Any foodie worth his/her/or their weight in gold, or, in this case in shawarma, knows that the Falafel King on Gambell Street, just past 9th Ave., has always had the best falafel and shawarma in town. The iconic Anchorage mom-and-pop eatery has undergone a change in ownership due to unavoidable personal events. The restaurant that they worked so hard to establish was touch-and-go for a bit, but has found a new and nurturing owner in Rami Cohen.
Food, like language, is a gateway to culture and history. Author Mark Kurlansky has written quite a number of books on the subject, from the history of salt, the history of cod, and other foods that illustrate the influence and change that come about because of human cravings for food and condiments. Don't forget, it was the search for spices that launched at least three ships, La Niña, La Pinta, and La Santa María, and if Columbus hadn't been such a clueless navigator he would have ended up with Indian spices and not the treasure trove of gold and glory in the "new-to-him" world. However, one doesn't have to go around the world, or even very far, to see and experience the ever-evolving trajectory of food, the connections it makes and its influence. In a country of immigrants, cuisine is the calling card of millions.
Mr. Cohen is from northern Israel, close to the border with Lebanon, and came to Alaska to work in the fishing industry more than a decade ago. Like most great cooks around the world, his knowledge of food and training was handed down by previous generations. Not only does he defer to his experiences, but is humbled by it.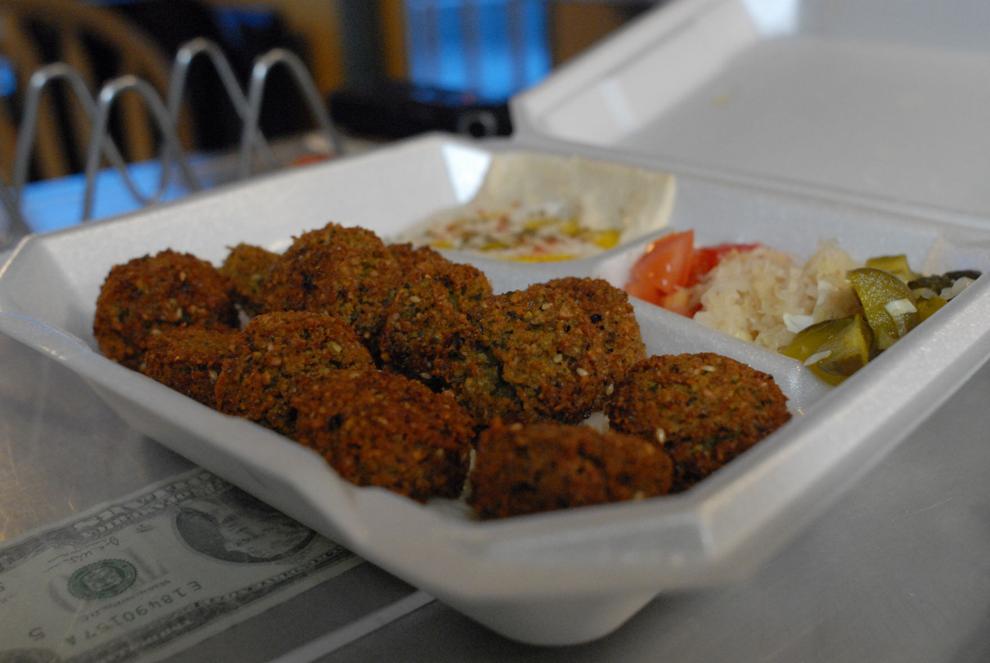 "I never learned to cook professionally but when I was a commercial fisherman in Alaska, everybody took a turn to cook, and when it was my turn to cook everyone would say, 'we'll do anything for you, just keep cooking for us,'" Cohen said. "I also discovered the same thing when I was in the military. I guess because my grandmother is a very good cook, so I learned some things. So I don't know if I'm a good cook; I don't like to judge myself, but based on what other people say I find myself here."
For the record, he is indeed a very good cook. Cohen inherited some of the previous owners' recipes, which provides some continuity, but he also brings his own style and flavors to the Falafel King.
"It's alright to be creative in a kitchen, that's what makes a kitchen a kitchen," he said.
He may have something there, because while the shawarma and falafel are still very traditional and tasty, they are just a tad different than before, and the menu is likely to expand as Cohen continues to explore and incorporates foods from his area. He mentioned incorporating soups and special dishes in the near future. At this time, however, the offerings of the eatery are primarily falafel and shawarma. During this interview, a customer came in and he prepared some grilled chicken for her to add to her take-out. This was a dish that was not on the menu, but Cohen was more than happy to oblige.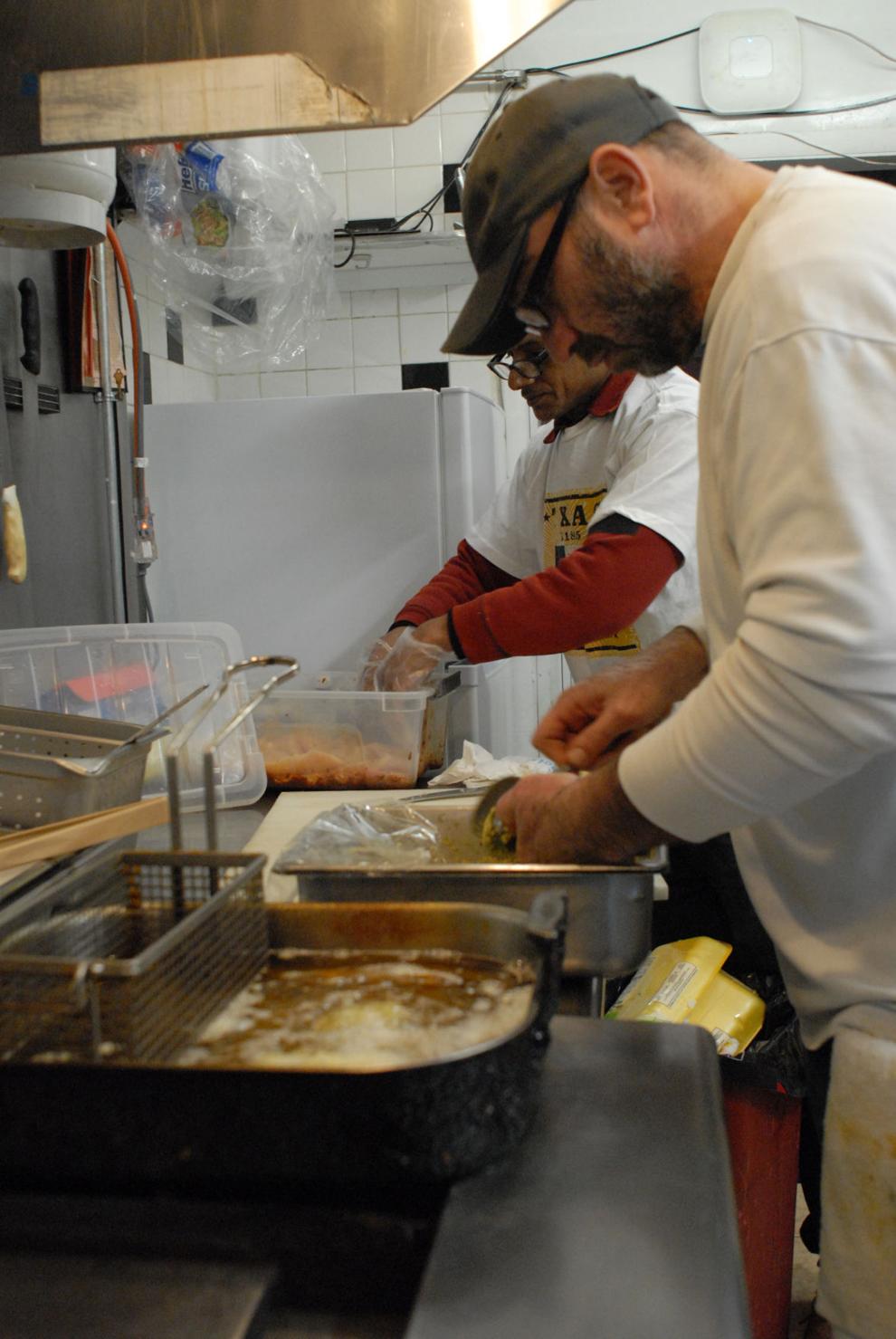 Some Middle Eastern foods, like falafel and shawarma, have become as well known in the States as salsa or guacamole; and in Middle Eastern geographies Shawarma is common. Mr. Youzar Saf, who helps Cohen everyday to keep the Falafel King immaculately clean has been in Alaska for about two years. He is originally from Iraq and says that the shawarma at Falafel King is like the shawarma in his home. The men joke that shawarma means "turn around meat", because it turns to cook. The definition of the pita bread filled with delicious meat (sliced lamb, beef, or chicken), vegetables, tahini and hummus, etc. is from the Levantine Arabic word "shāwurma" sliced lamb on a skewer, and from Turkish "çevirme", literally, turn, rotation, from "çevir"- turn. Despite the universality of the dish there are some marked differences, as Mr. Cohen explains, "The spices can be varied. For example, in some shawarma establishments in Israel they guard their spice recipes like it's top secret. I mix spices based on creativity and flavors, and I test the spices before I put them on any meats."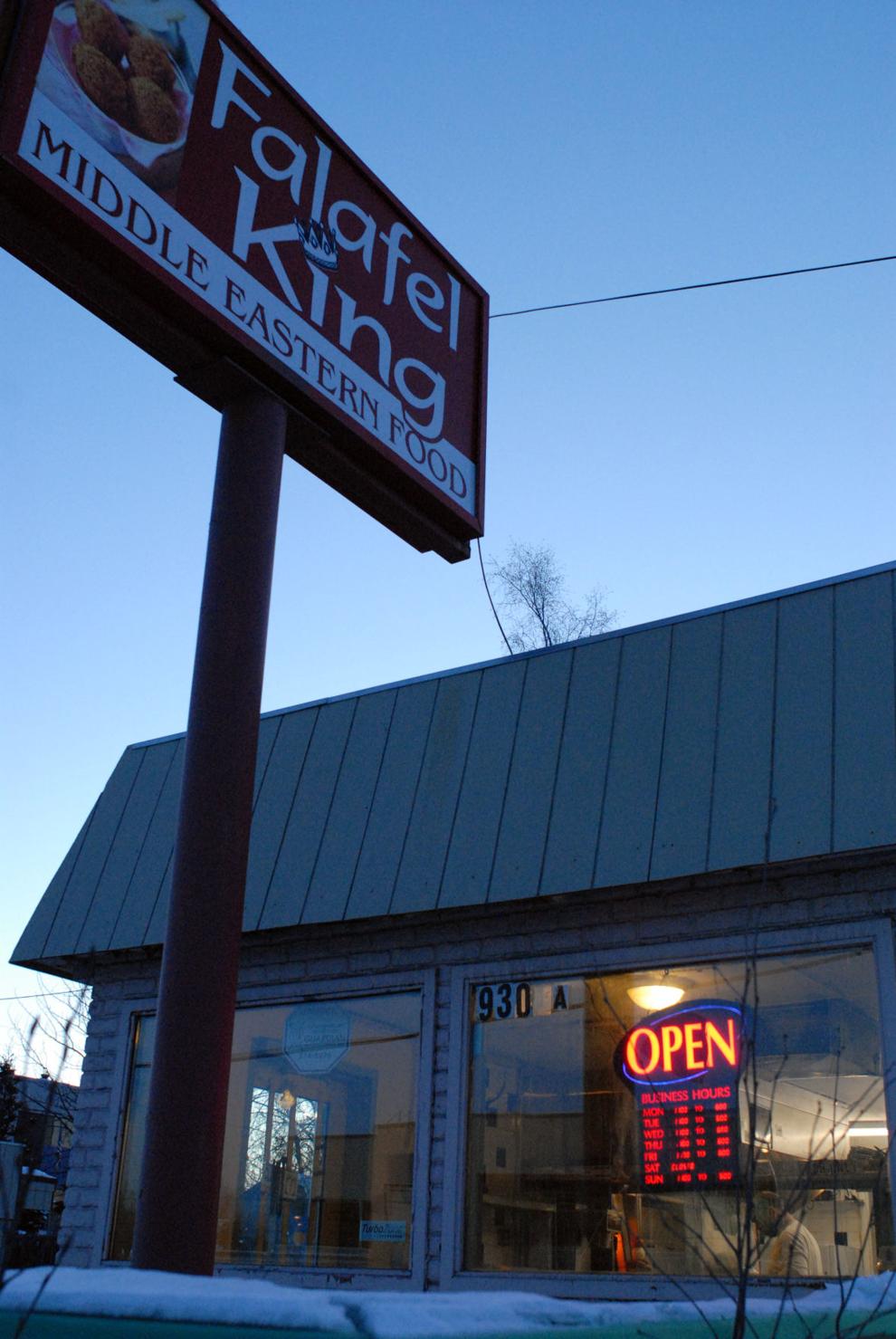 Mr. Cohen is focused on growing the menu (which is priced very reasonably), but even more focus on making sure everything is fresh, including the meats, hummus, tahini, and pita. He makes the pita every day and is considering making it twice a day so he doesn't run out, which has happened. The pita is light and flavorful and is pan-baked, as opposed to oven-baked. Mr. Cohen reports that business has been picking up and one day last week he ran out of food, so he's learning to adjust for the demand. Shortly before concluding our interview another couple of customers came in and were delighted that the Falafel King was open later than before. They said they used to be regulars and now would be again. When they asked Mr. Cohen about the new hours of operation he responded, "Monday through Friday, from 11 am until 6pm, unless I run out of food." So, get there early, and stay tuned for possible weekend hours in the near future. The Falafel King also offers catering. Long live the Falafel King.
Phone number (907) 258-4328