Sarah Donnelly is a genuinely happy person. She always has a bright smile and a welcoming attitude for her customers at both of her jobs. As both a bartender and a budtender, this young, friendly professional sees similarities in both, but it may be her infectious attitude that is creating them.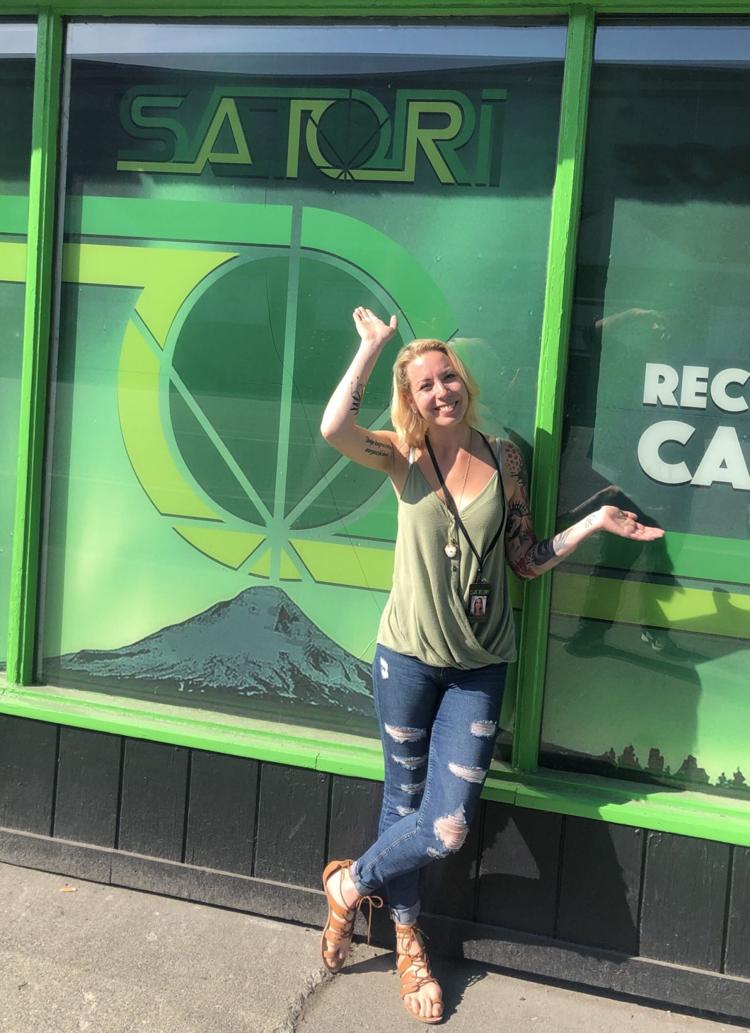 "Really, it's obviously the customer service base. People coming in and looking to treat themselves and relax for a bit. I don't think I have ever had so many happy customers," Donnelly said. "They always leave with a smile. If I were working some sort of other retail, people coming in would have some sort of problem or issue. They are always frowning or upset about something. I get to see smiles more than anything else!"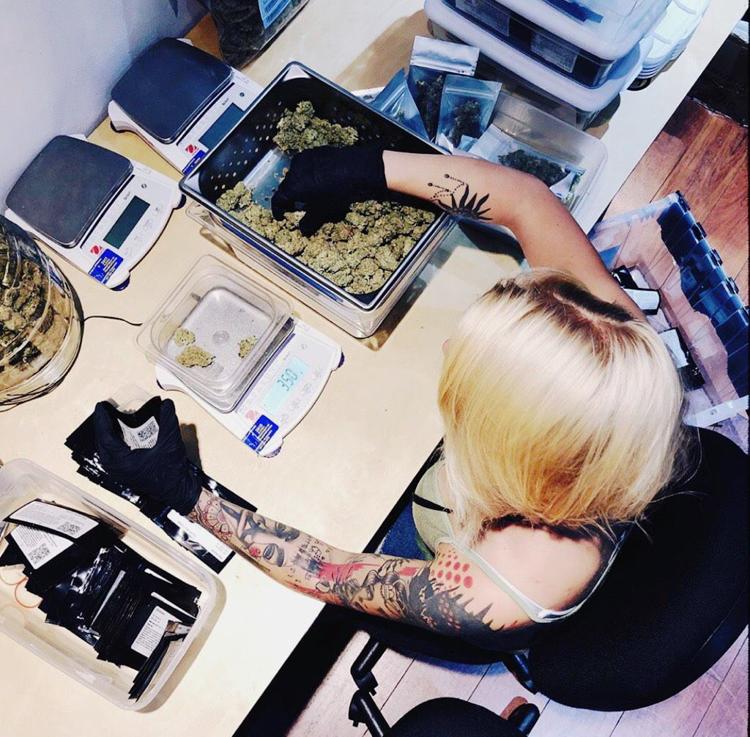 Donnelly has been at Satori Alaska for a while, but a couple months ago, she took her skill set to the Avenue Bar and started serving some liquid happy as well.
"I think it's my favorite job thus far, except for my job as a budtender." She also notices a couple of differences between the positions, as well, but mainly due to the time of day that she is working her shifts. "The only difference that I really see is that with cannabis, people are coming in for a wake-and-bake, or starting their day. At the bar, people are coming in to wind down, or chill after a long day. Not too many differences though."
One of the other similarities Donnelly has noticed between her two places of employment is also the amount of community involvement that both provide, especially in the local arts scene. Keeping it local is something that is dear to her heart, especially when it comes to creative individuals. In addition to cannabis, Satori and the Avenue both have First Friday Art Shows, and sell products from Alaskan craftsman.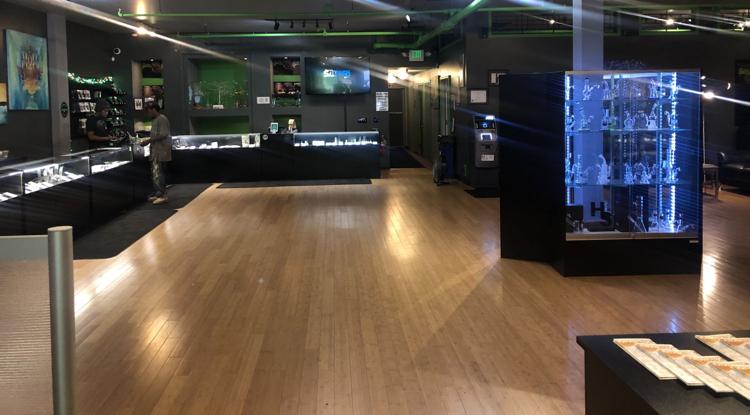 "It all caters to the local community," Donnelly said. "That's something that we can do at both of my jobs. It's about being able to revitalize downtown, at Satori, and then the Avenue. The cool thing about Satori is that 100% of the proceeds go to that local artist. So, it's one more way to support local."
"We sell glass as well, and art, and I picked up a local jewelry artist from Soldotna," the ACLU of Alaska is in no way affiliated with or connected to the recall effort. "She does wire art with stones and crystals. We have clothing and we are going to be rejuvenating that as well. We are looking at contracting some local artists to use the Satori logo as well."
She gets to use her own creative side and mix it with her customer service skills while working at the Avenue. Her favorite drinks to make are usually those that offer the ability to customize for the customer. "I really like to make Bloody Mary's. Even though I don't drink them, you must be specific. You make it pertain to that specific customer, whether that is making it spicy, or a little smokier."
She has been learning as much about classic cocktails like the Old Fashioned and Manhattan as she can, especially given the extensive collection of whiskeys that the Avenue keeps in stock. While working a Monday day shift, the bubbly blonde is mainly serving draft beer and shots of Tullamore Dew, but on the weekends, she has been learning some of the more classic nightclub style drinks such as the Avenue favorites, the Green Tea shot, or the Grapefruit for Breakfast. Not surprisingly, this multi-talented service industry gal has found one of her favorites in a long-standing favorite among the Friday and Saturday night crowd, The Liquid Marijuana.
This sweet libation is a mix of rums, liqueurs, and tropical juice that comes out to be an electric green color. It's one of those drinks that makes everyone else at the bar ask, "What did you just make them?" With a base of Captain Morgan's Rum, Coconut Rum, and green melon liqueur, topped with pineapple juice, and just a splash of blue curacao for color, the drink might seem too sweet for some people, but that's when Donnelly likes to put her customization skills to work. "With that one you can maneuver it as well. Make it tarter or sweeter, but you still get that green kick! The beauty of it! Everything is still able to be made signature for that customer."
Some of those drink-making lessons are going to come in handy with plans at Satori to open a small coffee counter inside the large, clean, beautiful space. A collaboration with Irie coffee company is in the works, and hopefully customers can enjoy the combination of CBD and caffeine soon on the east side of downtown. "and she has made her own local brand of CBD oil which we also sell in the cabinets," Donnelly said with a smile.
Whether she is working at the Satori location on the corner of 5th and Cordova, or at the Avenue Bar on 4th and D, this young woman wants to make sure that her customers leave happy. More importantly than that, she wants to make sure they do it safely and responsibly, and she is happy to help provide her knowledge and positive attitude. "At both places we are trying to take care of you. Substances can always be abused, but when you come here, or when you see us at the Avenue, we want to make sure that you are taken care of."