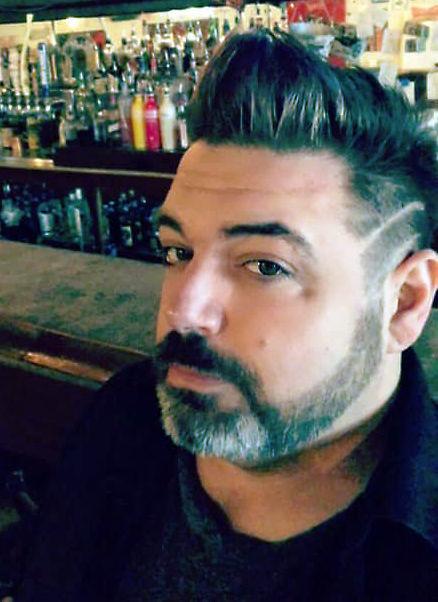 The concept of a pub crawl has been a real draw in the Anchorage drinking scene for a while now. From the granddaddy of them all, The Pirate Pub Crawl, to smaller but still popular events like the 12 Days of Christmas annual fundraiser for Pump Up the Kids, and even some Outside companies like the Crawl With Us group doing trivia and costume crawls, it seems like the clientele of bars loves an excuse to dress up, compete with a theme, and hit the bars with hundreds of their closest strangers and friends.
This has been a concept that Koots tapped into years before with their always packed Spenardi Gras and Judi Gras events. Give people a theme and then set them loose into different venues and rooms that keep the party going all night long.
The day before St. Patrick's Day — maybe the greatest bar crawling holiday of them all — bars in Anchorage were told to close. This was for the safety of not only the staff, but our loyal clienteles. This took away one of the biggest nights of the year for this industry. As of the time of this writing, we have lost another drinking holiday, Cinco De Mayo.
Darcy Kniefel, representing Peak2Peak, the events arm of the Anchorage Daily News, has pulled off a concept that will be a lot of fun for all people that decide to participate. The first of a series titled Quarantime Event Series, The Cinco De Mayo Casa Crawl on May 9.
This event will feature five bartenders at five bars each making a different cocktail. When participants sign up, they will be given instructions on where to pick up their swag bags, as well as ingredients for each of the cocktails that the bartenders will be making in case, they would like to learn how to create the specialty drinks as well.
While Kniefel has been part of the bar, beer, and restaurant industry in Alaska for years, this was an entirely new type of position for her, and she is excited to be able to create and event while hunkered down.
"I had just started at Peak2Peak doing events 9 days prior to being laid off for what I call the 'Covid Cancellations,'" Kniefel said. "My training was actually how to undo events, instead of working with folks to create new, exciting adventures. After a month of trying to entertain myself at home I got the call to go back, and I knew I was very lucky, because a lot of folks wouldn't see this chance for a while… My favorite local businesses were suffering, some closing permanently, I know if we are going to help our local folks out, we have to get innovative, think way outside of the box. It was time for a pub crawl, but safely."
Like all of us, Kniefel has been taking advantage of the entertainment online, and that may have created some of the inspiration for this event.
"The key to a good pub crawl is great venues, great bartenders and great drinks. So, we are trying to bring that to everyone," she said. "I am not going to lie; I love the new wave of catching the concert from my couch. No lines for bathrooms, or beer. I can pause and make popcorn if I want to. But you lose the love. So, I chose my favorite bartenders, the folks that I will go sit at a bar with simply for the entertainment factor. People I miss hanging out with."
The lineup includes bartenders from Avenue Bar, Pioneer Bar, Koots, Flattop Pizza + Pool and Van's Dive Bar. As each bartender makes the cocktail, explains a little bit about their style, and maybe tells a bad joke or two, people involved in the pub crawl will be able to send virtual tips to their favorites, and even comment along with the live stream.
Sazerac Company and La Mex were the first two sponsors to jump on board, with La Mex being the pickup spot and Sazerac as the "spirits" sponsor. Each bartender has created their own unique drink for the event and Kniefel is excited to see her friends doing new things with alcohol and learning how to make her own new drinks at home.
"I want recipes for ALL the drinks," Kneifel said. "I knew this was an A list of cocktails, but I forgot that these folks had some spare time and had obviously been training for this. Spicy pineapple vodkarita with ancho ghost pepper, Mexican Zombie, cinnamon washed spicy margarita. It's going to be a show!"
If the hunker down continues, this can be an event that happens again in the future, and could also be a way for bartenders to show their love for their craft to people in other states. When asked about future events, Kniefel said, "Absolutely! This is a test run for future events. If we stay hunkered, it can be a great way to keep some socializing going. Get the old bar feeling back in. And if we do end up doing a few more there will definitely be a Back to the Bar crawl where we will hit all these bars in person. It seems so weird to miss something as simple as having a seat next to a random person and striking up a conversation while someone mixes you a perfect drink. But I really miss it — a lot."
As this industry struggles to stay afloat we are committed to continuing tactics to ensure our clienteles safety. Right now that seems to be staying home.
However, for one night this weekend customers can do a virtual crawl that invites their favorite bartenders into their home for a private lesson on an entirely new scale.