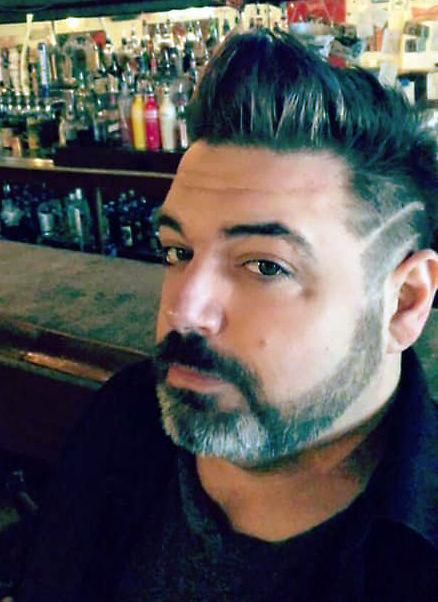 As the bar industry tries to survive the pandemic, one of the best things that customers can do to help out is by following the rules that are now in place. Always wear a mask when entering a location and when not actively drinking or eating, make sure to sign in to the logs that are provided to track customers each day, sanitize your hands, be patient while staff checks people in and takes their temperature, and wash your hands as often as possible. We understand that it is annoying but if we cannot all work on this together, we risk being shut down again. I would like to offer another idea that may help you keep your mask on for longer stretches of time. How about we bring back the idea of delicious mixed and layered shots instead of sipping cocktails and leaving our facial orifices exposed?
At the turn of this century, the mixed shot reigned supreme in Anchorage. One of the first shots that took off with an extreme popularity was the Red Headed Slut. A mix of Jägermeister, peach schnapps, and cranberry juice, this shot was the go-to for everyone when they turned 21.
Most of the time it was backed up with a Jager and Red Bull. This was a common round of drinks among my group of friends during the several nights a week that we spent at Koots. After a while we started branching out and the talented bartenders at the iconic location started making up drinks for us and introducing us to several that they had known about for years. Names like Screaming Trees and Fuck In a Graveyard, not to mention the Sasha or Tasha were ordered regularly by my crew. All of that came to a screeching halt one day when we were offered a shot that was created by one of their staff called a T-Bone. A base of Southern Comfort with a combination of citrus mixers made this our go-to shot for years to come. Other variations like the P-Bone and the C-Bone became favorites as well.
Now, with the amount of adulting that happens in our lives we don't get together as much but when we do these delicious cocktails are always a way to bring back a sense of nostalgia.
Several other bars around town have their own signature shots or have perfected the classics. When it comes to what is consumed in a bar or pub beer will always be the most classic of all drinks, and nobody does beer like Humpy's. With dozens of selections on draft ranging from pilsners to stouts and everything in between the crew at this downtown location knows their suds. When it comes to shots they also specialize in classics as well. Stop by and have a mixed shot like a cranberry kamikaze, a lemon drop, or the green tea shot, a libation that is growing in popularity among nightlife lovers.
Humpy's has been a downtown institution since 1994 and in that time, they have figured out exactly what they are good at and perfected it. Part alehouse, part restaurant, part sports bar, and part live music venue this is the perfect location to start your evening with friends and make sure everyone has some great food and cocktails before they continue their adventure into the night.
The Avenue bar likes to call itself the "Dive bar with a touch of class." With its great selection of high-end whiskeys, informed and educated bartenders, and clientele full of other bartenders and professionals from the service industry it is easy to see why. Offering free pool and darts seven days a week and large screen TV's tuned to sports it also be considered a downtown sports style bar. Those that do the ordering lean towards local products when it comes to beer and spirits which is nice for visitors to Alaska that tend to travel along the (in)famous 4th Avenue that is home to the bar, but also for locals that like to support homegrown businesses.
On Friday and Saturday nights this bar hosts a younger crowd but during day shifts you can find people from all walks of life inhabiting the barstools and tables. One shot that seems to make everyone happy there is the Grapefruit for Breakfast. A mix of liquors with different citrus inspirations this sweet but tart concoction is sure to make an entire group happy when you are toasting a birthday or other celebrations.
If shaken shots aren't your thing check out the everyday price of only $5 for a shot of Tullamore Dew Irish Whiskey or try the aforementioned Green Tea Shot which has a base of Jameson.
One bar that takes their shots very seriously is Mad Myrna's. Take a look at their menu the next time you are in for a visit and check out the names that are anything but serious. Drinks like the Unicorn Rim Job and the Buttfucker Deluxe are as much fun to drink as it is to watch your friends try to keep a straight face while ordering them, but if you are at Myrna's why would you try to do anything straight? For over two decades the downtown institution has been the go-to place to relax and truly be yourself.
If you feel like having the official shot of Alaska go to the Peanut Farm on International and Old Seward and have the Duck Fart. Created in the early 80's by a bartender named Dave, this shot is the stuff of legends. The most reliable story goes that an elder woman came in on a slow winter night and Dave started experimenting with different concoctions for her. A take-off of the classic shot the B-52, this layered shot has the base of Kahlua and Baileys, but instead of being topped with Grand Marnier, a layer of Crown Royal tops the shot off. There are several different versions of how the drink earned its name, but when you try one for the first time it may just make you quack.
A little word of warning. Most of these mixed shots have the same amount of alcohol as a regular cocktail so pace yourself accordingly. Order a water with each one and save yourself a hangover in the morning. As we struggle through what will likely be a rough couple of months this is one more way that you can protect yourself and other bar patrons, as well as the staff. Stay six feet apart, wash your hands, keep your mask on, and let's try and all get through this together.