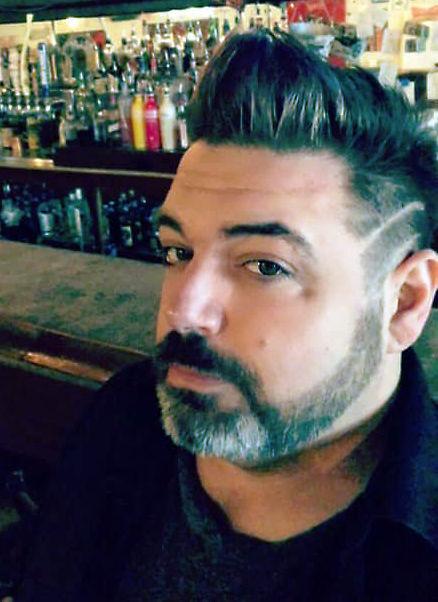 While we may be going through a different kind of summer than we wanted, the weather and long days of sun will be great after the winter we just had. For many people this means that the type of drinking we are going to do is probably changing. Dark stouts will be replaced by lighter beers, rum drinks will become vodka tonics, and shots with seltzer style chasers will become the norm. It happens every time that the weather turns warmer in Alaska.
One thing that I have done during this pandemic lockdown is travel. It was not a pleasure cruise, per se, but it was a trip that needed to happen, down to the sun-drenched and extremely hot area of Harris County Texas. I needed to make an emergency trip to help take care of someone that is basically family to me, but luckily while I was there, I was able to also do some things for fun. That trip was the inspiration for this week's drink.
While in Texas I did not go to a lot of places but one of my favorite locations that I was able to experience was the chain of Specs liquor stores. As an Alaskan we have a couple of great choices when it comes to buying alcohol for home consumption. Value Liquor, Brown Jug Warehouse, and Gold Rush Liquor are all fantastic when it comes to providing libations in a variety of choices. None of these compare to Specs, though. From the way that the store is laid out to the immense selections, Specs is what every liquor store should aim to be. The outer walls are lined with every chilled item you might need, and every aisle is a different type of spirit. The first aisle is simply glassware and items that you could use to make your party just that much more fantastic. As you are standing in line to check out there are several options for snacks and spices that could up your home cocktail game.
During my week in Texas I was also able to go dine out twice due to the more liberal social distancing protocols that bars and restaurants had put in place. Both times my dining companions had drinks that inspired me to write this article — drinks that are also the reason that I chose to become a bartender in the first place. The all-time classic, the Margarita.
For our first trip we went to "The Spot" in Galveston, Texas. The Spot is a beachside bar next to a beach and a pier that serves food that is extremely appropriate for any clientele that may be surfing the waves or just chilling in the 96-degree sun in mid-May. Burgers, fish tacos and salads are the main fare on the menu, and although they have been doing a reduced cocktail menu one of my dining partners found a piña colada to their liking while the other found a Corona-Rita. The Corona-Rita is an inspired bit of frat boy mixology that is actually quite genius. A margarita is made in a beer stein and then topped with an upside-down mini Corona, adding flavor and bubbles to a cocktail that can sometimes be made too sweet and too sour. Both companions enjoyed their cocktails and we had a nice day chilling and talking about varying stories about how the margarita came to be.
The first story is that it was created in Tijuana by Carlos "Danny Herrera at his restaurant Rancho La Gloria in 1938. The other is that it was created by Margaret 'Margarita' Sames, a wealthy Dallas socialite after she made some drinks for friends at her Acapulco home in the late 1940s. Tommy Hilton has also been attributed with the creation because he was the first to put it on a menu in his hotel.
In Texas, the Margarita is the one of the best cocktails that they serve. In a state known for making some of the best vodka in the world — Deep Eddy, Tito's — the Margarita is still a drink that can be found on every menu. Traditionally a Margarita is made with tequila, triple sec, lime juice, and sour mix, and offered with a salted rim, this combination of sweet, sour, salty, and delicious is now a cocktail for people looking to shake off their nerves and dance the night away.
The best part about a Margarita is that I can take on so many other flavors when you do it correctly. My mother enjoys a sugar rim on her Margarita which she floats a shot of amaretto; inure we call it an Italian Margarita. The newly reopened Bear Paw as a Habanero Lime Margarita available which customers are going to enjoy, and I cannot wait to review
Another Texas drink I want to talk about is one that I discovered on my travels and I hope that Alaska soon discovers — The Mango Margarita from Tookie's Seafood.
Beyond the amazing seafood offered this drink is a mix of Mango puree, Malibu Rum, pineapple juice, lemon-lime, and topped with Sailor Jerry Spiced Rum.This concoction is amazing.
The drink is served in a cocktail glass roughly the size of a fishbowl and the rim is coated with a generous sweet and spicy chili lime salt which only helps to enhance the tropical flavors while you sit underneath a palm tree looking out over the water. Even if you can't vacation this year go bold with your experiments as you sip on a traditional summer cocktail.
Some other suggestions from local restaurants are to go with a classic Grande from La Mex or try adding chopped jalapeños like the fine folks at Gallo's on Arctic Blvd. do.
Ask your bartenders for how they like to mix up their favorite version or ask how they can make it a little different for you. Even something as simple as adding a splash of beer like JC from the Avenue does can add complexity to this cocktail that has never wavered in popularity.
Get out and try one today!