There are few places in town with outdoor seating, and those that are able to offer it have very limited seating… and Alaskan winters can be quite cold. This week we continue with a collection of traditional holiday cocktails and liqueurs that you can make at home as gifts or simply to enjoy by yourself. Most of us will be staying home for the next couple weeks as it is, so it is the safest time to enjoy a couple of adult beverages while not having to worry about getting home. Many of these drinks can be found on menus around town, so experiment with a few and find your favorite. When bars and restaurants are able to open up again you will be able to enjoy them as they are created by the many talented mixologists that locations in Anchorage feel lucky to employ.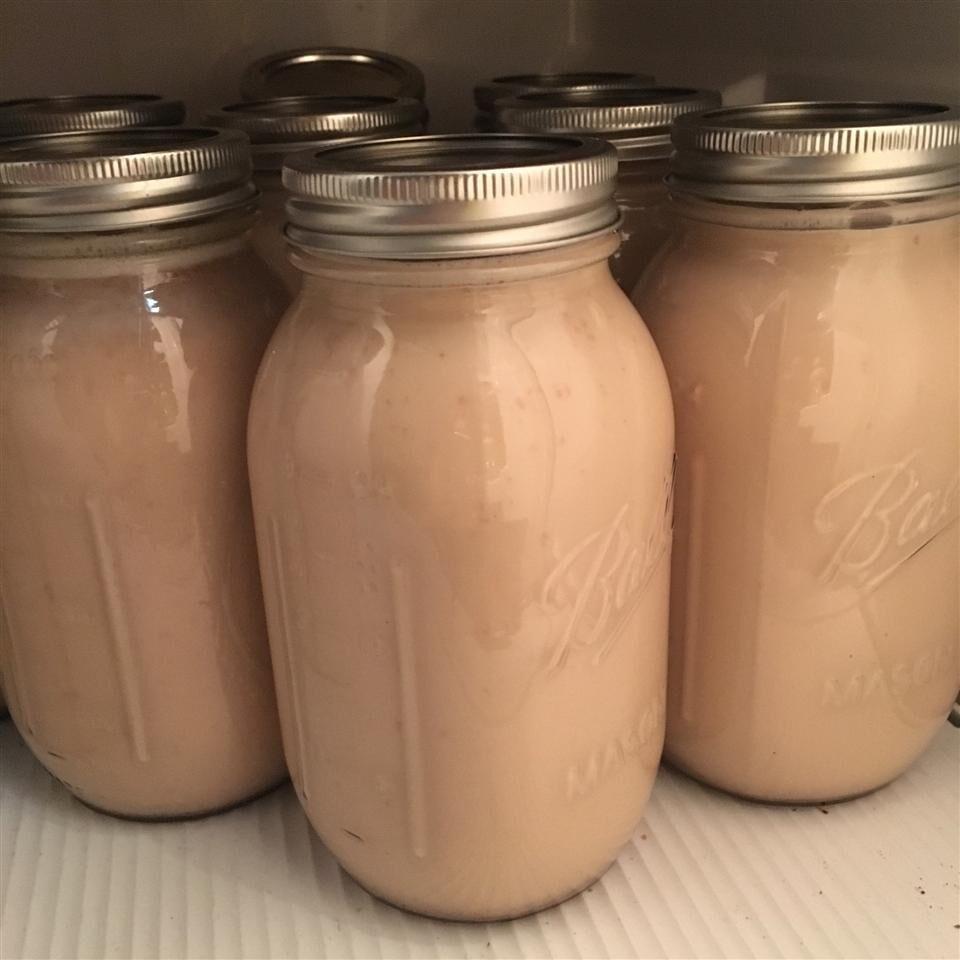 Coquito, meaning "little coconut" in Spanish is a traditional Christmas drink that started in Puerto Rico. It is similar in flavor to traditional eggnog, but it uses different ingredients to create the creamy, spicy flavor. Like most cocktails you can modify any recipe to make it more suited to your personal tastes. The most basic recipes are simply coconut milk, rum, vanilla, and cinnamon but some people like to change it up. Egg is not required but could be added to give it additional texture. Some prefer to use a mixture of cream of coconut and sweetened condensed milk. If people in your clan have dietary issues due to lactose you could also swap in almond or soy milk with sugar. The spices are also a variable that is up to the person creating it, and most types of rum would be delicious. You will need to make this up to three hours in advance before serving, but the alcohol acts as a preservative so it could be stored indefinitely. Cocktails that can be modified for personal taste are usually a favorite, and things that can be put in bottles or jars and shared as gifts are always a hit.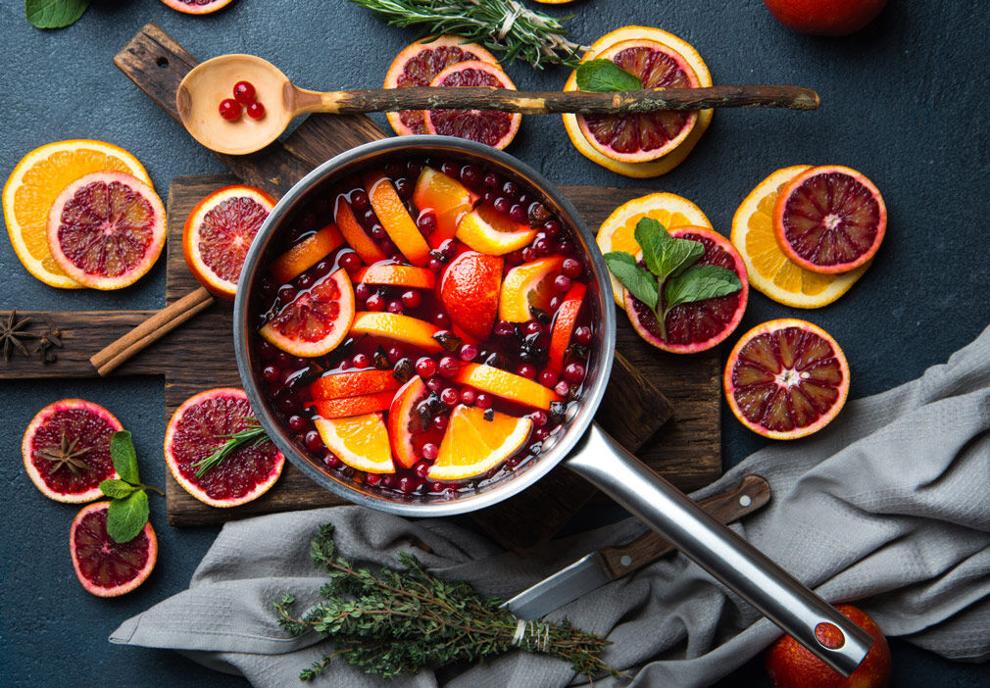 Mulled wine is another traditional cocktail that is very easy to make with a custom recipe, and one that is perfect for individuals looking for a warm drink or something that isn't creamy. Most recipes start with red wine, orange slices, spices, honey, and brandy. After combining your ingredients, you simply simmer for 10 minutes and it is ready to serve. Most people have their own preference when it comes to which type of red wine to use, but most people use a drier variety because of the other sweet ingredients that are added to create a lovely balance. If you do not enjoy brandy it is not required, so feel free to skip that step if you like. This traditional drink traces back to ancient times when Second Century Romans would warm their wine to get them through cold winter months. On long Alaskan nights it could be the perfect cocktail to help you do the same. 
Sometimes people think of hot cocoa as a drink for kids but it is easy to make a batch for the entire family and use several liqueurs or cordials to add a little more flavor for adults. Something as simple as peppermint schnapps can create the combination of chocolate and mint that has made Thin Mint girl scout cookies so popular for years. If you really want to make it interesting try a splash of 100 proof Rumple Minze for a very effective and delicious drink. Other additions that will create familiar flavors are things like Irish Cream, butterscotch schnapps, or an orange liqueur such as Grand Marnier or Cointreau. Get creative with the flavor of chocolate by topping with marshmallows, graham cracker crumbles, and a dash of Godiva chocolate liqueur for the beloved taste of s'mores. A newer product on the market is peanut butter-flavored whiskey and each of the brands available on shelves have a strong enough flavor that when mixed with cocoa will satisfy any fan of Reese's Peanut Butter cups.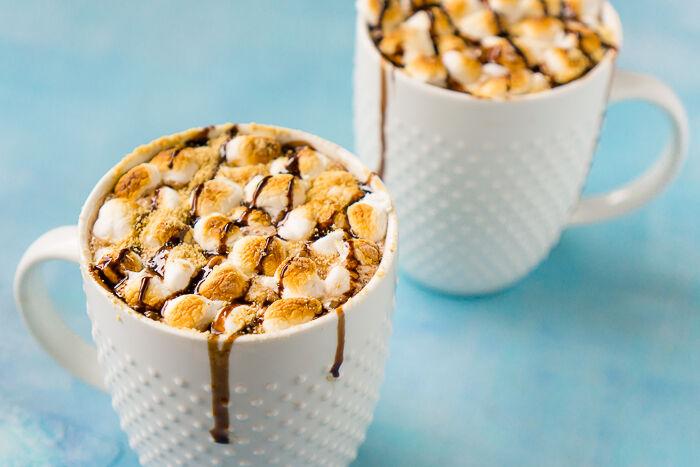 Many people don't realize that the process for making homemade Kahlua or coffee liqueur is actually quite simple. Water, sugar, coffee, and vanilla extract are the basic ingredients needed, and you can use your choice of rum or vodka to give it the all-important kick. With just three hours you can make a large batch and bottle it to have on your own home bar for mixing other drinks, or you can bottle it and gift it to friends and family. Kahlua is one of the three ingredients in the most famous Alaskan shot — the Duck Fart — so why not make your own? Another fun idea for this versatile ingredient is to make it using your favorite flavored brand of coffee or espresso. It is also one of the main ingredients in making Mudslide cocktails, and if you blend it with ice cream it counts as dessert!
The next idea takes a few days but the results are wonderful. Limoncello is another product that can be made at home, but the prep time is a little more substantial. Starting with infusing vodka with lemon peels and storing for 4 days, the rest of the process is fairly simple. It just involves adding some simple syrup, which can be made just by dissolving standard sugar into boiling water, and then adding the two mixes together. After straining and chilling for a few hours the liqueur will remain stable for only about a month, so it's best to make sure you enjoy before the end of the year. 
Nobody is sure when bars and restaurants will be able to open again, but in the meantime, you can enjoy some of these drink ideas and maybe come up with a new favorite for when we are all able to see each other again. Perhaps some of these can inspire some creative gift giving that will not require as much shopping and being out at stores. Being safe and happy this holiday season is more important than ever, but it's OK to have some fun as well.