One of the most anticipated events each fall in Anchorage is the annual Pirate Pub Crawl. For over a decade thousands of swashbuckling scallywags descended upon downtown Anchorage in order to complete their map, drink, dance, and raise money for the Blood Bank of Alaska. This year it would be unsafe to unleash that many people into the bars and restaurants of downtown Anchorage, so the organizers have created an entirely new event with the same theme! The Alaska Pirate "Hunker Down" Treasure Hunt started last weekend and runs through this Saturday. Participants can join any time this week and complete as many challenges as possible for points for their team. Another major change for this year's event is that it is family friendly, and people of all ages can participate. For those 21 and up, there is a side challenge that takes place in and out of bars, always with a Captain Morgan element.
Over the years that the Pirate crawl has been occurring an astonishing amount of funds and awareness have been raised for the Blood Bank of Alaska. Co-founder Annie Staudenmaier said, "What kind of pirates would we be if we backed down from a fight whose very treasure is the life we live! In our first decade we have been honored to raise over $130,000 for the Blood Bank of Alaska and have saved lives by doing that. We are amazed by the community." 
In the past, each bar that participated in the crawl paid to be a participant and then did activities throughout the night to raise more funds and make a larger donation. Whichever stop on the map raised the most funds was awarded the coveted Pirate flag for that year's event. This year, each pirate will pay to participate and can form teams of up to six participants. Pirates 17 years old and under can play for free. Funds raised from this year's event will also benefit hospitality industry establishments affected by the hunker down orders, in addition to the Blood Bank of Alaska.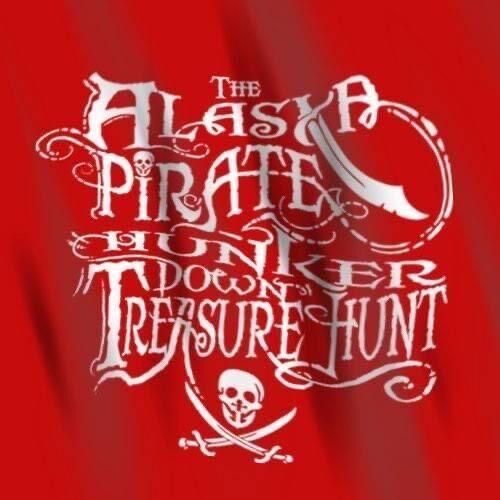 Many of the challenges from this treasure hunt will be as simple as taking a photo, creating your pirate name, or in the case of the "No Scurvy" challenge, just getting your crew to bite down on a lime. Others will involve doing some research into actual pirate history and answering trivia questions. This could be an especially fun challenge for younger participants, or a way for parents that are homeschooling to get kids excited about history. 
One of the ways to get the most points in this year's challenge is to make a "blood oath" and then go to the Blood Bank of Alaska to donate. The Blood Bank has a consistent critical need for certain types of blood, but all donations are welcome. If you dress up while giving your donation you can score a huge amount of points for your team. 
For the 21-and-up portion of the contest, also known as the Captain Morgan's Side Skirmish, many of the activities will take place in a bar or restaurant, and some can be accomplished at home. Each challenge is different, and while you may have to do something specific in a bar like the Avenue Bar on 4th and D, or the Pioneer Bar on the other end of the same street, others will require you to decipher clues regarding which location you need to be at to complete the quest. None of these challenges have to be completed in a specific order or even on the same day, so your crew can take its time and pace themselves over the allotted time. Pirate costumes are not required, but if you are going to participate, why wouldn't you? 
It is entirely feasible for your entire team to take on the Captain Morgan's Side Skirmish and do it like a pub crawl. Start on Friday night and figure out your plan of attack. Dress up in your pirate best (many of the challenges require a photo so make sure you do it up correct) and take on all of the challenge's downtown. The staff of the bars have been missing you, and they are looking forward to making you all of the rum drinks that you desire. There have been rumors that a lot of staff members will be dusting off their favorite costumes from past years in order to join in the fun. Our favorite gossip is that a certain gorgeous mermaid might make another appearance while you are out and about.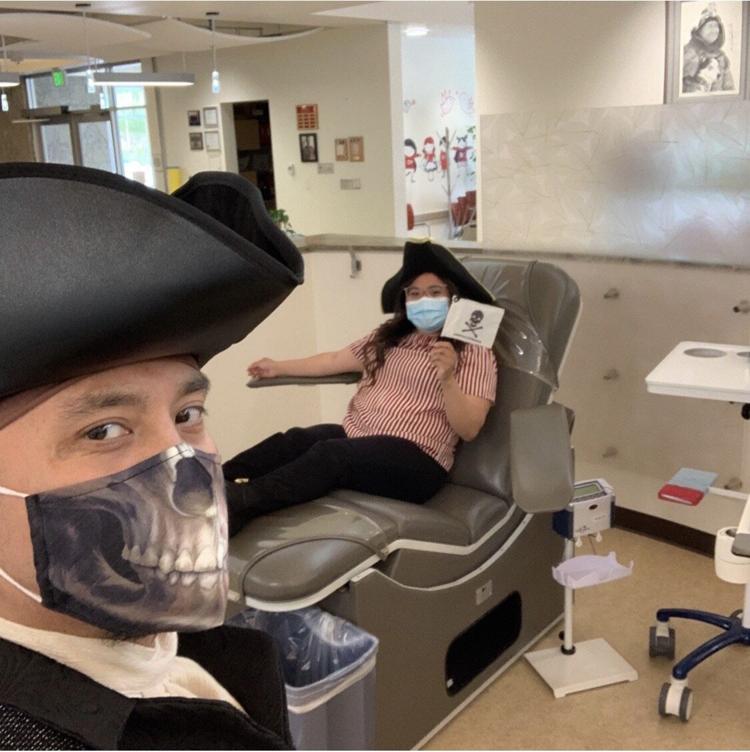 The prizes from this year have increased as well. Participants will still have the chance to win the airline miles but will also have the chance to win a 75" flat screen TV, gift certificates, a Captain Morgan bike, a weekend hotel stay, and pirate gear.
This event will not be the typical Pirate Pub Crawl from years past, but perhaps it can be blended with that event in the future. The fact that it can involve more of the community, allows for flexibility for participation, and is safer for those who choose to walk the plank are all exciting additions.