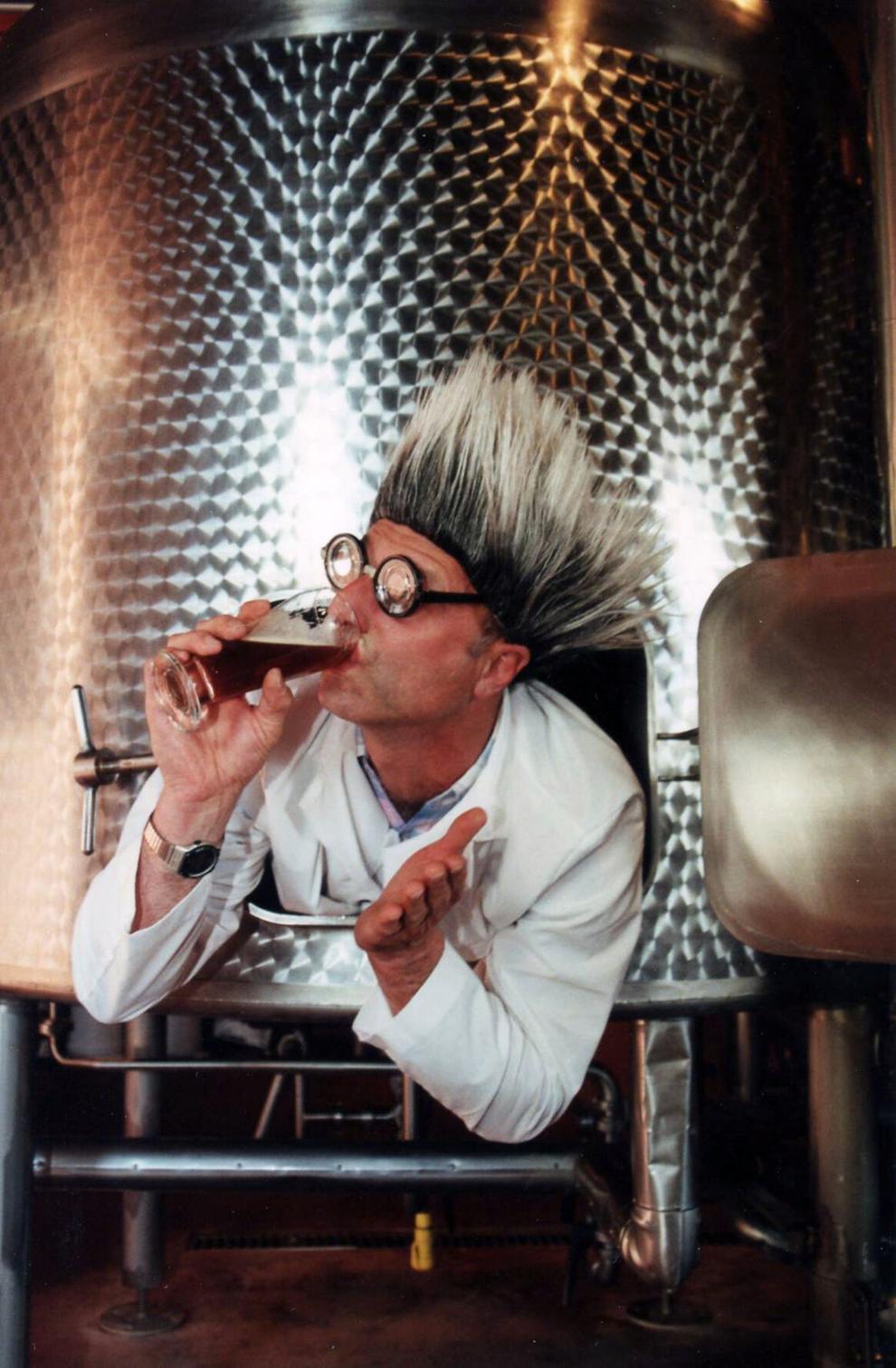 I don't know what it is about Cinco de Mayo up here, but it's not the party it used to be. You know what I'm talking about, right? Recall those parties with gallons of Corona in longneck presentation from stainless steel wash tubs and chunks of ice, the lime quarters stuffed into the neck of the bottle almost like a flavor-infusing filter to kill the taste, plateful after plateful of heavy, spicy food, and the kind of hangover that made you quit drinking for the last time for the weekend? I remember parading from restaurant, to pub, to brewery and bar in Anchorage where everyone seemed to be whooping it up. Me loves me a big ol' multi-colored pastel sombrero and calling buzz on with a piñata and a baseball bat. 
Of course, Cinco's more than that, especially with exponentially better craft beer these days and the trend toward drinking less, but better beers. Still, after calling all over own, all I can say is Cinco's subdued this year.
COVID's still out there, and with reduced capacity at establishments and social distancing requirements, large gatherings remain pretty much taboo. On top of that, most of our restaurants, bars and entertainment venues are struggling to find enough staff to conduct day to day operations, let alone to pile a special event on top of an already scant crew. As things are starting to open back up, people are not as eager to return to hospitality positions as was anticipated. That's another story entirely.
I contacted almost two dozen places where parties are most likely pop around Anchorage and didn't come up with much. Apologetic managers often shrugged and said "we just can't," and cited the reasons above. 
That doesn't mean you shouldn't get out there and get after it; almost without exception, most of the Mexican restaurants and bars I talked to said that for sure, they'd feature special food dishes and perhaps something on the drink side. You'll just have to party isolated and quiet at your table. 
Two things are happening locally that promise to be a lot of fun. 49th State Brewing Company is serving up some specialty tacos on the 5th and there will be a DJ on the patio, according to a media source that didn't disclose details about a special beer release that will take place as part of the celebration. Okay, a DJ is a couple of pesos short of a Mariachi band, but I'll take the bait on a new beer release. 49th State doesn't make bad any bad beer, so whatever it is, is bound to be a treat. 
At the same time, on Cinco de Mayo, 49th State's original location in Healey (the Denali Park location), at Mile 248.4 on the Parks Highway is opening. You don't need Cinco for 49th State Healey to be a party; it's one of the most raging beer drinking places I've ever been. Admission is free, there are door prizes, and the brewery up there's releasing Submarino Amarillo, a Mexican-style lager, which will pair perfectly with Moffit Farms pork tacos. If Cinco wasn't in the middle of the damned week, I'd see this gig as the perfect opportunity for an overnight road trip. Maybe Submarino is the same beer that's being released in Anchorage. No matter, I'll be there to find out. 
Cinco's still almost a week away, and the byword from the venues I talked to has been "monitor Facebook and instagram; if we do something special it will show up there." 
Back to the booze. Cinco is more about mixed drinks than beer, but our south of the border get a bad rap because most beer drinkers think Mexican beer is crap as a whole. There's some truth to that if all you know about Mexican beer is Corona and the other mass produced beers south of the border, but in fairness, over 90 percent of American beers are in the same category. But, there are some standouts if you know where to look for them, and there are some good replicas right here at home. 
21st Amendment's Cervesa El Sully is an American adjunct lager from the San Francisco brewery. It's designed to be reminiscent of mass-produced Mexican lagers, but with an all-malt presentation that shows in this artfully produced beer. 
 I was rewarded with a very clear, straw colored brew with ample carbonation with more of a pillow-y head than I'd anticipated given the style. No defect here; the foam knocked back quickly, not that foam is any defect at all.
I don't get much in the nose, save some light cereal grain notes, some faint fruitiness, and maybe a touch of honey and some corn. 
El Sully is sweet centered, and there's no real hop character other than a mildly herbal essence and an appropriate balancing bitterness that extends just beyond the swallow. This beer gives up the sweetness after the swallow and dries somewhat in the finish. This is a very light bodied, 4.8 percent alcohol by volume beer that's simply tasty and quenching, and certainly party ready. 
Belching Beaver Buenos Tiempos Mexican Style Lager is a beer from the California brewery that pours bright and golden in my favorite pilsner glass, and almost sparkles in the light. The carbonation at the pour seems excited, and pushes a mad rush of bubbles to the top forming a full one inch head on top of the beer. This quickly dissipates to leave just a ring of foam around the top of the pour. 
Expect a bready aroma to dominate, but sniff around and search out the delicate, floral and slightly perfume-y hop presence in the background and a hint of corn. 
In the flavor department, expect a somewhat sweet presentation, but not as much so with the 21st Amendment example. Buenos Tiempos does a great job of featuring the light grains and bready malt character that goes with the style. The nice hop bite and a subtle, almost grassy background hop flavor brings everything into perspective in this snappy beer that's easy to toss back at a very sessionable 4.8 percent alcohol by volume. I find this one drier in the finish and just a tad cleaner than the El Sully, but both have solid individual merit. The label art on my 16 ounce can is a lot more fun than what's on the El Sully, but both would be tasteful contributions to any Cinco party. 
Still, if I had to pick one representative Mexican beer, it's not a light lager, but rather a dark one. My all-time favorite Mexican beer, remains Negra Modelo from Mexico's Grupo Modelo S.A. de C.V., as if that's important. 
I picked up a six pack of this dark lager to celebrate Mexico's "independence day," May 5, or the day in 1862 when the Mexican Army prevailed over the French Empire. Yeah, Cinco's more than just Corona and lime. 
Negra pours deep chestnut brown in the glass and crystal clear. Ample carbonation floats a quickly dissipating just off white head that doesn't mask a rich aromatic profile featuring light toast, roasted malt, dark grain elements and hints of sweet caramel characteristic of the Munich dunkel style the beer was inspired by. 
The malt foundation in this beer just approaches full. The same toasted elements you find in the nose follow right through across the palate. A moderately sweet center and caramel notes offset the slight bitterness that darker malts impart. A very background nuttiness adds interest. This is compounded by just supporting bitterness that's somewhat less than what's in the lighter Belching Beaver and 21st Amendment examples. It's fitting; hop flavor isn't a feature by design in this lighter bodied, dark lager that weighs in at 5.3 percent alcohol by volume.
The no-miss local Cinco beer is Turnagain Brewing Company's Mexi-Lager. Get this beer at the brewery at 7920 King Street, in bomber bottles at the La Bodega liquor store in the Midtown Mall. Turnagain's Tamarind Santanera Lager, a lime-infused lager, is best enjoyed on tap at Serrano's Mexican Grill at 201 E. Northern Lights Boulevard where you can pair it with the excellent Mexican fare there that's bound to include something special for Cinco. 
Mexi-Lager is the cleanest and freshest of the Mexican style lagers and knock offs I've had since the brewery's been making it. It's just a touch darker in the pour, but expect the same frothy topper, especially if you get this one on tap. When I contacted Turnagain owner/brewer Ted Rosenzweig, he wasn't sure if he'd be doing something special at the brewery for Cinco, but didn't rule it out. 
Don't rule out Cinco de Mayo this year; you'll just have to get creative to enjoy it the way you want to. It's a good time to get out of the house, get into the community and explore safely with a mask and social distancing, and finding good Cinco suds and specialty dishes is like a treasure hunt.