By Beer by James 'Dr. Fermento' Roberts
I've got an extensive beer collection in my cellar. I've been collecting beer for at least a quarter of a century and actually, I'm out of room. This isn't a bad problem to have, but sorting it all out takes some logistics because my organizational skills during the time that this formidable collection was amassed wasn't much more than hauling the bottles down there and stuffing them into the large crawl space. At least I was smart enough to make a list of everything I put down there; it's getting to it all and finding specific beers that's become a challenge.
There's so much more to collecting beer than just stuffing it into a crawl space, so shame on me.
First, some basics. Not every beer is "cellarable," meaning that for the most part, beers have a finite and typically short shelf life. Most people don't realize that beer is perishable and is generally produced to be consumed right away. I usually keep my mouth shut when I visit my family in California and they remind me that "hey, there's a six pack of Sierra Nevada Pale Ale on the floor in the garage from when you came down and visited last year."
I'm guilty of this myself. When reviewing my cellar list and trying to find some beers that probably never shouldn't have been in there in the first place, I think "boy, I sure was ignorant back then." Case in point: I did manage to haul out two six packs of 2002 Deschutes Brewery Double Bale Quail Imperial IPA. IPAs have a shelf life of weeks, not sixteen years. This stuff had basically turned into pale barley wine. I drank one with interest and poured the rest out.
The beers that live best in a cool, dark, cellar are designed with that in mind. Bigger, headier beers like barley wines, big imperial stouts and other typically deeper, darker beers and especially oak aged beers snooze the best. In fact, some beers don't hit their prime for a number of years.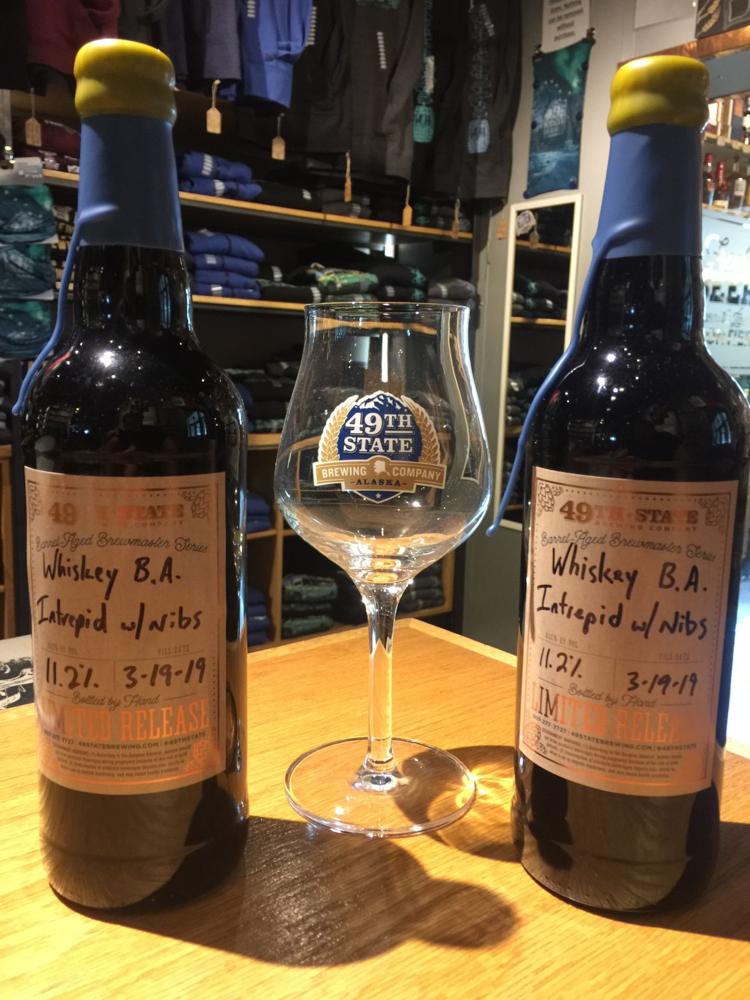 When I drink a fresh Samichlaus — a dopplebock brewed by Austria's Schloss Eggenberg – it reminds me of soy sauce. But when I pull a 10, 15 or 20 year-old version from my collection, the beer is dreamy; it's tamed to a rich, complex still brew with creamy notes and a warming finish from the 14 percent alcohol by volume (ABV) that's the perfect late night sipper on special occasions. Aging does some beers really good, up to a point. Some of my beers have started to "turn," and those are the ones I need to weed out before they just become collector's items.
Samichlaus used to be the strongest beer in the world. Forget about that anymore. Even locally, Anchorage Brewing Company's A Deal With the Devil Barley Wine – at least the original version – tips the scales at 17.4 percent ABV and I'm growing a collection in my cellar that I hope I'm still alive to drink if I can keep my lips off of it for another bunch of years.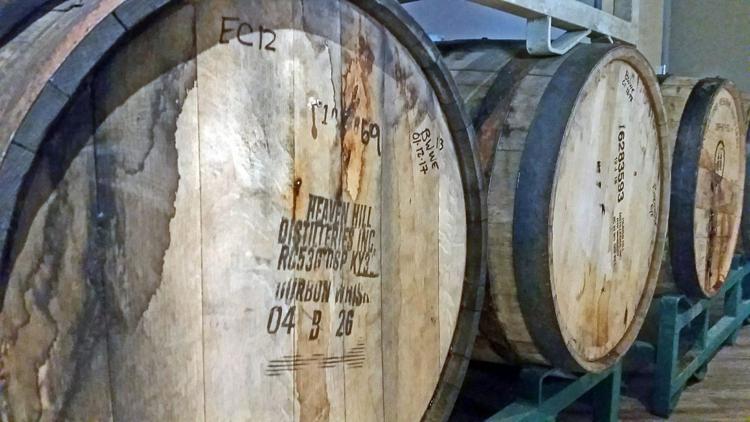 Higher end commercial brewers meticulously age and store certain beers. They have a system and know when the beers reach their prime. Some are destined to be released a year later, some many years after that. It's all up to the brewer's whim and intent when it comes to producing the beer. This is what makes modern brewing so much fun.
If you want the best example of how beer is cellared and managed, plan on attending this Saturday's (March 23) 49th State Brewing Company Cellar Raid event between 6 p.m. and 8:30 p.m. in the Anchorage Brewpub's Heritage Theater. Spoiler alert: this is a no-miss event and an incredible value.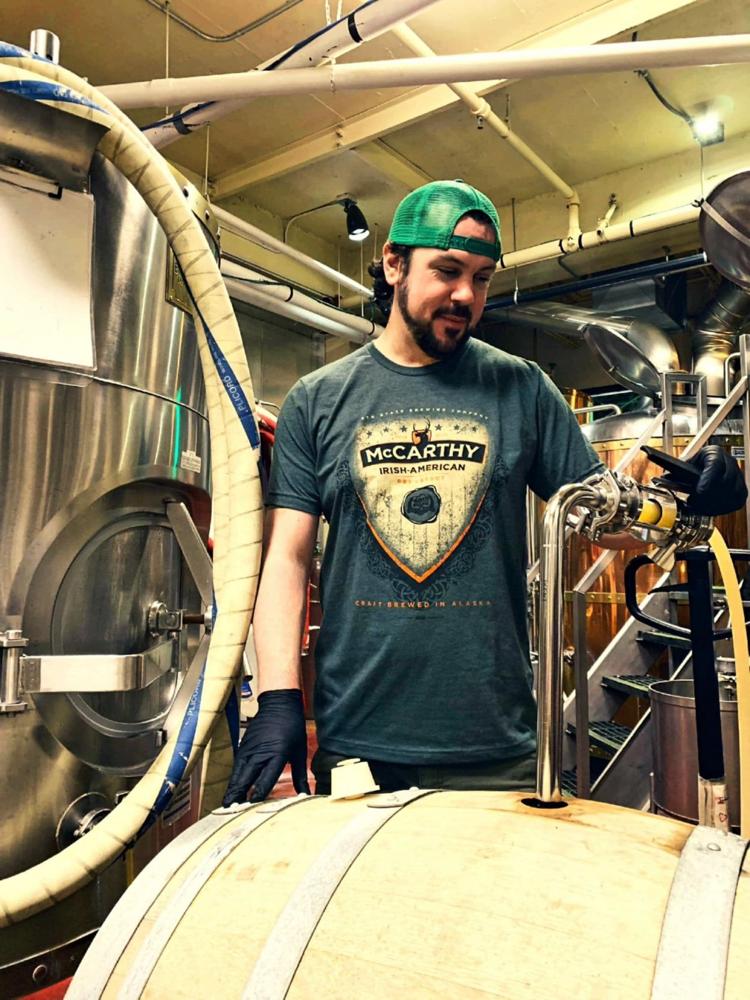 "We've been barrel aging for several years and building up a back stock of what think are great imperial stouts, barley wines, imperial brown ales, quadruples and blended ales to name a few of the 20 different varieties of deep aged beers representing brewing talent from both our Anchorage and Healy breweries," explains 49th's brewmaster, David Short.
When I talked to Short about the event, he was busy hand-labeling and using his wife's candy melter to melt wax to hand dip the tops of select bottles from the collection that will feature both bottled stock and draft selections and at least 13 bottled selections that will be available for off-sale for your own private collection during the event.
The cost is $40 per person and will get you in the door and provide you with 20, two-ounce samples and appetizers and the chance to mingle and learn about the intricacies of aging and cellaring with the brewers and staff at 49th State. Only 150 tickets are available. They're going fast, so get yours by surfing out to myalaskatix.com and getting them online.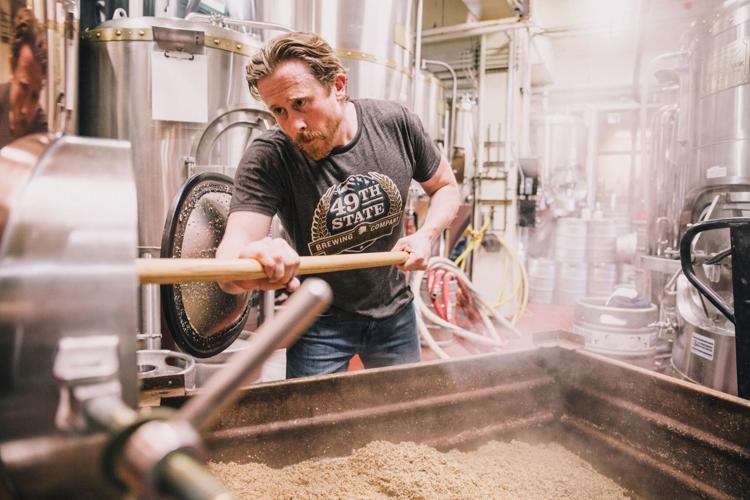 This is truly an epic event. "There will be at least four beers the public has never seen. In particular, two of them – Amalgamation and Aggregation – are a mix of four very special beers. "Both beers' names mean the same thing: many parts coming together," says Short. "We blended a quadruple, imperial stout and a barley wine in one barrel for a really special blend that's been aging for 10 months."
"Sure we could have released all of the beers included in this tasting one at a time across the bar on tap, but we were looking for the right way to showcase these incredibly special beers for the most discerning craft beer lovers in a special setting that really features what goes into making and aging them," says Short.
This part barrel-aged and part bottle beer festival is not for the faint of palate or lesser of liver.
"We have the whole gamut of different releases for everyone to sip and enjoy. The only light beer in the bunch is called None the Wiser. It was brewed as a kettle soured Berliner Weisse, then racked into a red wine barrel that previously aged 49th State's Flanders Red in it. "We let the residual brettanomyces go to work on it and the outcome is a refreshing brett-ish, light 4.5 percent alcohol by volume (ABV) cleansing brew," says Short. "Every other beer is at least 10 percent ABV with the biggest one being our Outlander Barley Wine at 13.2 percent."
Other heady brews in the mix include vintages of the Outlander between 2016 and 2019, a whiskey barrel aged Hibernator Dopplebock, Cabin Fever Imperial brown, a whiskey barrel-aged Intrepid Imperial Stout, a port barrel aged 12 Below Quadruple and a Seward's Folly Russian Imperial Stout, to name just a few of the incredible selections in this crazy cool tasting.
"We've been hand-bottling from the barrels all week long," says Short. He mentioned another very special beer, the 2014 Belgian Braggot that was brewed in Healy and brought down for this event. Nine serving stations in the theater will allow you to sample casually; you can have many samples of the same beer or sample all of them at your own pace, focusing on what you want or making delightful discoveries along the way.
Don't miss this gig. Just when I've decided it's time to do my own cellar raid to thin out my own fermented herd, I'm sure I'll be coming home with at least a box full of some of the noteworthy examples that were hand selected for off sale to add to my collection. I'm sure Ms. Fermento will be proud since she's been bugging me to get into the cellar and make room for some of her own things.