Bleeding Heart Brewery and its energetic cast of characters have relocated from their funky location in the backwoods Palmer farmlands to some equally quirky digs closer to the center of town. This actually happened last year, but the brewery's on Valley time, so that's irrelevant. 
Bleeding Heart Brewery is now literally within the shadow of the iconic water tower in Palmer. The brewery's attached to Alaska Picker, an eclectic, but famous purveyor, restorer and reseller of Alaska antique, vintage and one-of-a-kind items. Picker is self-professed as having "the coolest junk in town," and described as "a hipster's paradise" by Marty. I've been there. Trust me, it's a perfect fit. 
If you've ever been to Bleeding Heart's old location on Outer Springer Loop, you would have had to wanted to – the location is definitely out of the way and not easy to find – but I'll bet you'll never forget it, either.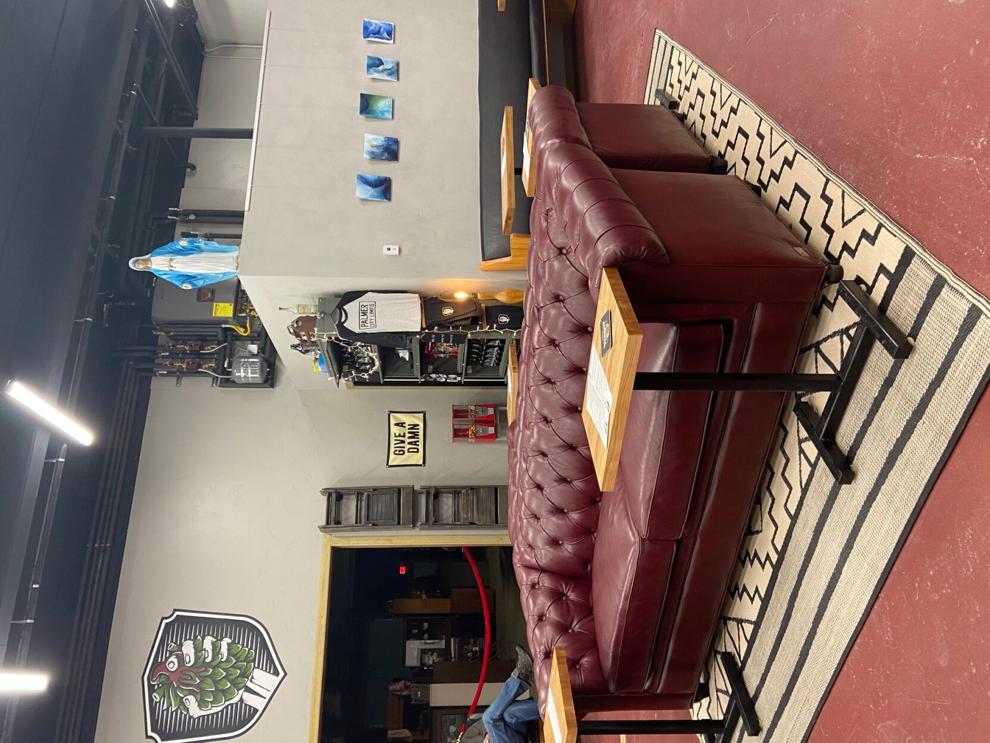 I'd known the two main characters, Stefan Marty and Zack Lanphier, for quite a while, but like every other Valley adventure, it took me a while to plan to get out there and check out the digs. Again, going to Bleeding Heart isn't something you just do, it's something you plan for. 
I turned around in the middle of the long, straight road at least three times before I found the place, even with my GPS. The "You have arrived! Your destination is on the left" foreigner voice on my phone didn't tell me to cut between a farmhouse and a low slung barn, and thread may way through muddy puddles and farm machinery, and to survey the agricultural outbuildings to look for something that resembled a brewery. 
Nosing my truck dangerously close to a wire fence, I put the truck in park and noticed an old truck sitting improbably but purposely on a dirt mound, and something burning – there always seemed to be something burning at the old Bleeding Heart. I got a weird feeling and a sense of excitement at the same time. Before waking in to the 800 square foot bay where the brewery and tap room were smashed together, I got another weird feeling; a sense of belonging.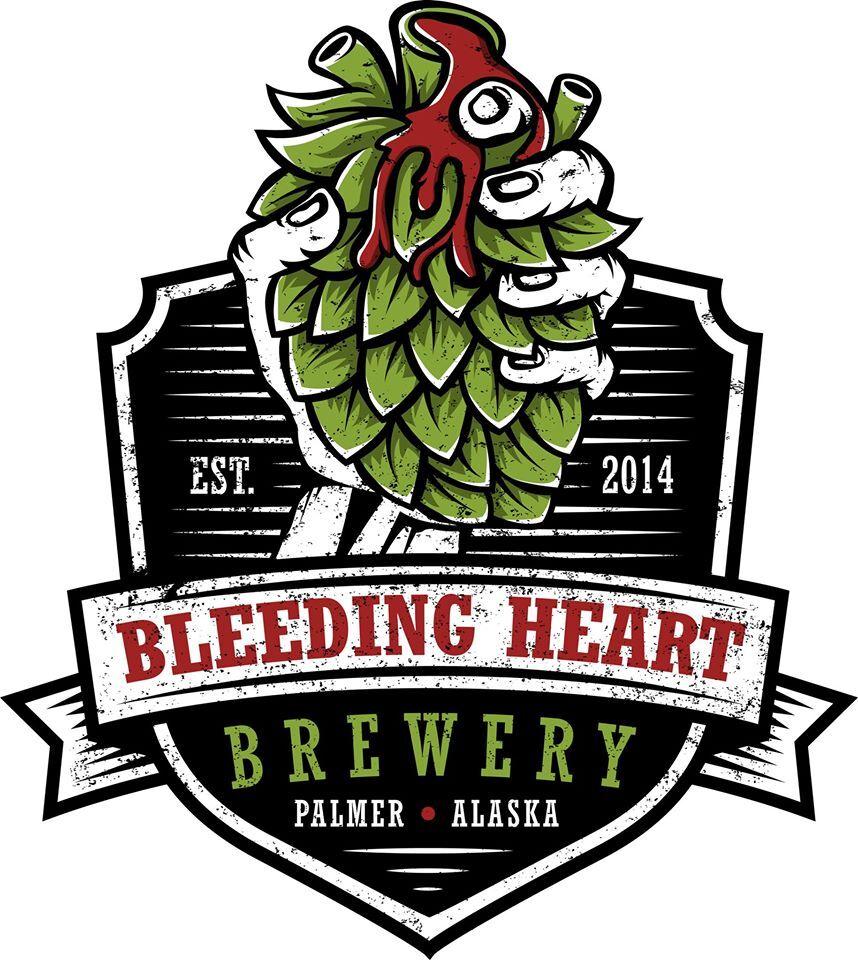 My visit was endearing. The whole place had gritty charm and burned a place in my memory banks, but not the Norman Rockwell kind. Bleeding Heart is a dirt-solid representation of true Mat Valley character; it's all about attitude, somewhat fierce independence and solid determination. Oh, and the beer's damned good too.
Like most successful breweries, Bleeding Heart got too big for its britches. After locating on the original colony farm in 2015, the boys and their gang didn't necessarily get weird Valley itch to be somewhere else, they had to. Bleeding Heart's beers are a firm placeholder in the Alaska craft beer scene, and with success comes demand and people. As charming as the old place was, it just didn't work anymore.
According to Marty, "Space was a huge factor. The old location also inhibited a lot of foot traffic that I think we'll benefit from in the new spot this summer. We're no longer a 'destination,' which is nice for us, and ultimately much more convenient for our patrons.
"We'll always have our Roots in Farmland for sure, but being in 'The Heart of Palmer' is a dream. As Stefan mentioned, we were absolutely a 'destination' brewery out there, you had to be coming there on purpose, it wasn't nearly as easy to find as we are today, and while admittedly, that was some of the charm. But, having the opportunity to now be directly involved with downtown events and culture is going to be great for all parties and convenient for new fans," says Lanphier.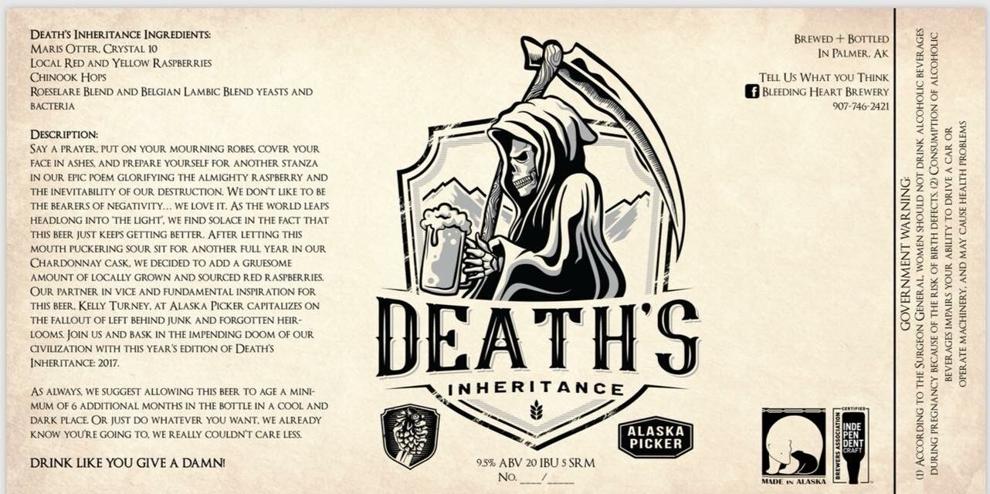 Cozying in to the new digs did a number of things for Bleeding Heart beyond a deeper connection to a community that dearly loves them. "We've essentially tripled our total square footage. I personally have 800 square feet just for me brewing equipment," says Marty. "It's pretty surreal. We've also increased our production fivefold. I've brewed as many barrels in our first three months as would have taken me nine months to produce at the old location, and with a fraction of the physical labor. My body is thanking me."
"It was hard to see before with our noses to the grind stone, but now that we're brewing less frequently, expending less physical and mental energy, and providing a better space for our employees has drastically improved the energy of our space and business overall," adds Lanphier. "In addition to the inside, we also have 2000 square feet of licensed outdoor tasting area." 
I get it. I remember feeling right at home in the Valley at the old location, squeezing behind the tasting room, and stepping over hoses and around buckets of brewery parts soaking in sanitizer to get to the bathroom that was a bolt on to the water heating system. The new place is spacious, bright and is appointed just like my living room at home, but with a kitchen and junk shop to surf with beer in hand. It doesn't get any more inviting than this. 
"Think about antiquing and drinking craft beer in a historically relevant building. Aside from our personal friendship with the owners, Kelly and Becky Turney, the marriage of Alaska Pickers and Bleeding Heart was really a no brainer. Our brands work well together, and we have a large overlapping patron/fan base," says Marty.
"We've had a wonderful friendship with the owners since our homebrew days when Kelly wanted us to brew up a five gallon batch for his birthday in 2014. Since then, we've been brewing Death's Inheritance every year in honor of that first hang out when his shop was on the Palmer/Wasilla Highway and we were brewing in Stefan's parent's garage," says Lanphier. "That said, in 2019, when we started looking for a larger space, Kelly and Becky came to us and offered the back third of the building. The partnership made perfect sense."
The troupe – all of the Bleeding Heart employees are heartfelt members of a dynamic cast of characters – didn't leave that backwoods sass behind with the move that took from the end of 2019 until November 8, 2020, when the doors swung at the new location. 
"I think we still embrace aspects of it in the new space as well, and will continue to bring more of that feeling into the new space as we continue to fill out our new digs. What's great about Palmer is that you can't really get away from that 'hick-ish' feeling. This whole town exudes labor and farming culture - it's one of the many reasons I love this place," says Marty.
"There will always be the charm of our first four years; 'Remember our Roots' was kind of the motto for our last few weeks over there, and those memories are quite fond with our old regulars, adds Lanphier. "We look forward to having some of those homages in the new place while continuing to grow this new culture. You can take us off that farm, but it's still in our DNA."
What really fascinates me is that grace and aplomb aside, Marty and Lanphier really don't give a damn whether you like them or not, or whether or not you like the new digs. I wouldn't call this arrogance purposeful or Stone Brewing-ish; it's just more of that fierce independence and self-reliance bleeding through that creates a sense of passion to make beer that's defining not only in the Valley, but wherever it shows up in the state. 
Purposely plan to visit. The beers are, well, "a revolution against mediocrity," if that gives you any idea of what to expect. Be sure to get a shot of "Sassmaster Cicerone" (my description of her role as taproom manager and assistant brewer) Sarah Perez's Black is Beautiful - a 14.5 percent alcohol by volume imperial Stout - the proceeds of which are going to local youth charities in both Palmer and Anchorage. With any luck the "Black Magic Woman" herself will serve it to you. 
Plan enough time to eat at Bleeding Heart. "Mason, our Chef, brings the same passion we have for beer to our food menu, a new addition, and is able to keep it rotating depending on the season on the local ingredients on hand," says Lanphier.
When's the best time for a full immersion? The brewery at 562 S. Denali Street is open Wednesday through Sunday between 2-8 PM, but "Friday and Saturday are the best days to come to get the full experience of 'shop and sip,'" recommends the cast.
Be prepared: you might just get Valley-woke if you don't get out that way a lot. Bleeding Heart is the place it often happens.