"They've got the best pho here," is what my brother exclaimed as we sat in a scattered dining area, flipping through a couple oversized menus. The restaurant was far from idle, as a steady stream of takeout orders continually emerged from the kitchen for their fated demise. We had met at Siam Cuisine for dinner and though I wasn't planning on ordering any pho, my brother's words resounded as a deliciously alluring prospect.
But that wasn't the noodle soup on my mind this day (not to say I didn't try some of my brother's pho, but we'll get to that). Among the myriad changes Siam Cuisine has seen since opening in 1990—including a modern facelift and an end to their lunch buffet—is the addition of not only pho, but a few Lao specialties that are somewhat of a rare find.
Khao piak sen is one of the more popular soups in Lao cuisine, and I've been fortunate enough to enjoy it on several occasions—specifically, at Pho Lena and the increasingly popular Hmong market that takes place every summer. What really sets this dish apart are the signature noodles made from a combination of rice flour and tapioca starch, imparting a bouncy texture to these knife-cut noodles that make for some glorious slurping.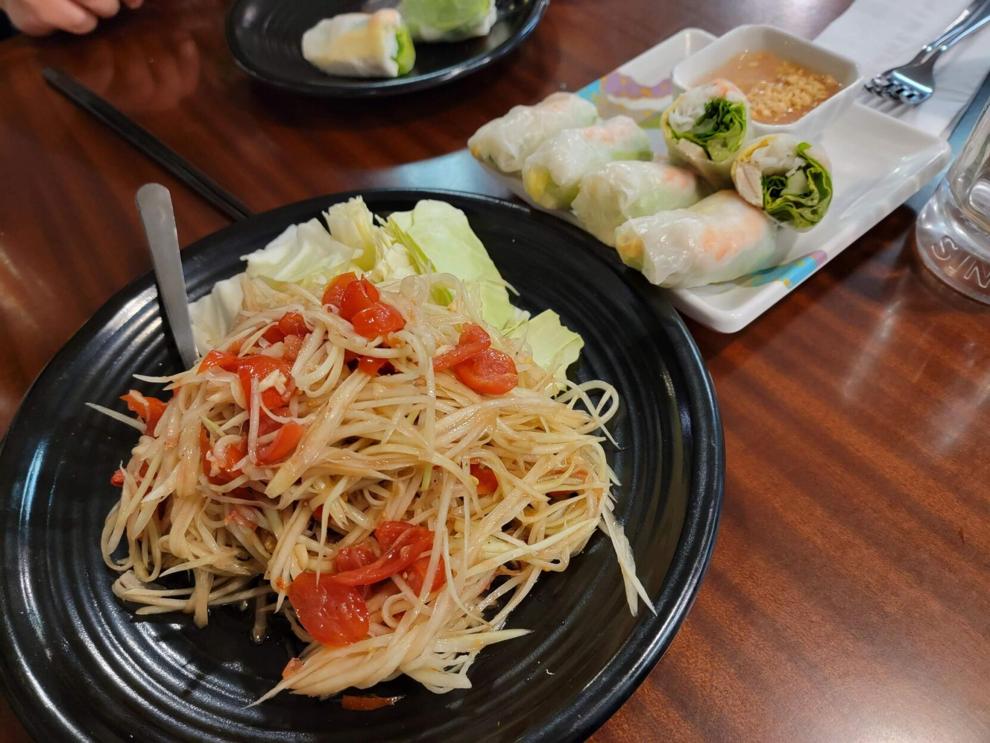 The fact that it's prominently featured on the front page of Siam's menu only reaffirmed my decision, so I opted for a medium bowl of the soup to be garnished with crispy pork belly—one of many meats available for choosing and some of which come at a premium. Speaking of which, the prices across the board are markedly steeper here than elsewhere. Some entrees approach near fine dining levels of pricing, but one visit is enough to understand this is offset by the restaurant's absolutely massive portions, making family-style dining your best option not only for value, but for variety as well.
We supplemented our bowls of soup with some fresh rolls and Lao papaya salad. The rolls were filled with egg, shrimp, chicken, and lettuce. Unfortunately, this combination ended up being a little too dry for my liking, and the accompanying sweet and sour sauce did little to improve the overall quality and lack of flavor. Maybe I'm just not a spring roll person, but for $11.95, I was expecting some more oomph.
Thankfully, the papaya salad fared much better. There are a few subtle differences between the Thai and Lao versions of this salad, but all I know for sure is that I am a huge fan of Pho Lena's take on som tam Lao. I was more or less expecting the same thing here, but was sad to see the omission of the raw crab which adds an explosive brininess to an already powerful dish. Otherwise, this was just as funky as I would've wanted and found the medium spice level to be ideal for casual consumption.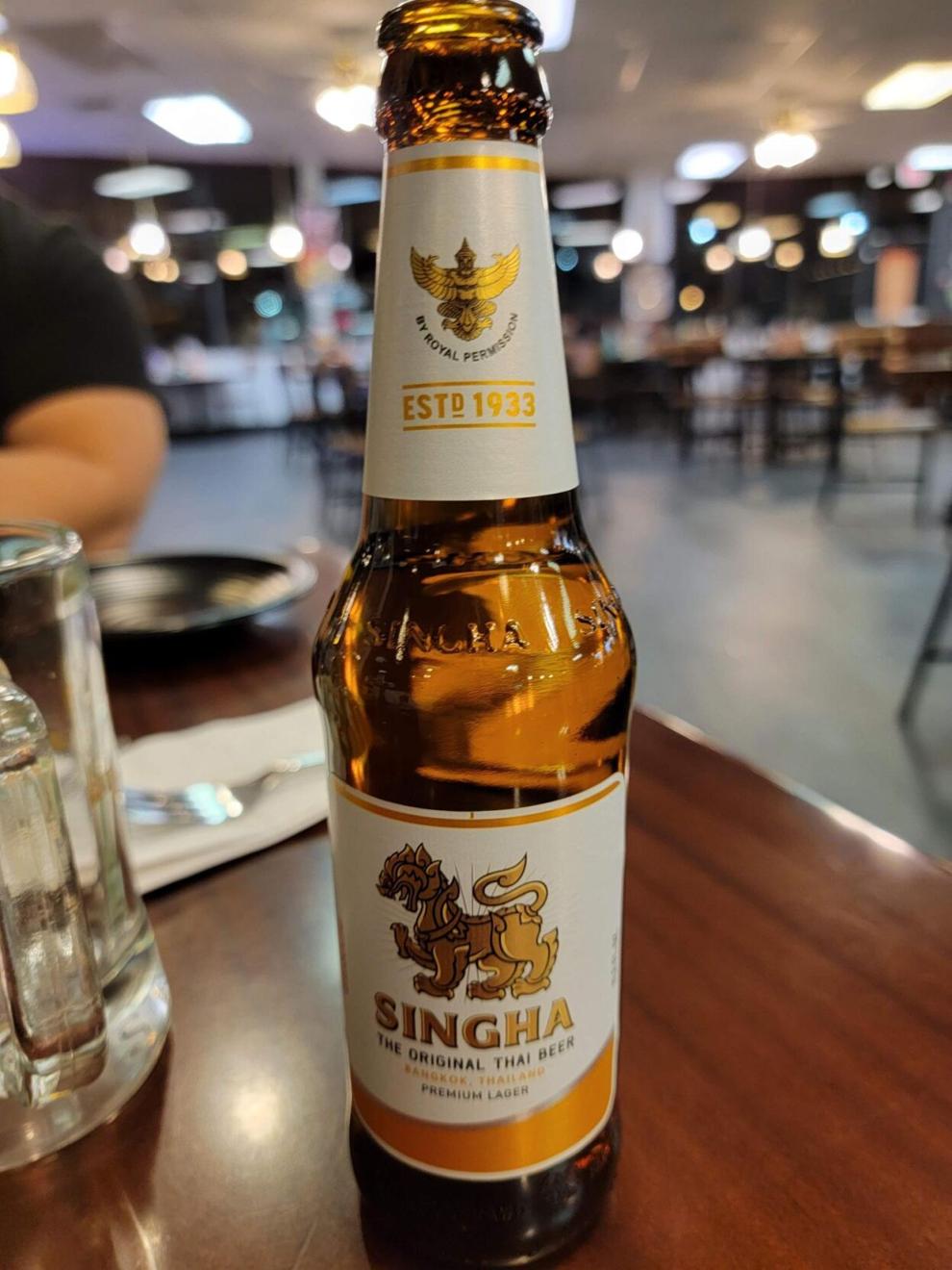 Now onto the main event—the khao piak sen. There was a lot to appreciate about this one, so I'll try to keep it succinct. The noodles were stretchy and of varying shape and size; this made for a textural delight and was reminiscent of a Korean noodle soup called kalguksu. The pork belly's distinct layers all brought their own strengths to the table, from the crisp, bubbly skin to the pork fat rendered down to an unctuous state. The broth was sweet, but light and peppered with aromatics and the punch of fried garlic. Anyone curious enough to give this underappreciated dish a try will be rewarded with an incredibly satisfying alternative to regular ol' pho.
My brother was kind enough to share some of his pho combo, which had heaps of brisket, meatballs, tripe, and tendon along with a garden of herbs. The broth was also on the sweeter side, and the thin noodles were prime for constant shoveling. Was it the best pho I've had? That's highly subjective, as to be expected of a soup that strongly encourages customization. I'm no expert on all the intricacies that constitute the perfect bowl of pho, but I was content with what I had and am willing to return for further analysis. 
Siam Cuisine has found success through the years not necessarily through innovation, but by simply giving the people of Anchorage what they want—generous portions of hearty Southeast Asian fare and service that makes you feel at home. Coupled with the fact that they're one of few places in Anchorage serving Lao cuisine, and well, what more do you need? Whether you're looking to expand your food horizons or revisit old favorites, there's something for just about everyone at this beloved neighborhood eatery.