Dinner: 4 p.m. to 9:30 p.m.
These days, Chinese restaurants are as ubiquitous as good old-fashioned diners—at least when it comes to Americanized Chinese food. 
Introduced by 19th century immigrants struggling to make ends meet, this offshoot cuisine tends to evoke images of deep fried, syrup-laden chunks of meat degenerating under a heat lamp. But chop suey and General Tso's chicken are just the tip of the iceberg for the vast richness of Chinese cuisine in all its regional diversity. 
For a while, Charlie's Bakery and China Town Restaurant in Government Hill were just about the only places in Anchorage where educated eaters could satiate their desire for something beyond the familiar. But in recent years, a handful of new eateries have emerged to highlight some of the more provocative elements of Chinese cooking. 
Shanghai Tea Garden—formerly known as Jewel Lake Pizza and Tea Garden—is one such destination, where an overhauled menu features Shanghai and Sichuan cuisine along with traditional American Chinese fare and a rotating selection of baked goods. Fans of the previous establishment may be disappointed to find that pizzas are completely off the table, including the gastronomic anomaly known as the Mongolian beef pizza (RIP). 
I was delighted to see a number of additions since my last visit, including various hot pots, expanded dim sum offerings, and one of my favorites—Suan Cai Yu, hot and sour fish stew. But it was the braised duck that caught my attention this time, as I theorized it could serve as a reasonable measure of a quality Chinese restaurant. The smell of cinnamon and clove wafted into my nose upon its arrival, succulent and glistening in appearance. Tender, fatty, and, dare I say, unctuous, my first bite did not disappoint, though served at an unexpected room temperature. Regardless, the ratio of lean to fatty textures steeped in a sweet and savory braising liquid was pure bliss and elevated the dish to must-have status.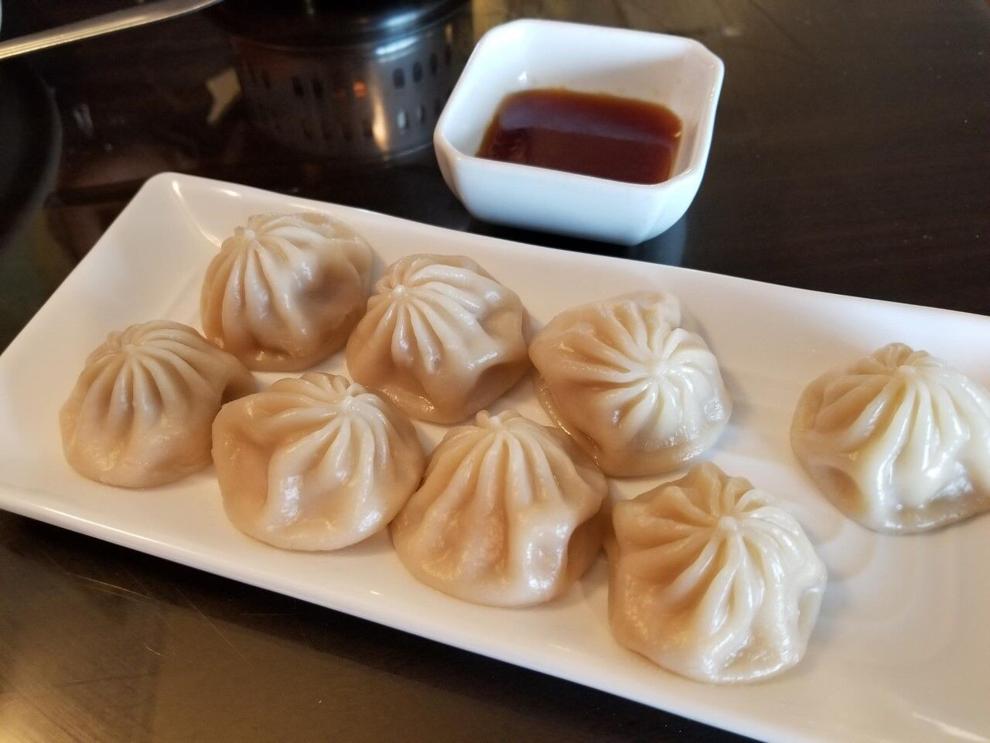 Side note: the meat comes bone-in and does not lend itself towards graceful noshing; think twice before ordering this on a first date.  
Perhaps the most interesting add-on to Shanghai's modest dim sum menu is the xiao long bao, aka soup dumplings. Popularized by legendary restaurant chain Din Tai Fung, these delicacies have reached iconic status and are obsessed by many. Part of the allure is in how they're made, a process that involves adding gelatinized broth to the filling; as the dumplings are steamed, the gelatin then transforms into a "soup."
Newbies are all but guaranteed to suffer from a mouthful of scalding liquid, which alludes to the existence of a proper eating method. 
Having dined at one of the original Din Tai Fung locations to sample some of the best, I can say that Shanghai Tea Garden's XLB are rather good. The combination of rendered fat and aspic—while delicious—would be overwhelming were it not for the touch of ginger and the vinegary dipping sauce to round out the flavors. In other words, I could eat a couple dozen of these so long as there's a bottle of Pepto within reach. This is true comfort food, and it showcases some of the skillful ingenuity employed by Chinese cooking. 
Next, we ordered their seafood dry pot. My first exposure to this dish was actually at Jimmy's Sushi, which includes fried bass and assorted vegetables (e.g., wood ear mushrooms, lotus root) seasoned with a healthy dose of Sichuan peppercorn and piled high on a burner. The Sichuan peppercorn is notorious for its unique heat signature known as "mala" and produces a literal numbing sensation on the tongue which can throw unsuspecting diners for a loop.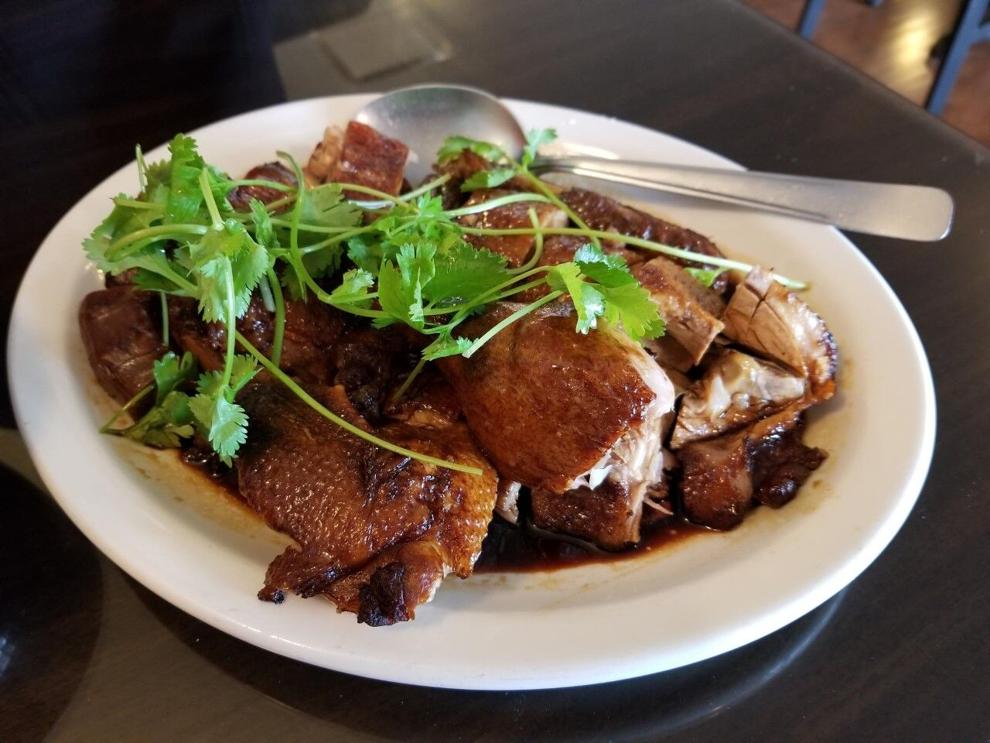 No such ingredient appears in Shanghai's version, which trades culinary thrills for approachability and a sense of homeyness. Scallops, shrimp, and surimi comprised the seafood element, while thinly sliced potatoes and cabbage bolstered the entire affair. It was almost reminiscent of a Thai stir fry with its intense savoriness and mild heat, not to mention the portion size, which was generous and made for a very full tummy.
Regrettably, I haven't even touched on their pastries and cakes, which look stunning as advertised on their Facebook page. But it's safe to say I will be back to sate my curiosity.
This neighborhood institution has something to offer for everyone, even those reluctant to stray from their comfort zones. But in pursuit of new and rewarding experiences, it is often said that fortune favors the bold.