Anchorage Brewing Company is one of Alaska's most defining breweries. Making this statement is tough for me because each of our over 40 local breweries add to what defines beer in up here. Each brewery contributes to how our beer profile stands out, here and elsewhere. How do we look to people Outside? What do they expect when they look for our beers where they're distributed elsewhere, and what kind of drinking experience do they expect when they visit our great state?
I get hit up a lot from outsiders needing help to personalize a beer experience as part of a vacation or while fulfilling other travel commitments to Alaska. I love this work. I'm one of Alaska's biggest beer advocates and ambassadors and I take this calling seriously.
When I start out, I always ask, "well, what are you expecting? Knowing what you want to get out of a beer experience up here will help me customize advice for your specific situation." Beer is a very personal thing, after all, and knowing travel and time commitments, and restrictions and basically what a visitor's beer expectations are helps me create the best beer-visitor experience.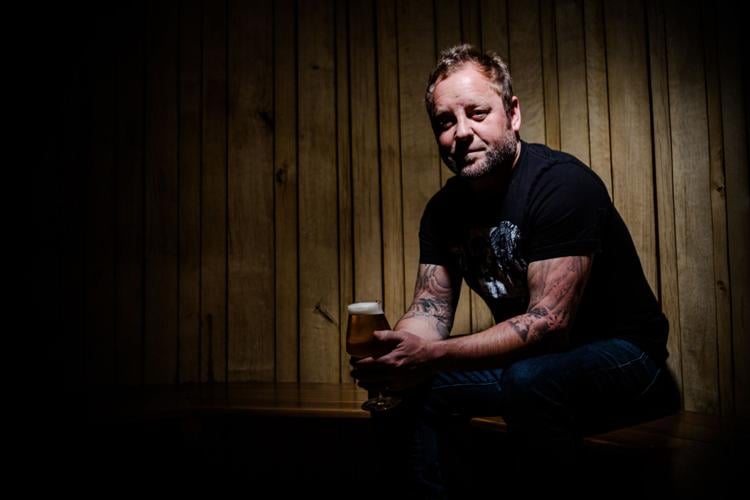 When outsiders are just tire-kicking, I have lots of breweries to recommend. Again, all of our breweries provide a rich experience in their own way.
When the most serious beer drinkers ask, for sure, I point them to Anchorage Brewing Company. Not only is this brewery famed locally, ABC is recognized as one of the world's best.
Statistics are telling. In February, populist beer rating social media site Ratebeer.com distinguished ABC as being one of the top 100 breweries in the world, being the best brewery in Alaska, having the best beer in Alaska — the triple oaked Deal with the Devil — and numerous best beers by categories. To say that ABC is popular is an understatement. Just show up at the brewery any time the brewery is open and you'll know; it's tough to get in and wait in line for a beer.
Being the best isn't a purposeful show of force; it's a byproduct of an undefined vision by founder Gabe Fletcher and his uninspiring, unassuming humble beginnings and just wanting to do what he knew was right for beer drinkers in Alaska and the world.
Fletcher started out as a quiet, unassuming keg washer – a kid, really – at Midnight Sun Brewing Company. He moved laterally around the brewery and steadily up to become the brewmaster. Fletcher took mainstream beers that the brewery made to try and fit in with what else was going on in local craft brewing in Alaska. He still produced those beers, but set them somewhat aside to brew beers Alaska wasn't seeing up here, including Belgian-style ales and one-off creations that defied style categorization.
In a sense, Fletcher brought MSBC out of the mainstream and made it a defining brewery that people started flocking to because Fletcher was bringing purposely different beers to the thirsty, curious masses. This caught attention quickly.
Fletcher got the itch after a decade of stirring the kettle at MSBC and ventured out on his own. He established Anchorage Brewing Company in 2010 with humble beginnings in the basement of what was then the Snow Goose Restaurant and Sleeping Lady Brewing Company. In June of 2011, Fletcher was bottling his incredibly unique, all oak-aged beers and they were being distributed worldwide.
Fletcher originally wanted to brew just six beers a year, but success caught up with him. He was brewing more than he anticipated and outgrew the space under the Goose where his oak behemoths snoozed peacefully through a long aging process.
"I think it's still a viable plan, but I think I would get bored with six beers a year," he said in a June 2014 interview.
By March of 2015, Fletcher had opened a showpiece; an 8,000 square foot brewery that he built from the ground up with appointments that reflect Fletcher's vision, sophistication and style. If you've been there, you know what I'm talking about. This is one place that locals tell me they take people to "show off" how cool drinking beer in Alaska can be. I agree and that's why I send sophisticated drinkers from outside there when they only have enough time to visit one or two establishments during a visit.
Much of this is old news to long time beer lovers up here. I wanted to know what was new and what's ahead for a brewery that's one of the most distinguished in the world right now.
Fletcher's purchase of a full liquor license last year postured him not to make mixed drinks, but to step around restrictions that kept him from featuring some of the best beers on the globe from other breweries that have collaborated with him and share his vision of producing cutting edge, extremely high quality beers more designed for sipping than slamming.
Serious beer lovers flock to ABC for bottle pours from these breweries to enjoy along side Fletcher's. Fletcher can also feature food in a bigger way with the license.
"I'm starting a 'restaurant' of sorts in the brewery," says Fletcher of plans to open Familia inside ABC, pop-up style, in the area where the pizza oven sits, if you're familiar with the layout," he says. "My sister Heather, her husband Jorge and daughter Mila are flying up here to do this. They are amazing chefs and are brining something entirely new to Anchorage."
Don't expect a sit-down experience and don't expect a standard menu. What's defining in this venture is what's different; every day and every meal. "It's not going to be one style of food, but rather focused on the fresh and the unique every day," says Fletcher.
This is in tune with the brewery's long planned expansion that starts this spring. Fletcher's adding another building and another 3,000 square feet, walk through and roof top gardens, a dedicated cool ship for Fletcher's planned spontaneously fermented beer program and for open fermentation beers when it's not being used for that. The coolship is being custom built for Fletcher and will live in its own dedicated space. "It will be in its own room that's 16' X 16' feet with big louvers that open to let the air move through," he says.
Fletcher's 10-year anniversary will be on June 27.
"We'll have concerts; White Buffalo is coming up again, and my brewing friends from around the world are making special beers just for the event. Expect Side Project, Monkish, and Tired hands to kick in beers and they'll probably be here for the event too," he says.
Familia will be cranking out food and Fletcher's long-time friends from Seattle's The Masonry — the famous craft beer bar where Fletcher's pizza oven came from — will be up to make their famous pies to add to the occasion.
What else? Fletcher's tinkering with the idea of doing beer-themed movies with a mix of documentary, educational and entertaining elements that can be enjoyed with one or a number of beers designed to complement the shows, but this is all down the road.
"Beer drinkers today are impatient and always looking for something new,... I don't think we'll ever be a brewery with a core lineup," he says, reflecting on his original desire to produce just six beers a year. "My original plan would never work now; it's ever evolving and always defining. But it's still and always will be on my terms."
What's defining in beer these days? Wander into Anchorage Brewing Company and decipher the eclectic beer menu, wander through the open brewery and imagine the future, and I think you'll see what I mean.