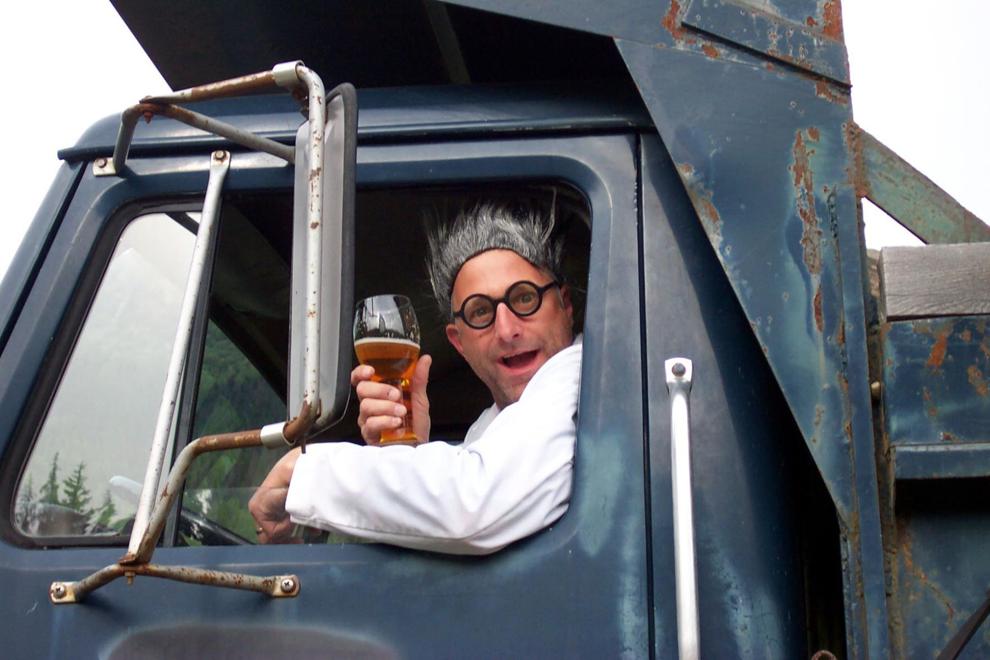 Brewerks owner/brewer Chad Ringler is in love with his new brewery that's now pouring beer, and so am I. It's great to have another brewery. This one's located in the popular Tudor/Arctic corridor in Anchorage.
Ringler actually start pouring his first beers three weeks ago, with operating hours now at the 625 W 59th street location off of Arctic Boulevard between 4 pm and 8 pm on Friday and Saturday evenings, with more open hours quickly coming. 
If the industrial area on the east side of Arctic seems improbable, you've got it all wrong. It's easy to get to from any direction, and parking at this shiny new brewing penny is ample in the quiet industrial area. 
Ringler originally anticipated that Brewerks – twelve years in the making from inception to pouring – would open on Solstice this year. That was the plan, anyway, but the best laid plans for brewers and drinkers are almost consistently beset by forces out of either's control.
"It was a lofty goal to try to get open by solstice. That was the goal. Everything got balled up, including the general build out, COVID, supplies, and the permitting and inspection process. Every ground to a halt," said Ringler, with only the slightest hint of frustration in his voice. He's an incredibly easy going, patient guy, after all, and you'll get an immense feeling of universal welcome and friendliness when you first meet him. He pretty much lives the ambiance of his brewery. 
"I want people to feel that this place is open to everyone, including the craft beer geeks, but also the guy who just wants a nice, easy going beer in the evening in an open environment that's inclusive for everyone," he says.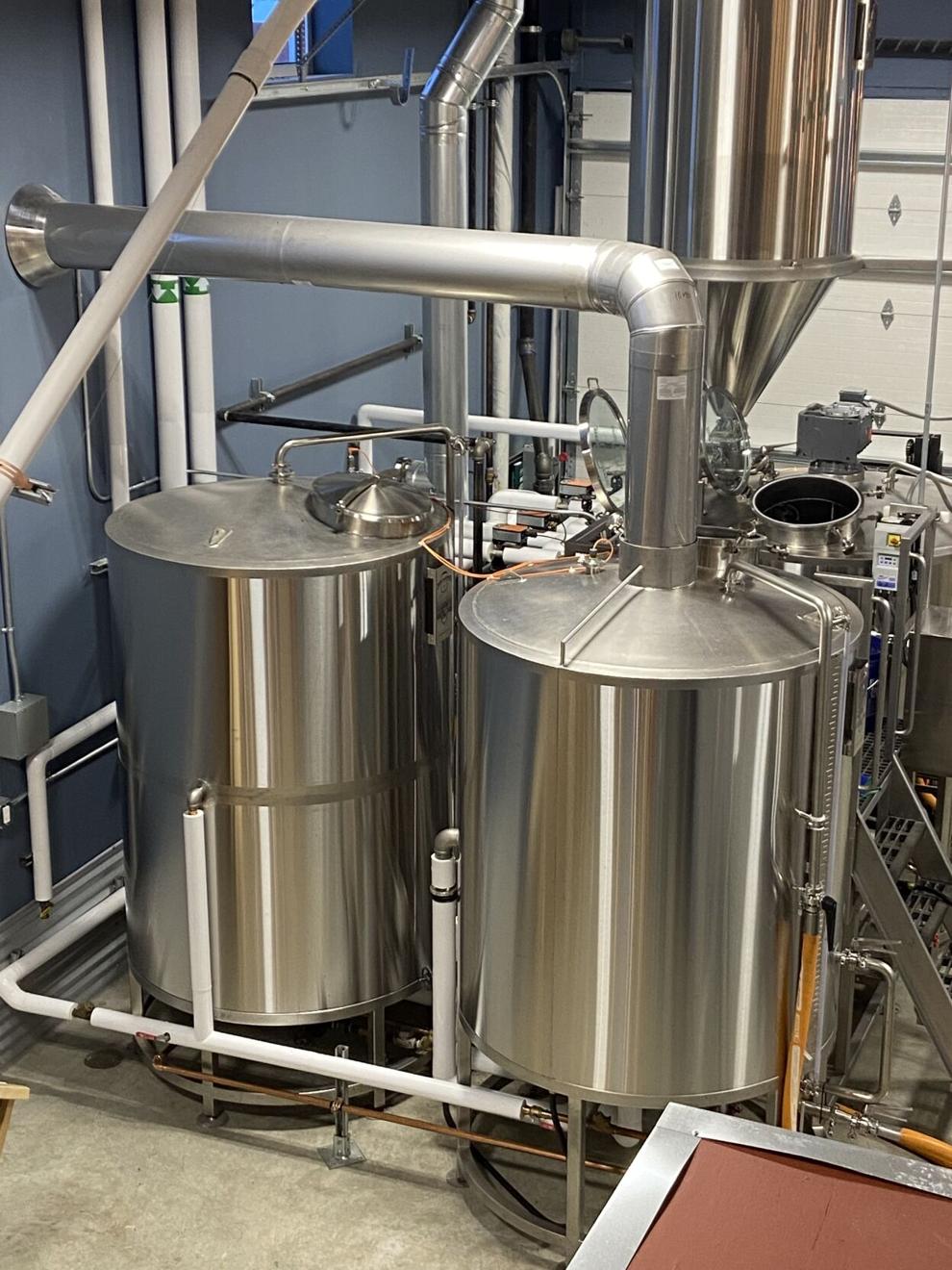 I got that sense when I walked in the first time. The open concept is reflected in the easy, gradual transition from the main serving area on the first floor to the brewery, and the access to the more spacious, inviting drinking area on the second floor. When I made the transition, the shiny brewing stuff that's arranged in neat, sharp lines appealed to the OCD in me. The area upstairs, with a slight industrial vibe and open-roof concept, appeals to me just as much. 
"Good observation," replied Ringler when I shared this with him. "I do want that open light industrial area, with the warmth of the wood and a vibe where people can come in and walk around, and talk to each other. I'd put giant communal tables in here if it was a good fit and feasible. I wanted to have that open style that encourages people to congregate and talk, and that's very comforting."
For Ringler, this is the result of his goal of bringing people together in a communal atmosphere as part of his vision that reflects his own openness and outward friendless that's easily demonstrated one-on-one, with someone, or within a crowd where he has an alluring ability to instantly connect people with other people who have never met. 
I called him out on this, and he shrugged, not dismissively, as if struggling to describe something that he hadn't considered before, but that obviously comes natural to him. I got more of an example, than an answer. "I'm excited about the people coming in here. I don't know how to describe it. I've stepped into places and have instantly felt out of place. That's not here, not with the atmosphere I want and not with the beers I'm serving," says Ringler.
During my visit, I drank through the five beers Brewerks was pouring at the time, and find the beers as easy going as Ringler. There is no doubt this is purposeful. 
Over beers, Ringler and I talked about and somewhat lamented the shifting nature of beer consumerism today, including how wrenching IPAs – or the opposite, stuff as goofy as milkshake IPAs – and big, huge, over the top knee-knocker beers have too much appeal in our opinions, because it's at the expense of drinking on the easy side these days.
"That's where the lineup started," says Ringler. "I wanted a lineup of beers that are accessible to everyone. Not just one style of beer for one group of people that crave huge giant beers, but something for everyone." He cited his IPA as an example. "I think having an IPA as an accessible beer is like running the Northeast style, but lower in bitterness, and more floral and citrusy."
Brewerks' Wick'd Pissah!, a northeast IPA, is indeed refreshingly soft and very inviting for the style. It weighs in at 6.2 percent alcohol by volume, and presents itself with the perfect, balanced mix of hop flavor and bitterness using the Azacca, El Dorado, and Mosaic hop varieties. 
I didn't start my flight with that beer, though. Ringler started pouring beer a couple of weeks back with two sour beers in the lineup, but Stone Sour remained on the day of my visit. Stone Sour's the beer that I think really defines the whole Brewerks "accessible" concept. It actually blows my palate away.
Stone Sour's one of the easiest drinking beers I've had in years. The initial tartness across the palate at the first sip comes from Ringler's artful use of the Philly sour yeast. It's like a soft knock at the door with good company behind it. The good company that steps in includes a good foundation of pilsner malt that delivers a softness that's not quite pillowy, but that blur's the beer's edges. A refreshing, entirely balanced mix of light malt character and an enticing light spicy character wouldn't let me keep my face out of the glass. Did a magician just walk in? At 4.9 percent alcohol by volume, I could drink this beer over and over again in the same sitting. 
Spoiler alert: this was my favorite beer. Although sour beer is a hugely broad category that encompasses incredible nuance in the fermented beverage world, Stone Sour's patrician within the style.
"Then you have the lager. The Oktoberfest Lager," continued Ringler as he walked me through his beers. "You don't' see many people brewing a lot of them. They are kind of specialty, and I think that brings in some of the beer drinkers that don't go to craft breweries, and maybe that will help get them there."
Always Late to the Party Oktoberfest, with its cool-conditioned lager cleanliness, solid, but soft malt-forward-ish substructure and a unique Willamette hop accent – a purposeful departure from the more traditional noble Euro hop additions – puts just the right edge on this benign, easy drinker at an almost sessionable 5.4 percent alcohol by volume. The beer's squeaky clean, and I appreciate that. 
I enjoyed a half-pour of Shake the Frost, Brewerks' newest, and biggest beer, a "winter stout" that weighs in at 7.0 percent alcohol by volume, all of which is buried in the complexity of this beer that's only slightly aggressive, but still accessible by the brewery's definition. 
The winter beer set me up entirely for the unexpected sensory experience that comes with Blacksmith's Breakfast. This purposely thin porter based beer weighs in at an accessible 5.4 percent alcohol by volume and delivers a rock-solid, cold coffee performance in both aroma and flavor, with the caffeinated goods coming from local Goldie's Nicaragua coffee beans. 
The unexpected "creamer" performance comes in the form of bourbon vanilla beans. Whoah!
In all, the Brewerks lineup averages 5.78 percent alcohol by volume, making the beers – as a group – approachable indeed.
Commend Ringler for delivering exactly what he wanted to in this unique beer. Its dark, intensely coffee-complex, but so incredibly flavorful within its simplicity that it's a standout in the lineup. I told him that its worthy of flagship designation. Let's see if it lasts.
There's more to come. Ringler's the kind of guy that, although a perfectionist, is never done. There are some interesting looking oak barrels on the right side of the tasting room that he was reticent about, but I did get a taste of something in one of the conditioning tanks that he brought forth that I sense as an easy contender for the top spot I think Stone Sour holds. 
Ringler's not out to dominate the world, or even the Anchorage beer scene with his beer. A canning line will eventually push packaged suds over the counter, but not into immediate distribution, and at least one publican's approached him to put Brewerk's noteworthy beer on his lineup. 
This is a great start for a great brewery with welcoming beers and a huge future ahead in our diverse beer community that continues to define us with good beer from all different approaches.