Throughout the history of Alaska, seafood has always maintained an inextricable link with the culture and heritage of its inhabitants since man first arrived via the Bering Land Bridge 15,000 years ago. To this day, the bounty of Alaskan waters is a major source of economic value to the state, while cherished traditions rooted in subsistence lifestyles have been passed down generations to help shape the cultural identity Alaska is known for. 
25 years ago, The Alaska Heritage Seafood Cookbook was released by Ann Chandonnet, a culinary historian and journalist who previously worked as a longtime reporter for the Anchorage Times and the Juneau Empire. Born in Lowell, Massachusetts, she first arrived in Alaska after accepting a schoolteacher position at Kodiak High School in 1965. It was there she was exposed to the abundance of Alaska's riches and soon fell in love with what famed poet Robert W. Service described as "the freshness, the freedom, the farness."
The latest revision to this prized work was released last month, with an all-new layout and beautiful color photos to breathe new life into this bona fide classic. 
"I was asked to write Seafood and given neither plan…nor restrictions," said Chandonnet. "I had the idea of braiding together all the influences on Alaska cuisine, rather than separating them off as if they were unequal. I believe in integration even in recipe collecting."
The cookbook serves as a primer on Alaska history and an authoritative guide to nearly 100 species of Pacific sea life as much as it serves as a compilation of recipes from people all across the state. Its pages are flanked with informational tidbits describing cultural practices and Alaska Native lore that are guaranteed to captivate history buffs and foodies alike. There are many surprising facts to discover, such as how rockfish can live to be 60 years old, or that oysters begin life as male and become female as they age.
Chandonnet recalls working long hours devoted to research and to gather the recipes from Alaskans of all walks of life, including contributions from accomplished chefs, bush pilots, and even local musicians. 
"If my memory serves me, I got most of the recipes via phone or through email," she said. "I was able to talk to women with remote set net sites, etc., that I could never have afforded to travel to." 
The recipes vary in difficulty from dead simple to a bit more involved. More importantly, they reflect the richness of Alaska's cultural diversity, with examples ranging from traditional pirog—fish pie introduced by 18th century Russians—to prawns bhuna masala and everything in between. Even lesser known and neglected marine life such as burbot and lingcod are highlighted here. 
"The most underutilized species of fish are little known species with unappealing names, like the wolf fish," said Chandonnet. "If prepared correctly, they can be just as good as any other fish."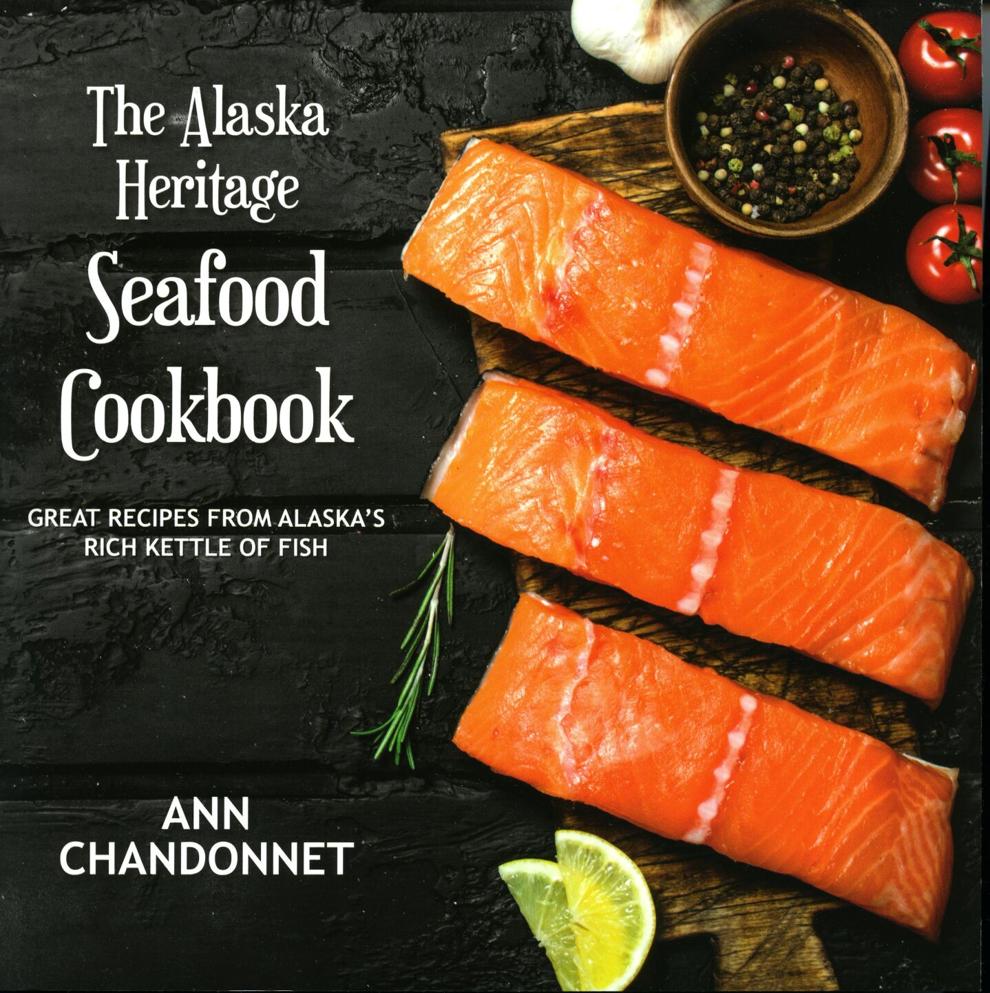 Chandonnet's encyclopedic knowledge and passion for all things seafood is vividly apparent through an informative tone imbued with a sense of approachability that will encourage even the least experienced novice. She is aware that the prospect of cooking seafood is daunting for many: "People just are dumbfounded when they see fish; they have no idea how to tell if it's fresh, or what they should do with it."
For this reason, her book contains helpful tips on buying seafood and what to look for in both fish and shellfish. She takes it even further by including step-by-step instructions on how to scale, gut, and fillet your own catch, along with a section devoted to seafood safety and how to overcome parasites and other potential risks.
Those seeking a definitive handbook on Alaska seafood and how to prepare it may have found what they're looking for here. It's clear from the first few pages that this is a cookbook for Alaskans, by Alaskans. And while Chandonnet has since expressed a desire to return to her first love of poetry, The Alaska Heritage Seafood Cookbook remains a delectable testament to the wealth of Alaska's waters and the beautiful diversity of its people. Because in the end, it's about more than just good eats—according to Chandonnet, "[food] carries culture…it carries important things."