The building at 531 East Fifth Avenue, just west of Fairbanks Street, is one of the most undersold landmarks in all of Anchorage. I'm amazed that tourists aren't led there by Segway or e-bike or pedal pub or whatever fancy contraption next becomes the big guided tour vehicle du jour.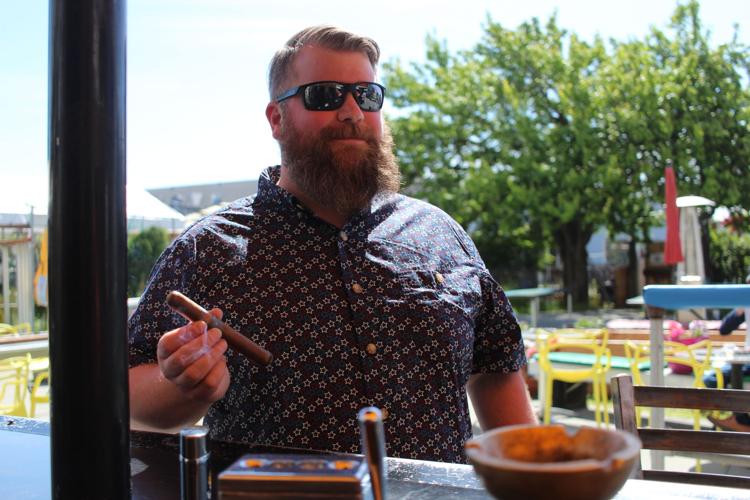 In 1978, the building was home to Club Savoy, later becoming the original site of the Great Alaskan Bush Company. Hustlers, pimps, even the Seattle Mob soon became regulars in the building, until owner Edna Cox and her loyal security team prevailed. One bad actor who would still slip through the cracks was infamous serial killer Robert Hansen, aka Butcher Baker. Over thirty years after the killer preyed upon his last few victims at Bush Co., Nicolas Cage- THE Nicolas "Motherfucking" Cage- would walk those same stairs in the 2013 direct to video thriller The Frozen Ground.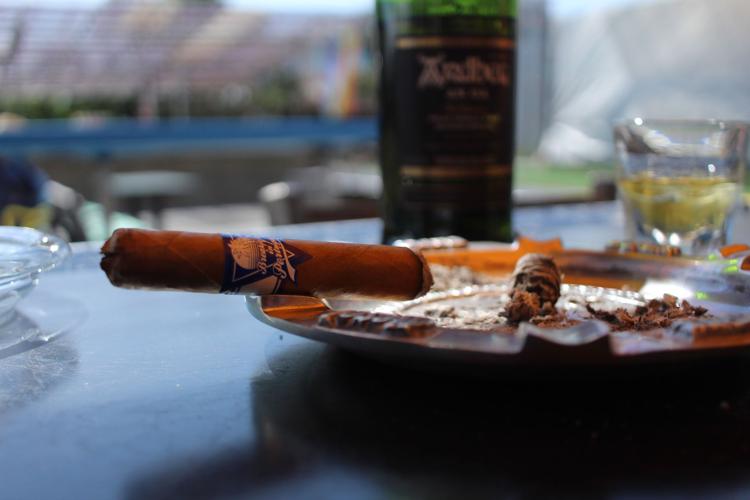 Somewhere in the back of the building, a group photo of the actor with the staff exists. But all of that up to now is ancient history. Really the only way you'd recognize the old Bush Company today is if you were old enough to remember the old bar area, where much of the original woodwork still exists, now serving to house the largest walk-in humidor in Alaska.
Do a Google search for "cigars" and your number-one result will invariably be 5th Avenue. Not limited to cigars, Avenue considers itself a tobacconist. Looseleaf, twist, snuff, chew, aromatic pipe tobacco and more, Avenue is the man cave you didn't know you needed. And to that end there are big plans in the works to have construction finished on the long-awaited cigar lounge by winter. A 2,200-square foot room with 9 oversized flat screen TVs complete with sports packages, triple-filtered ventilation, premium leather seating, and members-only privileges, including private lockers for liquor collections and beverage machines that will allow for uninterrupted respite from the inhospitable Alaskan winter, whenever desired. Edison lights, hardwood floors, an overall vintage ambience of speakeasy days.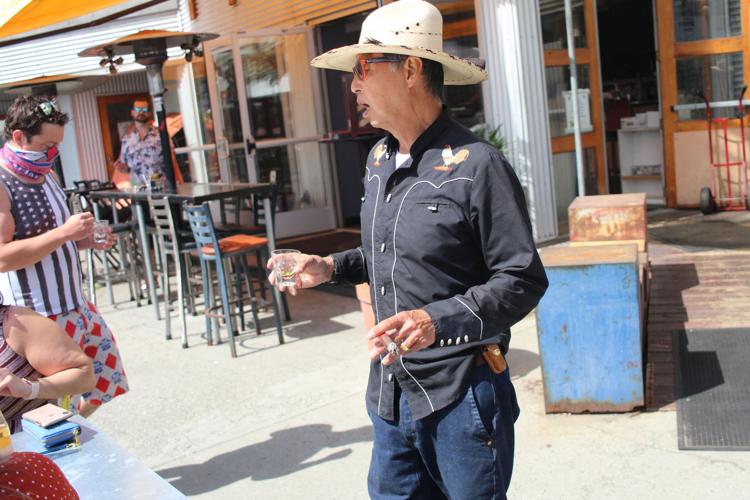 But that's winter plans, a season mercifully still weeks away. Here we are basking in the front half of summer, and that means cigar and whisky pairings will soon be under way at both Bernie's Bungalow and the rooftop at Williwaw. In a collaboration with local liquor distributors the Odom Corporation, you can expect a three-round flight of whisky, coupled with 5th Avenue's finest cigars hand selected for quality, accessibility, flavor, and complimenting notes. Need a palette cleanser? Miller will provide frosty cold beer to wash it all down.
What's the difference between a Toro and a Robusto, or a Maduro and a Connecticut? Why does nation of origin matter, why must cigars be kept in humidors, and most importantly- what cigars go best with which liquors? You can expect answers to all of these questions and more every weekend throughout the summer beginning July 11th. Registration may be required. For more information, visit avenuecigars.com or the Facebook pages of either Bernie's or Williwaw.