When Joe Hamilton built the Swing Bar, the Russian Room and the decor for the outdoor patio at Koot's back in the 1990s, he got his wood from Greg Bell at Valley Sawmill, just as he always did for any of his projects.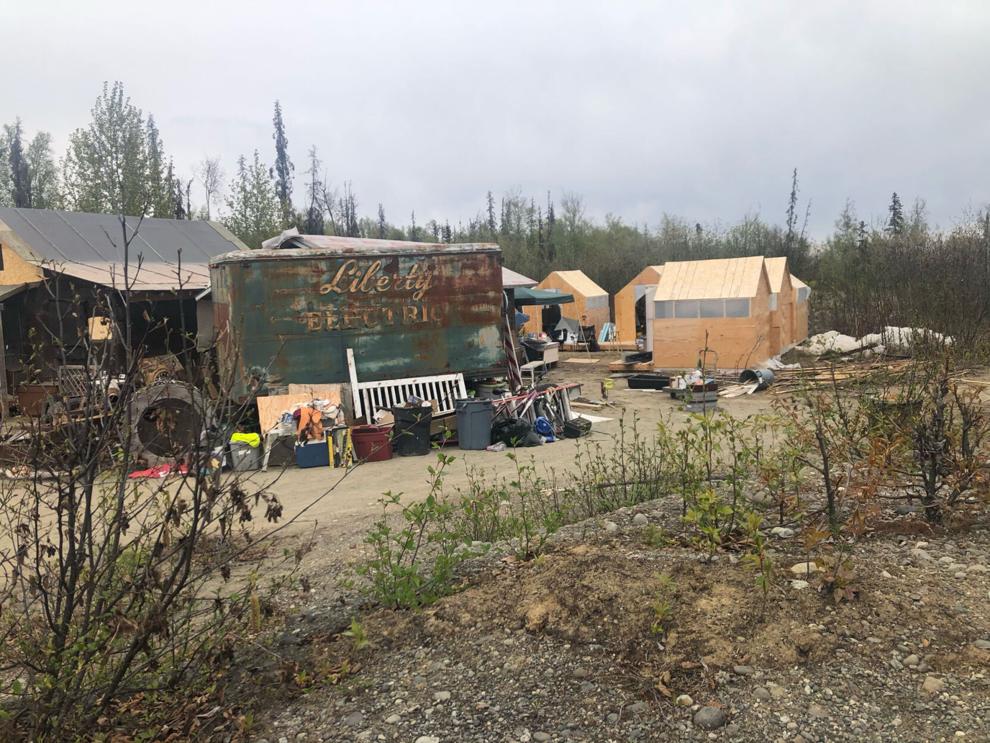 About seven years ago, the longtime production designer whose credits include a number of Alaskan-shot TV shows and films, as well as all the Coors Light commercials shot in Alaska — the kind where two dudes would find a door on a glacier that opens into a bar where scantily clad women would hand them richly deserved Silver Bullets — decided he want to explore his storytelling side.
Around that time, the lumber industry had fallen into hard times, in part because local schools began using rubber rather than wood chips on their playgrounds, and Bell and Hamilton started brainstorming about how they could use the hundreds of acres adjacent to the Goose Creek Correctional Center on Point MacKenzie as a massive movie set.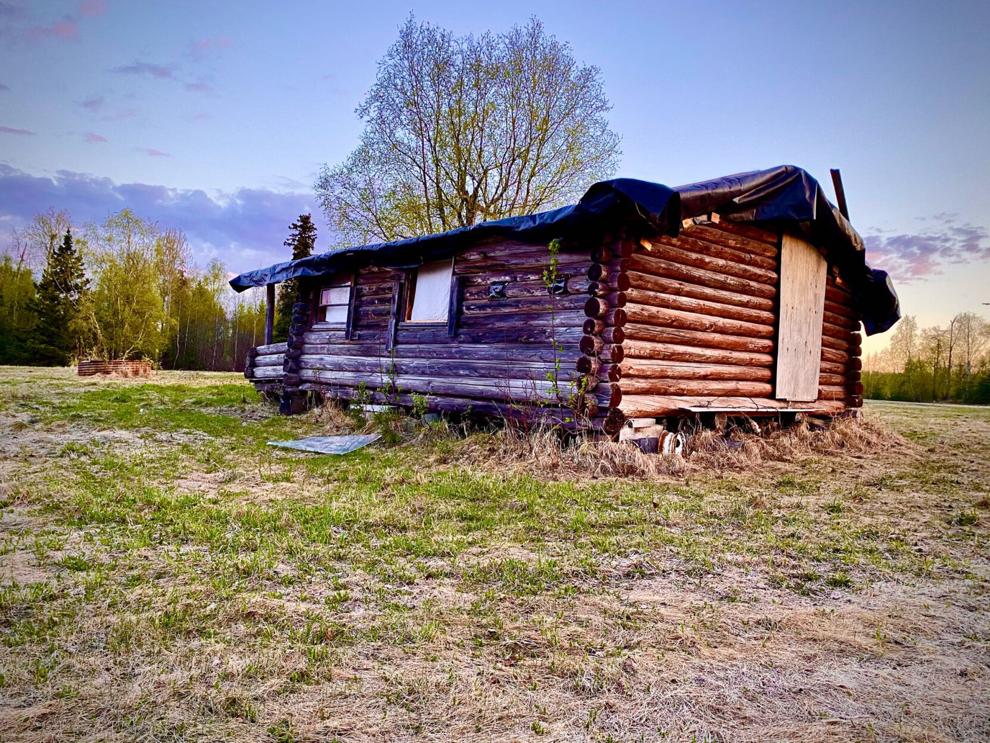 "Greg took me to every part of the property and all of a sudden I had two dozen movies in my head and I started writing them," Hamilton said. "What I've done is designed the stories for the land… design movies for the location instead of the other way around. If you design a movie and then try to find a location, that's the most expensive way to make a movie."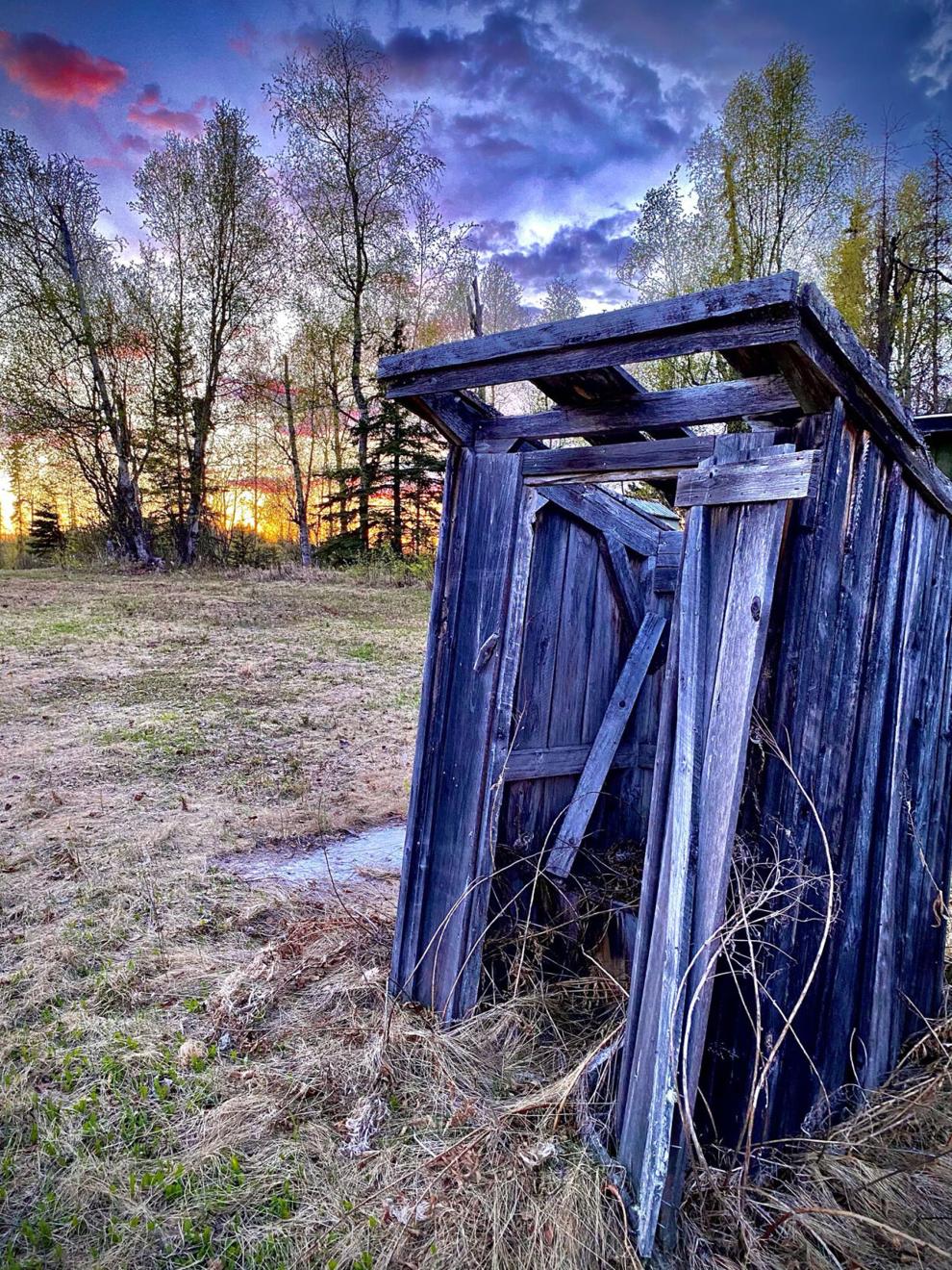 With every sort of wilderness shot available, creepy old cabins and sheds and the classic landscapes of the Cook Inlet, the set gave birth to Rocket Joe Productions, which last week wrapped up its fourth feature film 'I Die, You Live', undoubtedly the most ambitious of Hamilton's projects as a writer and director in terms of story and cast.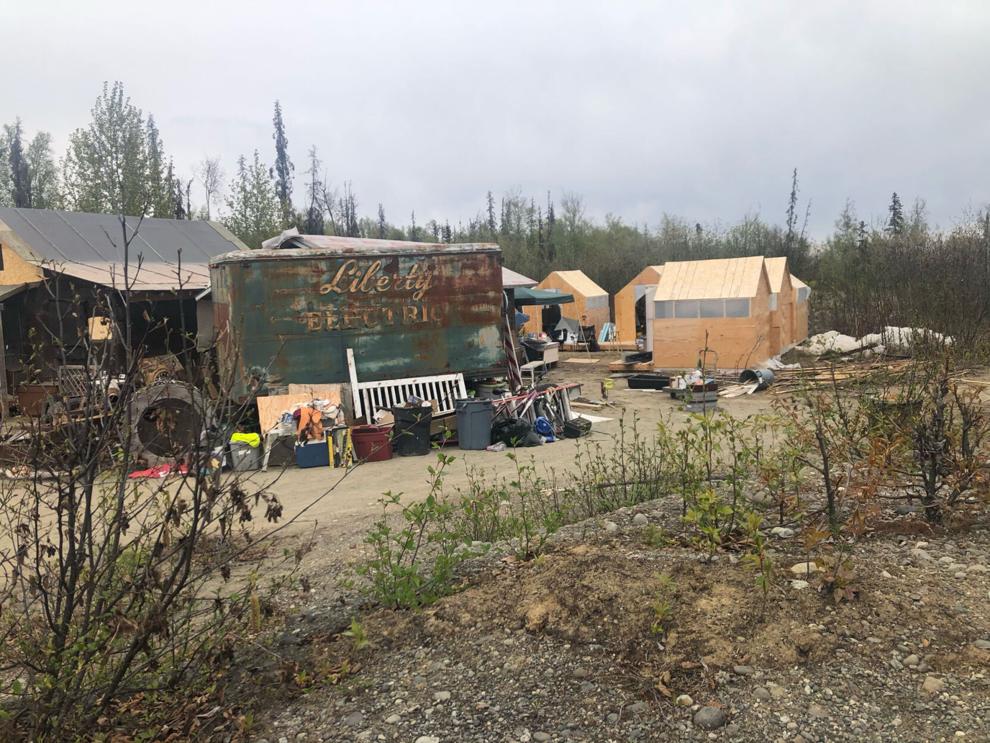 "Because this location is so big, every movie we're making here takes place in the same world," Hamilton said. "It's kind of like a Marvel Universe."
The set is one of two strategies that set Rocket Joe Studios apart. The other is how Hamilton goes about casting, and to facilitate that he relies on LA-based actor Chris Levine, who wrote, directed and starred in the first feature film on the set titled 'No Way Out', which is currently available on Amazon Prime.
"I bring in the LA people," said Levine, who also stars in the latest film. "I've known Joe for maybe six years now. I wrote a bigfoot feature a while back and had my sister reach out to a bunch of production people in Alaska and Rocket Joe was one of them. We collaborated on 'No Way Out' and we just hit it off so well."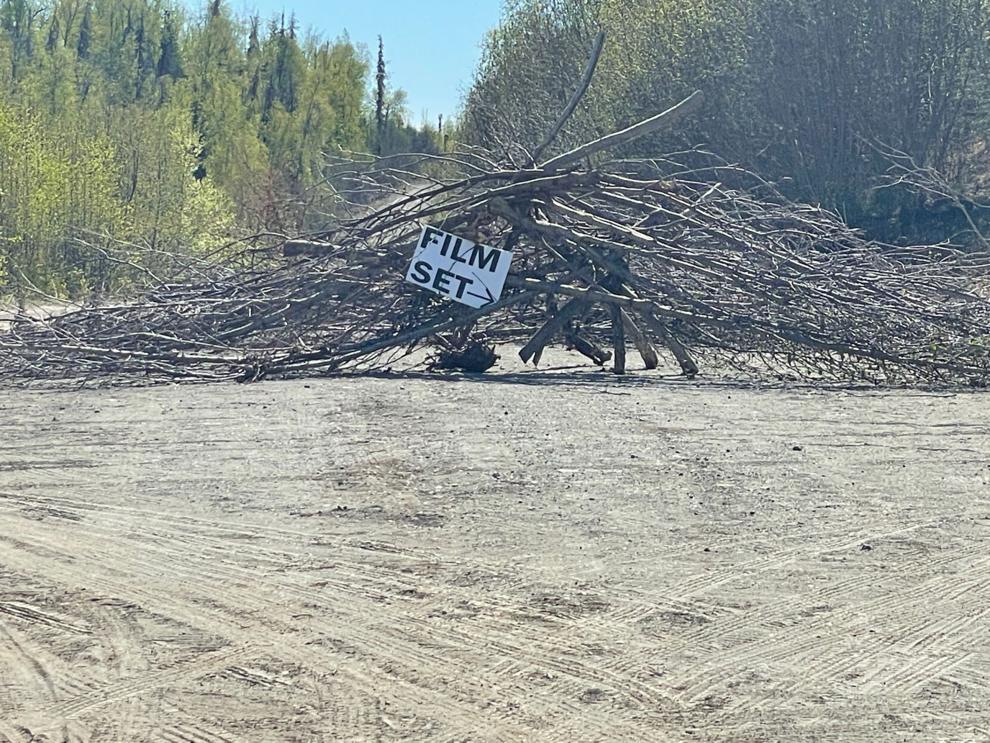 The cast in each production is a blend of LA-based and Alaska-based talent.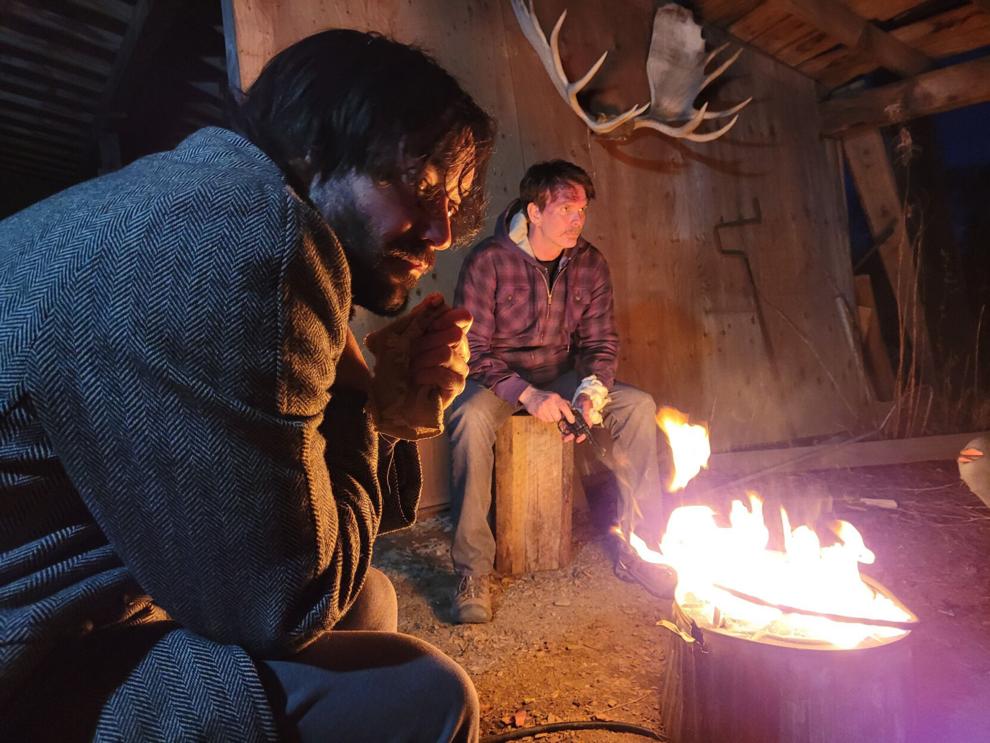 "For a lot of LA actors, Alaska draws them in right away, but on the other side you have some more experienced and talented actors who are used to a certain level of LA fabulousness, where you have a trailer and AC and heat and your own bathroom," Levine said. "I pretty much tell them it's a work in progress; kind of glamping — we have RVs and showers, but you have to paint that picture beforehand pretty seriously that it might be a little rough. But the idea of going to Alaska and having a chance to work with all these actors works."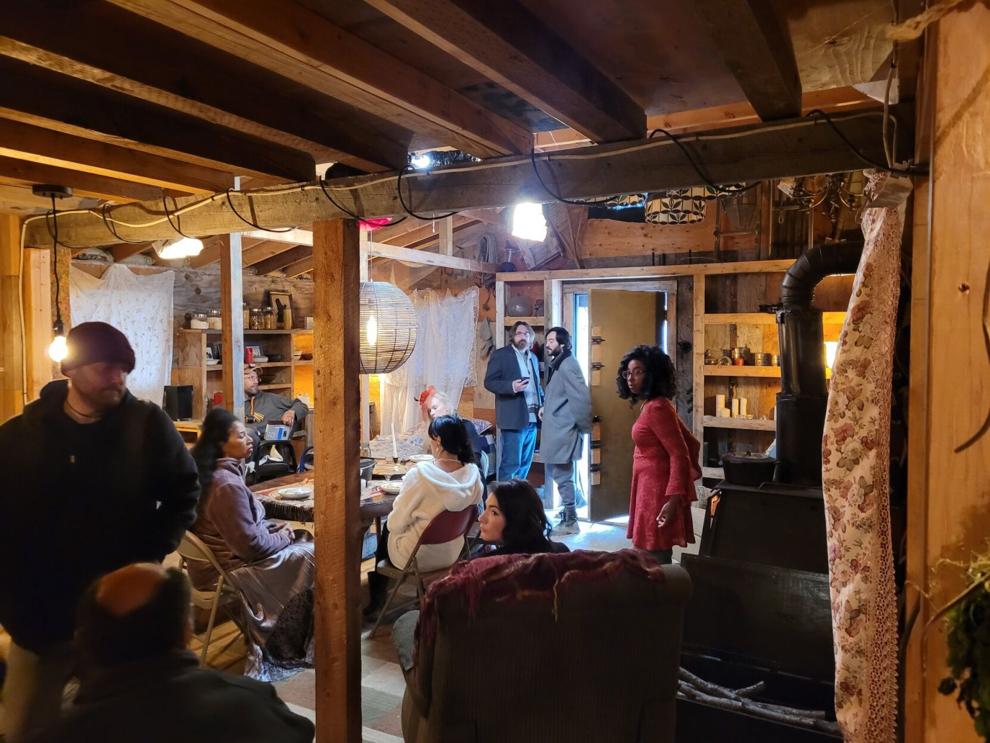 And if you're an actor trying to carve out a space for yourself in Hollywood, a trip to the far reaches of Wasilla for the chance at a major role in a feature film might just beat lining up around the corner on Sunset Blvd. for just about every bit part audition.
'I Die, You Live' is the third Rocket Joe appearance for Johanna Rae. 
"Every film has something I like about it," she said. "It's a different experience working with cool people and you grow as an actor."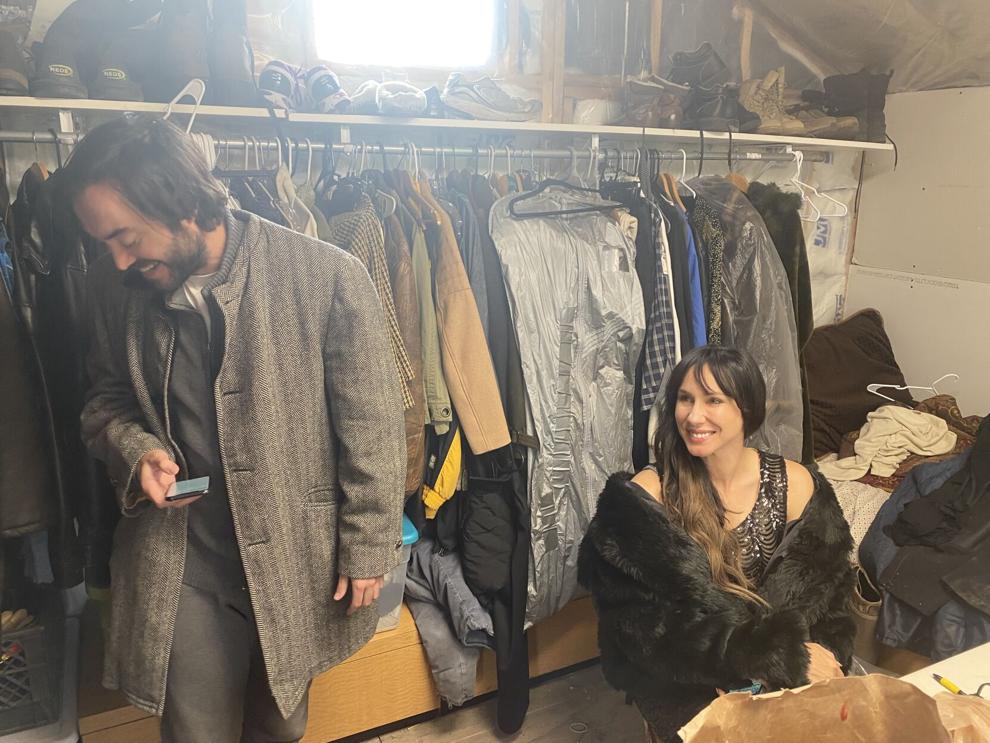 Rae plays Sadie, one of four female characters — not to be confused as witches — who live eternally, though stylistically stuck in whatever decade they thrived in, so long as they provide humans as nourishment for a pair of creatures who live in their basement.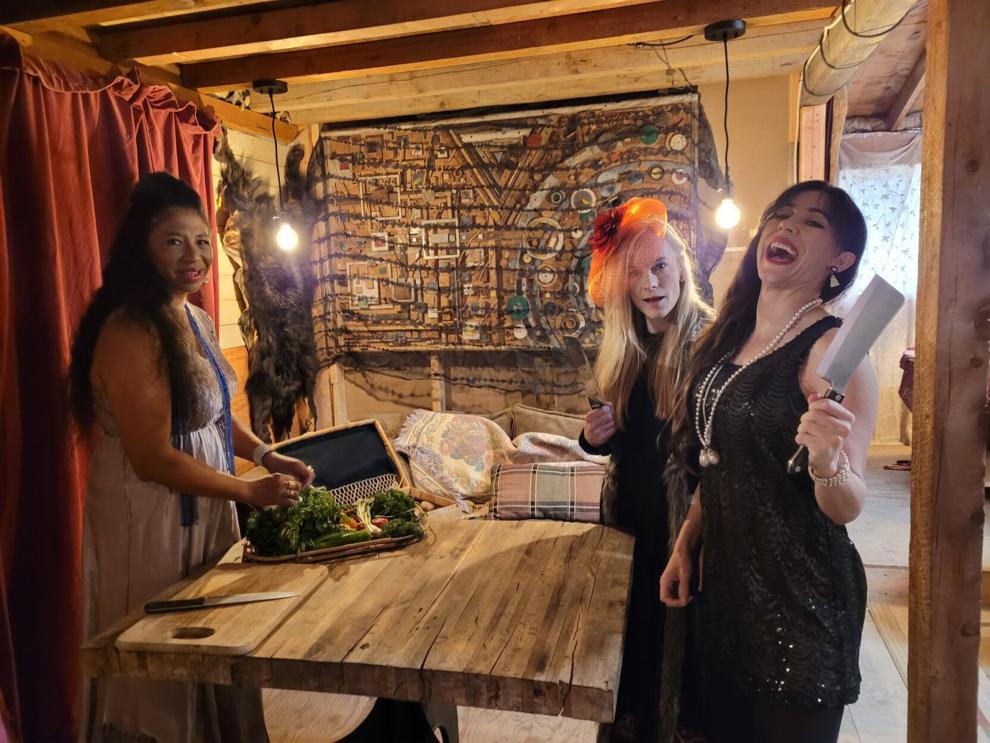 Through his connection with Rae, Hamilton was able to secure Finnish actress Nina Sallinen for the previous film 'Woods of Ashes' shot back in October. She returned to take on the role of another of the four 'witches', Isabella.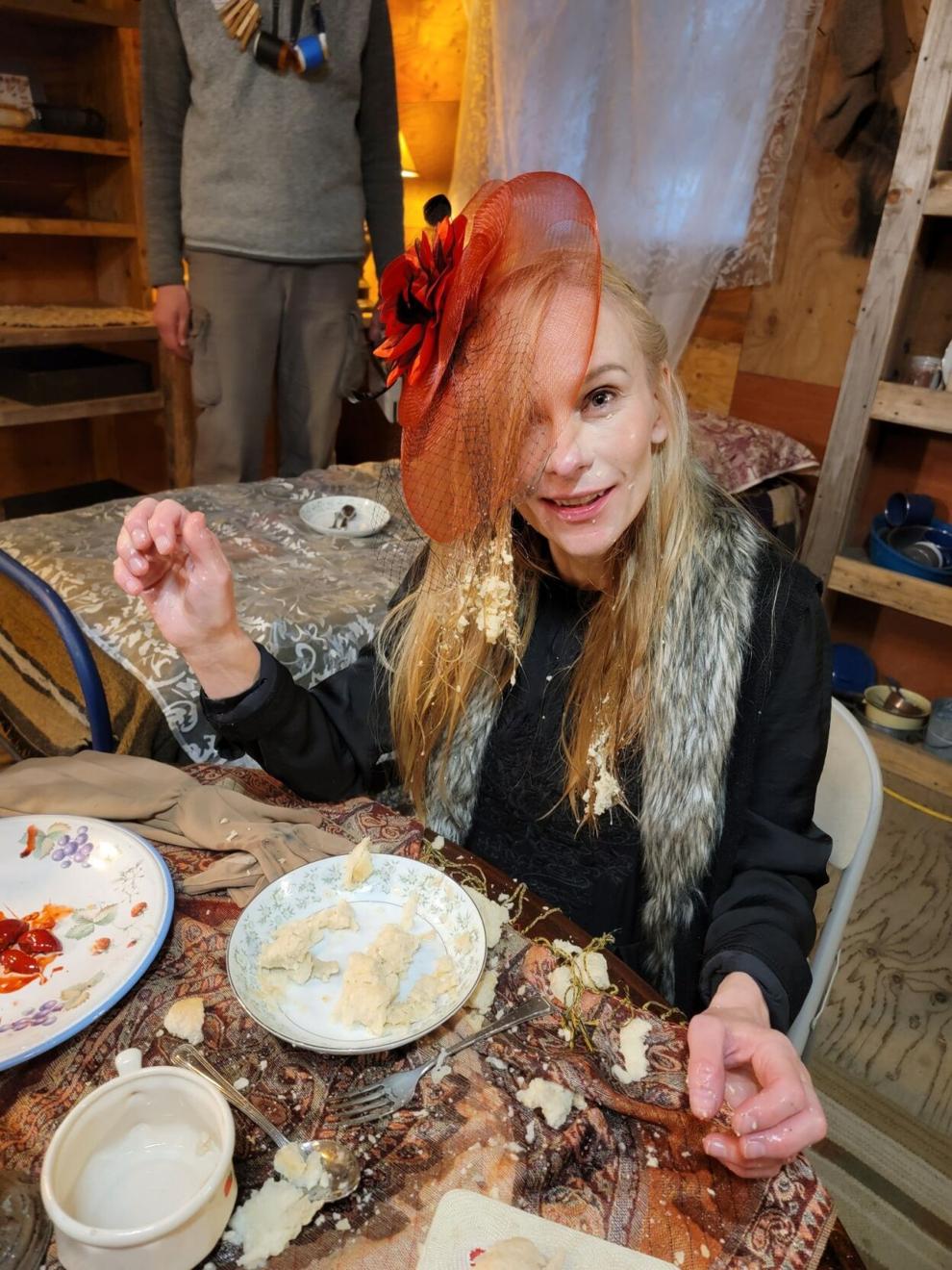 "She promotes me so she's kind of like my agent more than my agent," Sallinen laughed. "It's so nice and very clean and clear and natural here so compared to LA it's very different."
Of the 16 credited cast members on 'I Die, You Live' Eva Ceja probably comes with the most sparkling IMDB page with roles in shows like 'S.W.A.T.', 'Crazy Ex-Girlfriend' and 'Last Man Standing', and most recently a starring role alongside Vivica A. Fox in 'Aquarium of Death', which premiered in LA less than a week after shooting wrapped in Alaska. In this film, Ceja plays Claire, one of six RV travelers who think they're going out to the woods for some fun, but have no idea the terror that awaits.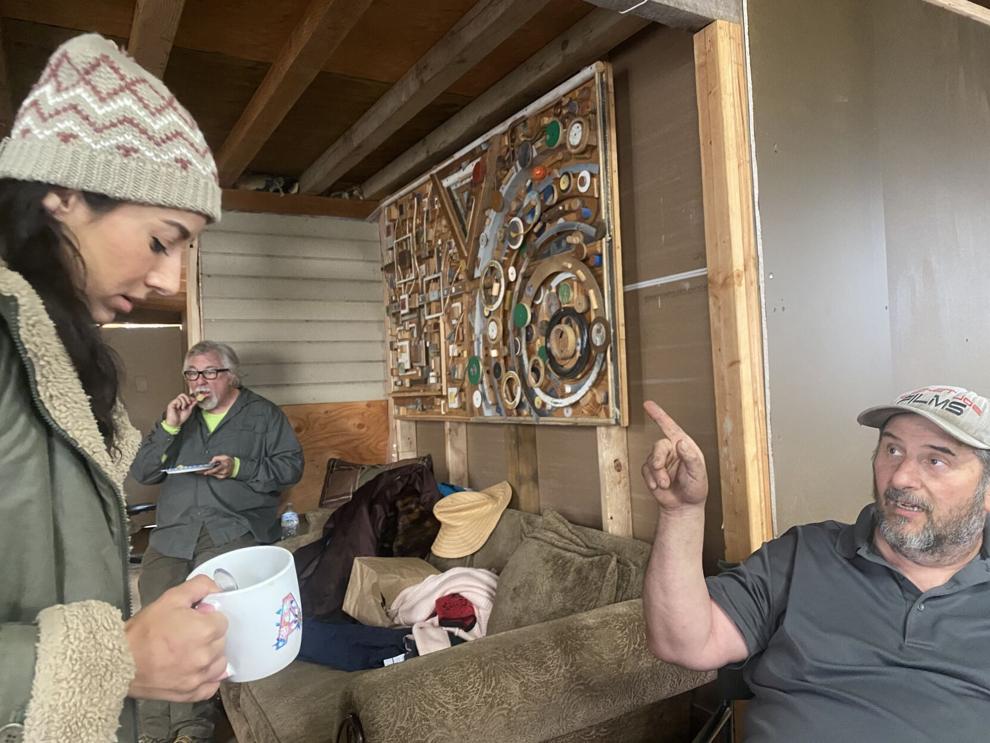 "Chris is a friend of mine and he asked me to audition for Claire. She's not normally the type of character I play but they really liked my take on her," Ceja said. "I would say it's kind of like a horror thriller with some comedy elements."
The Rocket Joe films have provided a chance for actors like Devin Reeve to not only show their acting chops in a feature length film, but to enhance their behind-the-camera bona fides as well. Reeve, who was in episodes of 'Buffy the Vampire Slayer' in his younger days, was also in 'Woods of Ash' and said he's more or less reprising his role from that film that he describes as 'an asshole.'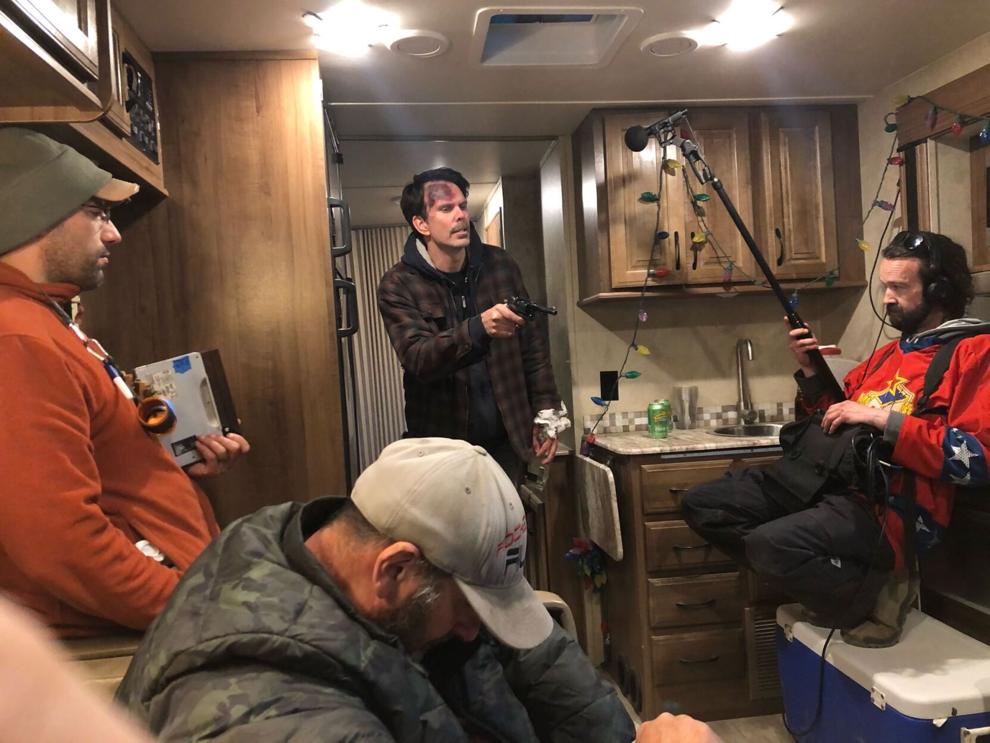 "Joe told me about this and I said, yeah man, let's do it," Reeve said. "This is amazing because when you're living in LA, it's a concrete jungle — everything is always around you, and traffic. It's nice to get away for more than a weekend for some clean air. The environment and the people are fantastic. I'm from the South and this reminds me a lot of southern hospitality… I always wanted to come work in Alaska. I do wish I had a few days off for sightseeing."
Since returning to acting about six years ago, Reeve has found his way onto some smaller films and is in the upcoming Netflix film 'Sweet Girl' and is currently filming the television series 'Halfway House'. While Reeve is staying busy with projects, he is most excited about an adaptation of an original graphic novel that's seen stops and starts over the last 16 years, but is now a possibility again now that the writer has retained rights to his script.
"We have a director and finally passage of a script so we'll start going to get talent next year," Reeve said. "This one is such a personal project that I've been connected to for so long. I've heard stories about stories that took 17 years to get made, but it just goes to show that you just never give up on what you want to do. It might not be the right time but just keep persevering."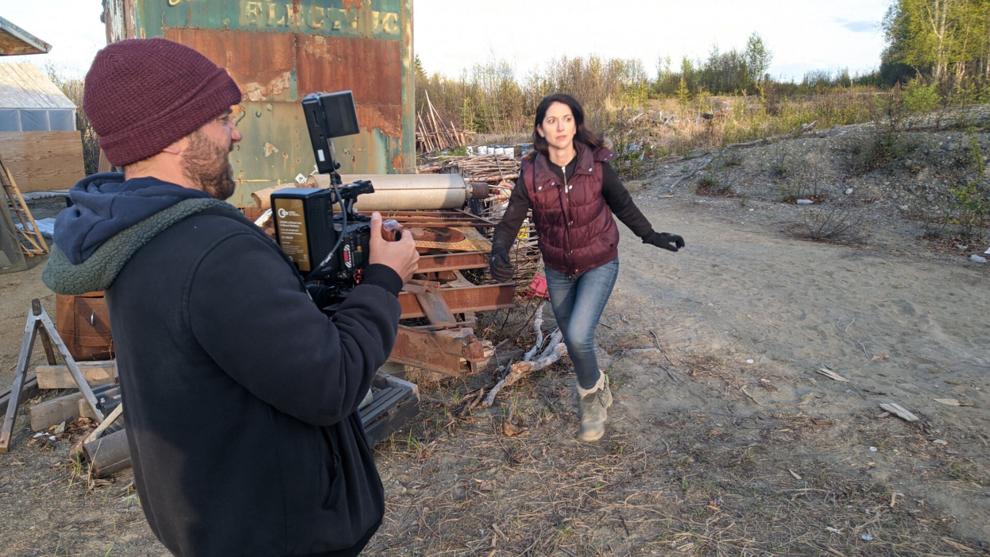 The film features several Alaska-based actors as well, including Anchorage theater star Danielle Rabinovitch in the role of Lisa, maybe the only consistently noble hero in the film, and longtime theater and film actor Vivian Melde as Enid, one of the four 'witches.'
Melde has also been in multiple films shot in Alaska, an opportunity that has waned considerably since the state stopped its film tax credit program in 2015.
"You see what's happening in other states and how that's able to draw the industry to the area. I want Alaska to go beyond Reality TV to the reality that's happening because Alaska Reality TV is not the real Alaska most of the time," Melde said. "The idea for me as an actress, living here and can still get work here is appealing. I don't necessarily want to move to LA to get roles. I'm hoping the exposure from this will help."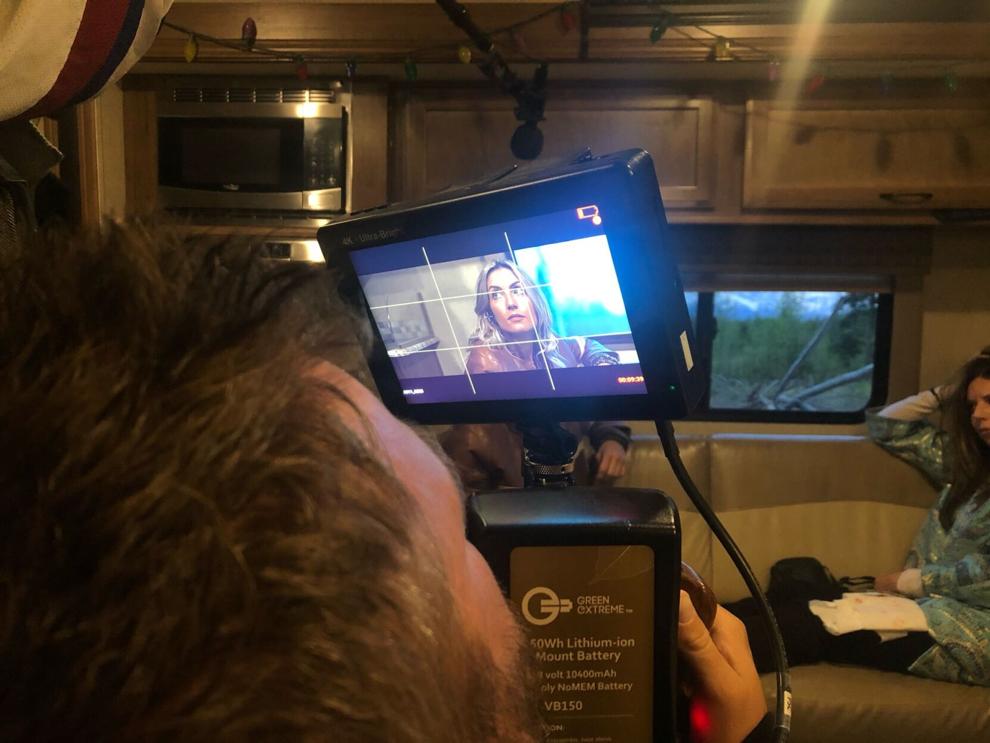 Hamilton contends that the film credits weren't all they were cracked up to be.
"We don't need tax credits. Tax credits certainly wouldn't help what I'm doing," he said. "It was a boondoggle for a certain group of people. They designed it as 'pass through', so that in order for them to get the tax credit they'd have to use a local business with their local business license to apply for the money and in return get a kickback on 15% of all the money spent. So production companies from Outside would simply inflate their budget; some local people would get 15% back from the State of Alaska and they wouldn't hire anyone here… When it came down to the essence of what really makes a film community it did nothing for infrastructure. They never had money set aside for locally written and produced films."
Hamilton, who benefits from an unnamed 'angel' investor, said that if he were to come in to grant money he'd convert Bell's property into a year-round Hollywood set.
"I would build a steel building of 10,000 square feet for interiors, a well, a septic system, bathrooms — a hotel on this property if they wanted to give me $500,000 instead of millions to these production companies who took the money with them back to LA and there's nothing here to show for it."
Maybe the best part about Rocket Joe's Universe is that no character necessarily ever dies; they may come back to this universe or a parallel one.
"We call it Joe's Cinematic Multiverse — or JCM," Levine said. "So that each film can be in the same time frame; they can connect the same characters coming back — or at least the same actors."
Co-producer Mark Maro describes Hamilton as a 'one-man band' he tries to support however he can.
"Joe is always writing in terms of a sequel, a prequel, a trilogy — it's like it's his own personal mythological multiverse," Maro said. "He has a very standard way of wanting to take the fractured, fragmented family and restore wholeness to characters who are damaged from trauma, and there's always an element of the supernatural, which is basically at work behind the scenes to either pull people apart or push people back together."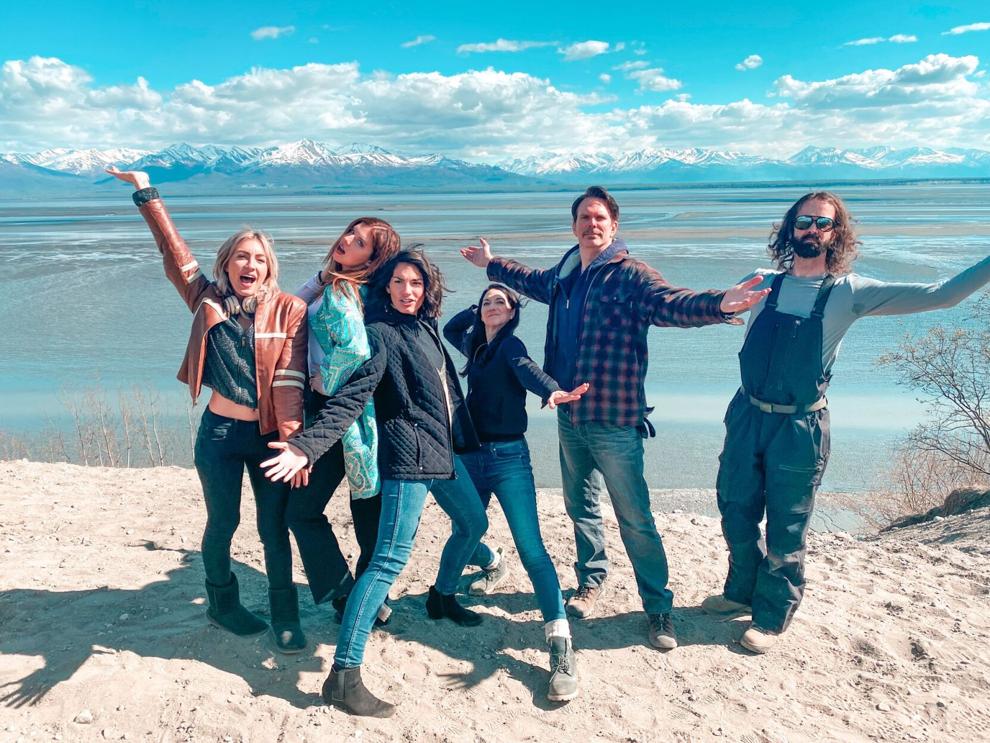 Hamilton said 'I Die, You Live' is set to come out around Christmas time and 'Woods of Ashes' will release in time for Halloween.
"Our strategy was to bring the first group up here, then have some from the first group, some from the second group and keep doing that until we have 100 LA actors," Hamilton said. "These people all know each other and they talk. What that will do is cause buzz in LA among the acting community and just keep doing more and more and by doing that, get more exposure."
'I Die, You Live' Cast & Crew
Joe Hamilton. Writer, Producer, Production Design, Director
Danielle Rabinovitch. Lisa
Degosh Reed. Monster. Udo
Justin Knodel. Director of Photography
Brian Rodrigo. Camp manager
Clint White. Art director