There has been, and always will be, a great distance between what people want and what they can reasonably have. As Alaskans, we are well aware that our vast distance from the rest of the continental United States means we wind up paying the shipping on just about everything.  From groceries and produce, to name brand fashions, and appliances, it all winds up being a tad more expensive than down in the Lower 48.  
But when it comes to entertainment promoters and the acts they bring here, people seem to forget about that distance and all that comes with it. This is an industry built on contracts and often times artists are contractually obligated to work through specific pathways.  
So when Showdown brings up a Grammy-winning artist Lupe Fiasco, and people wonder aloud on social media and with their mouths why someone like Travis Scott isn't the headliner, they need to realize that, for one, Travis Scott wants an upward of around $100,000 per show. And even if a promoter did want to take that gamble, Anchorage doesn't really have a venue that could house enough people in order to drive ticket prices any lower than $250. 
These are some of the aspects to this industry that wind up lost on most of us. I sat down with Ray Flores of Showdown Productions to get his take on the process.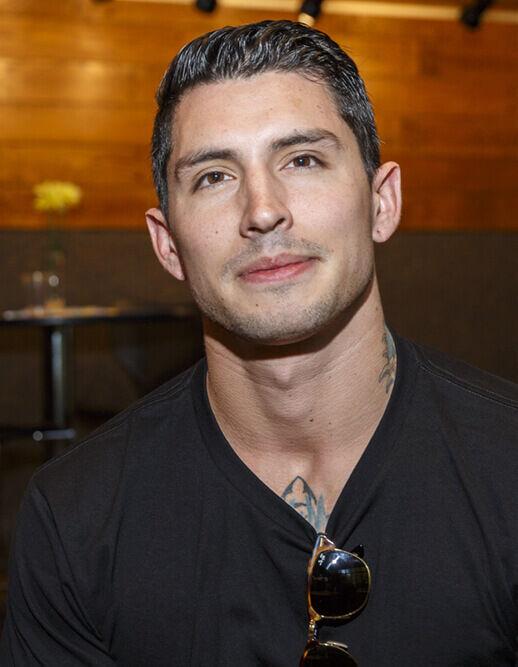 "In terms of picking artists or a headliner, we don't always do the picking," Flores said. "Many artists' teams will reach out to us due to our history of shows, hospitality, and level of professionalism. I've made it a huge goal to visit other cities…catch major shows or large festivals there… while meeting or reaching out to different managers and agents. We've established a really good reputation, and a great relationship over the past 6 to 8 years. From there, a lot of ideas are bounced around between Hellen (Payares, the other half of Showdown Productions) and I. We feel it out, work the math, any and all logistics, then try to create a theme or story to go along with the show's production.  This, to us, makes everyone of our shows a uniquely curated experience. No two shows are ever alike… I hope the attendees feel that they just witnessed something special. As for the steps on how we go about doing it? That, in itself, is a book, and a whole other monster."
It's important to remember that though many of Showdown Productions' shows happen at Williwaw Social, both are completely separate entities.  
Promoters book local artists to open the events, and offer to 'chip out' performers on their ticket sales.  This transaction isn't as routine or as common as one might think. From the point of view of the performer, the promoter is using their talent and hard-earned notoriety as their entire basis for marketing. But for promoters, it's often an uphill battle just trying to break even on an event.
Flores said Showdown runs a different playbook.
"We try to aim for acts that consider themselves professional," he said. "Whether it's helping them with merchandise, sales, or helping them perform on a bigger stage for better recognition. When I was playing shows, I looked at all my bands as more of a business…I never expected to get paid for any shows…I knew our best bet was to make and sell merchandise. This later led into a certain career path." That career path is the well-known Shirts Up Serigraphics, which has been printing shirts, hats and virtually every form of swag known to man since 2006.
"Unfortunately," Ray notes, "not all artists and musicians have the platform to sell, distribute, and finance merchandise — that's one side I do try to help them with. The last thing we would ever want to do is charge artists to play with us, or for us. Budget permitting; we aim to pay everyone that plays, performs, works, or even volunteers for our events.  Sometimes it's in money, sometimes in T-shirts, sometimes it's pizza and beer."
With the advent of streaming services changing the face of the music industry, musicians have come to depend on earning the core of their profit from the road.  Where album sales were once a viable sources of income, people having the ability to download your music at a lesser cost has forced hands to reach elsewhere.  Bands are now beginning to approach their branding in a same manner not unlike a Nike or Reebok: Your art becomes a movement; that movement builds a fan base; those fans become your client base, and from there it's all about product placement.  
"One aspect I've always told any of our vendors at our larger events — and the same goes for artists is — we're not gonna charge you for your booth," Flores said. "Instead, take that money and put it into yourself, your product, your business, so that it is that much better and more professional. This just helps our events look and feel even better in atmosphere, aesthetics, and overall vibe. The past decade plus, Shirts Up has taught me all about looking out…trying to help lift up small businesses. Artists and musicians deserve the same.".
Between cancellations, a once-a-century pandemic, a municipality that fines people for attempting to advertise off-site events (Flores says he is currently trying to fight a $600 per day fine for the Dillon Francis/Lupe Fiasco promotional poster that hung outside of Shirts Up), not to mention the inescapable public bashing from a community starved for entertainment, putting on events in Alaska is no easy feat.
"I'll be honest, there's not much in the business that can be lucrative," Flores said. "We put everything into the production and the experience…to me, that is the most important part. It helps bring new people out, it starts a conversation, and creates a lasting memory." 
Flores said that instilling lasting memories can sometimes be a better reward than making money on an event.
"We can lose a ton of money on a show, but there's that one moment where everyone is happy, dancing, the whole place is bumping so hard; everyone is sweaty, the room is filled with a haze, and it's like the whole show follows the same heartbeat," Flores said. "That's what brings me back, and what makes me continue to put hundreds of hours into the shows."
With Dillon Francis performing this Saturday and Lupe Fiasco and Grieves (Rhymesayers Entertainment) performing in one weekend block in the street space between Williwaw and Flattop, Flores is hoping fans will develop new, lasting memories this weekend.
"We're fans.," Flores said. "(Hellen and I) go to a lot of shows.  We love concerts, high quality concerts, and just because it's Alaska doesn't mean the show should be sub-standard. I think our population's culture works hard and deserves to see something just as crazy as a giant warehouse party in LA, or a massive club in the UK."
"Hellen has not only been in our music scene longer than most," he continues, " but has also innovated, and help nurture it. So many great local acts and bands have gotten to play, or were started in a venue or show that Hellen had run or been a part of. It's amazing.".  
They keep their ear to the ground, inducting local artists to help introduce them to local performers that fit the bill. With acts like Saint Deon, Ag Two-Tone, and Brother Buffalo on the local end, the representation becomes hard to debate. Feel as though you haven't been given your shot?  Do the work, and see what happens.
When it comes to bringing up quality entertainment, there are those who stay up in the Last Frontier fighting the good fight, working tirelessly to bring Alaska to the same playing field as any other major U.S. city.