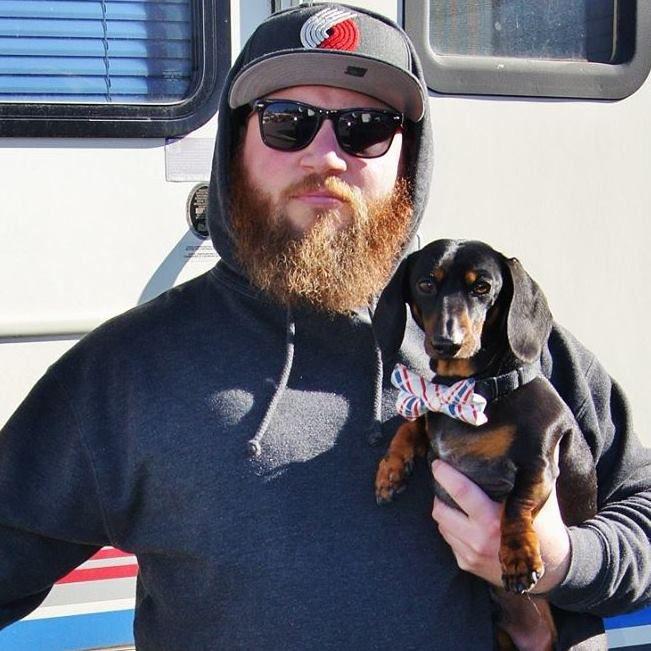 This weekend, Norah Jones will take the stage for three sold-out shows at Beartooth Theatre Pub.
Of course, you're probably not going.
Not because of Salmonfest, and not because you weren't interested in standing for two long hours of jazz piano slow jams, but because, you suddenly could no longer afford tickets for 800% face value on the resale market.
I don't mean to get all conspiracy theory on you, but there's a non-zero possibility that this Norah Jones ticket bullshit was orchestrated from the beginning.
I'm not saying the venue had anything to do with this.
This is bigger. This goes all the way to the top.
I'm going to do my best to thread the yarn around these pins on my wall, so keep up.
On Friday, Feb. 1, tickets for Jones' original Friday, Aug. 2 show go on sale at 10 a.m. Shortly after, promoter CT Touring announces on Facebook that the show had sold out within 2 minutes. Minutes later, a second show is added for Saturday, Aug. 3 and again sells out just as quickly.
By the account of one snubbed ticket-seeker's screenshot, 2,200 tickets had sold in under 23 minutes. But even before that, a screenshot posted at 10:07 — merely five minutes after officially selling out the first night — showed re-sellers offering tickets for as much as $800 each.
Bots! Or was it the bottom-feeding leeches of the live music industry — the scalpers?
Nobody seemed to be sure.
The purchase platform for this event was TicketFly, one that in recent years had made much ado about being bot-proof after Congress passed the Better Online Ticket Sales (BOTS) Act in 2016.
And to his credit, Moose's Tooth General Manager and music booker Dan Fiacco reportedly requested an audit from Ticketfly, which he explained to the angry mob on Facebook:
"...94% of all tickets sold to the first two shows were from Alaskan zip codes…Of the few tickets for sale on 3rd party sites, they are being sold by Alaskan scalpers, not bots. Ticketfly's software does not allow bot purchasing. They also scrubbed all tickets purchased and did not find any multiple orders or anything out of the ordinary. What was difficult to contend with was the 8 ticket limit. It should have been lower. We learned from that and are reducing the number to 4 for the 3rd night."
Fiacco admitted to an unintended and exploitable vulnerability. Technically, anybody could have seen the opportunity and pounced on it. And while it is impossible to determine how many blocks of tickets were purchased for friends and family vs. how many were purchased en masse by unscrupulous and pathetic parasites, it is worth noting that this is a Live Nation event.
The above-mentioned CT Touring, responsible for the Norah Jones shows, was bought by Live Nation in 2017 to manage much of the Pacific Northwest region. So why is this notable?
Because Live Nation owns Ticketmaster.
Last September, a joint investigation by the CBC and Toronto Star blew the cover on a scalping racket reportedly run by Ticketmaster itself.
In July 2018, they sent two undercover journalists to Ticket Summit 2018, a live entertainment ticketing convention in Las Vegas. The reporters armed themselves with hidden cameras and posed as resellers, aka scalpers. There, they mingled with Ticketmaster reps:
"Company representatives told them Ticketmaster's resale division turns a blind eye to scalpers who use ticket-buying bots and fake identities to snatch up tickets and then resell them on the site for inflated prices. Those pricey resale tickets include extra fees for Ticketmaster, according to the report"
The scheme goes like this: A scalper buys an 8-block of tickets, across multiple accounts, paying the notoriously oxymoronic 'convenience fee' for each ticket. When the tickets are resold for a premium on a Ticketmaster resale platform, the company again reaps the convenience fee.
So what about other resale platforms not owned by Ticketmaster/Live Nation?
Less than two weeks ago, a Billboard report revealed a strategy by Live Nation to secretly bypass placing certain tickets for sale on the primary market and instead, place them directly on resale sites like StubHub and others "without giving fans a chance to buy them through normal channels at face value." In other words, setting up the conditions where tickets may appear to have immediately sold out, only to appear on resale sites shortly afterward.
I know I said I wouldn't dive into conspiracies, but this isn't a theory; it's a well-documented, calculated strategy by Live Nation, et al, to squeeze every last penny out of hard-working music lovers, all for the simple privilege of a live concert experience. This is not extra money for Norah Jones; this is part of a reported $10.5 billion annually in resale, Ticketmaster's fastest growing department since 2016.
Was it Bear Tooth's responsibility to know this before they got into bed with a Live Nation company? Debatable, but I won't hold it against them. They already made late-game adjustments in this situation, and they say they'll use this as a learning experience. If Live Nation brings another act to Alaska again, better the devil you know.
For more information on Live Nation's scalpy bullshit, make sure you visit the URL that I was more than happy to pay for: FuckTicketmaster.com