I've had a love affair with SubZero Microlounge when it first opened back in July of 2002. The original concept was super cool – frozen cool in fact.
Back in the day, one of Humpy's principals, Billy Opinsky, decided he wanted to bolt on a upscale martini/Belgian ale bar on the southeast corner of the building that encompassed Humpy's, but was formerly Lucero's, an Italian restaurant on F Street. Back then, the northeast corner of the building was Stephan Fine Arts. The entire complex was the Municipal Print Shop prior to all of that.
Humpy's is my Cheers. I'm proud that my dollar - the first one spent at Humpy's when it founded in 1994 - hangs on the wall in the office of the building which is now all within the Humpy's empire. Flattop Pizza and Pool now occupies the former Stephan Fine Arts space, although it's always been SubZero that's captured my attention.
The original SubZero prominently featured three distinct things. Most obvious was the custom-made windows that were double-paned, filled with a blue liquid - I'll call it "Microsoft blue" - and had endless streams of bubbles winding from the bottom to the top of each of the massive, almost floor-to-ceiling window panes.
I remember sitting in SubZero, drinking the bar's top-notch Belgian ale selections at one of the round tops and watching unsuspecting street folks stop in their tracks and peer inside through the bubbles. The windows were a big draw.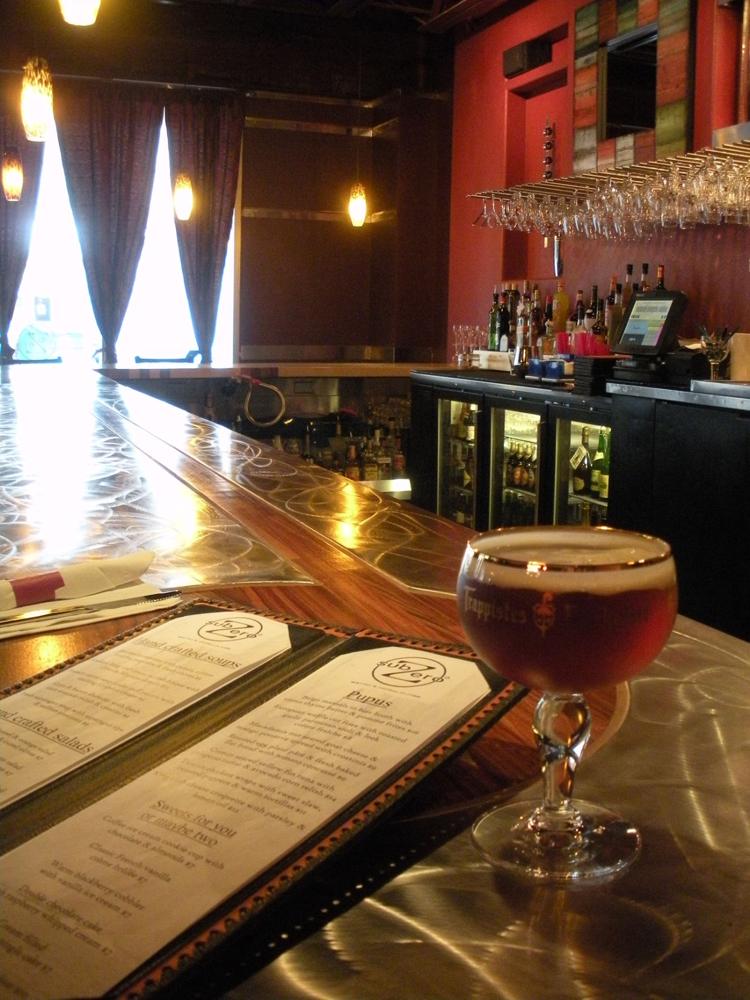 The second prominent feature was what I describe as a river of ice. Cut into the top of a brushed stainless steel bar was a trench that was filled with solid, frozen ice and lit from below. With the blue windows muting the ambient light and the glow of the frozen river, the original SubZero had quite the mesmerizing, muted, relaxing effect.
When I asked beverage manager Whey Bowerson what he thought my third distinct feature is, I got a quick reply. "That would have to be Piss Boy," he says.
The most endearing SubZero feature to me is Mannekin Pis, the replica of the famous 1618 Hieronymus Duquesnoy the Elder small bronze sculpture depicting a naked little boy peeing into a fountain basin in Brussels. This little fixture is a landmark in Belgium and the name literally translates to "little pisser." It was affectionately named Piss Boy early on and has been SubZero's longest, permanent resident.
It stood at the beginning of the river of ice into a small basin there where mist floated up and drifted out across the bar. "Oh, we had to have Piss Boy," explained local contractor Dillon Thomas who designed the bar. "He's our symbol for Belgian beer, which is what this bar is all about," he said in an interview in 2002.
I alternated between the more raucous Humpy's next door and SubZero through a lot of my beer formative years, and was disappointed in May of 2016 to learn that it was replaced by something called Bootleggers 8 Star Saloon a couple of years ago. "What the fuck," I thought. I never visited the place.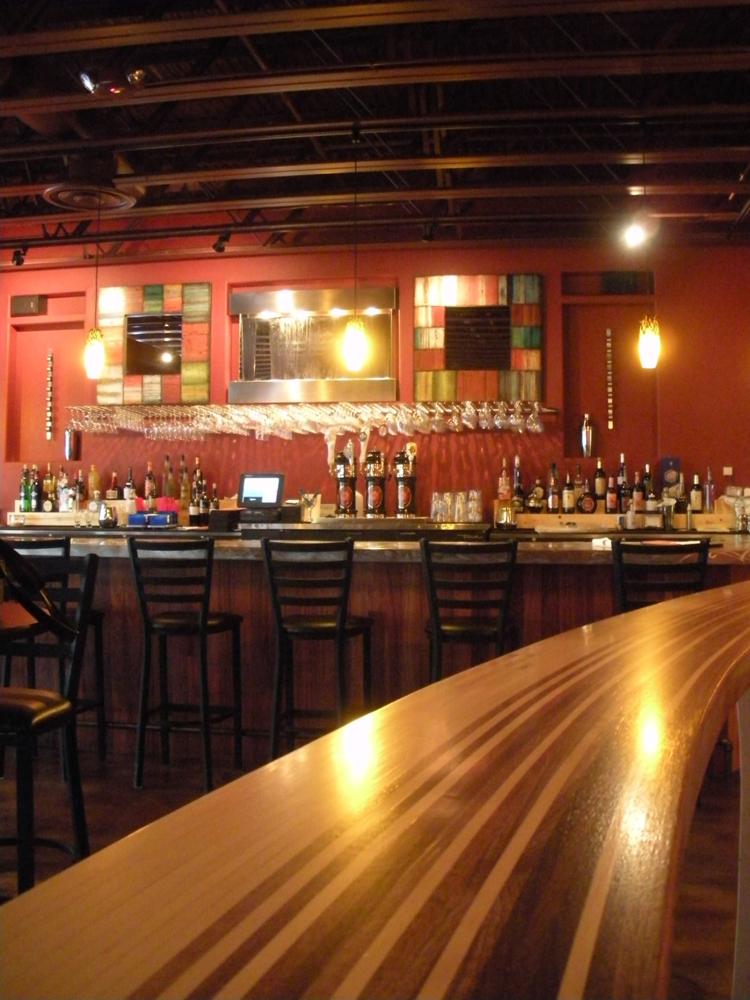 As unannounced as its closure, SubZero opened up again recently. I don't know how this escaped my foamy beer radar, but I was jazzed when Bowerson called me to participate in doing a cellar raider into Opinsky's formidable private stash of vintage beers to support a silent auction of high end, rare beers as part of a November 29 beer dinner.
"I wasn't there when SubZero went away," admits Bowerson, "but I sure have heard a lot about it, and it was a mix of customer demand and our own staff's love for SubZero that brought it back," he says.
"It wasn't entirely customer demand. It was in house as well and we all missed it. People always wondered what happened to it, and we had no real explanation for that. It's been on our minds for a long time and we put a lot of thought into re-opening it and wanted it to be even better," says Bowerson.
Although always the bastard child of the more internationally known Humpy's Great Alaskan Alehouse, in 2009, SubZero got a major facelift. The liquid filled windows went away. The river of ice disappeared. The bar was moved from the west wall of the facility to the south wall, opening up a large casual space where the bar used to be. Piss Boy found a new resting place above the east end of the modernized, expanded bar. I continued to patronize the place with the same unerring love and quickly adjusted to the modernized, even more upscale environment. This is the theme that will continue as part of SubZero's re-emergence.
I'm working on bringing all of the Belgian beers back," says Bowerson. "We've got an incredible vintage collection in storage and need to bring them out and feature them." He says.
Indeed, the beers that will come from the cellar will be some of the rarest on earth, most of which aren't brewed any more. Beer drinkers at Humpy's dabble in Belgian ales, but SubZero was originally conceived to really feature them. The more upscale setting also allowed the specialty ales to be served in the glassware that better features them and is more true to style. The standard Libby #5 pint glass doesn't do Belgian ale the justice it deserves.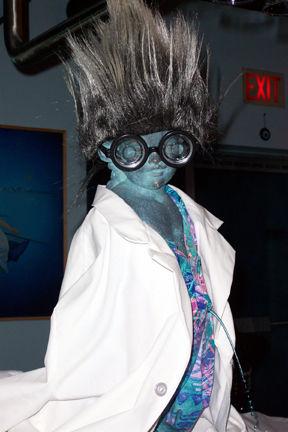 "The biggest thing I wanted to create is a beverage menu, atmosphere and entertainment that excites people," says Bowerson. "Every first Friday of the month, we'll feature a local artist; a photographer, painter, sculptor or whatever, and we'll work with that artist to bring in live music the artist feels best fits his or her work. This will become a great example of local Anchorage art from graffiti artists to aspiring UAA students. We're bringing back our house DJs that were original to SubZero. We'll have regular weekly events, not just on Fridays."
Another prominent fixture that recently returned to the Humpy's/SubZero mix is master chef Tim Farley. Farley's best known in the beer community for creating incredible beer dinners on both side of the house, but his real talent is turned loose on the SubZero side where a more upscale Tapas and full dinner menu compliments the pub grub people are familiar with at Humpy's.
"He's created a whole new menu and he's way more focused on SubZero," says Bowerson. Look for New York prime steaks, bistro burgers and smaller dishes. "You can come in for a quick bite or sit there and have a full dining experience," Bowerson says of the change.
If you haven't re-discovered SubZero, the best way to check out the new digs is to grab a spot at the November 29, 6 pm to 10 pm beer dinner with a "Winter Warmers from Around the World" theme.
The $75 per person will feature seven beers with five of Farley's incredible dishes that will all be paired with – and in most of the courses prepared with – the beers they compliment. Participate in the silent raffle of 12 vintage beers throughout the evening. Get your tickets at winterwarmers.brownpapertickets.com.
"Indulge, enjoy and respect the finest Belgian ales, wines, high end martinis and famous vintage scotch and whiskey," says Bowerson of the new digs. I'm back in. I'll see you on the 29th.