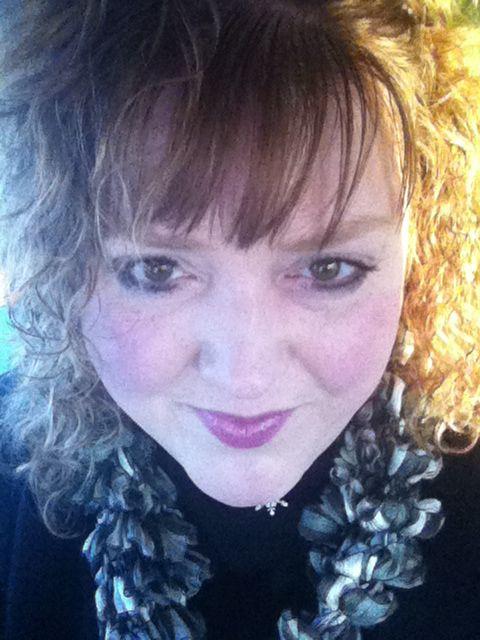 Alaska lost yet another physical connection to its statehood with the New Year's Eve day death of Lee Brookins Jordan.
He was 88.
Jordan was leaving a family event when he died unexpectedly.
In 1959, he worked in the print shop of the Anchorage Times. It was Jordan that set the words, "WE'RE IN," as the paper's headline announcing the federal approval of statehood.
Jordan frequently wore a tee shirt with that front page printed on it to baseball games at Lee Jordan Field in Chugiak when he wasn't sporting a Chugiak-Eagle River Chinooks baseball shirt.
Baseball was Jordan's second passion in life.
His wife, Barbara, whom he continually referenced as his "bride" during the couple's six decades of marriage, was his first passion.
He met her during his tenure at the Anchorage Times. She worked at Lu's Café. Lee, a bachelor, came in each evening to order chicken fried steak. A side of peas was also on the plate. Lee didn't like peas and thus they stayed on the plate. But he liked Barbara and one night he asked her on a date. Thus began her legacy of taking care of Lee Jordan. She answered him with a challenge.
"Not until you eat your peas," was her reply to the invite.
Lee ate the peas and thus began their courtship.
They married soon after and Jordan opened his own print shop, Arctic Printing, in 1958 in Anchorage.
In 1962, Lee and Barbara moved to Chugiak and thus began yet another of Jordan's love affairs. This time it was with the Chugiak-Eagle River area – a place he affectionately and regularly called, "the center of the universe."
It was perhaps a hopeful moniker as in 1962 Chugiak was little more than a school and post office with homesteaders spread across the area. Eagle River wasn't much more.
But Jordan saw opportunity to help create a community.
He was one year in to an eight-year stint as the supervisor of the civil service print shop on Fort Richardson and he realized that his new hometown lacked many of the amenities that Anchorage had.
He was a driving force in establishing Little League baseball. Chugiak-Eagle River kids – his included – were participating in Anchorage-based leagues. The drive on bumpy, poorly maintained roads at the time was a huge hassle. The first year of Knik Little League – which today has 41 teams with more than 500 participants – featured four teams. Jordan helped found teams for the Babe Ruth League and the American Legion in the local area.
Jordan also was a major player in bringing an Alaska Baseball League team to the Chugiak-Eagle River area.
He was consistently humble about his effort – he regularly told me that "he might have had a little something to do with that."
But if you ask Bill Stoltze, former longtime state representative, you'll hear a different story.
"That was all Lee," Stoltze said a few years ago when the professional-league quality field at Loretta French Park was renamed, "Lee Jordan Field."
Perhaps Jordan's greatest contribution to the Chugiak-Eagle River was the newspaper he founded in 1971. He saw a need for printing services, yes, but also for a media outlet that represented the uniqueness of the area where residents bristled at the reality that their hometown was included in the Municipality of Anchorage despite a local sentiment indicating the land between the two rivers – the Eagle River and the Knik River – really was its own community.
Thus 'The Star' – sometimes called the Alaska Star and sometimes called the Chugiak-Eagle River Star – was born. It was a driving force in the area's economic development as well as giving the area's inhabitants a heaping dose of the local information they wanted but couldn't get elsewhere. The Star became an informal meeting place where citizens and politicians inadvertently met for discussion – some friendly; some heated but ever focused on how to improve life in the local area.
Jordan's column, 'Starlight Memories', which highlighted the colloquial backstory of events and people formed the backbone of one of his books produced after he retired from newspapering in 2000 when he sold his beloved newspaper and the building it was housed in to Morris Communications, Inc.
During his tenure as the Star's publisher, Jordan also became the area's first and only mayor in 1974 when the Rural 30 movement sought to secede from the municipality. Jordan was mayor for four months before the court system ruled the secession and resulting separate borough was not legal.
That didn't stop Jordan from engaging in public service. He served as chairman of the Greater Anchorage Area Borough Board of Examiners and Appeals from 1972 to 1974. He was a member of the Chugiak-Eagle River Chamber of Commerce since 1972 having served as its president four times. He founded and was president of the Eagle River Kiwanis International Chapter and served on the board of the Matanuska Electric Association, the Chugiak-Eagle River Senior Center, the Alaska Veterans Memorial Museum and the Alaska Newspaper Editors and Publishers Association.
He gave innumerable hours and countless contributions to the Chugiak-Eagle River Historical Society. Jordan was considered the leading authority on the history of the local area.
He was the guy I called when the backstory was needed and when advice was imperative in how to approach the stories told in the 17 years I worked as a permanent freelancer for the Star.
It began in 1999 when my husband retired from the U.S. Coast Guard and our family moved to Chugiak. I met one of Jordan's employees at church and she arranged an interview. My now 21-year-old son was just a little tyke and I didn't know anyone to care for him. I was told to bring him along. So I did. As Mr. Jordan interviewed me in his office at the newspaper, my son ran up and down the hallway. The pitter-patter of his little feet made Jordan smile a bit. I was a nervous wreck, but Jordan told me not to worry about it and gave me an assignment and a deadline.
Both were completed and met.
More importantly, I was blessed to get almost two years of rubbing shoulder with Mr. Jordan and quickly became part of the local area's fan club.
My son – who is autistic – accompanied me regularly to the newspaper and Mr. Jordan's acceptance of "kid-in-tow" set the stage for me to work from home covering the community while being available for a special needs child.
That story is just a small part of Jordan's incredible life, but it is a telling story as it represented the generosity he had toward his local community and also the expectation that things were done right. He never cut me any slack, but he also always provided encouragement and guidance.
His retirement from newspapering was hardly a rocking chair on the porch situation.
He produced several books in his retirement: "Starlight Memories," "Reflections of a Reluctant Alaskan," and "STAMPEDED! Saints, Successes, Suckers & Scoundrels of the Yukon Gold Rush," as well as an update for Marjorie Cochran's book, "Between Two Rivers."
His second book, "Reflections" detailed his own experiences on the Last Frontier beginning with his arrival in Whittier in Jan. 1949 after joining the U.S. Army telling his recruiter he wanted to be stationed "any place that is warm."
Oops. Guess not. His first night in Whittier was spent in an unheated canvas tent.
Ever an optimist, Jordan volunteered to serve in the Alaska Communications System at the onset of the Korean War. He didn't bother to mention his inability to type, but on-the-job training turned him in to an expert typist and helped forge his love of putting words into sentences.
Jordan's life was not free of challenge: He went through the 1964 Good Friday Earthquake, a Star reporter was murdered in the newspaper's parking lot, and Jordan had a leg amputated in his later years, along with the challenges of raising young children on a shoestring budget.
Finding the work around while keeping humor onboard hallmarked Jordan's life. His "WE'RE IN" tie to statehood came about when he couldn't find the right sized piece of "apostrophe" type so he used a saw to carve one out of a "comma."
"It worked," he once told me.
A celebration of life service open to the public is scheduled on Sat., Jan. 19 at 6 p.m. at Bartlett High School. In lieu of flowers, Jordan's family requests donations to Chugiak-Eagle River Chinooks or the Knik Little League.
Reach Amy Armstrong via email at: authoramyarmstrong@gmail.com.