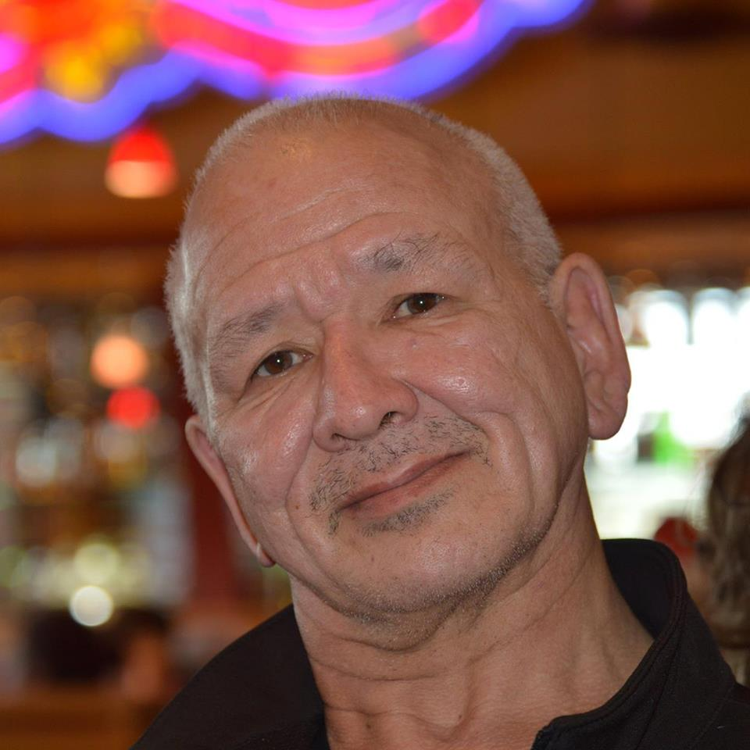 For many Alaskan Natives, transitioning into Anchorage is difficult because they are like birds on a limb in their subsistence environment, but in Anchorage they fly into a glass wall, whether a result of discrimination, poor job skills, no education, broken job history, or barrier crimes.
Maybe they are just too traumatized from sexual abuse, or overcrowding, or whatever the case, but somehow they just give up hope. When you see the panhandlers, most likely they are Native, and Natives usually hang out with Natives becoming street family. There's few places to go other than Bean's Cafe during the day, or the Brother Francis Shelter (BFS) at night, or the Anchorage Gospel Rescue Mission — just where do they go and what do they do? After all, I sure did not want to hang out with other broken, traumatized people because I know my reputation precedes me and I am known by the company I keep.
When you end up at BFS and Bean's, you know you've hit bottom. There is a lunch and shower available at the Downtown Soup Kitchen, which also has a women's shelter, and kitchen prep training. There is also the Anchorage Mental Health Web on 13th and Gambell, which offers a kitchen for cooking, computers for job search, a woman's group, peer to peer, housing services, and is practically the only place open on holidays for the homeless. I know, I spent a Thanksgiving there by myself when I was homeless and I was grateful for it that cold snowy day.
I never flew a panhandling sign; I took a shower twice a week at the Downtown Soup Kitchen, was always presentable, because it mattered to me that people find me approachable, so much so that you would never know I was homeless.
This fall season is upon us, and being wet and cold already, I cannot help but reflect the cold damp mornings woken up at the slightest sound of someone outside my tent, in fear for my life. Or, if my gear was still there, because the vulnerable even have predators of other homeless people stealing their sleeping bags or what others would find useful in their camp. The shame and demonetization given upon the broken Native asking for help, but so lost and overwhelmed in an unnatural world not theirs. You find help for the youth at Covenant House, thank Creator, and you find lots of help for the homeless women and children, but you do not find much for the elderly, or the Native male, as if they are written off. People think they want to be homeless by choice, but I beg to differ.
Did I want to be homeless? No, did I try to help myself? Yes.
I am not a flunky, and my demons do not play well with others. I get triggered so bad that the disability psychiatrist said I am better alone, and I am just the tip of the iceberg. There are hundreds of thousands Native men like me nationwide.
I applied for services from an entity and took an aptitude and interest test, where surprisingly, my top scores were administration (too old at this point, as you need an education), clergy (too triggered by organized religion), counseling (barrier crimes prevents this until January from drunk fighting), and creative writing.
At the library I felt safe, because I sat alone checking out a laptop. This is when I started writing poetry 18 months ago, and showed it to the librarians. George Felder is such a stand up man of color with such a big heart who is very humble, classy, intelligent, and commands quiet respect. I first approached him asking for his opinion. I cannot express the love this man has for me and others, as he is a gentle kind giant, and I affectionately call him, "Uncle George." He is a man of many hats, but another blessing and opinion I initially sought out was from Sarah Preskitt. Reason being, I knew both of these people would read my poetry and encourage me. Then I approached a Mary Jo Torgeson, who I discovered was the Loussac Library Director. I treat everyone the same, no one impresses me, and I hate everyone, but Mary Jo realized from my writing that I was passionate about helping the homeless Natives. How could she not notice them, as the Loussac is just about the only safe haven they are not demonized by property owners or police chasing them further into the woods.
A year ago, I was offered a room for hosting a traditional men's talking circle from Mary Jo, in which I was introduced to Rebecca Barker, who was to become Loussac Library Community Resource Coordinator with Health and Human Services. She is such an empathetic, compassionate, gifted, patient, intelligent woman, that she is the right person at the right time and the right place. I asked her how she managed to become involved with the Loussac Library and in her own humble words, "Well, it started with being the program designer, trying to take a vision the library and Health leadership had and make it real, then being a safe place for patrons to come talk about their issues and also always researching resources and learning whom to call for what. And working with the many hard working staff at other local agencies, learning what they're doing and how they work to be able to give good information about their services. There's also navigating the Coordinated Entry assessment process to hopefully bring clients experiencing homelessness together with service providers, and also participating in staff and library goals to improve services to all patrons. I also get to have the company of two MSW students, so trying to give them an honest look at the challenges of building a program while letting them explore new ideas of their own. In a lot of ways I do exactly what libraries have always done, which is to try to work with whoever walks through the door and provide them a little more information or connection than they had yesterday." Don't let this fool you though, as a Community Resource Coordinator, she helps people with their SNAP (food stamp) applications, teen resources, recovery resources, public health applications, job lab/resumes, employment job lab, shelter and housing resources, wellness, and I am sure I am missing something really important. She is one of those "angels on earth," with her office hours 12 noon to closing, Monday through Friday, on the 2nd floor next to the security guards office. If you happen to miss her, she has information and business cards outside her office so you can make an appointment.
Anchorage is blessed to have such an interest in our local library, the library offersmanyamenities; such as a good computer area to sign on for several hours, a good DVD check out area, a good children's area with closed doors sokids being kids don't disturb quieter library users, many different cultural activities, many social gatherings for diverse groups, a good cafe run by a very loving owner, restructuring for an accessible Alaska section, the library staff second to none, security guards to keep us safe, meeting rooms, the Anchorage Assembly, and a meeting called the HomelessResource Advisory Council(HRAC).HRACis for people who have experienced homelessness, or are currently homeless.
Since there are so many of us of color who are homeless, or have experienced homelessness, I encourage you to attend the first Thursday of every month at 3 pm to 5 pm. After all, we do, unfortunately, account for 60 percent or more of all the city's social dilemmas, and this group is networked with the Anchorage Coalition to End Homelessness, which answers to their board, which answers to the mayor. More on that in another article, but you would be able to meet the library angel, Rebecca, to help direct you to the proper resources.