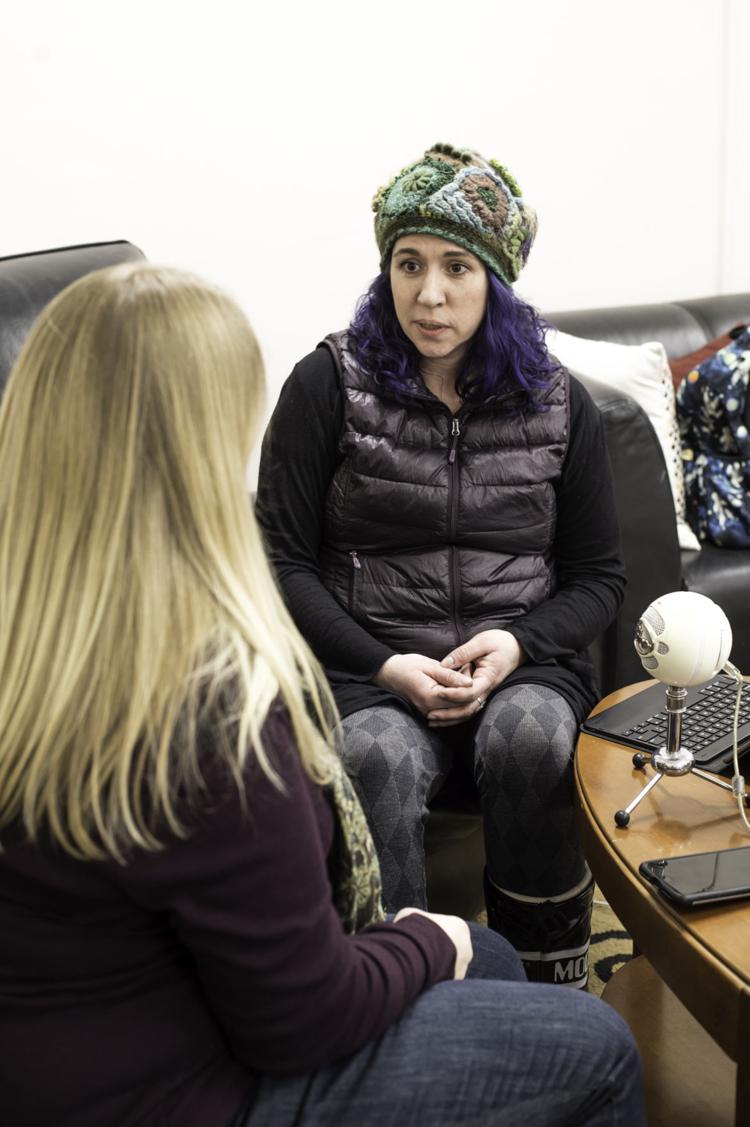 Donteh DeVoe is a classic example of what happens when an addict commits to putting the same amount of energy into their healing that they put into their drug use. To see him today, one sees a healthy, fit, dedicated-to-the-greater good member of society. He's confident, kind, and genuinely a warm-hearted person. But that wasn't always the case.
DeVoe spent several years behind bars, locked up for living the classic drug addict/dealer lifestyle. It's in his blood; his father was his mother's pimp. They met when his father was 21 and his mother was 14. Donteh was born in Compton, Calif., in 1978, however, he moved to Alaska immediately after he was born. His father was wanted on some home invasion charges, so they fled to Fairbanks, where his grandfather had property.
His father got out of jail when Donteh was 6 months old. He was abusive to his mother, who struggled herself with cocaine addiction.
"I remember at 7 or 8, getting myself ready for school, attending my own parent-teacher conferences, going alone to sports events," DeVoe recalls.
He says his entire family is full of crack addicts and alcoholics. He has every reason in the world to play the victim, yet after years of following in his family's footsteps, he eventually chose a different route.
Years ago, while being sentenced in a court hearing, the prosecuting attorney told the judge, "Your honor, Mr. DeVoe does well under supervision, but when he's not under supervision he's one of the worst people out there."
Those words stuck with Donteh throughout his sentence, and when he was released he decided to do things differently.
"I remember an 83-year-old white guy would pray with me every day while I was locked up, and he told me I needed to keep doing that," Donteh shared recently over coffee at Kaladi Brothers.
Donteh was 13 the first time he tried a drug, but he was an athlete; he wanted to take care of his body.
"There were drugs in my house every night, and I thought, 'I never want to be like that,'" he said.
But Donteh was attracted to the lifestyle that dealing drugs offered him. Quick money was alluring. While in college on the East Coast, he was arrested for selling $10 worth of marijuana, after which he was sentenced to weekends in jail. Once he got out, he returned to Alaska to live with his mother, who encouraged him to sell some crack — just temporarily, of course, until he got back up on his feet.
"Probably 80% of my clients that first year were my family," he said. "I got heavily into drug dealing. My thing was dealing drugs and robbing drug dealers. I would wake up every day and say, 'I'm going to go to bed with more money than I woke up with,' and that was it.
"I think my deceptive side came from my mother's lineage; they were hustlers. My grandmother did 10 years in jail for selling crack. It was family business. I used to be my Grandma's doorman. I would drop off ounces to my Grandma or Mom, who would smoke most of it like it was nothing. It was nothing for us to behave like that. To this day, I don't think I have one member in my family over the age of 21 who isn't into selling drugs, in Anchorage. So, I always had so much cocaine around that it was like, 'yeah... I'll do some.' That's when things really took a turn for the worse. September 11, 2008, 9-11, that's when I got arrested. Back then I used to get arrested like every two months, but that's when I got arrested by the federal government for distribution of a controlled substance. That's when everything hit me. "
"I woke up thinking, I have seven children, and my whole family is into this drug life," he continued. "What happened to me? I was a bright guy; I went to college. I saw how broken and fragile I really was, even though I'd tried to build up an identity of someone who had no fear, who was reckless. When I got arrested, I was able to see that I had wrecked my life, I had made these choices. That was the beginning of my spiritual awakening.
I remember saying, 'If I died today, how would I be remembered? Drug Dealer? Thief? Absent father? Menace to society?' I knew that wasn't me, but I had to take accountability for everything I'd done."
While locked up, Donteh realized that most of the guys in there were there for serious crimes, like possessing 10 kilos of heroin, or 500 grams of Molly, for tax evasion, fraud, or bank robbery. He saw that it was a money problem, that addiction to fast money, so he sat down and wrote a treatment manual (which he later self-published), titling it, "From Hustling To Healing." The manual highlighted the addiction to the criminal lifestyle, and how to overcome it.
Donteh began teaching classes to other prisoners while locked up. He did about 6.5 years of a 10 year sentence. When he got out, that's when the hard work had to start.
Ask any addict in long term recovery what keeps them clean and/or sober and they're likely to tell you service work is a major part of their program. For Donteh, service work means giving back to his community, and being the positive role model he didn't necessarily have while growing up.
Service work is powerful, because recovery teaches us that we can only keep what we have by giving it away. So, Donteh commits his life to being of service to his community. He teaches classes at the Boys and Girls Club, runs Saturday School at a variety of local schools, and travels all over the state sharing his story of how he transformed his life from a hopeless criminal to a stand up role model.
Donteh is committed to being a leader to young men and women. He teaches them to live a life of self respect and accountability. To learn more about Donteh, you can check him out at www.dontehdevoe.com. If you'd like to hire him to inspire, you can email him at DontehDeVoe907@gmail.com