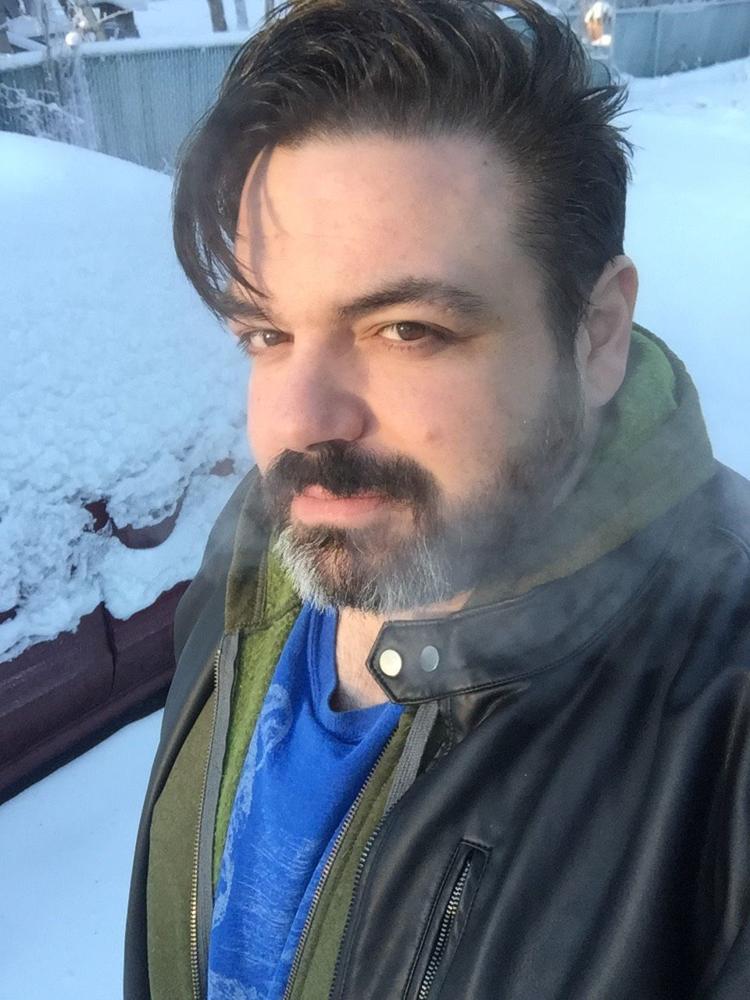 Representation and visibility matter. I cannot even begin to think how many times I have said those words. I understand why those two things are important. I would venture to say that any member of a minority understands in their heart why it is important to see people in media and politics who reflect those aspects of themselves. As a queer person, I have often found it necessary to explain why things like flags, parades, Pride celebrations, and even the Prism Press section of this newspaper are important.
When you are a child or young adult, and the reality that you are a gender or sexual minority starts to become apparent, you will most likely not have many people to look to, let alone be able to ask questions of. Coming out at an early age is terrifying, and for many young people it is something that can lead to them being hurt, both physically and emotionally. That is just one of the reasons behind programs like "Drag Queen Storytime". The programs started in San Francisco in 2015, and this year we have had three of these events at the Loussac Library in Anchorage. The first was well received, but at the second there was an unwelcome visitor. Street preacher David Grisham, previously best known for traveling to the Santa Claus House and telling children that their parents were lying to them, decided to break into the event at the library and start spouting more of his hate speech. The interruption was captured on video and quickly went viral, creating national attention. The last event went off without a hitch, and the library plans to continue thanks to the high attendance number and their commitment to represent the entire community.
On Oct. 26, Arthur Schaper, Organization Director for hate group Mass Resistance wrote an email to Mary Jo Torgeson, Director of the Loussac Library, and members of the Anchorage Assembly. In this email he included a link to the article that I wrote about the very first event. While I am flattered that my writing is being read in other states, Schaper completely missed the point, and spent the rest of the email warning that his organization had other members in Alaska that would be contacting them in regards the "subversive introduction of an agenda which promotes homosexuality, transgenderism, transvestism, and other paraphilias."
A few days later, our own local hate-monger Jim Minnery of the Alaska Family Action group sent in an email of his own. Apparently Schaper and Minnery are not friends, yet, or Schaper has people doing better research for him. Alaska Family Action was not aware that this was already a regular occurrence. Minnery's email stated:
"I have heard from a local source that the Anchorage Public Libraries are considering hosting Drag Queen Story Hour. Before I send an alert out to our constituents, I wanted to verify that it is in fact happening. Thanks for your attention to this matter."
There was a swift and concise response from Torgeson:
"We have held 3 Drag Queen Story times and plan to hold them three times a year.
As a public library, we are here to serve all members of our community. As a city that is fully inclusive and that values, celebrates and protects different cultures, someone in the community asked us if we would consider offering this story time. The story time is not meant to endorse a lifestyle, it is about accepting differences in one another. We were surprised at the attendance, the story room was packed.
After the first story time we offered, a parent came up to us afterwards in tears, saying that she wished something like this had been offered when her son was a child, it would have made his life easier.
Parent can choose or not choose to bring their child to a story hour. As a public entity, what we strive for is equal access, tolerance and respect for everyone."
So often when we are attacked, we hear the phrase "hidden agenda". There is nothing hidden about these events. I will break down exactly what happens. People in drag read stories to children. That's it. I understand how shocking that seems with an event named "Drag Queen Storytime." The books that are chosen are about accepting people different than you and accepting yourself even if you are different. I still have not figured out why this message is so terrifying to some people, but apparently it is enough to send some folks into quite the uproar. Like Torgeson stated in her email, parents always have the choice on whether their family will attend.
Now another group has decided to enter the conversation. Through the site Change.org, an online petition website, Concerned Citizens of Alaska is trying to raise awareness about this issue. There is no online presence for Concerned Citizens of Alaska, so this could easily be a tactic being employed by Minnery or Schaper.
The petition makes several false claims throughout, including that the Storytime event "specifically targets children between the ages of three to eight years old and seeks to promote, disseminate and normalize sexual LGBT ideology under the guise of inclusivity."
Perhaps the most offensive claims are when the petition uses material from the American College of Pediatrics to further their cause. The quote that they use before linking to the APC website is "Conditioning children into believing that a lifetime of chemical and surgical impersonation of the opposite sex is normal and healthful is child abuse." Here is the problem. The American College of Pediatrics has a great name for groups that are looking to sound like they are quoting actual evidence-based facts. Too bad they are a political site created simply for that purpose. At a quick glance the mission statements seem positive, but it is an obvious move that is anti-choice, anti-gay, and promotes abstinence-only education.
The American College of Pediatrics:
Recognizes that there are absolutes and scientific truths that transcend relative social considerations of the day.
Recognizes that good medical science cannot exist in a moral vacuum and pledges to promote such science.
Recognizes the fundamental mother-father family unit, within the context of marriage, to be the optimal setting for the development and nurturing of children and pledges to promote this unit.
Recognizes the unique value of every human life from the time of conception to natural death and pledges to promote research and clinical practice that provides for the healthiest outcome of the child from conception to adulthood.
Recognizes the essential role parents play in encouraging and correcting the child and pledges to protect and promote this role.
Recognizes the physical and emotional benefits of sexual abstinence until marriage and pledges to promote this behavior as the ideal for adolescence.
Recognizes that health professionals caring for children must maintain high ethical and scientific standards and pledges to promote such practice.
Recognizes the vital role the College has in promoting quality education for parents, physicians, and other health professionals.
The American Academy of Pediatrics, the actual evidence and science-based group that the ACP is trying to imitate, has stated something quite different. In fact, the statement from the organization, which includes over 67,000 pediatricians and pediatric healthcare specialists, recommends taking a "gender-affirming" nonjudgmental approach. Additional recommendations include:
Providing youth with access to comprehensive gender-affirming and developmentally appropriate health care.
Providing family-based therapy and support be available to meet the needs of parents, caregivers and siblings of youth who identify as transgender.
Making sure that electronic health records, billing systems, patient-centered notification systems and clinical research are designed to respect the asserted gender identity of each patient while maintaining confidentiality.
Supporting insurance plans that offer coverage specific to the needs of youth who identify as transgender, including coverage for medical, psychological and, when appropriate, surgical interventions.
Advocacy by pediatricians within their communities, for policies and laws that seek to promote acceptance of all children without fear of harassment, exclusion or bullying because of gender expression.
"Drag Queen Storytime" will continue at the Loussac Library. This is simply one more attempt from hate groups to use children as the reason why people should openly discriminate against their neighbors. It is a common tactic, but that does not make it any less disgusting.
One part of visibility that is often glossed over when it enters the discussion is the importance for those that are not a gender or sexual minority. During these storytime events, the books are about acceptance, and children realizing that they can be different, and it is OK. It is also an important lesson for all children to not tease and bully their friends for differences, whether they be religious, racial, economic, or anything else.
The term "gay agenda" has been popular since a 1992 video series by the same name was distributed by Christian Right organizations. It is a buzzword used to cause panic among those who would deny us equality. I honestly wish that there was some sort of guide for how this is all supposed to go. I can follow an agenda. As a queer man, an event like Drag Queen Storytime would have cleared up so many questions for me. It would have let me know that I could be a boy, and still enjoy things that were "girly". It would have made my journey a lot easier. That is all that the library and these drag performers are trying to do. They want to make the road a little easier for these kids and promote some tolerance along the way. It's just an event. Existence is not an agenda.