Pet owners across the state are falling in love with a lab named Beau, after surgery to remove a cancerous tumor left him with a radically reconstructed nose.
Diagnosed with a squamous cell carcinoma and given just months to live, the doctors at Tier 1 Veterinary Medical Center found a solution that had yet to be attempted at the animal hospital.
Beau's successful surgery is a testament to the high-quality pet care available at Tier 1, which is home to the only veterinary oncologist and CT Scan for pets in the state, along with a team of seasoned surgeons.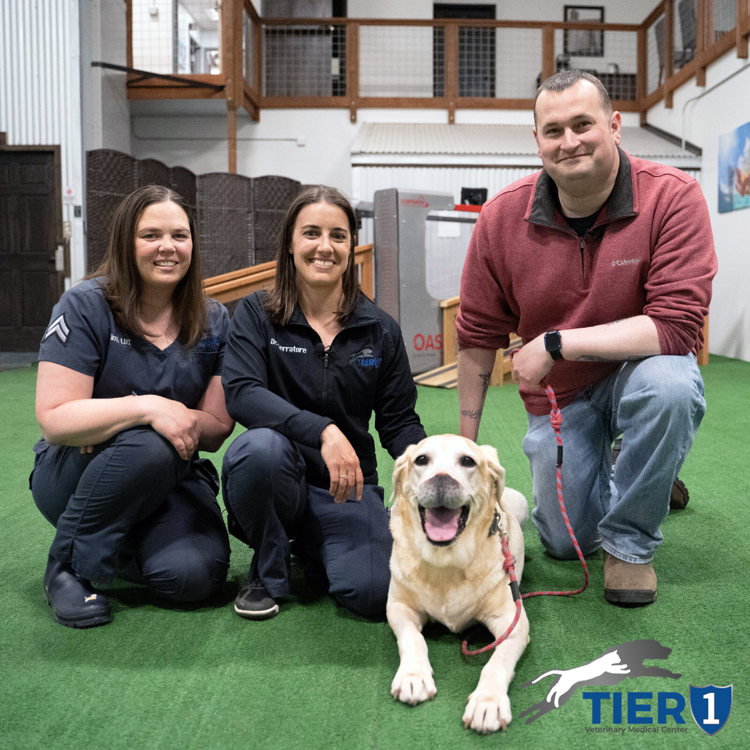 Beau, his owner Charlie Morse and our veterinarians are all available to discuss the procedure and offer greater insight into the capabilities and offerings available at Tier 1 Vet.