Alaska features in the top 5 US places for a 2020 staycation, as coronavirus changes travel patterns.
As the coronavirus looks set to make holidays abroad impossible to organise for 2020, an American staycation looks increasingly like the perfect alternative this year.
Luckily, the US has a wealth of perfect staycation locations. This nationwide study, conducted by outdoor clothing brand Halti, has looked at a variety of different factors to conclude the very best locations for an American staycation, with Alaska ranking in 4th.
The data ranks the counties on eight different key factors that people will consider when selecting their staycation destination including the number of notable countryside walks, the green space coverage for exploring, and how dog friendly the area is.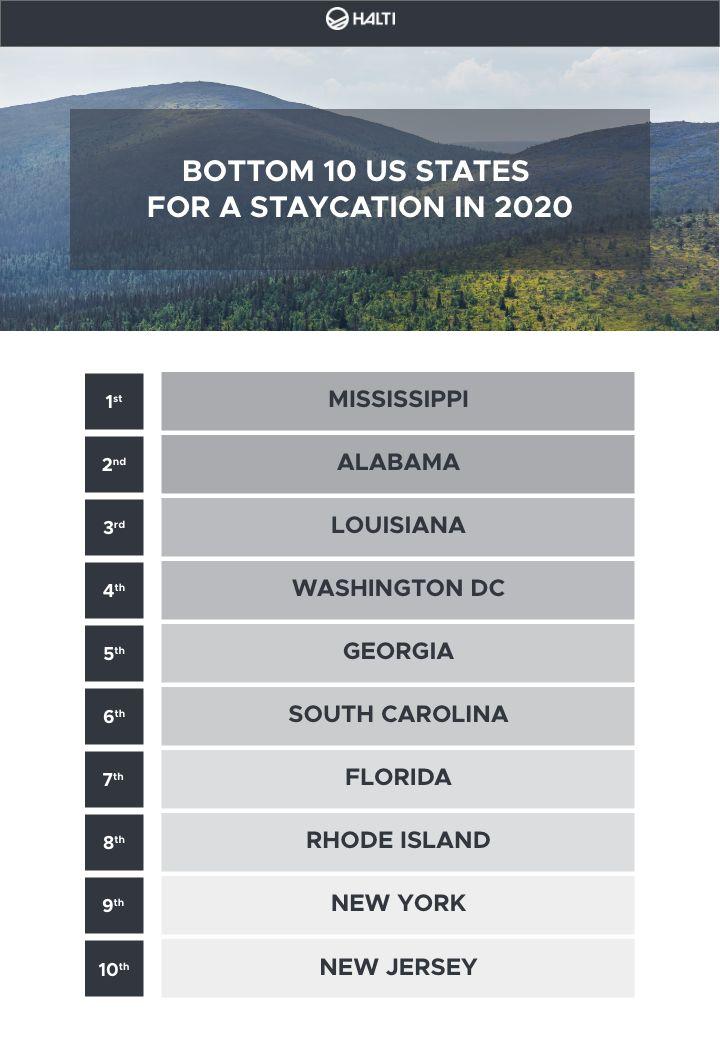 Alaska is an outstanding candidate for holidaymakers looking for outdoor focused staycations with top tier rankings for the largest national park coverage and the quietest.
The county ranks second place (9.1%) in the US for largest national park coverage according to government data. Alongside this, the same data source says that Alaska has the fourth quietest locations in the US.
Making up the top five locations for American staycations are Arizona, Utah, Colorado, Alaska and Washington. At the bottom end of the scale are Georgia, Washington DC, Louisiana, Alabama and Mississippi.