We are thrilled to announce that starting next week our new summer edition of the Alaska Native Quarterly magazine, or as we've come to know it — the ANQ - will be in print and available to readers.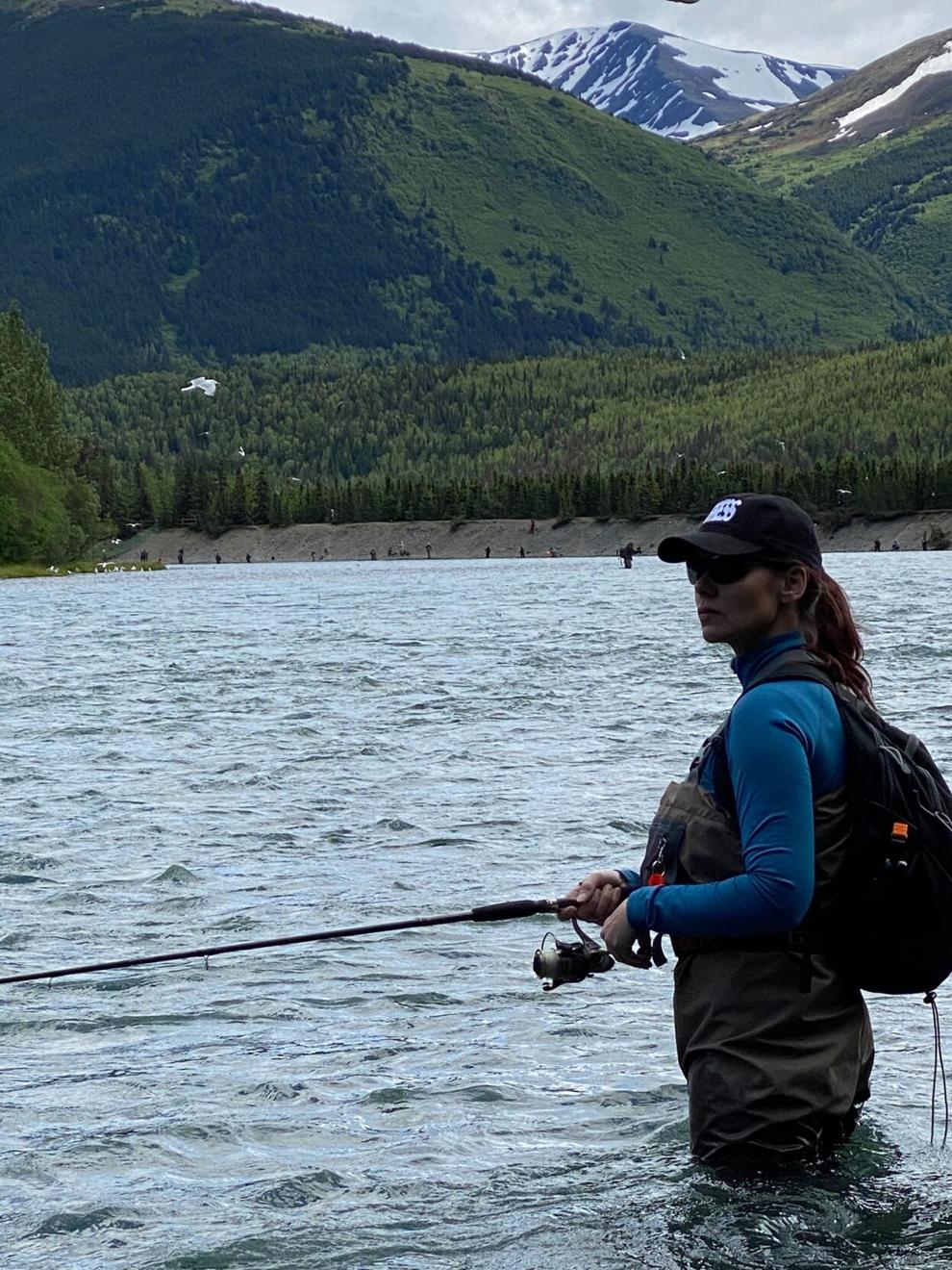 In this edition we are continuing our coverage of Alaska Native Claims Settlement Act (ANCSA) at 50 paying a special tribute to Mike Gravel, the former Senator from Alaska and later a Libertarian Presidential candidate, who died this spring at the age of 91. Our own Tim Bradner talks about the key role he played in driving Alaska Native politics and activism long before and leading up to the passage of ANCSA. We also dive deep into the preservation and education of Alaska's Indigenous languages, and of course we continue our coverage of Alaska Natives finding national and international success in the worlds of fashion, music, video game design, art, rugby, and the World Eskimo-Indian Olympics.
While summer is short but sweet in Alaska, nothing defines an Alaskan summer like fishing. We've got you covered there, too, with personal essays about fish camp in the village and the history of sail boats in the commercial fishing industry.
Our magazine is a free publication of Wick Communication and is created, printed, and distributed locally, shared in over 300 locations throughout Anchorage and the Mat-Su Valley, mailed in bulk to the North Slope, Interior, and Southeast and delivered by hand along the road to Fairbanks, Denali, Seward, Kenai, Soldotna, Ninilchik, and Girdwood. We are increasing distribution of the magazine in the editions ahead and are forming partnerships with hotels to place in rooms and with Native Corporations to share with their shareholders.
We also continue to build a growing reader base through paid home subscriptions that now include residents of Illinois, California, Colorado, Louisiana, Tennessee, Arizona and throughout Alaska — both on and off the road system.
Our intent is to not only connect Alaskans and out-of-state visitors with Alaska Native culture but to create a kinder and more inclusive understanding of Indigenous People as a whole.
For decades Native culture was often hidden, not spoken about, and when it was it was often ridiculed or shamed. But times have changed and people's ways continue to change along with it. This magazine celebrates that change.
Since our first edition of ANQ this spring we have received tremendous support, forming partnerships around the state including the University of Alaska Southeast for their amazing work supporting Alaska Native Studies and art, as well as the Alaska Native Science and Engineering Program — of which I'm proud to call myself an alum.
We have been approached by AK Homeschool Classes, which partners with the Anchorage School District, to use our spring issue as part of the curriculum for their Alaska Studies classes.
In addition to partnerships ANQ is also exploring ways to engage in service to our community. We are excited to be sponsors of the 2021 Alaska State Fair, along with GCI and Alaska Airlines, for Nick Hanson's Eskimo Ninja Camp - who was our featured cover story in the spring ANQ edition.
We hope you enjoy the many stories provided and written by amazing journalists that include Alaska Natives, scholars, professional journalists, and award-winning published writers from all over the state – all working together and striving to bring more insight to topics surrounding Alaska Native and American Indians.