The USDA Forest Service – Alaska Region, Wildlife Forever and Bass Pro Shops are proud to announce the winners of the 2020 Alaska Fish Art Contest®. The 2020 National Fish Art Contest received over 5,000 entries from 47 states and 32 international countries. Seventeen entries were submitted by young Alaskan artists.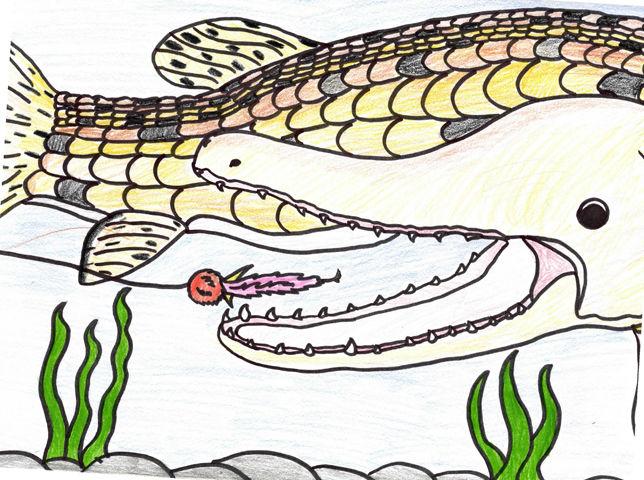 The Wildlife Forever Art of Conservation Fish Art Contest introduces youth to the world of aquatic conservation by blending art and science to unlock the magic of fish and fishing.
The second annual Alaska Fish Heritage Award, unique to Alaska, highlights the cultural importance of our state fish, the Chinook salmon. Alaska students were invited to depict how the Chinook is interwoven into their Alaska livelihood through family culture, subsistence, commercial fishing, and Native heritage. The judges were impressed with all of the entries, and selected Maddy Gilpin of Petersburg High School as the Alaska Fish Heritage Award winner.
"The Forest Service is pleased to announce the winners of the Alaska Fish Art Contest this year," said Dave Schmid, Alaska's Regional Forester, "We hope the youth participating in this contest will become future anglers and stewards because in Alaska, fishing is not just a sport, it's our way of life and an important part of our culture."
"For many students, the Fish Art Contest is their first experience learning about fish and fishing. Art transcends conservation. From the days of pictographs, Ding Darling and the Duck Stamp program," said Pat Conzemius, President and CEO of Wildlife Forever. "Art has an unparalleled power to connect and teach; I'm so thankful for the sponsors who support the program, our state and international partners, dedicated teachers and parents who encourage young people to learn and experience our natural resources."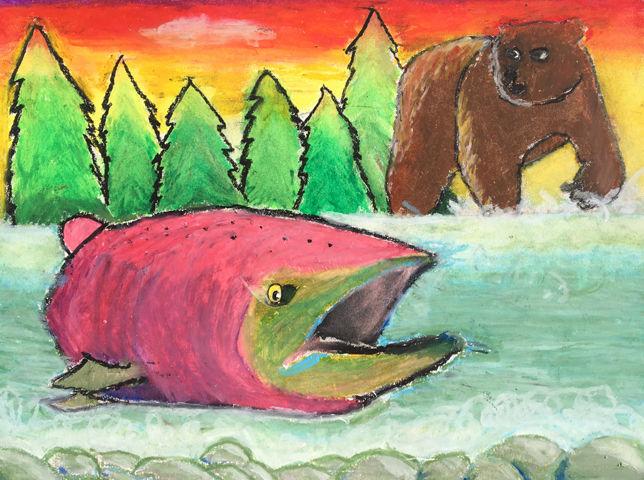 In mid-May, a distinguished panel of judges helped to select this year's state and national winners. Along with state honors, students also competed for several unique award categories that included the Guy Harvey Award and the Fish Migration Award. Artists also competed through written essays for the Fish Make You Smarter Award. USDA is an equal opportunity provider, employer, and lender. Forest Service