There are things that suck about life in Anchorage. Some of them — like the homelessness problem — are difficult, serious and complicated to fix.
Other things that suck however — like Anchorage's perpetual perch atop the annual 'Worst Dressed Cities in America' list — are not nearly so daunting.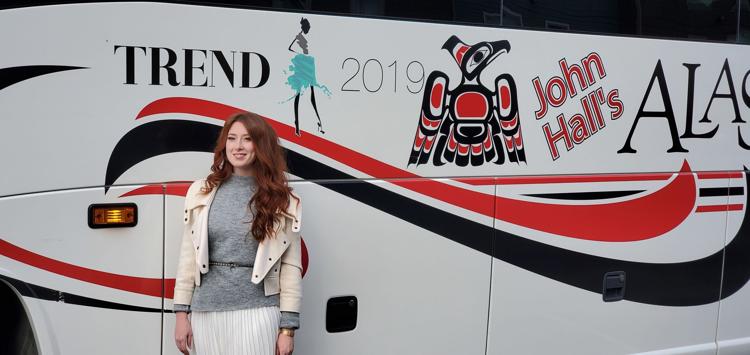 The bleak fashion scene in Anchorage began September 2019 in somber fashion with the closing of Nordstrom's at the 5th Ave. Mall, but it ended on a remarkably high note last Friday with the inaugural Trend 2019 Fashion Show at the Bill Sheffield Train Depot inside the Ted Stevens International Airport.
Organized by the Alaska Travel Industry Association, Trend 2019 featured 15 designers (all but two of them women) and nearly 40 models (all but three of them women, and most provided by the Laura Modeling and Talent Agency) and delighted a packed house of champagne drinkers horseshoed around the catwalk.
The most prominent of the designers was Juneau native Shea Zahedi, who's shown her fashion lines at New York Fashion week and has eyes on Paris Fashion Week 2020. Her line for the Anchorage show was entitled 'First Impressions' and it was notably conservative, drawing on almost 1950s themes with a nod to Alaskan Native touches.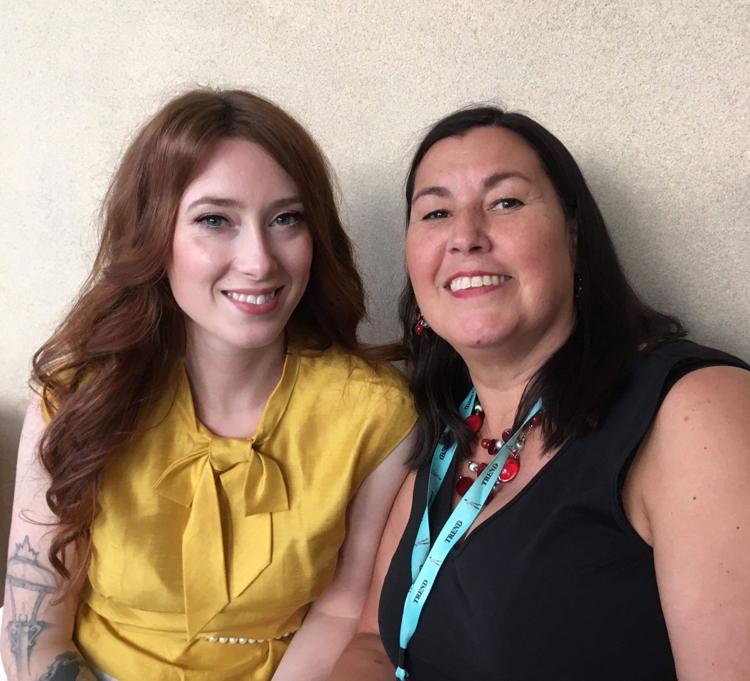 "It was inspired by that feeling right before you meet somebody for the first time; somebody you're going to change your life for; somebody you have a big history with — that big anticipation thinking about yourself and who I am right now, yesterday and tomorrow, and how those versions of ourselves overlap," Zahedi said after the nearly 3-hour show. "I've been part of lots of shows in my fashion career and this show, honestly, has been the most well prepared… Alaska is so full of people with talent. It's an incredible place to be from. Home is where the heart is and I take that everywhere I go."
Like any good fashion show, Friday's was a blend of the practical and the eccentric, the latter defined best by a pair of wearable art designers who brought Alaskan seashore life to life in brand new ways.
Sitka designer Cynthia Gibson best blurred the lines between the practical and the outlandish with her flapper dress made entirely of fish bones she collected while beach combing almost daily in her hometown.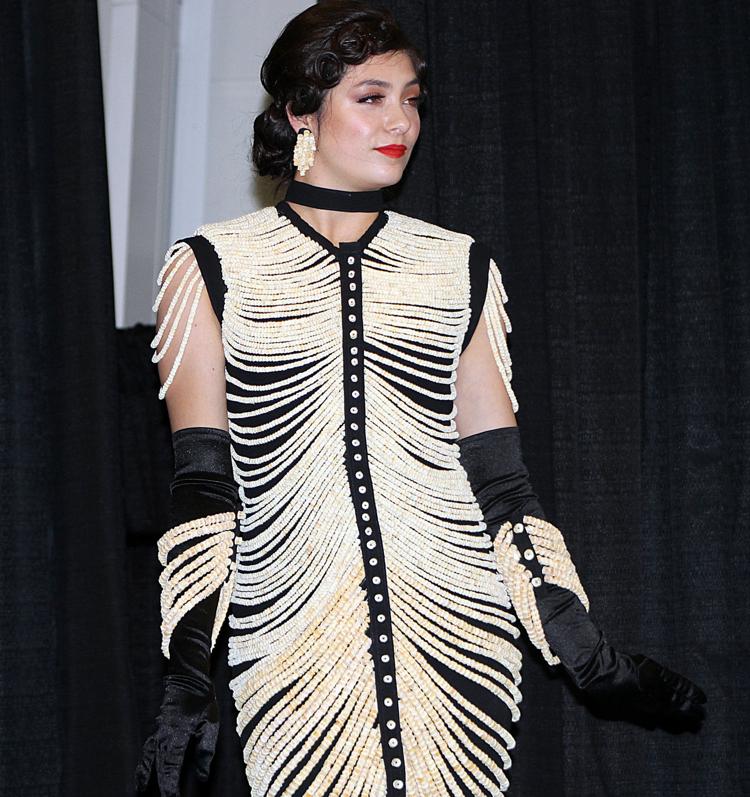 "Those are salmon vertebrae from Sitka, right off the beach. When you pick them up, they stick together — hopefully the heads aren't on there — you break the tail off and the spinal cord is still in there which holds them all together," Gibson said. "I saw a dead fish on the sand, decomposed, just the vertebrae and it had this S-curve. I thought I could recreate it in that line, that form, that centerpiece. It was just something nature had created."
Gibson's less practical and perhaps more exotic piece was her 'Raven', made of feathers (not raven feathers, which are protected), and broken shards of vinyl records to go with a ravenly crown and handwear.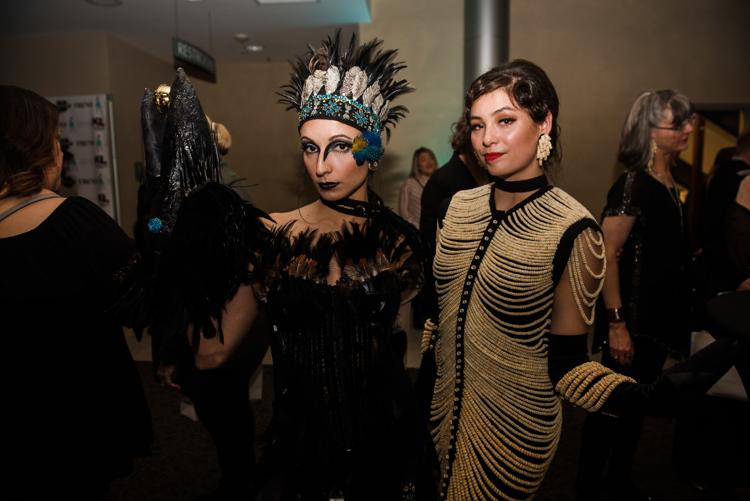 "I wanted to make something fun with a puppet. It was inspired by a Yupik headdress with a similar design. I wanted something that could really move on the stage and be almost like a performance piece," Gibson said. "I've probably done 7 or 8 years of different costumes… One year I did a corset covered in fishbone. I'm kind of obsessed with fishbones and dead things. They're free and easy to find."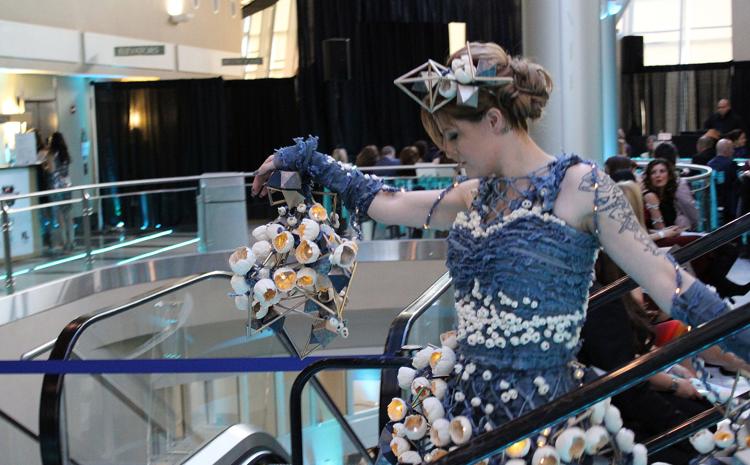 One piece that rivaled the outright creativity of Gibson's pieces was a lavish dress called 'Ghostfish' by Juneau artist KD Roope.
"It's made almost entirely of paper in different forms — paper plates, paper straws and some twine on top of individual pieces. I put about 300 hours into this project, so I'm happy to be up in Anchorage to let other audiences see it," Roope said.
Roope's model swayed across the catwalk with paper orbs made to look almost like chandeliers draped around a mermaid-Swamp Thing hybrid.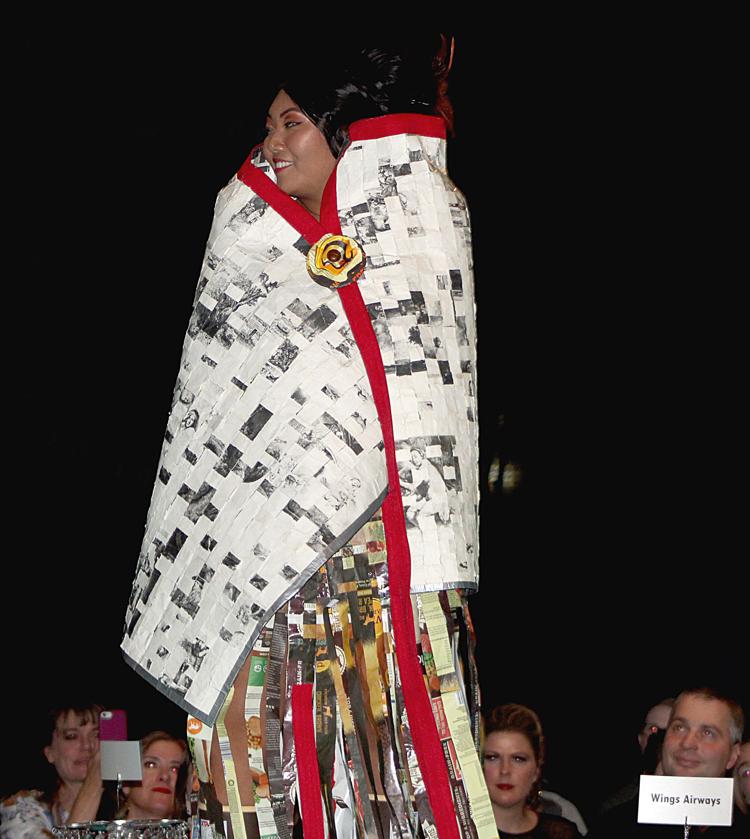 "It's inspired by ghostfishing, which is basically fishing gear that is lost at sea, like a crab pot at the bottom of the ocean no longer being fished but still collected sea creatures," she said. "So maybe it's a very fancy lady stuck at the bottom of the ocean collecting all of these different sea creatures and barnacles."
At the core of Alaska's difficulty embracing fashion is the inherent need to be practical in the face of its extreme environment, so functionality in that environment is a priority for those designers looking to sell their wares. The most common fashion theme was a variation on yoga pants, which can double as fishing, hunting and hiking wear, all with distinctively Alaskan patterns.
Linda Leary's Fishewear line pulled that off as well as any, adorned with intricate fish patterns
"We design clothing for women in the outdoors, primarily fishing, but you could do yoga or skiing — it's really meant to be lifestyle clothing," Leary said. "I love to fish and fishing with friends I noticed the clothing was pretty boring so I needed to design some fun clothing."
Leary said Friday's show was the first of its kind she's aware of.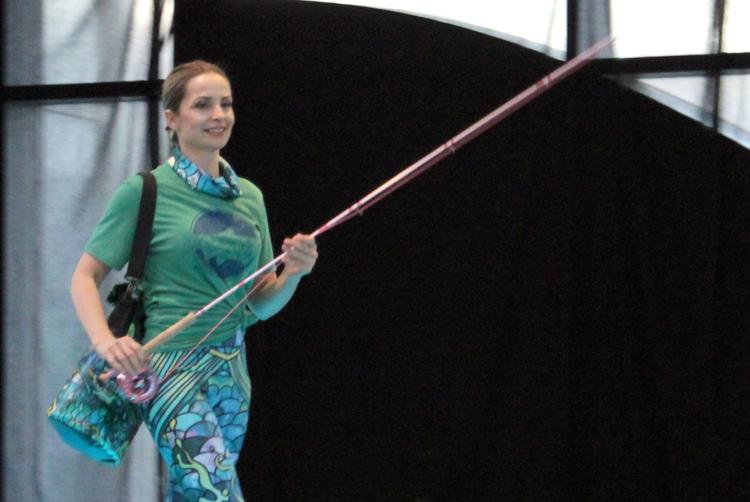 "A lot of the patterns are Alaskan fish, but I was inspired also to do some saltwater fish because you want to get out of Alaska in the winter and go somewhere fun," Leary said. "If you look around this room there's artists from Barrow, Nome, Southeast. Everybody brings a little different character to fashion and each has their own creative take on it."
As with a lot of things in Alaska, it's women who are on the forefront of fashion, be it functional or not. Men's fashion in Alaska continues to lag and probably contributes most to Anchorage's dubious distinction as America's worst dressed city.
That deficiency hasn't been lost on Joel Loosli, a Palmer native, whose Anchorage-based Claimjumper AK line appeals mostly to women. He hopes events like Friday's can begin to change Alaska's perception.
"I definitely think this brings our fashion sense forward," Loosli said. "I get it, when I was in Seattle, at the airport and wanted to know where my gate was (to fly back to Anchorage), I didn't need to know my gate number because I'd see all the people in camo and say, 'oh, that's my gate' and 9 out of 10 times I'd be correct.... Negative press sells, but I get it, I see people in grocery stores in pajamas and cringe a little inside, but that's also Alaska. You just have to take some of that with you and understand that there are people here who are anti-L.A. fashion."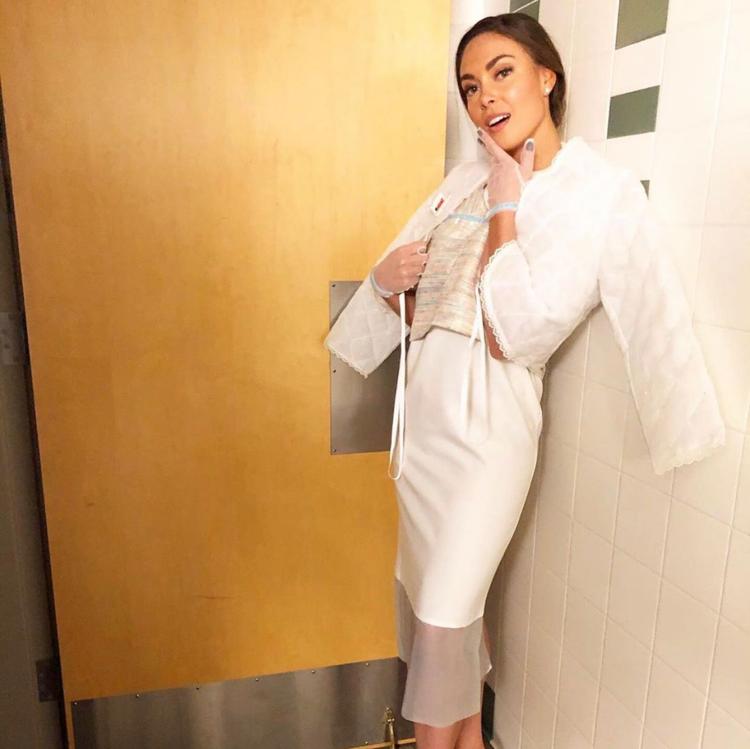 Loosli, whose ties used to be carried at Nordstrom's before it's closing, said the loss of high-end department store will have repercussions, and not just in fashion.
"I think it's definitely a blow. There's lots of couture lines and big names you couldn't get anywhere outside of Nordstrom's," Loosli said. "It's not only the fashion world, though, I have a son and daughter and mother-in-law who worked there and they now don't have jobs or benefits, so it's a big blow for sure."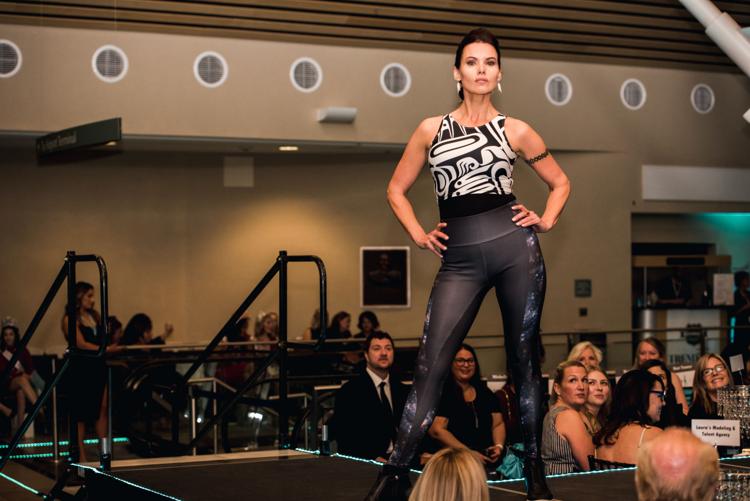 With the success of the inaugural Trend 2019, a repeat is a virtual certainty next year, along with copycat events that could pop up too. Zahedi, who lives in Orange County, Calif., and makes it back home 3 to 4 times a year, is hopeful she can show again next year at the train station, a venue which, like Alaska fashion itself, starts from practical purposes and only from there develops its sense of glamour and swank.
"Alaska is such an amazing place to develop artistic talent. There's so many amazing artists who foster that mentality," Zahedi said. "Alaskans put something to mind and achieve to make it happen and you see that with the show tonight. In Alaska, it's perilous if you're not prepared camping or fishing and I'm so impressed with the designers and organizers, the details they put into it. I'm really proud for Alaska to have this."