Despite being ranked America's worst-dressed city year after year, Anchorage has an event this weekend that should remind us, regardless of our reputation, we have incredible fashion talent among us and it's something worth celebrating.
Organized by the Alaska Travel Industry Association, Trend 2019 is a fundraising event to support Alaska tourism through the Tourism Works for Alaska campaign with all participants volunteering their time and talent to make it happen.
"Alaska tourism is a major economic force in the state – more than 52,000 Alaskans depend on it," said ATIA Board Chair Elizabeth Hall in a recent press release. "Our industry supports and honors Alaska's culture and our unique way of life. Trend Fashion Show is a celebration of local artists and designers and the communities where they live and create."
The event takes place Friday, Sept. 27 from 6 to 9:30 p.m. at the Alaska Railroad Depot at the Ted Stevens Anchorage International Airport. Featuring over 100 pieces from 12 Alaskan designers the show will include a one-hour cocktail reception followed by a two-part fashion show, silent and live auctions, and an after party to meet the designers.
"We really wanted to put together a fashion show that would showcase Alaskan designers and artists on a statewide stage," said K.C Hostetler, sales and community marketing manager of Alaska Airlines and Tend 2019 managing designer for selected designers and models.
Representing regions across the state, designers will highlight many different mediums including wearable art, jewelry, footwear, outerwear, high fashion and streetwear.
"We have several designers who are artists coming from Southeast Alaska," said Hostetler. "Part of what we wanted to do is highlight the wearable art scene which walks the line between fashion haute couture and wearable art."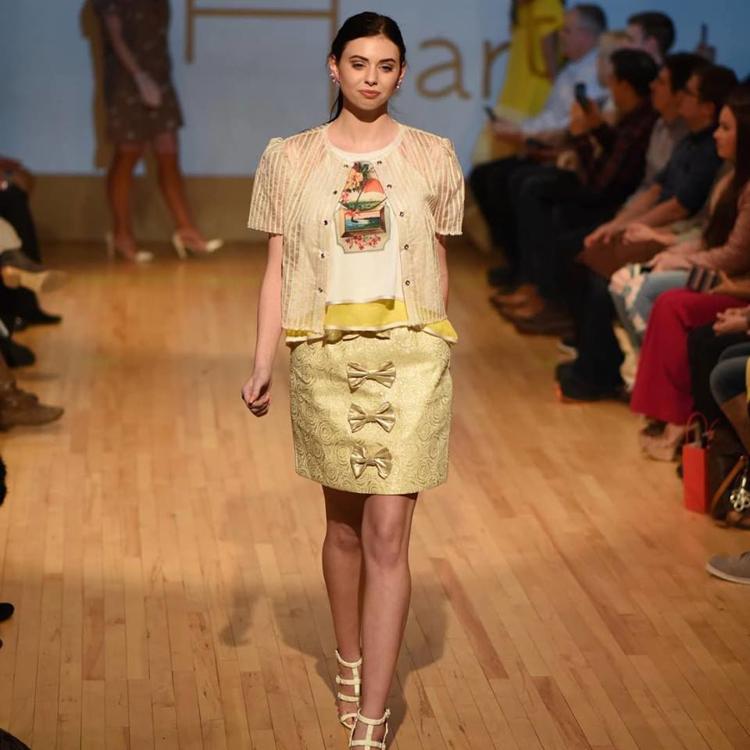 Recently featured at New York Fashion Week, designer Shea Zahedi, originally from Juneau, will be the show's headliner.
"Having her and her product with us is just phenomenal," said Hostetler. "Not only will she be sharing her New York fashions, one of her items was specifically created to show at our event."
While a few of the designers will be providing their own models for the runway the majority will be provided by Laura's Modeling and Talent Agency.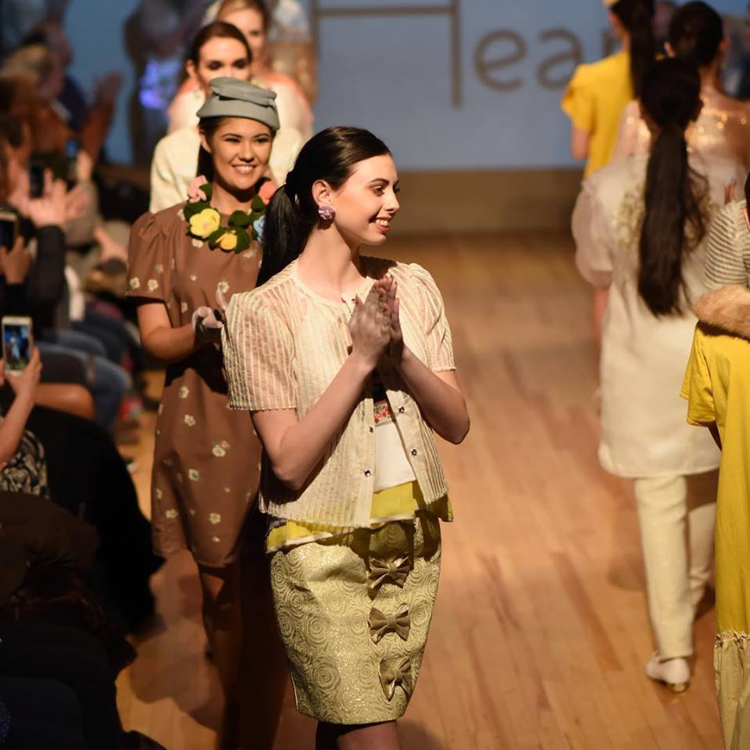 "We met with them a few days after the announcement of Nordstrom closing," said Carol Fraiser, regional director of sales and marketing of Aspen Hotels of Alaska and Co-chair of Trend 2019. "They were excited to get on board because this was something for their models to have the opportunity to participate in that's within the state."
With over 30 years of experience Laura's Modeling and Talent is the largest full-service agency in Alaska, representing models and talent both statewide and internationally. Their models have and continue to work for the likes of IMG, Wilhelmina, and Paige Models, for designers such as Gucci, Fila, and Bobby Brown and walked the runway including the Fashion Weeks of New York, Milan, and Paris.
"Laura's been wonderful — she's been an incredible partner in this," said Hostetler. "They have a lot of experience with running a runway show and they have an incredible selection of models."
Laura's will be providing 28 models for the event all of which have had experience and training including runway. "We're excited to bring diversity of our models to the show," said Laura Dagon, general manager of Laura's Modeling and Talent. "Our models are all shapes, sizes, and ages — anywhere from a size 2 to 14 and between 21 and 60 years of age."
Dagon is thrilled to be part of organizing a fashion runway event for Anchorage. "After 32 years of running a modeling and talent agency it's exciting to finally have an opportunity for our models to walk the fashion runway," she said.
Dagon hopes the event will continue in future years and will help to encourage future models. "We're always looking for new faces and the modeling image has changed as far as sizes and looks," she said. "It's not so stereotyped anymore; don't think you're not good enough or not perfect, with the right training you could be very successful."
At the conclusion of the fashion show, guests are invited to an afterparty at the Lakefront Anchorage Hotel with a no-host bar and live music provided. Complimentary transportation to and from the event as well as to the after party will be provided by Premier Alaska Tours.