2020 was a tough Covid 19-year for the art world with museums opening and closing like clam shells. Major institutions began broadcasting 'Zoom' talks.  Attending an exhibition in situ meant going online for a ticket, often than not, discovering the museum once again had shut its doors. Artists hunkered in tiny apartments, searching for online employment or producing webinars for YouTube, hoping fans would pay. Print-art magazines, those that didn't fail, went bi-monthly and even tri-monthly, or relied on subscriber email sites, as did art organizations worldwide. Screen Actors Guild (SAG) reduced employees because few movies were being made; even the entertainment industry had to practice social distancing with masks. Classic movies, TV serials, and pre-recorded plays/concerts were needed household sounds. Bread making became the favorite hobby, ice cream eaten out of cardboard containers was the go-to comfort food, and take-out dining ranged from pizza to elaborate gourmet courses for charity events. Art biographies and exhibition catalogs actually got read to snuggling pets elevated to besties. Writing art commentary was a challenge, as I listened to copious webinars, and even dug back into college textbooks for material. Here's a look back at Anchorage Press Sleuth's 2020-Top 10 essays, reflecting artists who contextualized Climate Change and showcased social and political themes.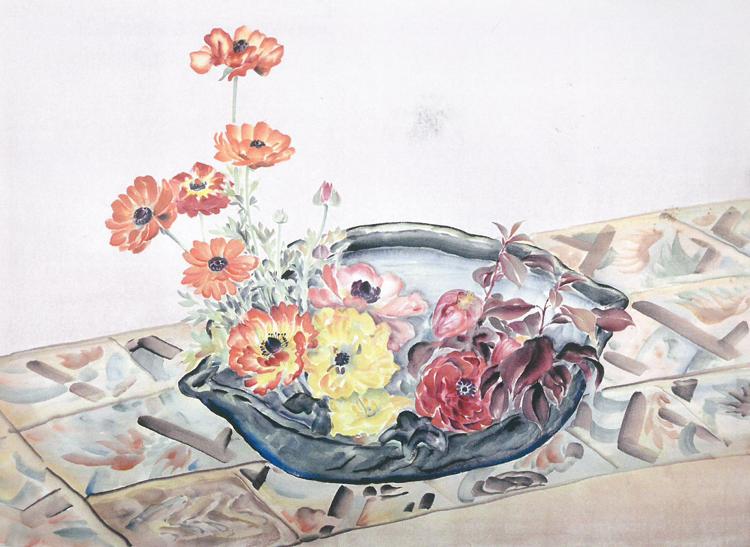 Sleuth 1. (January 13, 2020): 'Artist, Chiura Obata, a Joy in a Season of Impeachment and Megxit': viewing Obata's watercolors at the Smithsonian American Art Museum, DC, one of only two art trips I took in 2020. Obata, 1885-1975, taught at Berkeley when Pearl Harbor got attacked. His ability to teach at internment camps was a testament to his fortitude.  Obata returned to Berkeley after the war, and in spite of America's mistreatment of Asians, became a US citizen in 1954. Down the hall at the National Portrait Gallery tourists were paying homage to Amy Sherald's 'First Lady Michelle Obama' portrait and Kehinde Wiley's 'President Barack Obama' representation; both paintings acted as beacons of hope against the shenanigans happening at the White House blocks away—and  sadly continuing.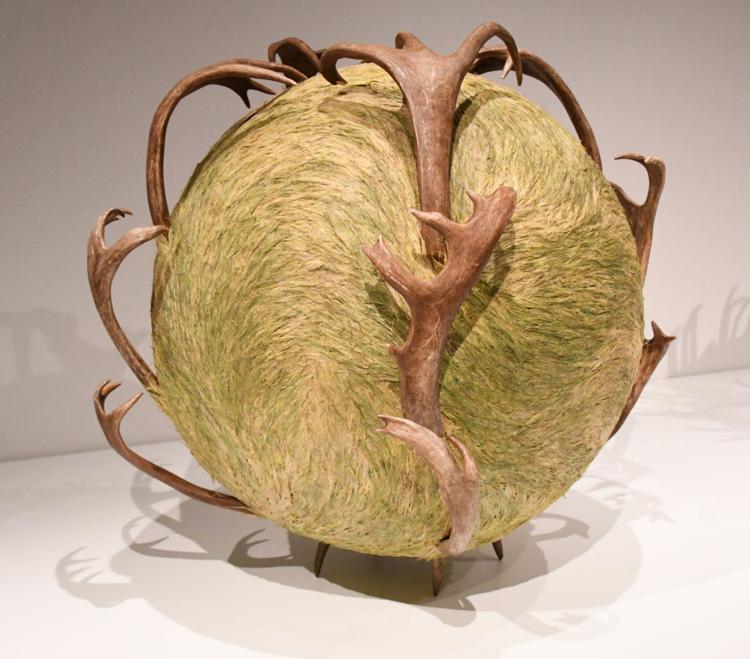 Sleuth 2. (February 10, 2020): 'Aslaug Juliussen: Intersections at the Anchorage Museum': was shown just before initial Covid closures. Juliussen uses inedible reindeer parts to make wall hangings, bone installations and spherical sculptures. She's an artist who recycles in the age of Climate Change—a crisis hopefully returning to the forefront with the Biden/Harris administration. Juliussen bridges ancient craft with modern techniques by morphing animal detritus into gorgeous art.  Her ancestral heritage and respect for reindeer are ingrained into the materiality of her work.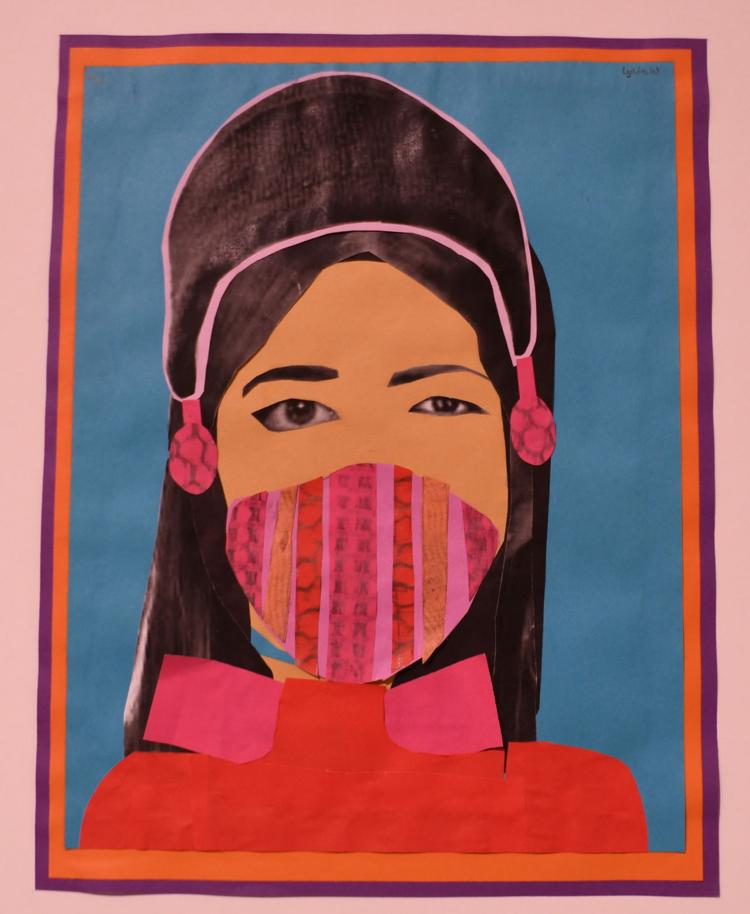 Sleuth 3. (March 9, 2020): 'Anchorage area student-artists carry on through Coronavirus panic':  K-12 artists, a myriad of ethnicities which peacefully co-exist in Anchorage, resounded with themes from Global Warming to teen angst.  ASD's Annual Student Art Show, 2020, was the last museum open house before March 13th when the Trump administration could no longer deny Coronavirus, and the US shut down.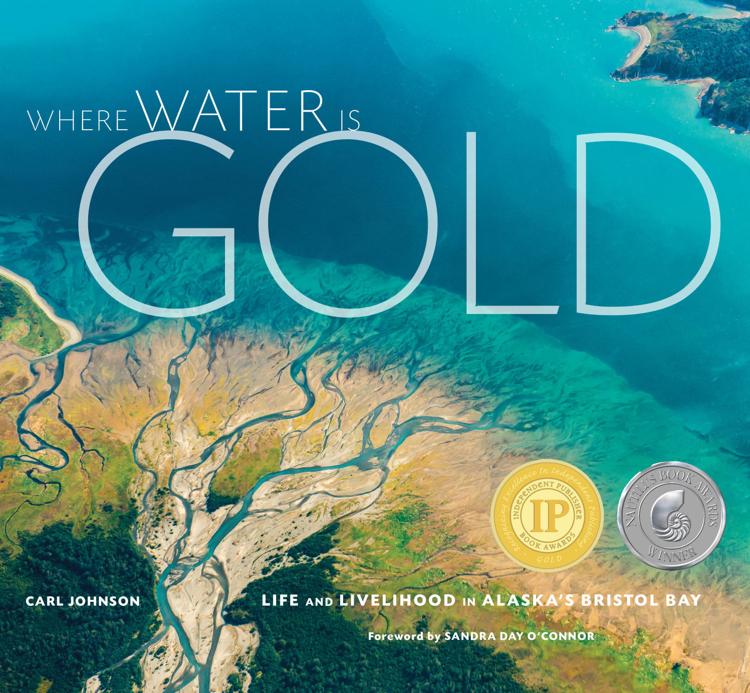 Sleuth 4. (June 22, 2020): 'Where Water is Gold by Carl Johnson—Close-Reading Pebble Mine': visually explains why The Pebble Mine project, imagined since 1988, is potentially a catastrophic disaster, threatening the ecosystems of Bristol Bay, with its world famous salmon runs. Presently, the project is on hold. When Johnson's winter Museum class abruptly Covid-ended, he voluntarily taught from his Rabbit Creek studio, served-up with his wife's raspberry ice tea—best photography instructor in Alaska.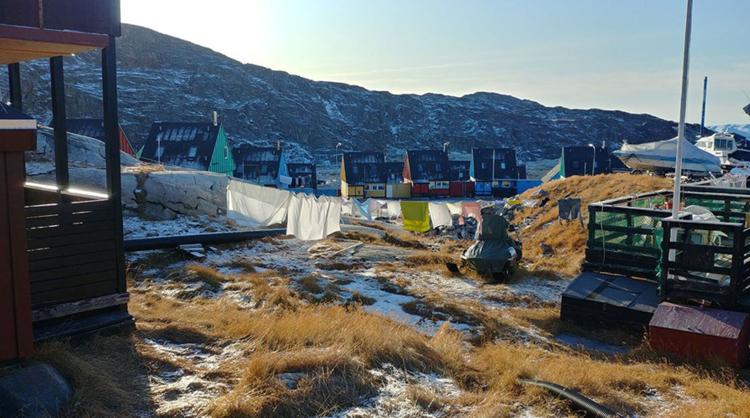 Sleuth 5. (August 3, 2020): 'Materiality of Laundry: Highlighting Social Disparities and Climate Change': Andreas Hoffmann's photographs of laundry hanging outside houses in Greenland were supposed to be shown at the Museum's spring conference—North X North, 2020 (photos on Anchorage Museum website). Hanging laundry on lines, a chore done for centuries, usually by women, is recognized as energy-efficient over powered dryers.  All those Downton Abbey-esque Victorian serials, where gowns spotlessly cling, and winged collars pop-out of men's evening shirts, stiff as egg whites hand beaten in cellar kitchens—household garments were hand washed in large scalding kettles by platoons of low wage women servants.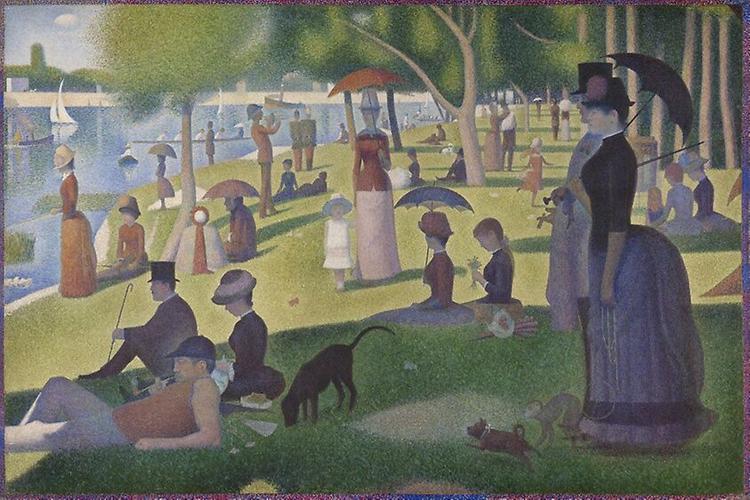 Sleuth 6. (August 31, 2020): 'Interpreting persuasive personalities through Critic Felix Fénéon': was one of MoMA's online shows, eventually in situ with timed- ticketing. Fénéon, like Trump, understood how to use an enigmatic persona advantageously. Fénéon labored as a bureaucrat, while moonlighting as an art critic. Without inherited wealth, he became a Robin Hood using art connections, working underground, to alleviate Paris' social and economic disparities. Trump, more like the Sheriff of Nottingham, and born uber-rich, falsely claims to help those in need, always managing to obtain a parachute when bill collectors beat down his golden doors. Trump's scare tactics about 'suburban housewives' threatened by roving bands, and his continual denial over losing the presidential election, continues to keep his base combative and acting irrationally.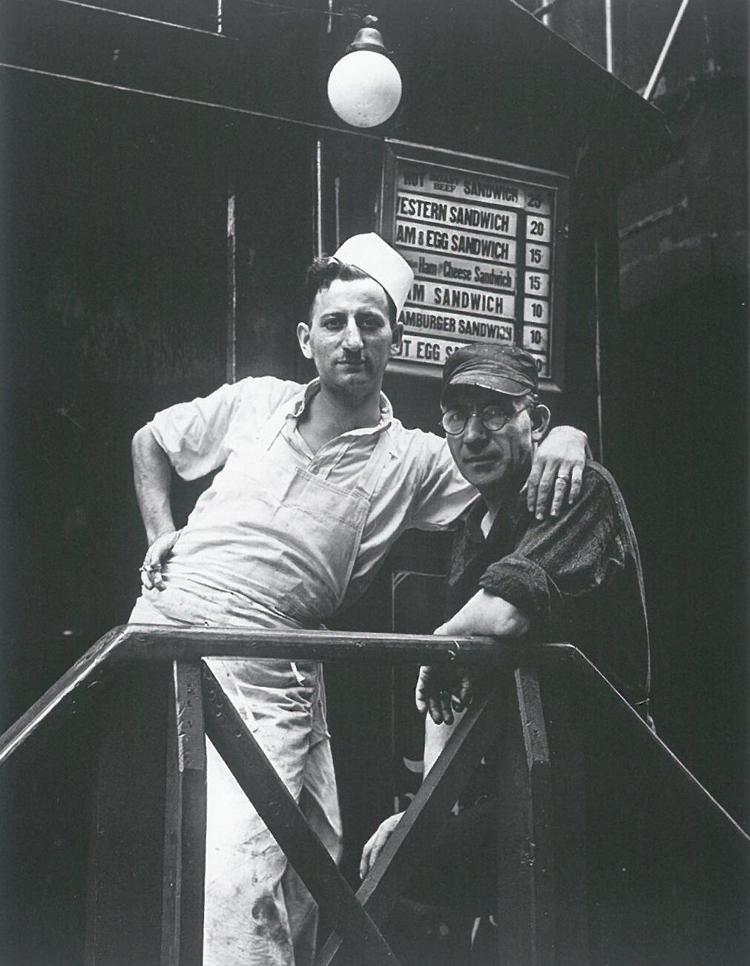 Sleuth 7. (September 14, 2020): 'Needed Photographic Reflections of US: Walker Evans by Svetlana Alpers': is a book by the daughter of a Russian refugee, who spent decades as professor of art history at Berkeley, receiving numerous awards like-- officier 'de l'Ordre des Arts et des Lettres' by the République Francaise.  Walker Evans (1903-1975) was a photographer from St. Louis, Missouri. While Evans' work may be tossed about as post-War Kitsch, his inferences to 'absence' with layered symbolic signage placed upon objects, definitely speak to Postmodernity. Evans' photographs of actual signage, found on ramshackle buildings, have a sociological quality, a narrative of the times. In 1936, he and writer James Agee ventured to Hale County, Alabama to document the abject poverty of white tenant farmer families, which became 'Let Us Now Praise Famous Men, 1941'.  Evans' ability to also picture African-Americans with dignity, in the Jim Crow era was a rarity.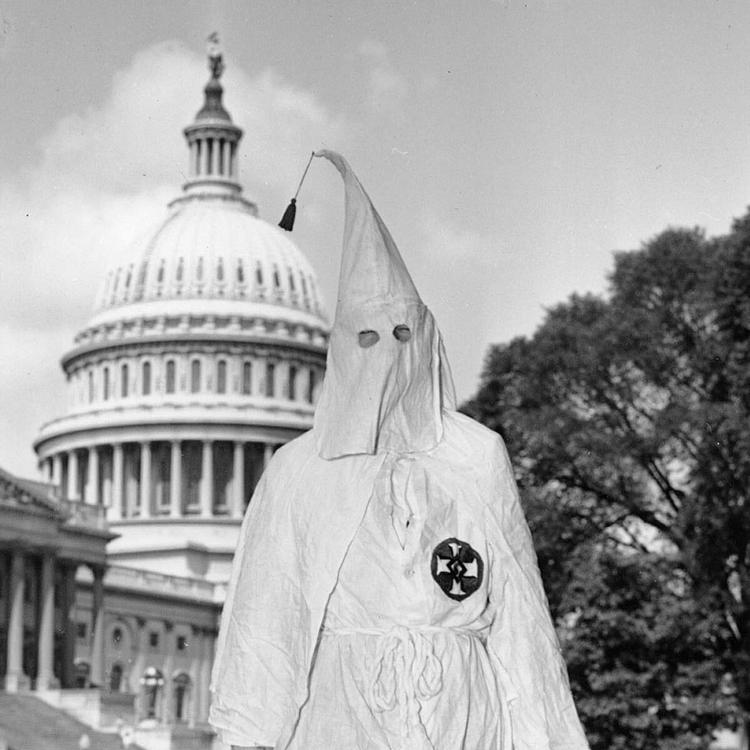 Sleuth 8. (October 26, 2020): 'Interpreting Racism through the Exhibition, Philip Guston Now': was to open at the National Gallery of Art, DC, June 2021 but was stalled until 2024. According to the New York Times, "directors of those museums released a joint statement saying they were 'postponing the exhibition until a time at which we think that the powerful message of social and racial injustice that is at the center of the Philip Guston's work can be more clearly interpreted' (NYT, Sept. 25, 2020)."  To say this delay greatly upset the international art community would be an understatement, as it was felt the stoppage was couched in undisclosed financial and political motives, with a rescheduled Guston show predicted to be a watered-down exhibition.  While spring 2020 witnessed the unjust killing of George Floyd, igniting global anger culminating into 'Black Lives Matter' demonstrations, it was agreed that blocking Guston's retrospective misinterpreted his art, and wrongly made him a scapegoat.  Guston's daughter Musa Mayer said that his work "dared to hold up a mirror to white America (NYT, Sept. 25, 2020)." The show is now scheduled to open at the Museum of Fine Arts Boston, May 2022.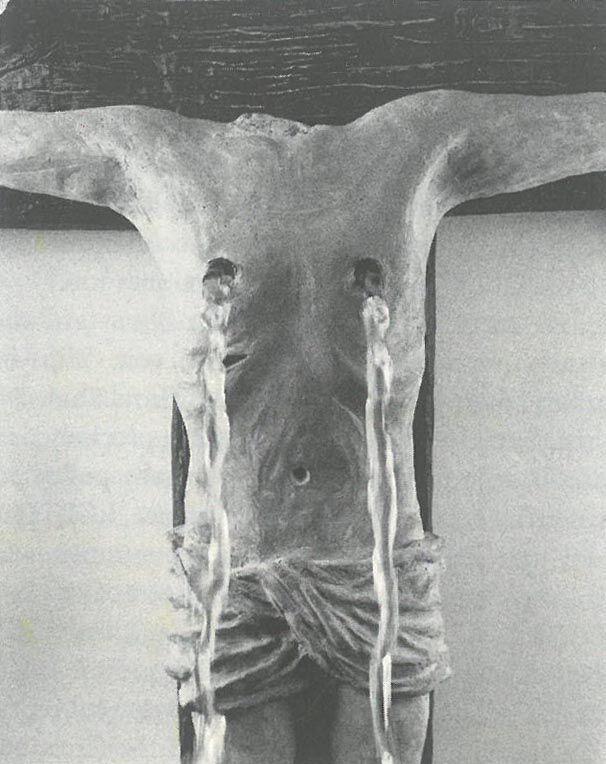 Sleuth 9. (November 9, 2020): 'What Comes After Farce?—How about Keith Haring-isms': two books—'What Comes after Farce' by Hal Foster and 'Haring-isms' edited by Larry Warsh, depict art in the age of a politically divided and often unjust nation. Foster's book holds aesthetic examples which pose as many questions as answers about how humans bribe and torture each other for power, then twist narratives to make themselves look good. Keith Haring (1958-1990) graffiti-d on subways and drew colorful cartoon personalities to address social ills. Unlike Coronavirus, which Trump continues to down-play, AIDS carried an additional stigma—victims deserved to die because they committed immoral sexual acts.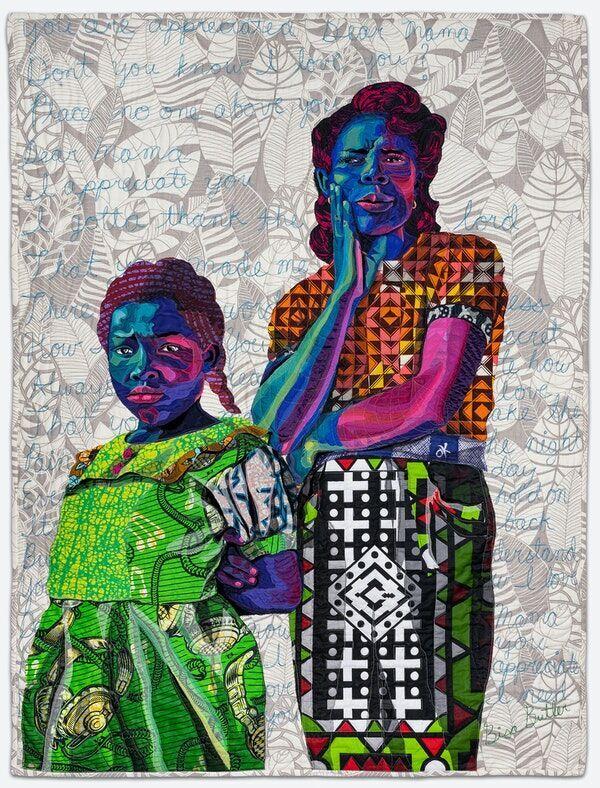 Sleuth 10. (December 21, 2020): 'Home for the Holidays—the Covid 19 Edition': Bisa Butler and James Lancel McElhinney made my Coronavirus 'Groundhog Day' lifestyle less monotonous. Art Institute of Chicago's, 'Bisa Butler: Portraits' (thru April 19, 2021) are ordinary people constructed from bits of cloth and appliquéd onto fabric. By varying colors and textures, immaculately dressed figures appear to dialogue, while exuding self-confidence. Butler wants her bodies to transcend race and culture, so skin tones are also psychedelic. Recycling material transformed into art is great for supporting Climate Change. McElhinney is a visual raconteur: artist, and oral historian.  His mini-tome 'Sketchbook Traveler' is a backpack-able art book. McElhinney insists there is a relationship between writing and drawing. His book discusses ways to enjoy nature conservancies, walking and biking trails that now parallel the Hudson River, allowing artists and tourists to embark on alternate journeys beyond the many museums unique to New York City— also useful when hiking in the Rockies or in Alaska. A modern day Thomas Cole, McElhinney moves beyond Nineteenth Century American Romanticism, with its Manifest Destiny, and presents landscape as something to be protected in light of Global Warming.
Mini Sleuth: Thank you Jodi Price at Princeton University Press, who sent me lots of books. Complete essays are available online-- Google by title and author.  Books critiqued are on Amazon. Next time, Sleuth's Top 10 pictures of 2020.
Jean Bundy is the Climate Change Envoy for AICA-International.