The legendary Second City sketch theater team, which has been the training grounds for many, if not most Saturday Night Live stars returns to Anchorage for the first time since the start of the pandemic Saturday night with a 7 p.m. show at the Performing Arts Center.
The Press caught up with veteran Second City member George Owens for a little bit of Q&A ahead of the show.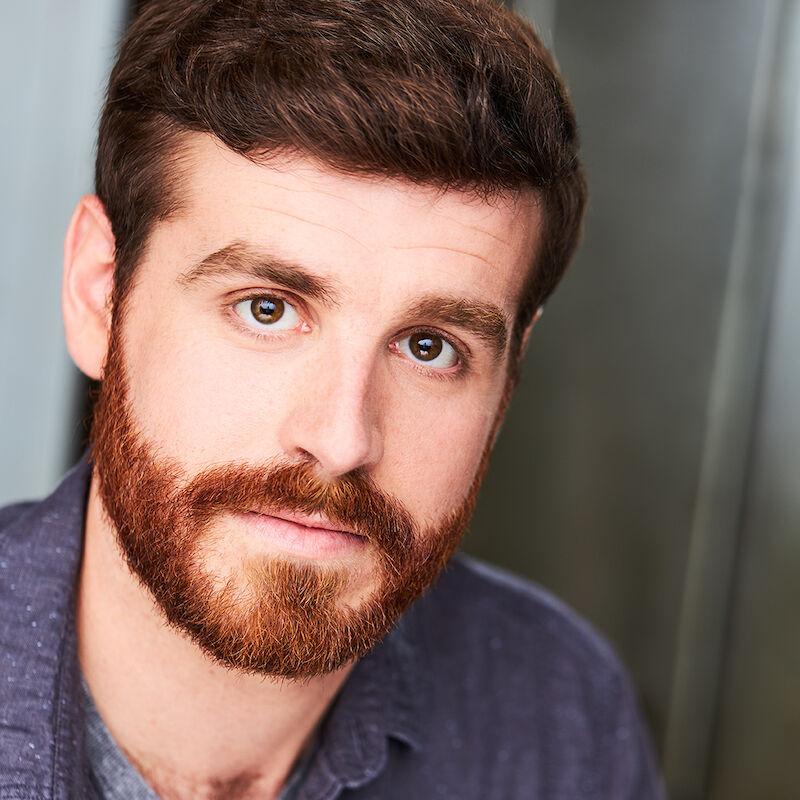 What kind of show does Second City have lined up for the Anchorage crowd Saturday night?What are some of your sketches? 
We are running such a fun show at the moment. The show is a great mix of sketch and improv. Folks can expect to see sketches that deal with the winter season, politics, and the utterly absurd. We even have some anchorage specific material. It's a great time and we have a ton of fun doing it. 
How has the pandemic affected sketch comedy and improv, both in terms of content and its reliance on live in-person venues? 
I think content-wise it's about the same. We're pretty hesitant to talk about the pandemic, at least I am. I think that people are so inundated with it all the time that the last thing they want to do is sit down from 2 hours of laughter and hear about the stuff they have to live through everyday. Covid is all we talk about all the time, and while it's not entirely absent from the show it's mentions are few and far between. As far as the live in person aspects of it, it has greatly affected where we can perform and what we can perform. Some of the most fun bits we can perform rely on us going into the audience and interacting with them, but as I'm sure you can imagine we can't do those right now. But we're making the best of the situation and we have found really fun workarounds that deliver the same experience to the audience. 
I understand you're on a farewell tour of sorts with Second City. What's up next for you and what has being part of Second City meant to you? 
Yeah this will be my last tour for The Second City. I still have some projects at Second City that I am working on and need to finish out in the spring. After that? Who knows! That's the nature of the business, put my nose to the grindstone and see what opportunities arise. 
The Second City has been a part of my life for the better part of 15 years. I started as a highschool kid at one of their summer camps, went through the training center when I was in college, even worked as a marketing intern, and the whole time I had my eyes on this job. Travel around and make people laugh? It doesn't get any better than that. Anchorage was one of the first tours I went on when I started in 2019 and when I saw it come up on our schedule again, it felt very full-circle. It felt like a closing. Second City has meant working with the most kind, most unbelievably talented, melt your face off funny and resilient artists. I know in our time hyperbole is very popular. Everything is the best thing to ever exist. But these folks that I have been fortunate enough to perform with and call friends are the real deal. It's been the joy of my life. I'm sure I will look back on it and think "why did I ever leave."
Have you found the comedy at Second City to be getting more political since the pandemic? What do you think of the role of sketch comedy as far as addressing our stark political divides? 
I actually think things have gotten less political in recent years. I think more and more we are seeing that people really just need a couple hours where they can turn their brain off and laugh. Now, we still deal with political issues through satire, but we have to be more nuanced about it. I think sketch is the best way to present political satire and I think we see that in the longevity of places like Second City and SNL. It's not like stand up where someone stands on stage and gives their personal opinion on a matter. We work to present a societal opinion through our own experiences as artists. 
What's been your favorite sketch or bit in your years at Second City? Why? 
There was a sketch we used to tour called BassMan. An absurd romp that ends in the title character dying. One of the actors I used to tour with, who is now on The Second City's Main Stage, would take forever to die. As our time together went on he would take longer and longer to die and no one on the cast could ever hold in our laughter. On his last night I think he took three and a half minutes to die. We were all crying with laughter the whole time trying to keep it together. 
When did you first get the bug for sketch comedy? Who and what were your influences? 
In college, when I started working on it and watching it more it really opened up a lot of creative possibilities because if you get the set up right you can really dive into some wacky stuff and the suspension of disbelief is inherent. I think 
comedically my biggest influences when I was a kid were Chris Farley, Jim Carrey, Monty Python, and my parents. They're funny and they have always cheered and sometimes even egged me on.