Attracting new generations of opera fans is vital to the future of the art form, but it isn't the easiest task.
Many think it's too boring, too slow, too foreign, and some might even cringe at characters on stage singing phrases they could just as easily speak.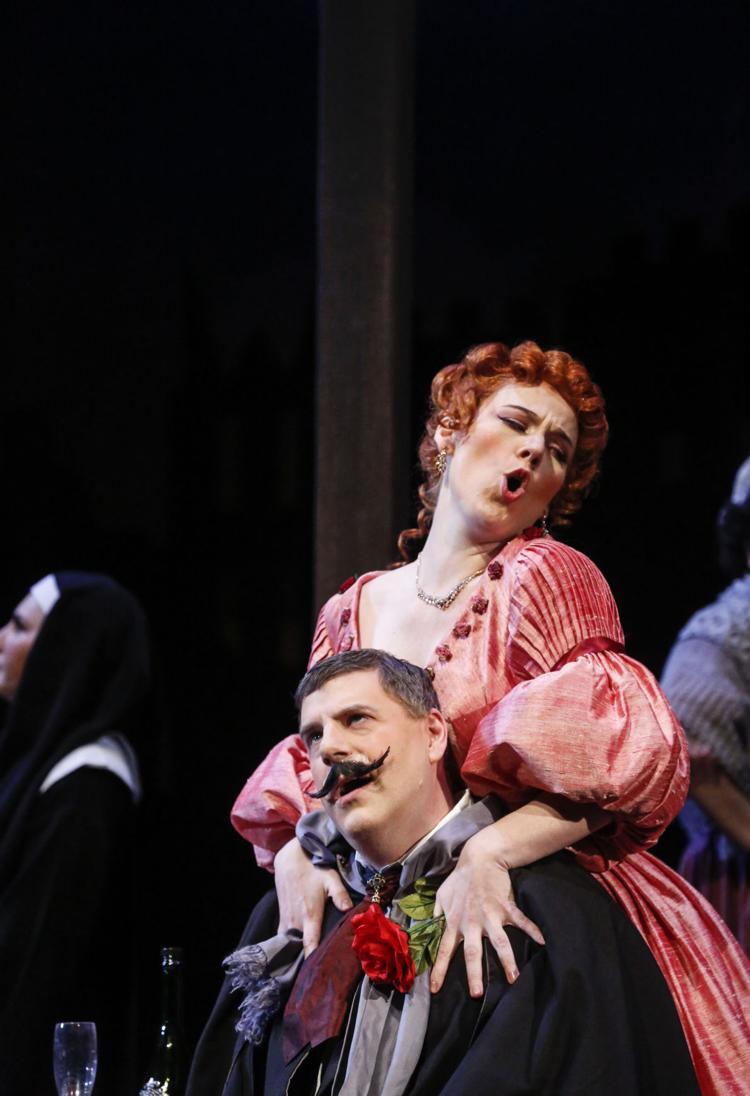 There are however, a couple of operas that, almost without fail, blow the doors off of audiences novice and expert. One of them is Carmen and the other hits the Sydney Laurence Theater Friday through Sunday as Puccini's 'La Boheme' closes the 2018-2019 season for Anchorage Opera.
"This is the perfect first opera; when you think of opera, this is it," said Lindsey Ohse, who starred in 'Don Pasquale' last year in Anchorage and returns in the role in Musetta for La Boheme. "You're gonna laugh, you're gonna cry — somebody's probably going to die, but you're going to leave with a full heart."
Set in the Latin Quarter of Paris in the 1840s, La Boheme follows the lives of a half-dozen Bohemian, starving artist-types through their triumphs and tragedies. A century and a quarter since the opera's debut, the stories it tells ring true as ever. Musicians, performers, artists and writers still struggle to eke out a living in urban confluences at the expense of their bank accounts, and even their health.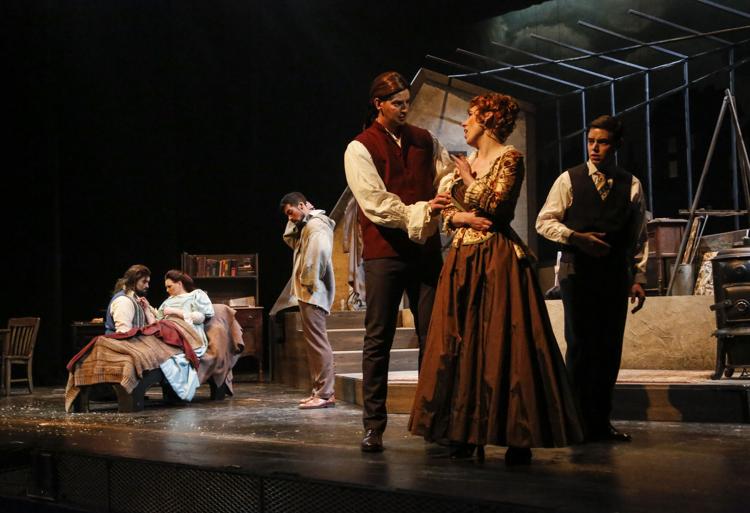 "As an artist I've always felt fortunate to be part of La Boheme, and I think most come to this piece with a sense of gratitude to be part of it," said Luis Alejandro Orozco, a native of El Paso, Texas, who plays the role of Marcello. "A lot of it has to do with the fact that these characters are people we know — it's no secret that the life of an artist — especially in the U.S. is not an easy go. It's a hard life and to get to portray these characters that made their art their identity, it's almost cathartic… Artists are some of the most sought out and undervalued people in society."
The enduring relatability of the La Boheme story has made it possibly the most flexible work in the pantheon of opera. Companies and directors have almost free reign when it comes to making changes, be they anachronistic or linguistic.
"Just this past summer at the Pittsburgh Festival Opera, I did an Andy Warhol themed version, set in the 1960s and 70s with lots of drug references," said Andrew Potter, who at nearly 6-feet-10 inches, is playing the role of Colline for the seventh time. "Essentially it was like taking Boheme and turning it into 'Rent', but still as an operatic version. It was very nice; it was the only time I've done Boheme in English."
Claire Kuttler, who stars in the tragic lead role of Mimi, said she once did a version of Boheme set in post-World War I Paris.
"The thing I try to remember about opera is to to keep it simple," Kuttler said. "Who is Mimi? She's a girl who likes a guy and she's trying to reach out and connect and that's a story you can set in any time period you want to. That's why you can move it around — the emotions are timeless."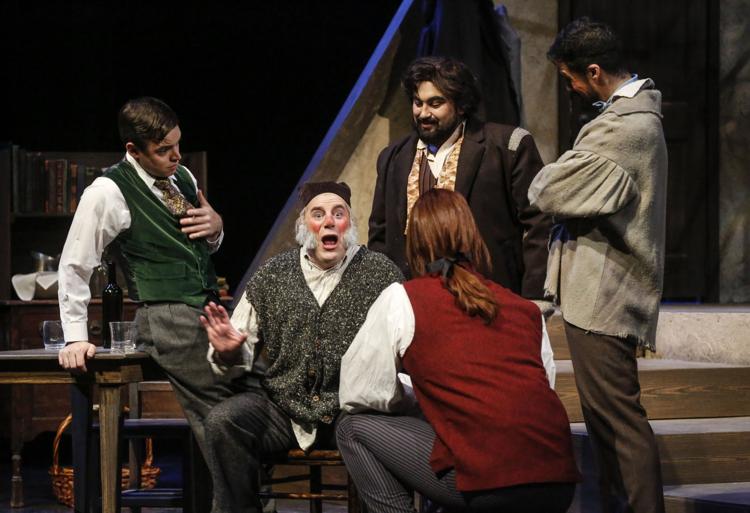 Of course, the piece most associated with taking liberties with the Boheme storyline is 'Rent', the 1996 Broadway musical that was made into a major motion picture in 2005.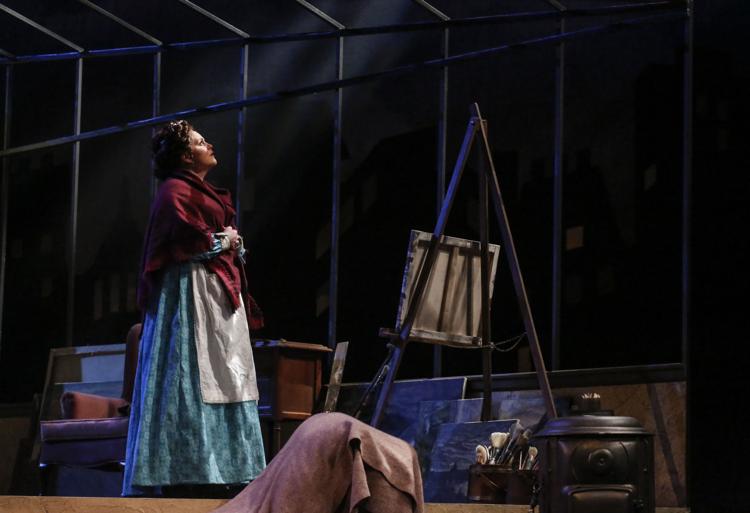 "I was in middle school when Rent came out and I obsessed over it," Ohse said. "Still, to this day I can sing you every lyric. It doesn't diminish Boheme; in fact, in Rent they musically quote Musetta's Waltz and one character says, 'write us a song that doesn't remind us of Musetta's Waltz. It pays homage to Boheme, but it's so different it doesn't take away or diminish the power of Boheme. It is the perfect opera."
Stage Director Laura Alley said that perhaps the question of whether Rent is good for Boheme may be backwards.
"I think La Boheme was good for rent; if it wasn't for La Boheme, there would be no rent," Alley said. "I kind of think La Boheme is one of those pieces that never gets old, audiences just love it and it's really one of those bread and butter operas… There are some pieces you just know are gonna sell tickets and I think this is one of them."
Peter Scott Drackley, reprises his role as Rodolfo for the fourth time. He agrees that the key to Boheme's success is its timelessness.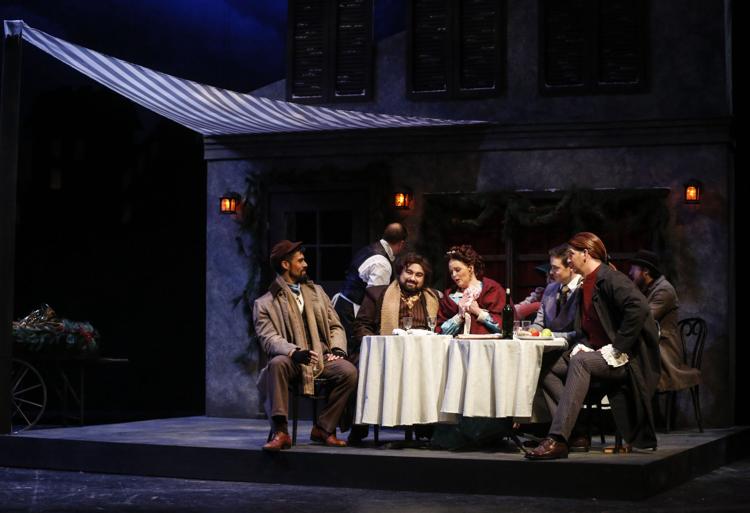 "What I think is special about La Boheme is relatable — even now, these are real humans with real emotions; you can relate to them," he said. "A lot of operas need to update to stay relevant, but this piece, set whenever, it's still about the raw emotion."
Alley said this Anchorage production of Boheme stands out for her because of the chemistry and teamwork of the performers.
"This is a dream cast, a huge amount of energy," she said. "Everybody has really good acting chops and everyone seems to get along really well. There's a nice chemistry and everyone is involved. Lindsey is just wide open and out there and Peter and Claire are just gorgeous together and the boys' scenes, when it's just them you have to keep an eye on them because they have a little too much fun."
Kuttler said she hopes this Anchorage run of La Boheme will recruit more than a few new fans to opera.
"I think the cast is very strong, vocally, but more than that, it's primarily our storytellers," she said. "Even if you've never been to the opera, come and see a love story and hopefully you'll be moved."
"The music draws you in and who doesn't love a love story, even if it is a tragic love story," Drackley said. "You'll come there and you'll be laughing and you'll leave crying because it is unforgettable."