By Matt Hickman
Riding atop his tractor or bulldozer on his 400-acre farm in Georgia is where Jeff Foxworthy finds himself most in tune with himself, free to ponder such questions as, what in the actual hell happened to our country?
Decades of phenomenal success in stand-up comedy and starring in sitcoms and game shows alike, Foxworthy's bottom line is less imperiled by President Trump's tariffs than many of his fellow soybean farmers, affording him the opportunity to see things from a less desperate, maybe less partisan point of view.
"It's crazy times we live in right now," Foxworthy said in a phone interview Monday, ahead of his Sept. 1 show at the Alaska State Fair. "Everybody is screaming for tolerance and diversity, but the minute somebody doesn't vote or think like you do, we crucify them. That seems neither tolerant, nor diverse. How boring would it be if we all thought alike and voted alike?"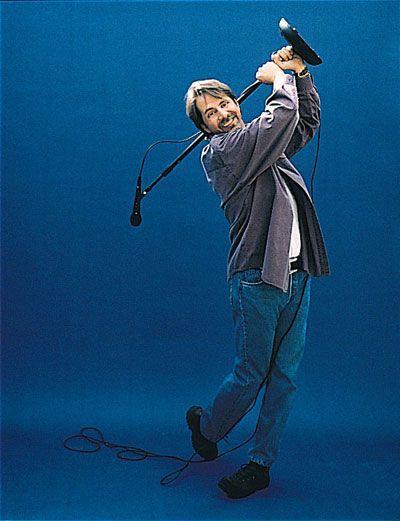 It wasn't so long ago that Foxworthy was the champion of building a bridge of understanding between Southern Whites and, well, just about everyone else. His 'You Might Be A Redneck…" comedy blueprint caught on like wildfire and spawned the Blue Collar Comedy Tour, where alongside fellow Southern comics Ron White, Bill Engvall and Larry The Cable Guy, barriers between north and south, liberal and conservative melted away.
"I did Redneck jokes because everybody called me a redneck and hell, I know what I am," Foxworthy said. "I wasn't laughing at somebody; I was laughing with my people — my brother, my sister, my uncles, my cousins; we're all rednecks, but we seem to have lost that."
Foxworthy finds that people have a harder time now poking fun at themselves, even as they've become more harsh toward those who disagree with them, politically or otherwise.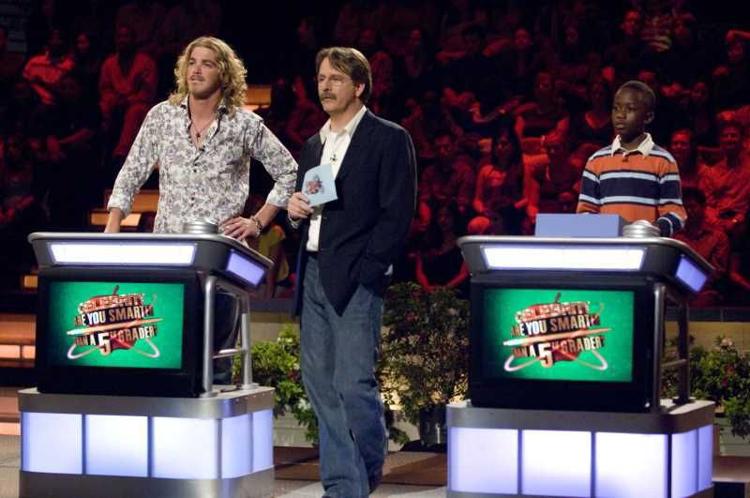 "Recently, a lady said to me, 'I've been a fan of yours for 20 years, but I'm a woman with a big butt and you made a joke about women with really big butts, so now I'm not going to watch you anymore.' So I said, for years you watched me make fun of myself and my family, and that was OK, but the moment it hits close to home, you don't have a sense of humor about it? Sorry, but I don't understand that. I don't ever go out trying to hurt somebody… Every comic I talk to now says that when they sit down to write they worry about people being offended. I think you have to be brave enough to say, you know what? I don't care."
The height of Foxworthy's fame coincided with the re-election of southern, rural, white President Bill Clinton, and while Foxworthy's Redneck shtick barnstormed the country to sell-out shows, Jeff Gordon's NASCAR and Garth Brooks' country music were doing the same. Redneck fever was sweeping the nation, and for a beautiful moment there, it appeared the divisions going all the way back to the Civil War and Reconstruction might just find some mending.
Fast-forward to today and, to put it lightly, much of that camaraderie and goodwill has wasted away. Redneck is again a term of derision, a far cry from Foxworthy's adorable test for recognizing the little bit of Redneck that lives in all of us.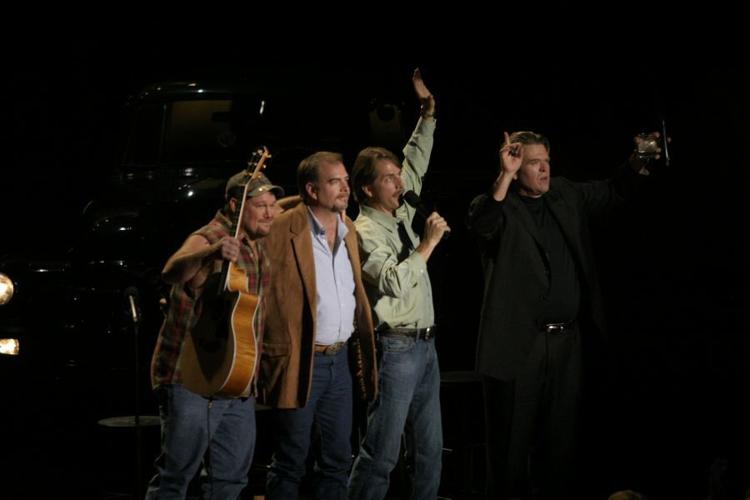 Foxworthy isn't sure where to place the blame for the stark divisions in our culture, but he was open to the idea of at least one major culprit being social media, a tool he's avoided, largely out of professional caution.
"I never did any of that because I'd seen too many people thinking something then tweeting it out and their career was over," Foxworthy said. "It just seemed like a trap and I was not going to get into that."
But, in his latest TV gig, as one of three judges on the NBC show 'Bring the Funny', in which he, model Chrissy Teigen and SNL vet Kenan Thompson pick their teams according to which comic makes them laugh — a la 'The Voice' — the network required Foxworthy to get an Instagram account.
"My wife laughs at my Instagram because everyone else's picture is out at clubs or the Mediterranean and mine is getting yourself off the tractor at the end of the day," Foxworthy said. "But they wanted me to do it according to what my life is like. People follow it, but I'm not trying to be hip."
Foxworthy said social media has changed comedy as much as it's changed everyday life, and not always for the better.
"When I started out most of the big money was in doing records and specials — you'd sell records and DVDs. I think my first records sold almost 8 million copies and now 50,000 is a hit. Nobody buys records… this generation has had to rely on going to social media," he said. "It's also created a lot of bravery people wouldn't have if they had to talk to people face-to-face. People get on social media and they're totally different. I know a lot of people like that — the person they are in-person is totally different than the person on social media."
Foxworthy said comedy has a unique opportunity to bridge some of the divide.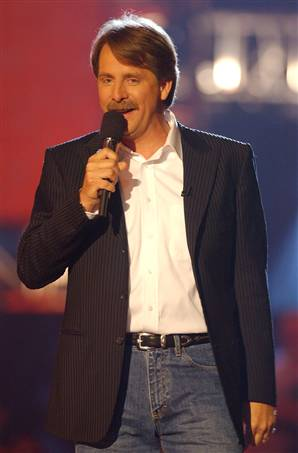 "It's kind of the last bastion of truth; the standup gets up and says things the rest of the world deems politically incorrect, or what have you, holds things up and say's isn't this stupid and silly and everybody has to say, 'yeah, I guess it is,'" Foxworthy said. "We had a comic on (Bring the Funny) a week or two ago from Alabama and he made a joke that people are just complaining about how Trump is racist, but he wouldn't make it in the top 50 most racist on his mother's side of the family. Hey, that's gutsy to say, but somewhere there's truth in that, too. I do think that's kind of the job to point out that truth."
Foxworthy also made it a point to seldom be overtly political, rather personal, inclusive and warmly self-deprecating.
"I always just talked about my life. I was real lucky that early on I figured out what worked for me…. I could always go back and listen to an old album, or in my case cassette tapes of one of my specials and I always said that was like a snapshot of my life that year," Foxworthy said. "I realized the people I was talking to were probably feeling the same way and that's what comedy is — finding those things we have in common. I think the country is as divided now as it's ever been, but if you took people out of politics, you'd find out there agree on about 85 percent of things. But we don't celebrate the 85 percent; we scream at each other over the other 15."
Foxworthy continues to perform as a stand-up, doing 70 to 80 shows a year. He said he's come to enjoy doing game shows like 'Bring the Funny' and 'Are You Smarter Than a Fifth Grader' for a number of reasons.
"Mark Burnett asked me if I was interested in hosting a game show and I thought, 'nope, too cheesy.' But then I asked, what's the premise? Adults taking elementary school tests for a shot at a million bucks? That's brilliant!" Foxworthy recalled. "It allowed me to still be funny without being mean, and even if (a contestant) is doing well, you're only doing things an 8-year-old can do, so you can't get too cocky. I really enjoyed it, and you can shoot 'em all in a block. What I didn't like about doing sitcoms is they become so life-consuming."
Foxworthy's contributions aren't limited to the stage and screen. He's also a published children's book author and creator of the No. 1 board game on Amazon called 'Relative Insanity', the idea for which came to him after having to chase younger family members down to the basement so elders wouldn't have to listen to shocking filth of 'Cards Against Humanity'.
"I thought, there's gotta be a way to keep playing this if you're grandparents were there. So I literally went through 1,000 notecards and 500 punchlines asking myself, what do we all have in common?" Foxworthy said. "Every family is crazy, so it's set-ups with relatives asking questions like, right before the bride walked down the aisle, daddy whispered to me…. It's seven punch lines and the one that gets the biggest laugh wins. You learn to play it in two minutes."
At the end of the day, though, it isn't game shows, sitcoms, farming, writing children's books, drawing cartoons in airports or developing board games that claim Foxworthy's passion. That will always belong to stand-up.
"I didn't get into standup to do TV or movies. Most people think they've got to do those things, but stand-up was always my ultimate goal," Foxworthy said. "You look at guys like Leno, Seinfeld, Gaffigan — at their heart of hearts, they're standup comics and I think that's a real unique art form. It's one of those things you never quite figure out and that's intriguing to me. After all these years, I still don't know what an audience is going to laugh at."
Foxworthy said he's played in Anchorage and Fairbanks before as stops on the Blue Collar Comedy Tour. When he takes the stage Sept. 1 at the Borealis Theater at the State Fairgrounds, it will be five days before his 61st birthday, but he doesn't see himself slowing anytime soon.
"I can't imagine ever walking away from standup. Maybe that day comes when I'm not funny anymore, but the audience, it still seems like they're laughing as much as they always did," Foxworthy said. "The biggest compliment I get at the end of the night is 'oh my God, I can't remember the last time I laughed that much!' It's the release valve that keeps the boiler from exploding… You forget sometimes just how fun it is to laugh; it keeps you from going crazy."