Should a Stand-Up Comedy Hall of Fame ever be erected, no inaugural class would be complete without the induction of Paul Rodriguez.
Beginning his career in the early 1980s, Rodriguez was the first mainstream Latino comedian to not be a stereotype of something akin to Telemundo vaudeville. Instead, Rodriguez established gravitas speaking about observational and true-to-life experiences and the philosophies to be gleaned from them no differently than contemporaries like Jerry Seinfeld, Bill Maher and Bob Saget. More than 40 years and a parade of Latino comics following in his footsteps later, the legendary comic with more than 90 acting credits to his name returns to Anchorage for a show Saturday night at the Dena'ina Center, his first visit to the state in five years.
"When I first started, the Whites laughed and the Latinos didn't," Rodriguez recalled. "I got a lot of criticism saying I was making fun of the culture — well hell yes I was. I'm not going to make fun of a culture I don't know. It's cool for Latino comics to do it now, so I guess I took it on the chin for them."
Rodriguez's first experience in Alaska was when he was enlisted in the Air Force specializing in delivering supplies to embassies. This trip to the Last Frontier figures to be his last as a comic after having undergone a quadruple bypass in March of last year.
"That gave me a different perspective. What's important to me now is hanging out with my grandchild, spending more time with friends — my friend Bob Saget just passed away and so many others I came up with in comedy have passed away," Rodriguez, aged 67, said. "Maybe I'll go next. You wonder if people will remember you. The old saying that says, 'what other people think of me doesn't matter,' I think it does. At the end of our lives we look back for something and ask, 'what the hell have I done?'"
On his final tour, Rodriguez is looking to put together material for a farewell special.
"I'm living on borrowed time, but at the same time there's a lot of funny things I see in a different perspective now. I don't see myself as ann old man but I see my traveling days coming to an end and trying to make the best of it," Rodriguez said. "I'm looking at doing an hour special swan song on Netflix then I'll go to my ranch in California and grow marijuana or lemons."
Rodriguez said that growing older and confronting his mortality has also probably also made him a better comic.
"Being a certain age you get a license — you're just an old kook. I have no message to impart. You come to my show I'm not going to impart my views; I'm going to talk about my daily routine," he said. "Things that were very important to me in my 30s don't have that value anymore. You acquire money, property, land — all that is meaningless, really." 
When Rodriguez first came up, comedians weren't just given license to offend audiences, it was practically expected of them. Not so anymore.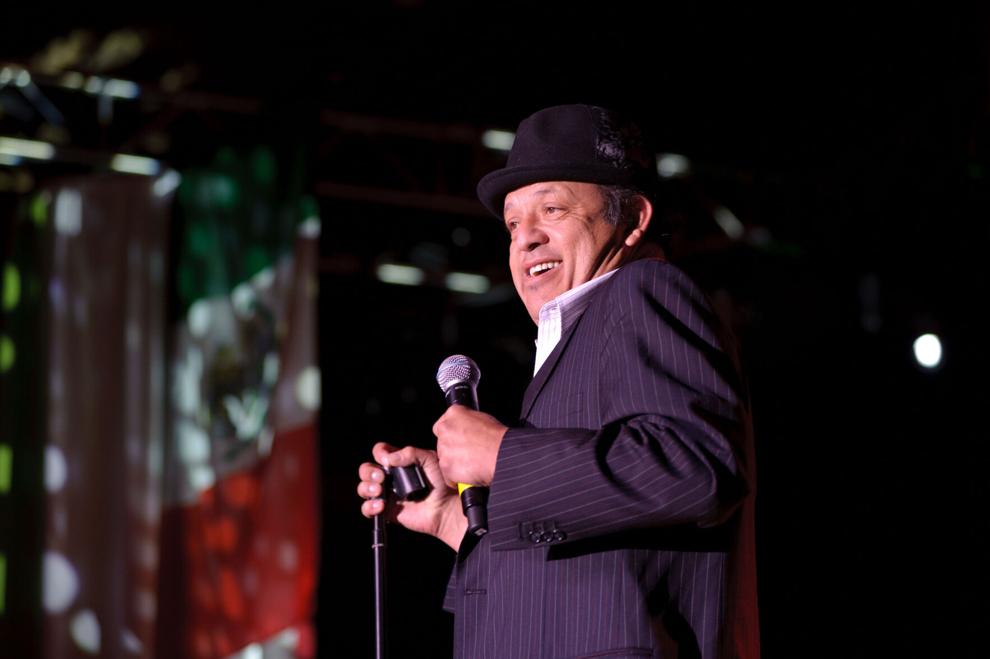 "In the 80s you were freer to say things. All standup comics feel we've been muzzled, either by the right or the left. It's forced you to do comedy where you worry about who's going to be offended," Rodriguez said. "What's happened is we're raising a nation of people who feel entitled to be offended, and that's the nature of comedy — somebody has to be offended; every joke has to have a butt."
And while Rodriguez tries to keep politics out of his act, in his personal life he does proudly wear the rare badge of being a Republican in his personal views, a shift that came as a result of his activism regarding water rights for farmers in Central California.
"About eight years ago I fought the federal government over water rights in the San Juaquin Valley and I learned all about the water rights the migrant farm workers have. That cost me in Hollywood because it is still a very liberal place and I guess fighting just to be a farmer makes you a conservative," Rodriguez said. "I went into the water fight a Democrat and came out a Republican and that's hard for Hispanics to take. I told me mom and dad to sit down to tell them I'm thinking about being a Republican and they said, 'oh my God I thought you were going to tell us you're gay… We'd rather you be gay.'"
Rodriguez said that regardless of a comedian's personal views, the role of comedy in healing the divides between us is simply to be funny.
"They say comedy is the best medicine, but in reality comedy keeps you sane. When times are hard it's more necessary than when times are good," Rodriguez said. "I hope there will always be a Mort Sahl up there who will make you laugh in spite of your beliefs. A lot of the guys I admire, like Garry Shandling — you didn't know if he was a Republican or a liberal and you didn't know about Rodney Dangerfield either. It's about the one-liners, and I remember talking to (Dangerfield) about that, the idea that you want to create a joke that's funny today and funny 10 years from now and doesn't depend on a name like Monica Lewinsky. 'Take my wife, please.' These are the gems that are hard to find."
Ever on the lookout for material for his swan song, Rodriguez said he'll be incorporating a fair bit of Alaska-centric comedy into his set Saturday night.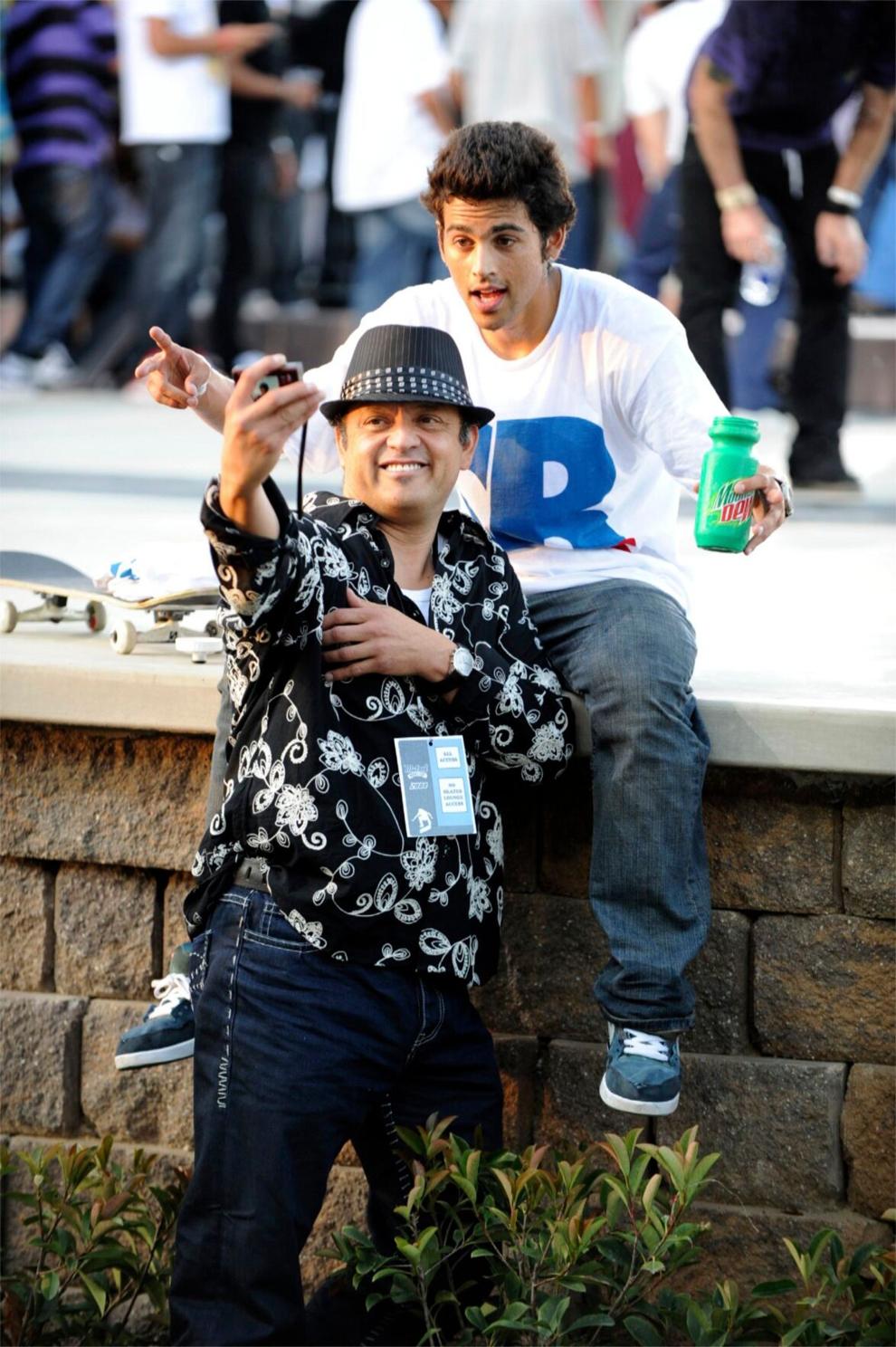 "I'm going to talk about impressions of Alaska in the Lower 48, which are probably way different than you think. When we think of Alaska we think of the shows on TV and people living in the wilderness, when in fact, Alaska is probably very urban and you have a lot of the same problems we do," Rodriguez said. "I go up on stage with certain ideas that come out. I think I owe the audience an hour's worth of laughs and I deliver. That I'm proud of."