In these vitriolic and divisive political times, it's easy to assume the vast majority of political humor comes from the left — be it the late-night ribaldry of SNL, Stephen Colbert, Bill Maher or John Oliver.
But political comedy need not be so partisan — even with an assclown like Donald Trump in the Oval Office — a calculated fairness the Capitol Steps traveling troupe has been living by for the last 39 years.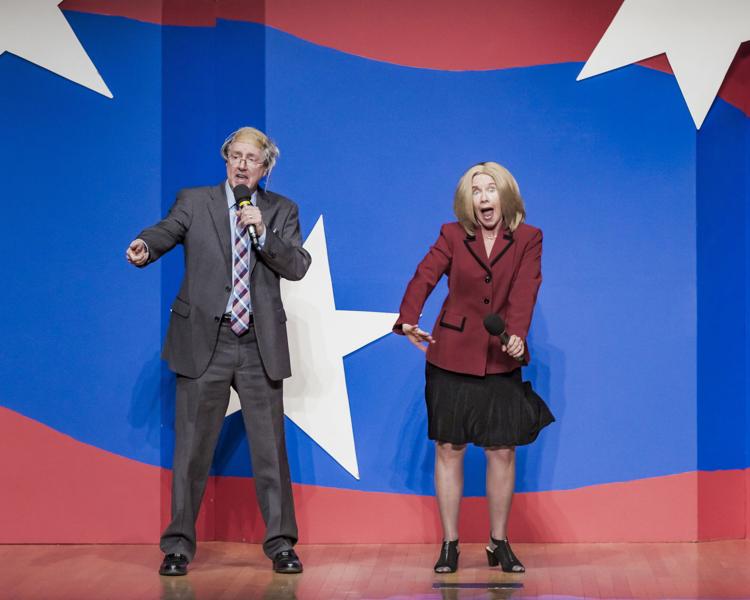 "We try to get both sides," said Elaina Newport, the last founding member still performing with the troupe. "Personally, I'm an extreme moderate. We were all Senate staffers for Senator Percy, who was a moderate Republican, something you really don't see much anymore. Your Lisa Murkowski up in Alaska is about as close as it gets."
Newport explained that Capitol Steps got its start at the 1981 Christmas party of Senator Charles Percy of Illinois. Originally slated to be a Nativity bit, the staffers went off script and on politics and the spirit of that moment carries on today.
"It was truly something we'd just thrown together and nobody told us to stop, so we kept going," she said. "And that's why we're still around today."
In recent years, the Capitol Steps have become a fixture on the Anchorage Concert Association's schedule of events and Saturday night they return to Atwood Hall for a 7:30 show sponsored by the Anchorage Press.
"We've been to Alaska several times," Newport said. "Great crowds."
The Capitol Steps are able to maintain a less despairing view of modern politics, in large part because they got their start in the early years of the Reagan Administration. Despite lining up a stridently conservative cabinet to please a Moral Majority push that got the former actor elected over actual Christian Jimmy Carter, President Reagan made a point of keeping friendly ties with Speaker of the House Tip O'Neill, a Democrat from Massachusetts, something hardly imaginable between Donald Trump and Nancy Pelosi.
"The lines were more blurred then," Newport said. "Reagan was a good sport. He had us over to the White House and afterward said, 'thank you, now you're all under arrest.'"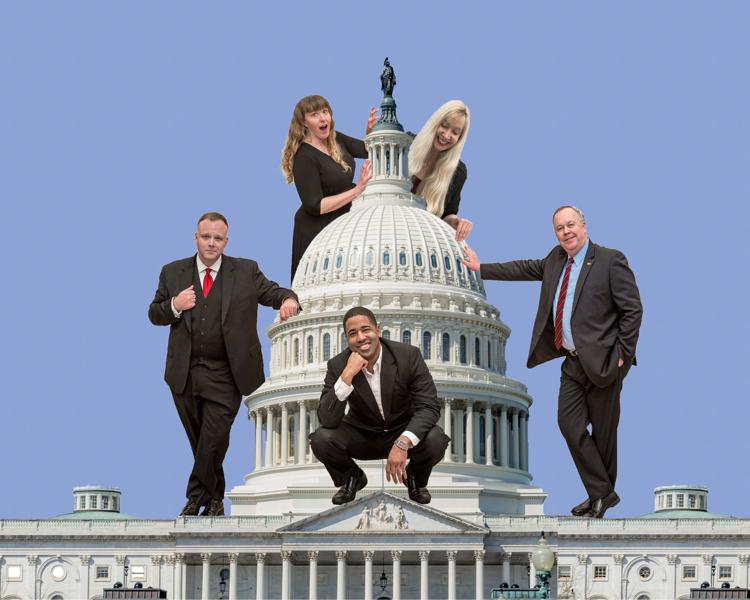 Newport said that such hard political feelings in the era of a president who is practically a cartoon of himself do present a challenge to making D.C. funny, but it's not the biggest modern hurdle the troupe faces.
"It's definitely very partisan right now, but it was pretty partisan during the Clinton impeachment, too," she said. "The main thing now, though, is that the news cycle is so fast. You could write a song about the Paris Climate Accord and the next day a song about nuclear missiles in North Korea. It makes it harder to predict two weeks out, but we do try to get the big issues."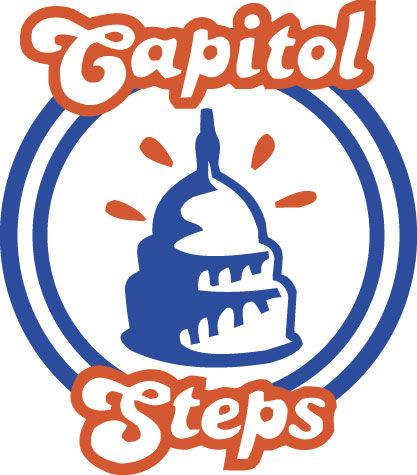 Capitol Steps typically travels with five cast members doing as many 30 characters in a show. Born out of the musically political satire of Mark Russell and Tom Lehrer, the Capitol Steps introduce an improv gear of skits and songs that Newport says might be best likened to the work of Weird Al Yankovic.
"We always say we have more costume changes than a Cher concert," Newport said before musing on the favorite characters she's performed. "I think I like Nancy Pelosi the best. You have to do that frozen forehead and blink really fast. Elizabeth Warren is great, too. She kind of whispers and yells at the same time. Hopefully we'll have a woman president someday, from an acting standpoint."