Anyone that was living in the Anchorage area on November 30th of 2018 remembers the events of that day vividly. At 8:29 a.m., a magnitude 7.1 earthquake hit about 10 miles north of the city and was felt as far away as Fairbanks.
For Dante Medema, it was already setting up to be an exciting day. After dropping her two eldest daughters at school she was headed back home to get the rest of the day going with her husband and youngest daughters. While driving she was having a conversation with her friend about the latest update from her agent letting her know that the auction for her first book was about to begin. Six publishers from five different publishing houses were going to be deciding what happened next in her career. Suddenly, her car started thumping and then she saw everyone's brake lights come on. Next, all of the snow from the trees fell at once.
"This is it. This where it all ends," she thought to herself. "This is the apocalypse." All of the cars began to pull over. She hung up with her friend and tried to call her husband. There were complications with her cell phone, and she could not get through to anyone.
After collecting her nerves and her family she went to her in-law's house. She didn't tell anybody in the family what was going on. Luckily her husband's cousin was in town with a different cell phone provider. It had been hours since the last update that she was able to get from her agent.
"I thought you were dead! This is crazy! It's all over the news!" her agent exclaimed when she finally got through.
After making sure that she was OK her agent informed her that her book had sold. She was going to be a published author.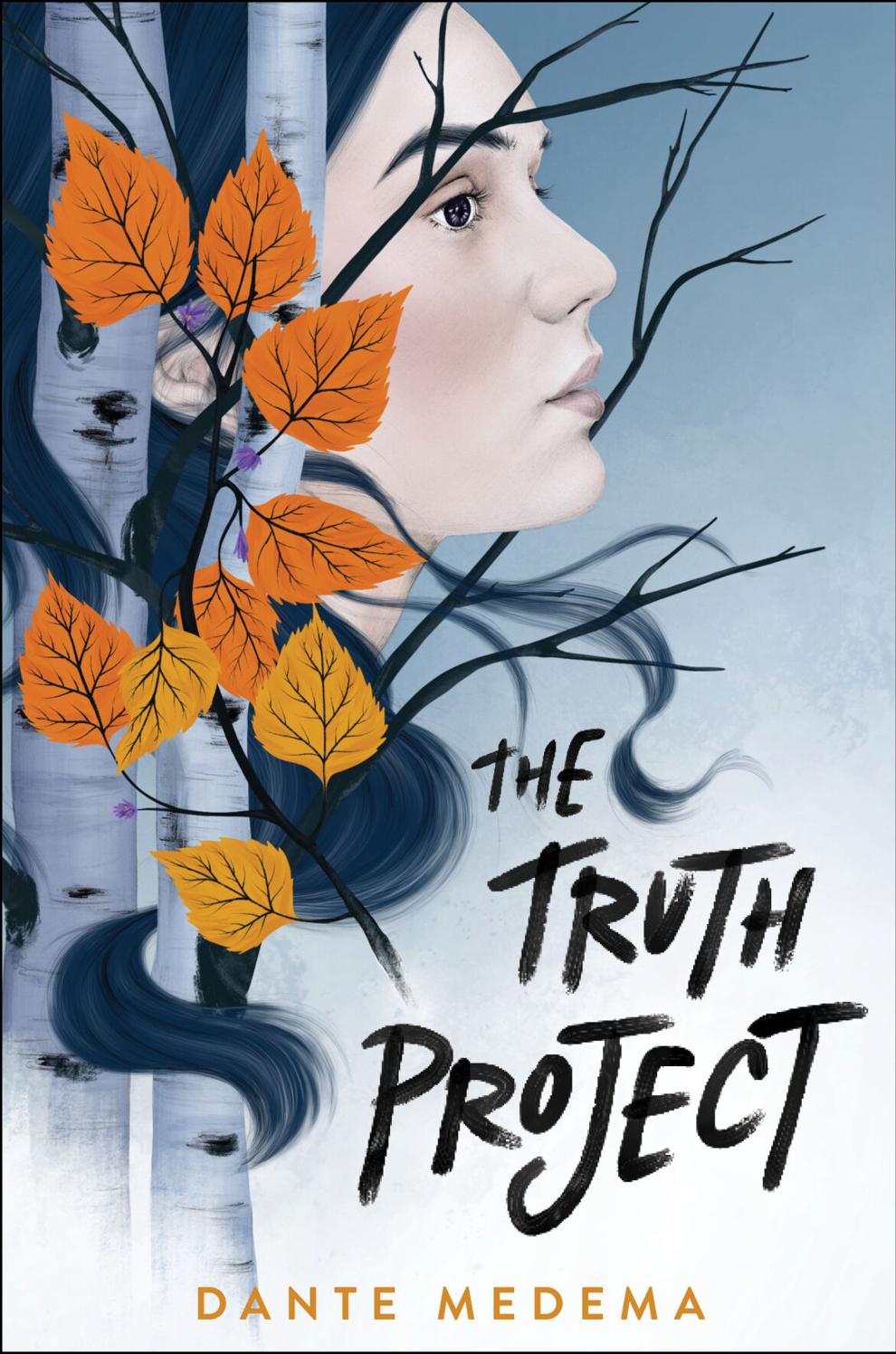 "On one hand my entire world had stopped, and this big chaotic thing was happening," Medema said. That is when her agent told her it was the book deal that literally rocked Alaska.
Her inspiration for the novel came from a conversation she had with her sister after taking an ancestry test. "I did the DNA test, and I grew up with a complicated family dynamic. I tried to get my half-sister to take it and she said 'no.' 'What if it says I am the product of an affair?' I thought, well what if it did? And then that became a book."
Set in the fictional Alaskan town of Tundra Cove, imagined by the author as a cross between Girdwood and Homer, 'The Truth Project' is about 17-year-old Cordelia Koenig who is working on a school project involving a find-your-roots genealogy kit and writing about her ancestry. It was the least of her worries as a high school senior since her partner on the project was her former best friend and longtime crush Kodiak Jones.
When the test reveals that her father is not the man that she thought he was but a stranger who lives thousands of miles away, Cordelia begins to search for the truth. She realizes that she is not sure of anything anymore. Her mother lied about the life she was born into. The girl stares back at her, no longer confident about anything that was once familiar and true.
Medema made the choice to use unique structure for the way the story is presented. The entire tale is told through the poetry, text messages, DM's, and emails that Cordelia uses to communicate with those in her life. While creating the character Medema explored who Cordelia would be.
"I was reading a ton of novels and verse. Jason Reynolds, Elizabeth Acevedo, Ellen Hopkins, with these amazing intense feelings in such a small space, and so I had this idea for the main character, and I was wondering who would be the most damaged from finding out that they were the product of an affair in this way," and continued, "I realized it would be someone that didn't feel like they fit in already. So, it stemmed from there. I wanted to use the poetry to trap those feelings."
The choice to write the novel in this way came from Medema thinking about the ways that people currently communicate, and it helped her discover the reality of the protagonist.
"When you pick up your phone and you look at your text messages, and your emails, and your social media posts, and how that tells the story of who you are. There is something voyeuristic about reading someone's poetry, their text messages, it's personal," she said. "You can see the different hats they wear with different people. Their behaviors and how they communicate is different character to character. That in itself is character-building tool."
The style also lends itself well to a young adult audience, which is the intended target for this book.
"For teens, that's how they receive information, in these tiny little snippets. A big, long book seems daunting, but when you can pick something up that looks like a big book, but there is so much blank space, it's more palatable; it's easier to digest."
The author is excited about the direction that the YA market is headed currently.
"There is so much representation in YA that hasn't bled its way into adult and children's books," she said. "I just love that kids now get to see themselves in books. All kids, every race, every gender, everything. There is space for them."
When she was a teenager, she remembers the first time she read a book that spoke beyond the seemingly perfect experience of teens in many novels when she discovered the book Speak by Laurie Halse Anderson. "It was intense. It was a book I didn't want my mom to know I was reading. There was a lot of feeling. When you grow up in an environment that is not cookie cutter clean like Sweet Valley High, where do you see yourself in a book? So, when you finally see yourself and recognize these feelings on the page, you feel ok with the fact that this is your existence."
That sense of belonging is explored in The Truth Project as stated by Medema
"This is a story about a girl who fully believed, 'I am normal'. I don't feel like I fit in, but my family is normal. We are normal people, and then to have this thing where she realizes she isn't normal. My mom has this big secret and I have to keep it. When your parent tells you that you have to keep a secret, that is the worst because they are including you in that lie."
The story is topical not only because of the unique structure in which it is written but also because of the DNA testing that is readily available to everyday people currently.
"The thing is, 20 years ago you could have an affair, you could have a child, and you knew. You could take that to the grave," Medema said. "They didn't anticipate all of this. Having those secrets, and every family has their secrets, but now those secrets are harder to keep because of technology."
In the two years since the earthquake Dante Medema has been in motion preparing for the release of her first novel. There will be more, but for today the wife, mother of four, enneagram enthusiast, and writer can also officially say that she is a published author of a book that communicates to young adults in a way that speaks their language and explores complicated issues and feelings. Her style is a welcome addition to a market that continues to grow in popularity.
The Truth Project is now available in bookstores and on Goodreads. For more information about the author visit www.dantemedema.com