Anchorage is not an easy place to own a car. Vehicles are expensive; they have to be imported. For at least half the year drivers navigate the dark on black ice, when at any time a moose can spring from roadside brush. Residual dusty sand/gravel can also be a challenge, as are potholes. Having an accident is not fun, made worse with longer daylight when snow has just melted. Drivers who are navigating drunk, or talking on cell phone sometimes escape punishment only to hurt someone else. 
Fixing a car is an art form. It takes someone who loves automobiles, is adept with tools, and recognizes a piece of junk from an overlooked bargain.  Over the years Butch Barney, owner of Anchorage T-Tops (father of Jeff, former Aces Hockey goalie) has played 'auto-uncle' to husband David, me, and our children, who as teens would arrive at his shop teary-eyed over some fender-bender. For twenty years, I had a love affair with my yellow Travelall, which I drove from Boston, up the Al-Can, all by myself. I kept the car until I could literally toss basketballs out the floorboards. Butch kept it running, improvising parts, after Internationals were discontinued. When son Elliott worked for Senator Lisa Murkowski's campaign, 2004, Butch found him a slightly banged up Subaru, so Elliott could be Lisa's PR-man from Fairbanks to Homer. When son Oliver needed a car to take to Pepperdine Law School, Butch helped him buy a Chevy HHR (resembled a small delivery truck), assuring him girls would love him in this rather dumpy vehicle, even if it lacked a sunroof for LA-LA land.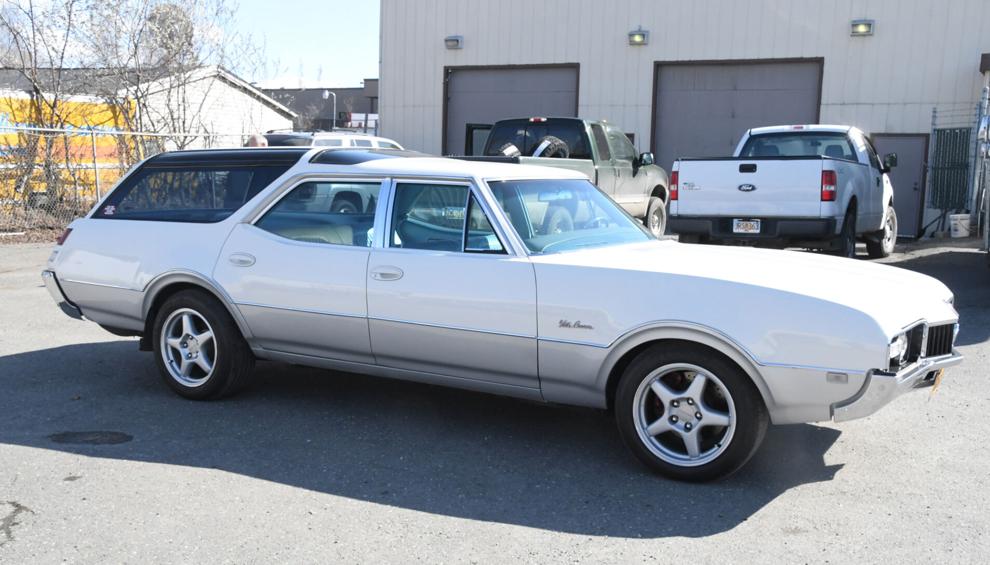 In Butch's establishment is a refurbished Oldsmobile Vista Cruiser, 1968, with iconic slit-windows in the roof. He bought it from 'the little lady from Pasadena' well sort of, and drove it up the Alcan. Some people who remodel cars insist on original parts. Others like Butch would rather have a new engine, anti-lock brakes, and radial tires embedded into a nostalgic body. He removed the wood grain decals, changed the tailgate locking system and sported fancy rims. The finished wagon is white/gray with original turquoise interior, which was like discovering sparkling gems, as I recently drove into his shop in my broken GMC Envoy--angry and whiplashed!
Back-story: Husband Dave and I were coming from our granddaughter's 18th birthday party at a restaurant. The plan was to head home, let the dogs out, and pick up the strawberry butter cream frosted cake we'd lovingly made for birthday dessert at her house—we never made it. A careless driver sandwiched us between a Mercedes and a ¾ ton pickup. The driver carried no paperwork, and as soon as we weren't looking, sped off. Covered with mac and cheese leftovers; we were glad to not be dead! The gentleman in the truck we hit was an ASD teacher, who stayed with us until we were fit to drive home—true Samaritan!  Because Anchorage lacks enough police, they never came to the scene. An officer arrived at our house the following morning to give us a case number and assure us the driver who hit us was insured. The next step was to decide whether our SUV, which had a bashed in rear hatch, was fixable.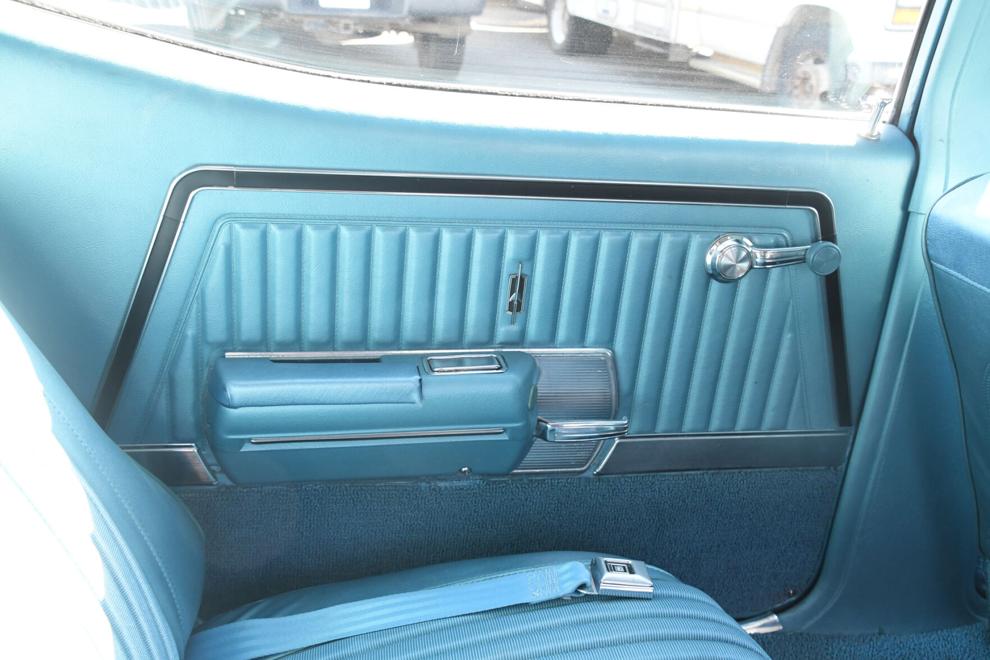 Horse Trading: Fixing a car is not only an art-- it takes a mentor, especially when you are hurt and upset. Enter Butch, artist extraordinaire, who spent over three hours freeing the door, finding the locking system completely destroyed.  Butch now needed an OK from the 'other' driver's insurance company to proceed. Adjusters must evaluate the vehicle, so the one who has been damaged can decide whether to have the car fixed, or give up and take money. 
Note to self: When purchasing insurance, don't pick the cheapest brand.  A reputable group can be your advocate through this complicated claim process, even if they are not responsible to pay–out anything.  My company told me the dented truck belonging to the teacher would also be paid for by the 'other's' insurance. They explained the difference between 'cosmetic-damage' and 'damage' that affects drivability. While liability coverage (what a driver does to others) is state-mandated, even for clunkers, collision coverage (driver does to his own vehicle) may not be written on a banged-up auto, even if it's fixable and gets repaired. An adjuster has to calculate how old a car is, how fancy the trim is, and the mileage, which all determine what a car is now worth. Recent sales of identical models are another factor in what they will pay. If the cost to repair a car is lower than the calculated value, the victim gets a green light to have the auto repaired.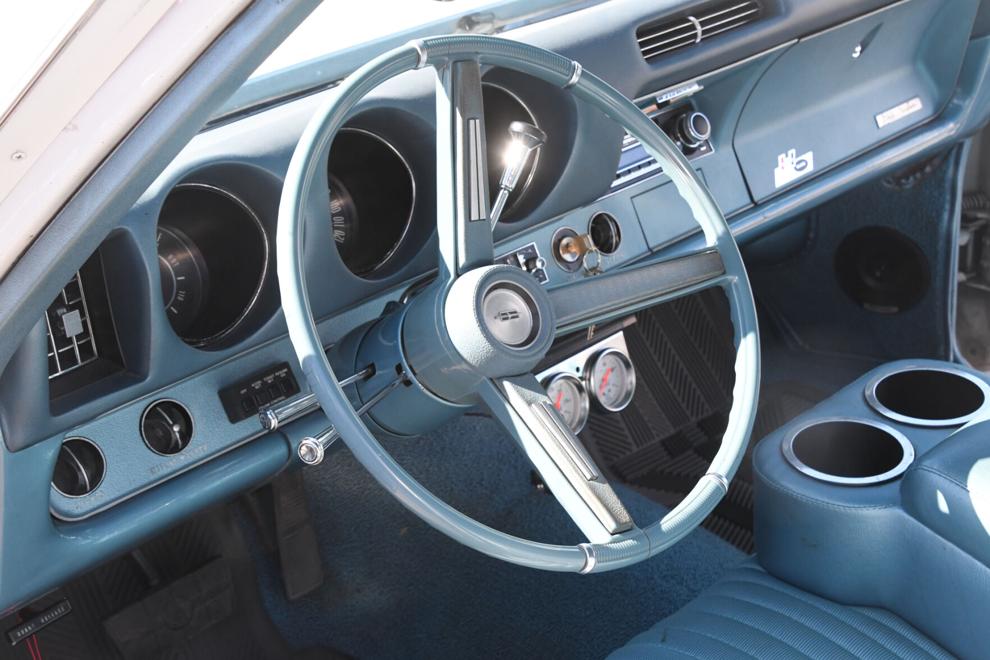 However, if the auto's value is lower than the repair--it gets tricky. 'Totaled' in the car world does not necessarily mean the car is not fixable/drivable; it just means no insurance company (either side) will pay for repairs. It's a bit like a Vegas--'Hold 'Em/Fold-Em'. The adjuster will offer an amount.  You can put this cash towards a new car, or use the money to mend the damaged car, provided someone reputable like Butch Barney says it will be perfectly safe to drive. Don't forget: The adjuster will take into account in a final check, expenses a shop initially incurred when examining your wreck: initial damage inspection, compiling estimate, even if you accept cash and dump your auto.  Not satisfied, you may decide to sue the driver. 
Most car owners are unaware: If repairs are found to be more than cosmetic, adjusters will notify the DMV (auto Title becomes black-marked) a car was damaged, even if it was safe to repair, and was indeed fixed. Note to buyers: Before you hand over cash to buy a used car, research the title at the DMV; don't rely on paperwork found in the owner's glove compartment. 
Fortunately for Dave and me cosmetic repairs were less than the value of our car. Our auto is now on the blocks at T-Tops, and its Title will remain unblemished. However, we are morally bound to inform a future buyer of the accident; we've also been informed the accident is notated somewhere in cyberspace. When looking for a vehicle repair service, ask to see another car they've fixed, and don't use a company that won't let you inspect work premises, just like you'd investigate a painter or a sculptor before buying that masterpiece. You can always check with your regular car mechanic to see who is recommended.  
All this horse trading adds to the stress, and is sadly not compensated.  In most cases, adjusters will pay for a rental car, or give you some extra money, if you don't need a temporary vehicle. Summer is coming and Alaskans have been hunkered-down for months. It takes only seconds to maim and inconvenience someone, let alone snuff-out a life—don't drink and text while driving! 
Jean Bundy-MFA, PhD, serves on the Board of AICA-International (art critics).