Summerland – a spooky ghost story with relatable conflicts and comedic undertones, returns home for its 9th production following a successful and well received 2-year run in the U.S. Written by local playwright, Arlitia Jones, the Alaskan premier production returned home on Oct. 18 under the direction of Teresa Pond, and runs through November 10th at Cyrano's Theatre Company. The play will then once again head out of state to make its international debut in London in 2020.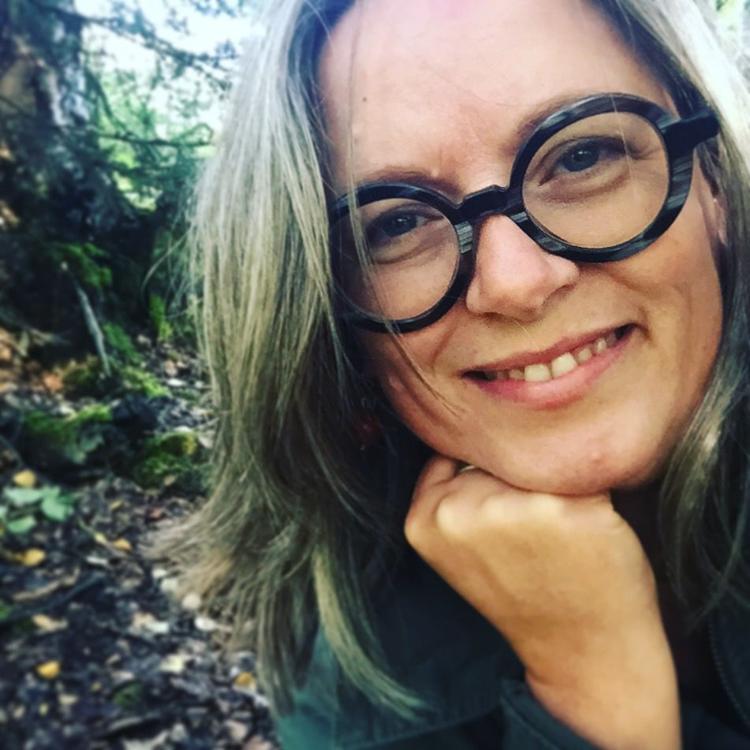 Jones, in a recent interview with the Press, shared that she accidentally stumbled upon the spooky story while looking up an unrelated topic on the Internet. Following a link labeled 'spirit photography' Jones found herself face-to-face with a book about the accounts of William H. Mumler, also known as the man who "captured" Lincoln's ghost on camera, and the investigator, Joseph Tooker, who tried to discredit him.
"I just fell down that rabbit hole," said Jones. "Right away it suggested itself as a play to me because I had these two characters, one whose life is based on faith and is pushing back grief, and the other one is pushing back grief by oppression and relying on facts."
The real life Mumler, a spirit photographer from Boston in the 1860s, insisted his work brought back the deceased. He quickly became sought after by enthusiastic spiritualists who proclaimed he had opened a new door to the afterlife. As was a tragic reality of the times, many suffered over the loss of loved ones due to the Cholera epidemic and the American Civil War. Desperate for answers, the grieving flocked to Mumler, and readily forked over 10 dollars for a single photograph (a small fortune at the time) in hopes that their beloved and departed would once again return. Also true to the era, was the fact that photography was not well understood, which led many to believe that the camera could capture images the human eye could not. With his passion for photography, Mumler enthusiastically took advantage of the grieving masses which quickly led to accusations of fraud and larceny. Several investigations ultimately led to a sensational trial that enthralled the nation in 1869. In the end, every effort by investigators failed and the judge acquitted Mumler due to the fact that no one could figure out how he created his ghostly photobombs.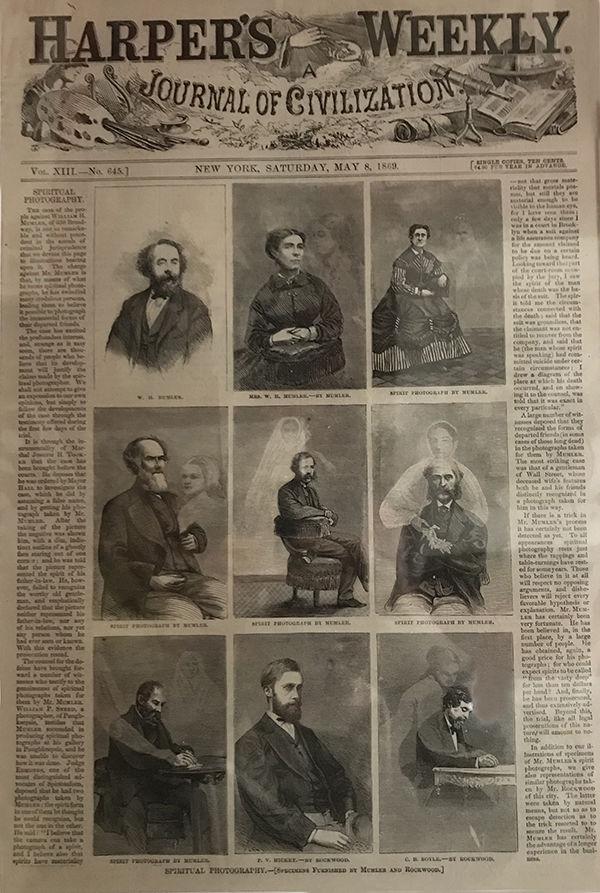 Originally written as a two-man play, based on the two historical figures, Mumler and Tooker, Jones was zealously encouraged to create a riveting third fictional character in Mrs. Mumler. The late 19th century wife was originally written as a silent character supporting the storyline for the two conflicted men.
"I was part of the Seattle Repertory Theatre's Playwrights' Group, so I would go down there and work," said Jones. "I think I had three or four scenes written where the men kept referring to 'Mrs. Mumler, Mrs. Mumler, Mrs. Mumler,' and finally someone in the group stopped and said, 'I'm not going to read this anymore until you bring her on stage!'"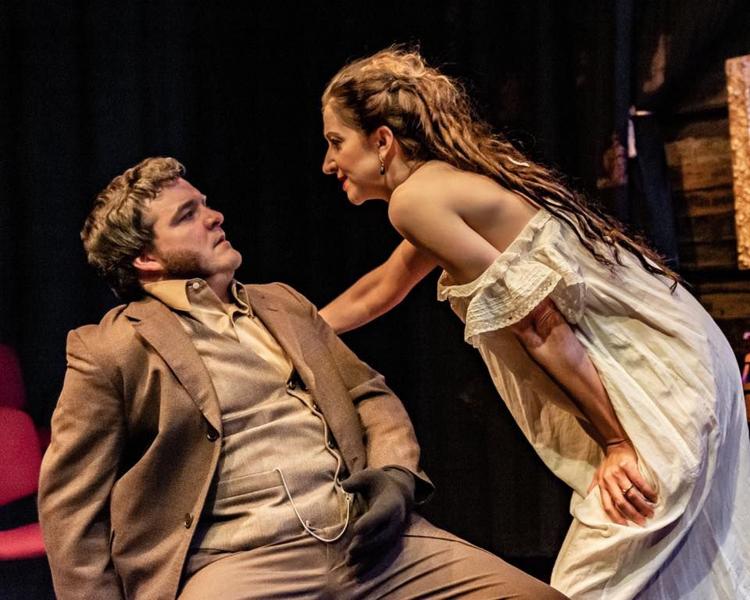 While Jones describes her play as being "based on a true story that didn't happen that way," she admits she took a healthy dose of poetic license approach in developing the plot points within the play.
Jones began by killing off the real life and assumedly demure, 19th century Mrs. Mumler, and reinventing her as a vivacious woman based on a conglomerate of women of that time that would have been involved in spiritualism. Danielle Rabinovitch plays her in the Cyrano's production.
"I've always wanted to write a woman like this and live vicariously through her, because she's so unlike me," said Jones. "I didn't know what she was going to do to the play until she came out on stage, but when she did, I thought 'oh my, these poor guys are holding on for dear life!"
After Jones finished writing Summerland she introduced it to its first live audience and fondly recalls that experience. "The very first time it was ever read this guy in the audience raised his hand afterward, and he said 'Oh my god!' This is the most beautifully plotted play I've ever listened to!"
Jones said it was one of the best compliments she'd received in her professional career.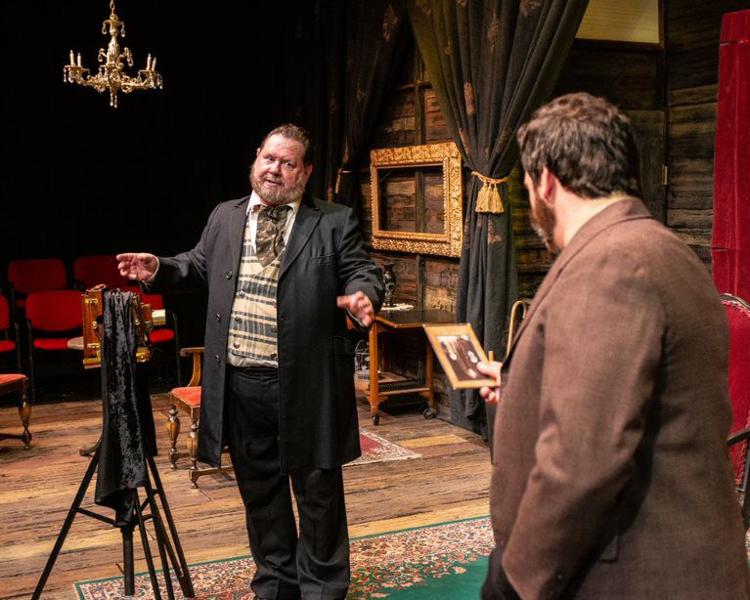 "Usually my plays are these circular sort of amorphous things that you just arise atan idea at the end of the play," she said. In regards to Summerland, Jones shared "I don't typically write this way but I've always wanted to, because it really drags an audience along by their shirt collars. They don't slip out."
Jones is thrilled to have her play return to her hometown and is proud that this production boasts all Alaskans for cast and crew. Jones shared that part of the creative license for each production is that the local director and actors work together to interpret and find inspiration for their characters.
Audiences are sure to be delighted with this fiercely non-traditional female role and come to their own conclusion on who or what she really is.
The character of William Mumler, played by David Haynes, is described by Jones as "dangerously vain but a true believer in what he does."
Watching the character come to life through the interpretation of Haynes, Jones was truly impressed. "David has just found him so much," she said. "There's a scene in the beginning and he's portraying this joy inside of him for his work. The first time I saw it, it almost took my voice away. David portrays it just so strongly."
As for the character of investigator Joseph Tooker, Jones couldn't find much about him historically other than he was the chief marshal for Mumler's trial. Once again, Jones takes creative license and creates a beautifully plotted character, a wounded soldier with childhood trauma that is brilliantly executed by actor Anthony Lounsbury.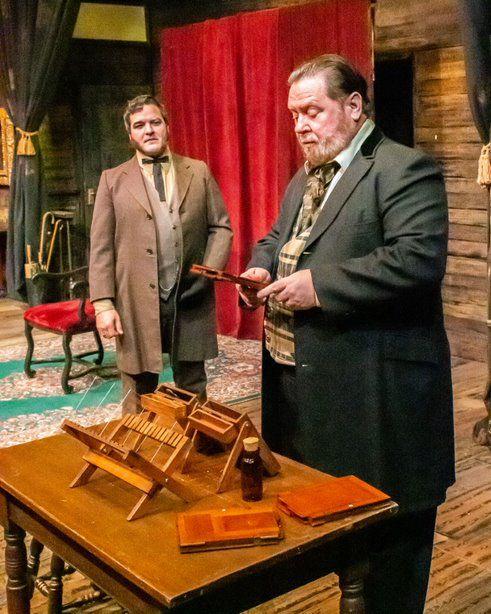 The creative cast and crew of Summerland delivers in a major way. You will appreciate and be inspired by the joy and honesty of Mumler brought to life by Haynes, the authentic display of fear and doubt of Tooker played by Lounsbury, and the intoxicating prowess of Mrs. Mumler embodied by Rabinovitch. I found the set, costuming, and props impeccably accurate for the era but I have to hand it to the lighting and sound designers, Frank Hardy and Paul Rios. Their exceptional melding of illuminating and flickering lights, "knocking" of the Summerland spirits from above the rafters and below the floorboards, and violent gusts of wind, created a spooky (but not too scary) experience that delivered powerfully supernatural vibes which literally sent shivers down my spine.
When I asked Jones if she had a moral to her story she hopes audiences will just explore and connect to their own thought provoking questions about the mysteries of life. "Do we live our life according to faith or do we live our life according to rational thought?" she said. "The thing that matters is the mystery. If we don't have a mystery I don't think the human race would survive, because we've got to find out how we deal with the thing we don't know, and for Tooker it's by getting proof to find out what's true and for Mumler, taking everything on faith."
Jones feels that Summerland, while set in the 1860s, is relevant in some of the challenges facing the world today.
"I think it's all very timely, the parts of the play that talked about the 'grief of the land will be too much to bare', and that's from civil war, because all of a sudden we had hundreds of thousands of war dead there was the cholera epidemic," said Jones. "That's also relatable today, this grief of this land, and how are we dealing with things. It's still the same questions of what happens to us, we still don't know. The delivery system is perhaps just different now."
For Jones, she is proud to finally bring one of her most cherished works back to her community.
"It's been two years since Summerland premiered and it's finally back to my hometown," she said. "I hope people will see it's a play that Anchorage made — Anchorage playwright, Anchorage actors, Anchorage set — and celebrate what their home town has to offer."
Audiences will enjoy this show on many levels for many reasons. It's a spooky, but not that spooky, ghost story — perfect for this time of year — filled with an incredibly talented cast and crew, beautifully plotted, with more red herrings than can fill a net, has relatable conflicts and is deeply thought provoking. While not everything is spelled out in the play, in the end you'll enjoy putting the pieces back together. Summerland is the ultimate personal experience you simply can't afford to miss.
Summerland is presented by Cyrano's Theatre Company and is supported, in part, by a grant from the Alaska State Council of the Arts and the National Endowment for the Arts. For more information or to purchase tickets visit centertix.com or cyranos.org.