Perseverance Theater is getting the fall arts season out to an early start this weekend with the Anchorage launch of 'The Underpants', a play authored by Steve Martin, adapted from the 1910 German play 'Die Hose', written by Carl Sternheim.
The show, directed by Teresa K. Pond, closed out the summer season in Juneau to large and enthusiastic crowds, and the play's leads — Ben Brown as Versati, and Kelly Gibson as Louise, whose unfortunate 'wardrobe malfunction' serves as the comedy's lynchpin — are anticipating more successes this weekend and next at the Sydney Laurence Theater.
"Our director, Teresa, talks about it as being a sex farce with a sentimental soul," Gibson said. "It's that last little bubble of innocence before all the wars and social change."
As a classic farce, The Underpants has meaningful social commentary in between the slapstick and the yuks.
The audience never sees the incident that sets off the mayhem. Instead, the play opens by telling of the scandalous episode wherein Louise's underpants somehow came down in a public square, in the light of one day in 1910 Dusseldorf. Poking fun at the prudish morays of pre-WWI Germany, the play explores the depths of rumor, assumption and innuendo in its many facets and makes a complex and sympathetic protagonist in Louise, who must contend with the various ways the men in her life respond to her injured reputation.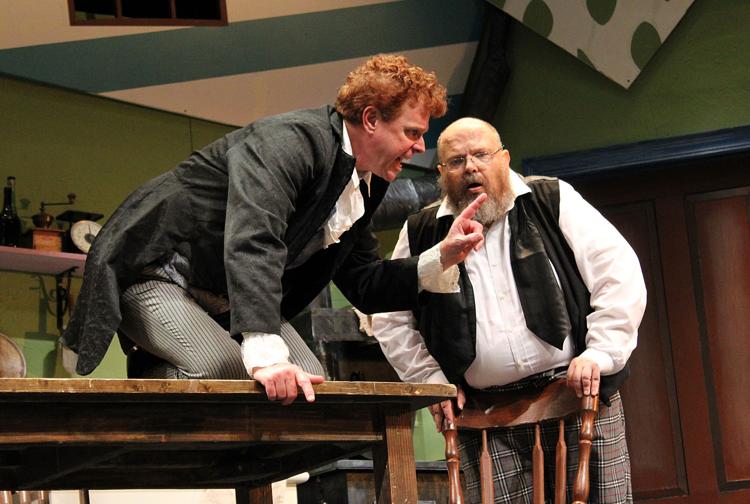 Gibson, with her supremely flexible facial expressions, couldn't be more perfectly cast.
"Louise is having this epic journey the whole way," Gibson said. "The underpants were a way for her to discover her true desire and dreams of another world that's possible outside of the bundled up life of a housewife… That instigating action of her underpants falling down throws her into this self-discovery journey."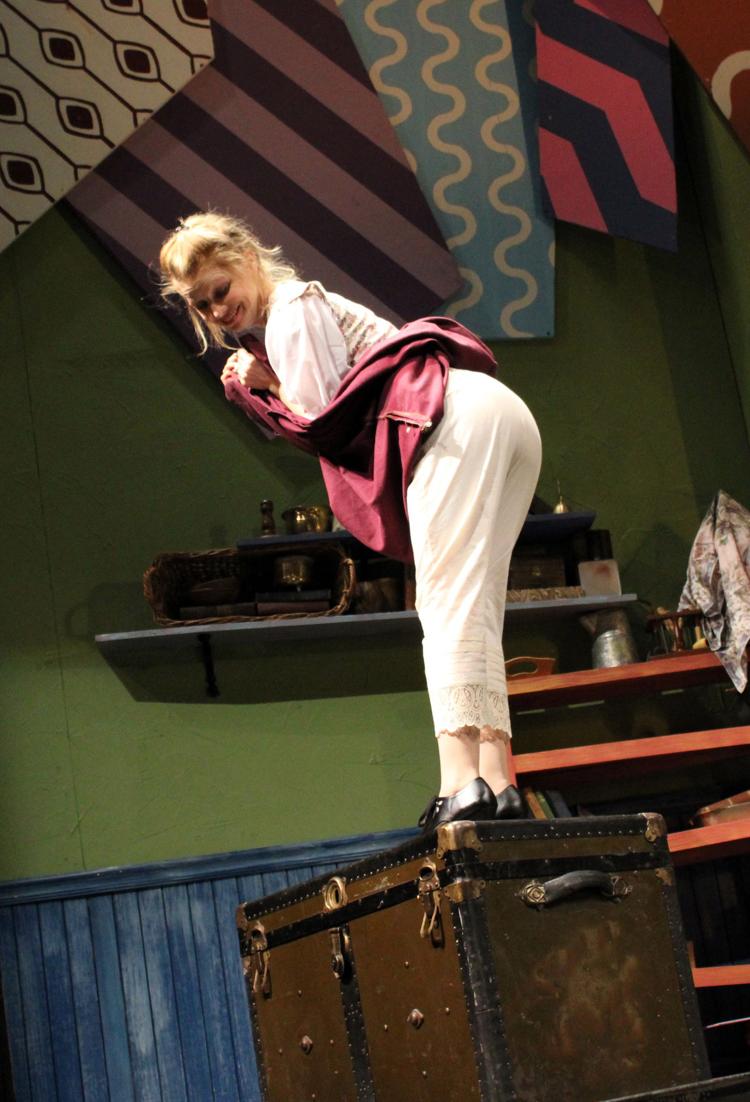 In that way, Gibson said, The Underpants can be fairly described as a feminist piece.
"In the beginning, all of this is happening to her, but then she starts to take it on for her own, taking a stand and it propels her into change," she said. "It also is about the idea of fame in our culture, what we associate with fame and these things that are scandalous — things like (Janet Jackson's) breast coming out (at the halftime show of the 2003 Super Bowl) and what that does to a culture. There's still all this shame and fear around sex, to this day, and we just put it in funny terms in this play."
Originally from Denver, Gibson now lives and works as an actress in New York. The Underpants is her first Perseverance Theater and first Alaskan performance.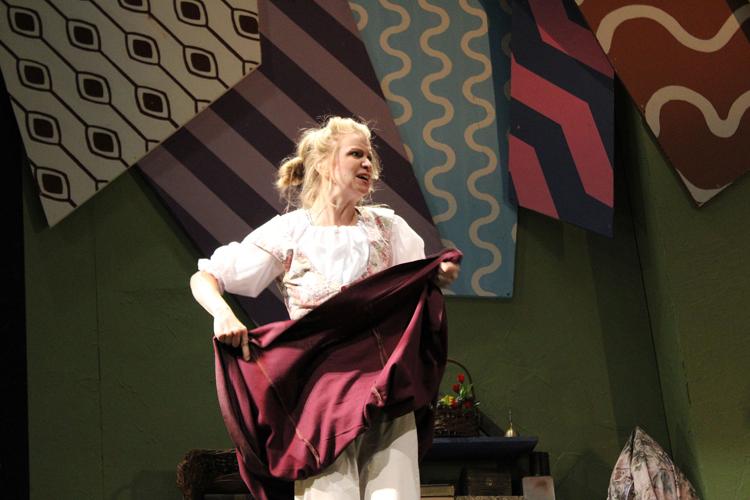 "It's always refreshing to get out of the city," she said. "Regional theater is still where the heart of American theater is, with the communities. It's really a true joy to work as an actor — it's fun for me to engage."
Brown's first show with Perseverance Theater was 'Death of a Salesman' in 1996, and he's been on casts on and off ever since. He said the late-summer run for the Juneau show had him concerned about attendance, but the size and enthusiasm of the audiences quickly put those concerns to rest.
"In the late-summer, early fall, people sometimes don't have theater on their minds," Brown said. "But we had full houses on a five-week run. People would come up to you at Costco and say, 'wow, what a fun show!'"
As a European History major, Brown found The Underpants to be right in his wheelhouse.
"The censors in (1910 Germany) said it was immoral," Brown said. "It was trying to be more progressive, fighting against the tired old ways. But in 1910, after Bismarck lost power, Germany was not as ossified as Bismarck wanted, but it was ironic that things were going to change a great deal in the next four years — Germany lost the way and that was followed by the Weimar Republic, so these were major antecedents."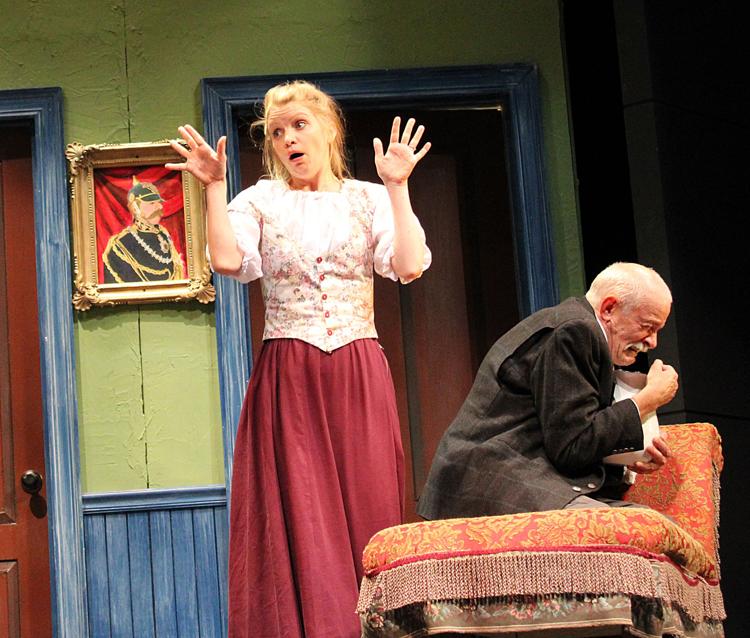 Brown said Martin's brand of humor was just what Sternheim's piece needed.
"I knew of Steve Martin, not only as the Wild-and-Crazy Guy, banjo player and great actor, but also a writer for theater, but I'd never seen this script adaptation," he said. "It's 3-D, not just superficial comedic roles. These are real people with real emotions and real sadnesses… It's that sincerity of emotion of not trying to do funny, funny just happens."
Gibson has experience acting in Martin plays, having starred in his more famous 'Picasso at the Lapin Agile'.
"When you first read it, it can appear (superficial), but the more you dig into it you're continually surprised by all of the Steve Martin complexities and fierce comedy, but also the sentimentality," Gibson said. "There's sex jokes, but also political jokes — they're all packed in there between the text. Honestly, it's more than I thought it would be; it has more to it than most farces. Our director calls it a 'smart farce,' and we have to fill in a lot of gaps, which is usually not the case in a comedy."
But, Gibson points out, audiences shouldn't try too hard to take notes, but rather just enjoy the comedy, citing the advice to the audience given by longtime Perseverance artistic director Art Rotch.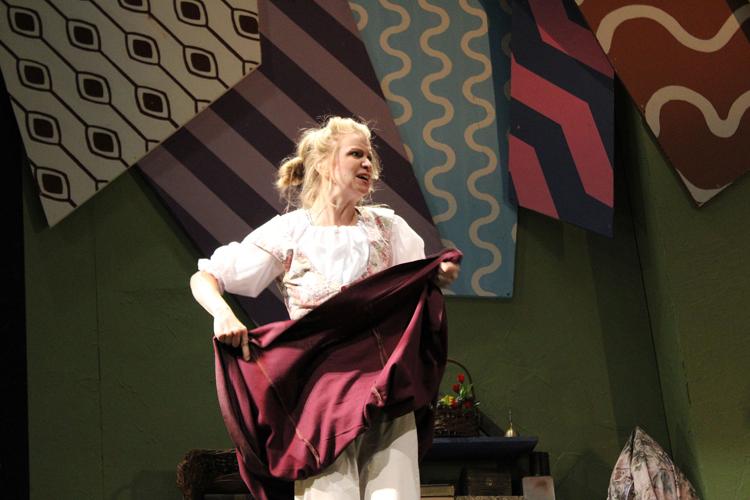 "If it's funny, laugh; if it's not funny, laugh and if you're not sure — just laugh," Gibson said. "When we do tragedies, in a way, that puts a burden on the audience and we do comedies to lift a burden off the audience, to take something off your chest. It's really funny and we just crack each other up."
The Underpants runs at the Sydney Laurence Theater at the Center for the Performing Arts through Sept. 15: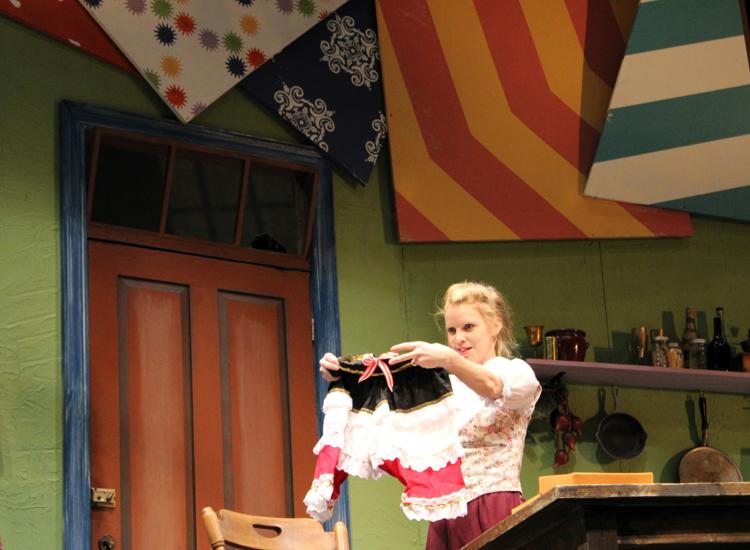 Saturday, September 7, 2019 at 7:30 PM
Sunday, September 8, 2019 at 4:00 PM
Wednesday, September 11, 2019 at 7:30 PM
Thursday, September 12, 2019 at 7:30 PM
Friday, September 13, 2019 at 7:30 PM
Saturday, September 14, 2019 at 7:30 PM
Sunday, September 15, 2019 at 4:00 PM