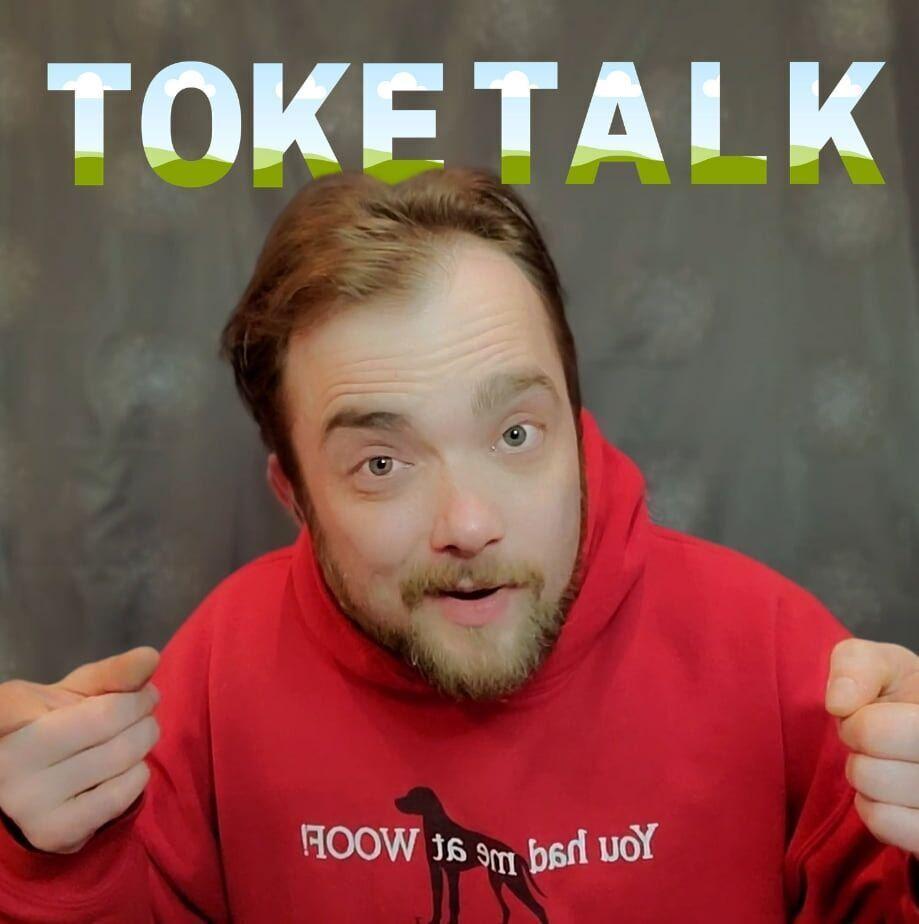 When it comes to a dispensary doing everything right, Enlighten Alaska leads the way. A perfect location on Spenard with great parking options. Beautiful clean shop with awesome budtenders. Mercy helped me out with the aid of Sharina. Mercy really knows his stuff and I overheard Sharina helping other customers, asking what effects they were looking to get. They care more about what the customer needs than just pushing product. Hands down two of the most friendliest budtenders out there! 
So right before I started smoking, I made banana bread and stuck it in the oven. Maybe some of the smells stuck to me because let me tell you what! This big nug had a delicious stinky fruit pastry aroma. It was definitely the Tropicana Banana since I kept my taste pallet clean, washed up, and even changed my clothes. Beautiful looking bud with a good amount of frost, many amber hairs, and stunning bright to dark green hues in the leaves. It had a medium density, felt fresh, and was very firm. Easy grind, quick burn, and the first hit was mild but it smoothed out fast. The smoke tasted sweet and earthy. There is a lot of the fruity flavor that lingers in the back of the throat after every exhale. This batch was cultivated by Enlighten Gardens and has a THC of 22.83% with terpenes at 2.07%.
This is a great strain! It helped manage my energy and set my mind right. Here is a perfect example, the banana bread recipe I used was super simple but took like 15 minutes to prepare because I couldn't focus. After smoking two bowls, I prepared and fried up some delicious crispy breaded mushrooms with a spicy creamy sauce all within 20 minutes. Turned out amazing! This strain also made me feel euphoric and happy, especially when I was cooking high. Really paired well with the banana bread!
This Tropicana Cherry is now on my top three favorite citrus strains. Aroma, flavor, appearance, and effect, all ranked high in my book. Let's talk aroma. The smell alone had me doing cartwheels in my head. A sweet and tangy citrus scent tickled my nose which was mouthwatering. It reminds me of a very sugary soda pop, sort of a grape soda, but mixed with a tangerine. The taste of the smooth smoke is so delicious! Same flavors as the aroma as well as the taste of orange cream soda that lingers on the breath after every exhale.
I love the way the three nugs looked. Beautiful dark buds with awesome trim jobs and a lot of frost on them. A few amber hairs peek out to say hello. They have a medium density, are very firm, easy to grind, and it looks like a lot for a one gram grind. Usually I pack 3-4 bowls with one gram. I got five bowls with this one and two bowls was a perfect amount to make my day. This batch was cultivated by Enlighten Gardens and has a THC of 21.46% with terpenes at 1.28%.
Why I rank the effects of this strain so high is because it gave a very pleasant head high without feeling too stoned. Also it gave me a balanced feeling, in which I felt normal.  I was able to focus and control my thoughts from running every which way. My anxiety was down and my energy was up. 
These are nice looking buds with an earthy aroma. The frost is extra white as though they sprinkled powdered sugar on these Apple Fritters. A few beautiful bright orange hairs stick out from in between the frosty green leaves. The buds have a medium density and all are very firm. Easy grind, fast burn, and smoke that tastes just like it smells. The hits are a bit mild and had me coughing during the first bowl. Doesn't hurt the lungs, just feels like heavy smoke and it did tickle my throat and nose on the exhales. By the second bowl, it all smoothed out. This batch was cultivated by Enlighten Gardens and has a THC of 23.75% with terpenes at 1.65%.
One bowl was all I needed to relax and chill without feeling stoned. I felt relief for my nerve pain and a few aches in my muscles went away. I also felt much calmer. My focus was improved up until the second bowl when I started to feel stoned. I was so chill at that point that right after smoking, a few inconsiderate and inconvenient things happened to me, but it didn't bother me. I shrugged it off when normally I confront the nonsense. This is a great strain to chill on and not have a care in the world.
A nice earthy aroma emanates from these buds. When I squeezed the nugs to check their denseness, a sweet scent replaced the earthy tones. Fire it up and expect the same earthy flavor. On fresh hits I could taste a sugary sweetness, especially when I exhale through the nose. This a gorgeous bud with frost that sparkles in the light. It had a strong medium density and was very firm. Easy grind and a good burn that gives smooth hits. This batch was cultivated by Enlighten Gardens and has a THC of 24.51% with terpenes at 2.49%.
Super chill strain, I felt extremely relaxed and calm. I was able to focus very well and started to lose that focus by the end of the second bowl when I started to get stoned. This one gave me a huge appetite and I ate a lot! I strongly enjoyed that I was able to think straight with a really nice body high. It did give some minor pain relief. Great strain to end the day on!
The first aroma I caught was a sweet woodsy scent, almost like the inside of a rustic cabin. Press on the buds and they get real pungent. It wasn't until I exhaled through my nose that I picked up a strong pine flavor. Stunning huge nug with a lot of frost and amber hairs. Perfect trim job for such a big bud with a few curvy contours. Strong density and very firm. Starting the grinder took some muscle power. It has a burn that wants to stay lit and gives smooth hits to light pulls. Hard bong rips feel a little mild on the throat. This batch was cultivated by Enlighten Gardens and has a THC of 25.84% with terpenes at 2.98%.
If you're looking to chillax and unwind, this is a great strain. Smoke too much and it gets difficult to think. It took one bowl to feel the full effects and still have my wits about me. Two bowls in and my short term memory was gone. It took about a half hour for my mind to feel right. 
The aroma off these buds is mostly earthy, yet there is this sweet undertone smell that reminds me of pirouette cookies I used to eat as a kid. I did eat a huge meal before smoking, so my taste and smell could be wrong. The smoke tasted like straight up grapes even with all the other flavors that remained from having eaten. A stunning nug with a perfect trim job! Lots of amber hairs on top and the bottom is just covered in thick frost. It had a medium density and is really firm. Grind started rough then eased after a rotation. Good burn and smooth smoke. This batch was cultivated by Enlighten Gardens and has a THC of 26.39% with terpenes at 2.12%.
As an after dinner smoke, this is a great strain to toke on. I was set and feeling amazing off one bowl. Two had me baked and wanting to lay down. Overall I love how relaxed I felt. It gave me a strong body high without messing with my ability to think. I did get the munchies and I saved a piece of cake as a reward for writing this review. I'd highly recommend this as an after meal smoke in the evening time.
Talk about some dense nugs! It felt like I was going to break my grinder and pull a muscle! These are nice looking buds with a good amount of frost and perfect trim jobs. They give off an earthy aroma and squeezing them releases a sweet scent. When I fired it up, the first few hits were slightly mild and then smoothed out quickly. It does have a good burn and stays lit for a bit. This batch was cultivated by Enlighten Gardens and has a THC of 26.99% with terpenes at 2.06%.
It's marked as an indica, which it most definitely is, yet I felt an internal balance which I normally get from hybrids. I was able to think straight for the first bowl and feel completely relaxed. 
Very good pain relief. The second bowl had me stoned and feeling amazing. I tried to get some things done but I was too high to get them done right. So I tried a video game. Unfortunately I was too distracted and stoned to enjoy it. I had to lay down for a bit and watch some mindless shows. It took over an hour to clear my mind. By then I was still calm and relaxed. I'd recommend this one right before bed, especially if you like to watch a few shows beforehand.