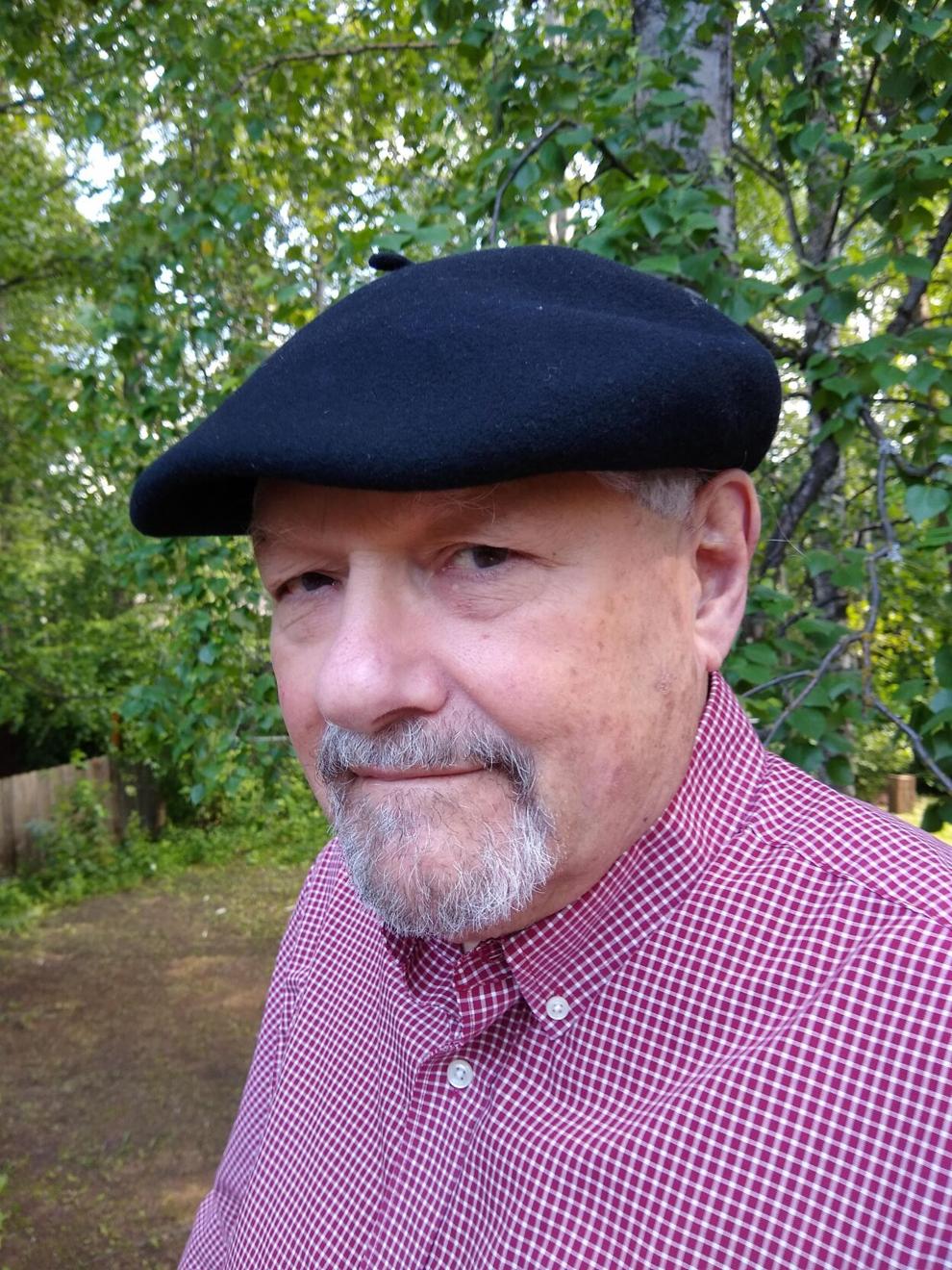 We live in difficult, stressful times what with floods, droughts, humongous forest fires, and a pandemic that feels like a slow-moving apocalypse. Fear not! Gird your mental loins, so to speak, with a good book that will transport you to a calmer universe, or at least a different one. These are highly-rated books that feature main characters who are older persons. Some of these works are humorous, while others are more thoughtful, philosophical, or downright mysterious. Perhaps you will find one or two that pique your fancy.
Want someone to read to you? I do. It's comforting. I use the internet to check out audio books from the local library and listen to them on my smartphone. No charge, and an audio book can be a wonderful companion while doing the dishes or taking a walk. Contact your local librarian for details. Now, for your consideration:
I recently finished this book and was somewhat shocked and saddened when it ended. I wanted it to go on much longer so I could continue my relationship with the sly, charming, and subtly humorous Count Rostov; and his panorama of friends, acquaintances, lovers, and children at the Metropol. I thoroughly enjoyed this book. It very effectively took me away from thinking about the vast array of modern-day plagues, troubles, and stresses in my current life while I focused on the goings on at the Grand Hotel Metropol during the early decades of the Soviet Union. I unreservedly recommend it for your pleasure and enjoyment.  --- LDW
A Gentleman in Moscow immerses us in another elegantly drawn era with the story of Count Alexander Rostov. When, in 1922, he is deemed an unrepentant aristocrat by a Bolshevik tribunal, the count is sentenced to house arrest in the Metropol, a grand hotel across the street from the Kremlin. Rostov, an indomitable man of erudition and wit, has never worked a day in his life, and must now live in an attic room while some of the most tumultuous decades in Russian history are unfolding outside the hotel's doors. Unexpectedly, his reduced circumstances provide him a doorway into a much larger world of emotional discovery.  --- Goodreads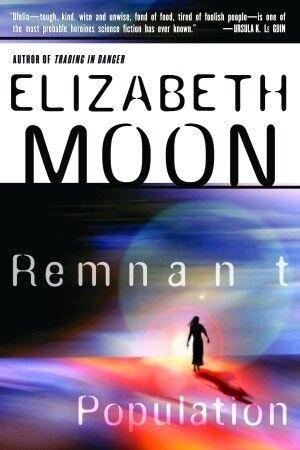 For forty years, Colony 3245.12 has been Ofelia's home. On this planet far away in space and time from the world of her youth, she has lived and loved, weathered the death of her husband, raised her one surviving child, lovingly tended her garden, and grown placidly old. And it is here that she fully expects to finish out her days–until the shifting corporate fortunes of the Sims Bancorp Company dictates that Colony 3245.12 is to be disbanded, its residents shipped off, deep in cryo-sleep, to somewhere new and strange and not of their choosing. But while her fellow colonists grudgingly anticipate a difficult readjustment on some distant world, Ofelia savors the promise of a golden opportunity. Not starting over in the hurly-burly of a new community... but closing out her life in blissful solitude, in the place she has no intention of leaving. A population of one.  --- Goodreads
 Kafka on the Shore, a tour de force of metaphysical reality, is powered by two remarkable characters: a teenage boy, Kafka Tamura, who runs away from home either to escape a gruesome oedipal prophecy or to search for his long-missing mother and sister; and an aging simpleton called Nakata, who never recovered from a wartime affliction and now is drawn toward Kafka for reasons that, like the most basic activities of daily life, he cannot fathom. Their odyssey, as mysterious to them as it is to us, is enriched throughout by vivid accomplices and mesmerizing events. Cats and people carry on conversations, a ghostlike pimp employs a Hegel-quoting prostitute, a forest harbors soldiers apparently unaged since World War II, and rainstorms of fish (and worse) fall from the sky. There is a brutal murder, with the identity of both victim and perpetrator a riddle—yet this, along with everything else, is eventually answered, just as the entwined destinies of Kafka and Nakata are gradually revealed, with one escaping his fate entirely and the other given a fresh start on his own.   ---Goodreads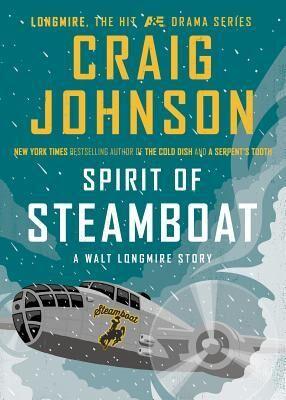 Sheriff Walt Longmire is reading A Christmas Carol in his office on December 24th when he's interrupted by the ghost of Christmas past: a young woman with a hairline scar across her forehead and more than a few questions about Walt's predecessor, Lucian Connally. Walt doesn't recognize the mystery woman, but she seems to know him and claims to have something she must return to Connally. With his daughter, Cady, and his undersheriff Vic Moretti in Philadelphia for the holidays, Walt is at loose ends, and despite the woman's reticence to reveal her identity, he agrees to help her.
At the Durant Home for Assisted Living Lucian Connally is several tumblers into his Pappy Van Winkle's and swears he's never clapped eyes on the woman before. Disappointed, she whispers "Steamboat" and begins a story that takes them all back to Christmas Eve 1988, when three people died in a terrible crash and a young girl had the slimmest chance of survival . . . back to a record– breaking blizzard, to Walt's first year as sheriff, with a young daughter at home and a wife praying for his safety . . . back to a whiskey-soaked World War II vet ready to fly a decommissioned plane and risk it all to save a life.   ---Goodreads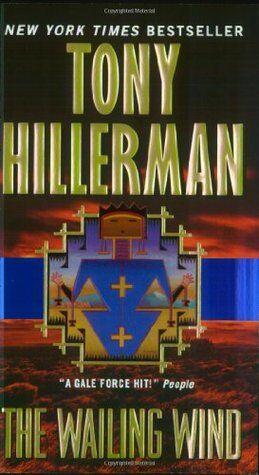 Officer Bernadette Manuelito found the dead man slumped over in the cab of a blue pickup abandoned in a dry gulch off a dirt road--with a rich ex-con's phone number in his pocket ... and a tobacco tin nearly filled with tracer gold. It's her initial mishandling of the scene that spell trouble for her supervisor, Sgt. Jim Chee of the Navajo Tribal Police--but it's the echoes of a long-ago crime that call the legendary former Lieutenant Joe Leaphorn out of retirement. Years earlier, Leaphorn followed the trail of a beautiful, young, and missing wife to a dead end, and his failure has haunted him ever since. But ghosts never sleep in these high, lonely Southwestern hills. And the twisted threads of craven murders past and current may finally be coming together, thanks to secrets once moaned in torment on the desert wind.   ---Goodreads