When Rocky Horror premiered nearly 45 years ago it was nothing short of shocking. All most people knew of transvestites were rumors about J. Edgar Hoover and the like, and the concept of transsexual was something they were nowhere near ready for.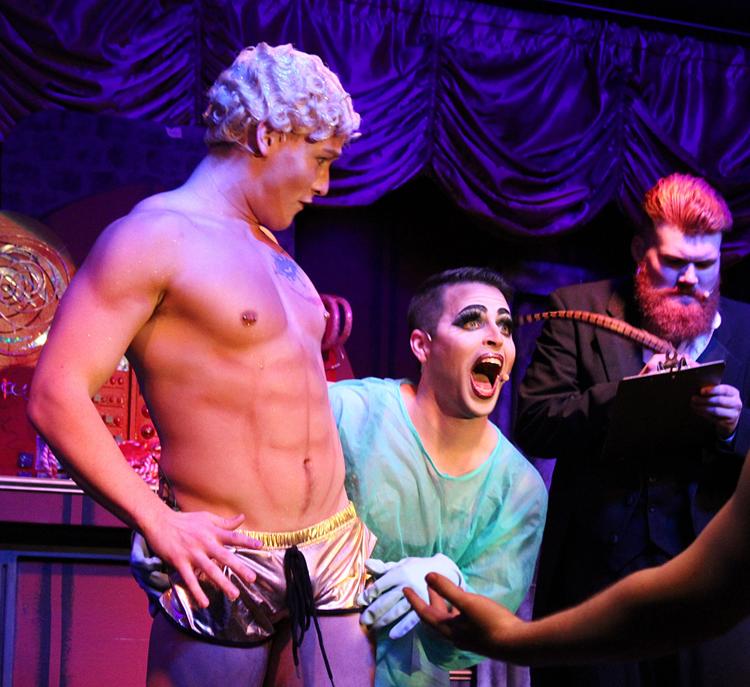 Fast-forward to today and Rocky Horror isn't just a cult classic, it's a part of the mainstream cultural fabric. Drag shows are practically as popular with straight people as with the LGBT community, marriage equality is the law of the land, and even the knuckle-dragging shit-for-brains in the White House still lets his 'freak flag' fly in his own repugnant way.
The starring character of Rocky — Frank N Furter, a transvestite, transexual from Transylvania — hardly makes anyone uncomfortable anymore, at least in traditional ways and proof of his mainstream acceptance is evident in the Frank of this fall's show at Mad Myrna's.
Steven Brewer grew up in South Carolina, raised by conservative, religious parents, who accompanied him to a showing when he was 18 years old. Brewer was immediately smitten with the production, and when his Air Force duties sent him to JBER, the staff sergeant was eager to take part in the production at Anchorage's biggest gay bar.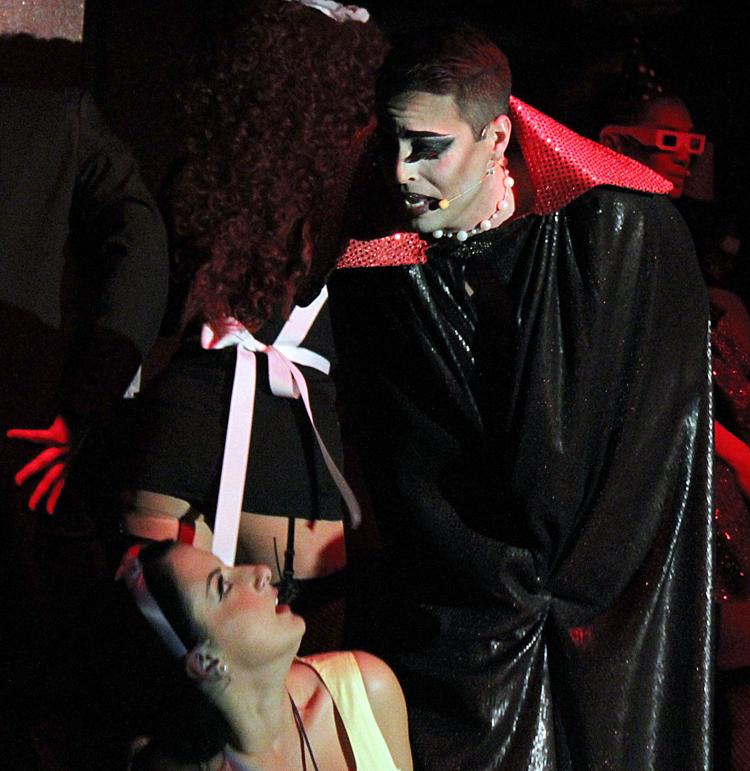 "I think Frank is so unique and creative, even my own parents — they're conservative, religious Southern Baptists and they're all for the show," said the staff sergeant who was in the ensemble cast of last year's Rocky Horror. "They have not seen me perform in this because they're in South Carolina, but they will someday, hopefully."
Though Brewer's parents won't be in attendance for this year's month-long and perennially sold-out show, but on closing night, all 22 members of Brewer's JBER squadron will be in attendance.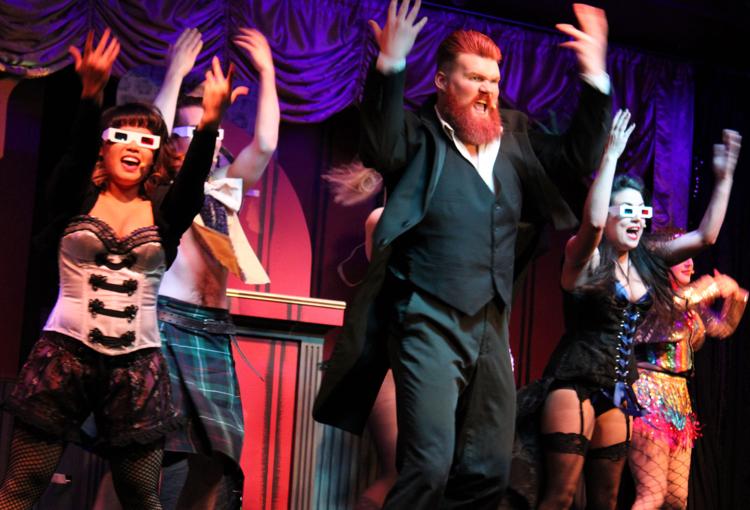 It's hard to imagine anything like this happening even a decade ago, but it's undoubtedly a testimony to the impact Rocky Horror has had on the culture at large. If anything, nowadays, Frank N Furter is objectionable to those on the political left because of his blatant disregard for consent in the era of #MeToo.
It's a sea change and irony that's not lost on this year's director Brooks Banker, who played Frank N Furter in last year's show.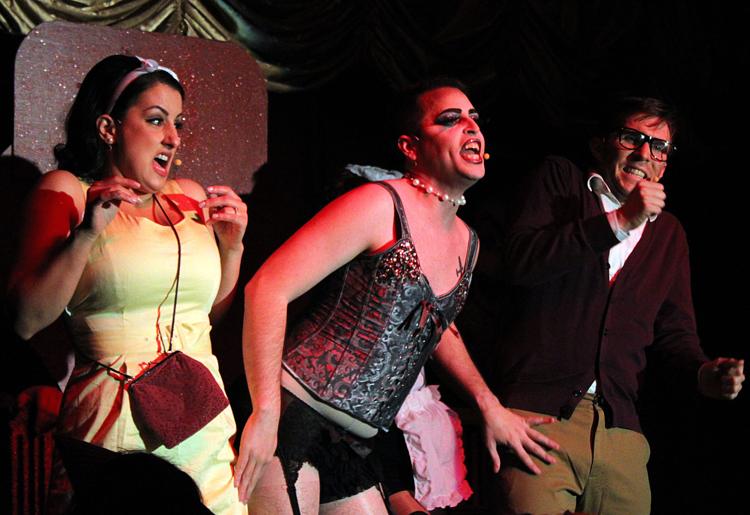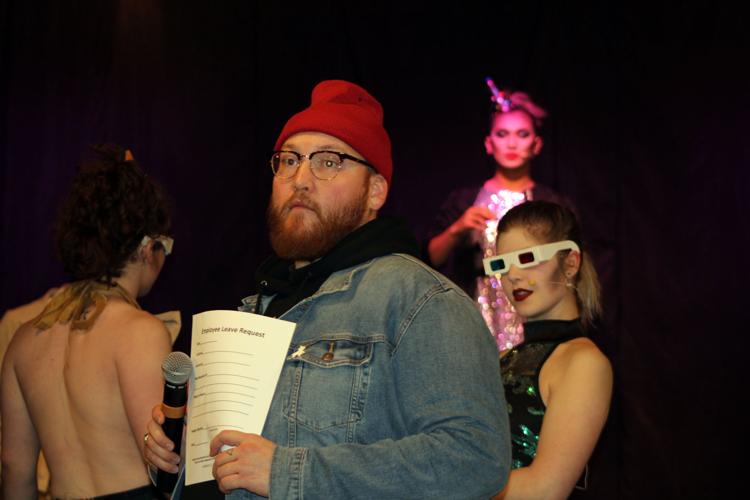 "I think it's important to recognize that as fun as this show is — it is a rock and roll show — it does take place in a gay bar and there are serious messages about unhealthy relationships that can be toxic," Banker said. "Frank is a fun and sexy character and he allows people to discover their queerness or weirdness, but in the end he is just a very fabulous version of any horror villain. It's important to recognize that scenes in this are somewhat outdated comedy that's pretty offensive… I talk all day long as an advocate about consent and situations that are ideally consensual, but Frank uses sex as manipulation… As much as we want to talk about progress and change, Rocky isn't representative of that. Mostly, he's representative of the 70s — sex, drugs and rock and roll."
It's not unfathomable to wonder whether Rocky Horror could oneday go the way of 'To Kill a Mockingbird,' a landmark symbol of the Civil Rights movement that now strikes some people as disturbing, even offensive, so much so that theaters across the country have elected to eliminate it from their 2020 lineup because of its period-consistent language. Banker said he doesn't see the same fate befalling Rocky Horror anytime soon, and to that end, he uses the negative model put forth by Frank as an opportunity to educate his cast and crew.
"I think it's important to talk about it honestly," he said. "There should be in-cast talk about consent and some of the problematic topics or issues we need to be aware of. We need to do it respectfull and do it in honor of Richard O'Brien's vision, but there are some very uncomfortable things. But theater has always been that way; it allows people to express themselves even if it's taboo, or even if it's irresponsible."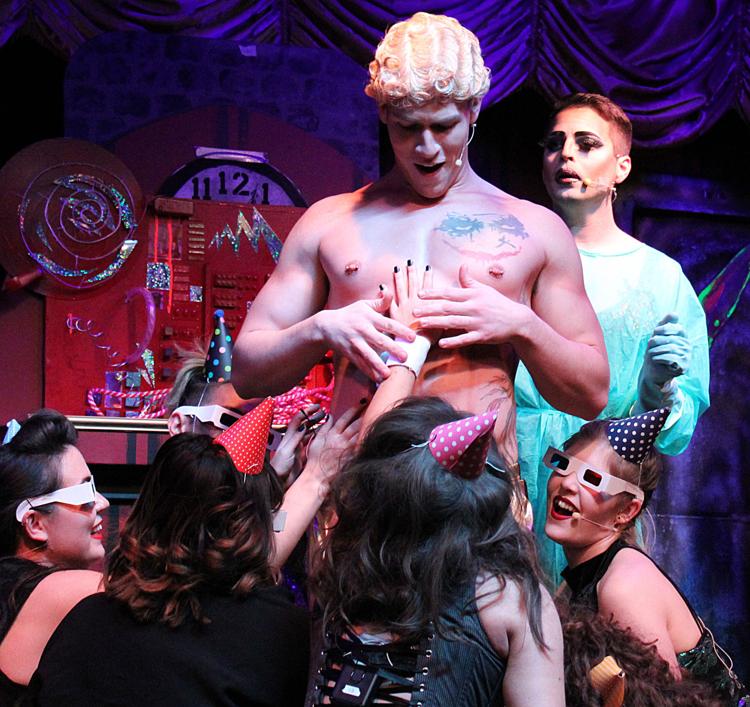 Frank's manipulation is focused largely on the young couple Brad and Janet, whose car just so happened to break down nearby, leaving them in desperate need of a landline. Representing the squeaky white puritanism of American culture, Brad and Janet are ultimately protagonists of scorn, as the audience callbacks of 'Asshole' and 'Slut' respectively, speak to.
In keeping with this year's lightly experienced cast, the 2019 show stars Daniel King in the role of Brad after his virgin appearance last year as a phantom in the ensemble. Rebecca Gamache, most recently seen by local theater-goers in Cyrano's production of 'Boeing Boeing', is a Rocky virgin so pure she's not even sure she's seen the movie version.
"She made it very easy to cast Janet. Her cold readings were incredible; she made us laugh incredibly and as an actress and performer she is impactful. Her energy is massive and she's doing a beautiful job," Banker said of Gamache.
Gamache said she'd only seen the live version of the show two years ago.
"I feel like Brad and Janet, in some way, are like archetypal characters of the American girl and American boy in some ways in that they're naive, ordinary, healthy kids, but they're also people that continue on in this world that's crazy and they want more and more of it," Gamache said. "All of us have some of that — a little attraction to the unknown and the naughty. Janet's really sweet but in the story she kind of finds herself… I try to keep her funny and not too dumb because that gets boring."
Mad Myrna's audiences may have trouble hurling 'Asshole' insults at King because he comes off so innocent and charming.
"Daniel's Brad is a very sweet and tender asshole, I think. Even in the movie he's not the worst guy," Banker said. "But the audience is like, 'fuck you with your glasses and your tidy whities.' This year, it's the same except he's very sweet and tender and he loves Janet. We don't know if they end up together in the end, but they do love each other and he's playing Brad sweet and tender and I love it."
Like Brewer, King was accompanied by his mother to his first Rocky Horror show as a teenager, taking in a show at Myrna's when he was 19.
"We dressed up for it. I had no idea what to expect; it was just a lot of fun. I enjoyed the movie when I saw it, but seeing it live was great," King recalled. "I see myself more as a hapless idiot sort of asshole who doesn't realize how much of an asshole he's being."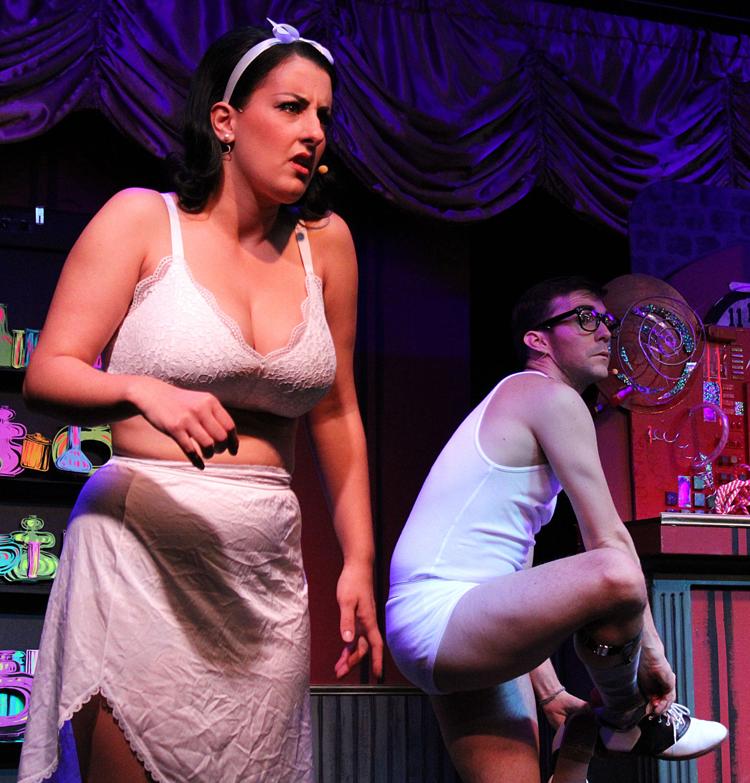 Even with all this homogenizing of what began as the quintessintial queer piece, Banker doesn't feel that Rocky Horror has been diminished or culturally appropriated.
"The fact is the majority of Myrna's clients, and especially at the show identify as straight, which I think is great. This is a space they do not normally go and they're comfortable with a lot of nudeness and a guy who likes to dress this way," Banker said. "They get to explore a part of themselves they don't always get to. If anything, they take that energy out there with them in the real world. Out of this bar, just don't let them succumb to normalcy or heterosexisms. I don't feel like Rocky has been exploited; I just hope when they do come here, they do take it out of this room and continue to let their freak flag fly."
Rocky Horror begins its four-week run at Mad Myrna's Oct. 18 and runs through Nov. 17. Available tickets — which are few — are available at centertix.com.
Correction: An earlier online version of this story said that Alaska's Perseverance Theater was among those that had eliminated 'To Kill a Mockingbird' from its 2020 schedule, when in fact the eliminated show was 'One Flew Over the Cuckoo's Nest'. We apologize for the error.