Per its pattern, Perseverance Theater is devoting its third show of the season to an Alaskan-themed piece, and the 2019 offering comes from the pen of an Anchorage native and Alaskan Native.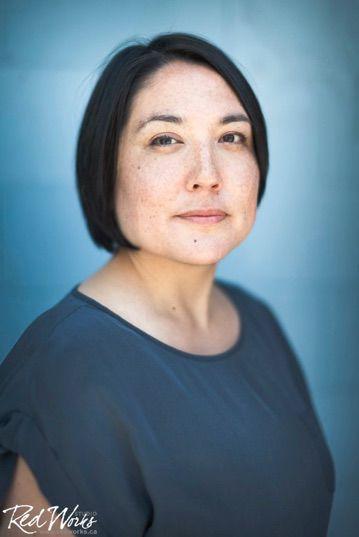 Cathy Tagnak Rexford, an Inupiaq who has family roots in Utqiagvik and Kaktovik, began writing what would become 'Whale Song' in 2013 while in graduate school in British Columbia. She attending the opening during the Juneau run of the show last fall, and will be on hand again when it makes its Anchorage debut Friday night running through March 17.
"It's the story of a young woman, and we follow from her birth when her parents learn she is chosen to marry the chief of the Bowhead whales," Rexford said from her home in Los Angeles. "Basically, her journey is mirrored by the journey of the young, up-and-coming chief, stepping into roles they were meant for."
Rexford said the tale may have the spirit of mythology, but it isn't taken from any particular cultural story.
"It's similar in the style of its telling, in as far as it jumps back and forth between the whale world and the human world, and it feels like a traditional story, but it's not inspired or taken from an Inupiaq story," she said. "This was my thesis play and I knew I wanted to write something set in the Arctic and just sort of let the story unfold from there."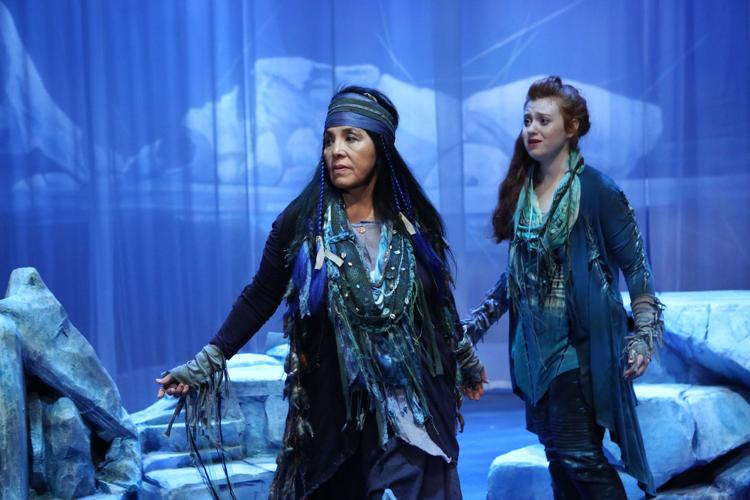 There is, of course, an obvious visual challenge to portraying whale characters alongside human ones. What sorts of costumes do you create for the whales? Would the audience's suspension of disbelief be able to handle such a wild premise?
"It was important that the whale people were actually portrayed like humans and not in full whale costumes," Rexford said. "I got to see a little bit of that in rehearsal and it was an interesting thing to see early on… The head language — the whales were a little more fluid, more loose and rounder in their movements. The humans were a bit more rigid and upright and angular with their movements."
Rexord said that when she first saw it performed live in Juneau, it wasn't how she pictured the story in her head.
"The funny thing was that I can't imagine what I pictured because what was on stage was equally as stunning," Rexford said. "Equally as beautiful."
In training for her arranged marriage, the young teen Ani finds herself, "torn between teenage rebellion, young love, and her innate desire to fulfill her prophecy, she is witness to the near-end of a species and the heartbreak that often comes with doing the right thing," according to the show's promotion. Rexford said she's hopeful audiences will take home an important message.
"I hope it contributes to a conversation we have in Alaska and the Arctic about our responsibility as people living in a time of oil development and how our decisions really make an impact beyond ourselves," she said. "They affect our families and communities and they affect our ecosystem."
Rexford said she's had a preliminary meeting with studio representatives about turning 'Whale Song' into a screenplay.
"It was a very L.A.-style meeting; so there's been interest, but nothing in stone yet. " she said. "It was really important for me for this to premiere in Alaska. I'm just thrilled that's been the case, and working with Perseverance Theater."
Rexford said she's first met Perseverance artistic director Art Rotch 10 years ago and has been working with the theatre on projects for the last four years. Rexford takes part in the theatre's Playwright's Circle, which includes a half-dozen other Alaskan Native writers and was headed up by Vera Starbard, who wrote the powerful Perseverance 2016 production about child sex abuse called 'Our Voices Will Be Heard".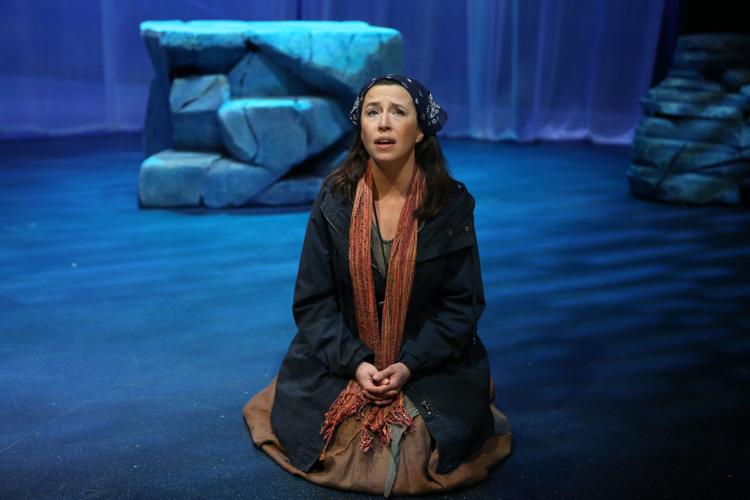 Through the Circle, Rexford also writes children's and young adult books aimed at Alaskan Native populations. She's written more than 40 so far and putting the finishing touches on her latest — 'The Crane Story', which fits her model of anthropomorphized animals as central characters.
She said audiences are typically surprised by how funny 'Whale Song' really is.
"There's quite a bit of humor throughout; it kind of counteracts the heaviness and the urgency of the story," Rexford said. "Also, I guess, just how quickly you can accept that, yeah, these are whales — actors performing — but they are whales."
Rexford said the main character is somewhat reminiscent of her in her younger days, except that Ani is "a little bit more boisterous and sarcastic," she said. "The comment that people have said again and again is that it is a visually striking production and there's not other story quite like it. It's also a bit of an underdog story."