Technology has become such an integral part of our ability to connect and get some semblance of pre-Covid life. Katie Sevigny logs into our virtual meeting space, walking around her bedroom-turned-studio in Portland, laughing as she picks up a pair of underwear from the floor, saying "Well, I guess I am ready."
One of Sevigny's fears for the future of our community is this new age of relying on technology. "I stress out a lot about the shift in the way society is going, what is the new normal going to be like? People have shifted completely online and are fearful of each other. I, personally, am a really social person. I cannot wait to get out and be social [again]. Is this going to push people to appreciate getting out of the house and not just being digital all the time? I am hoping that is the shift that happens, but I am worried that it is going to be worse. This is a really influential time."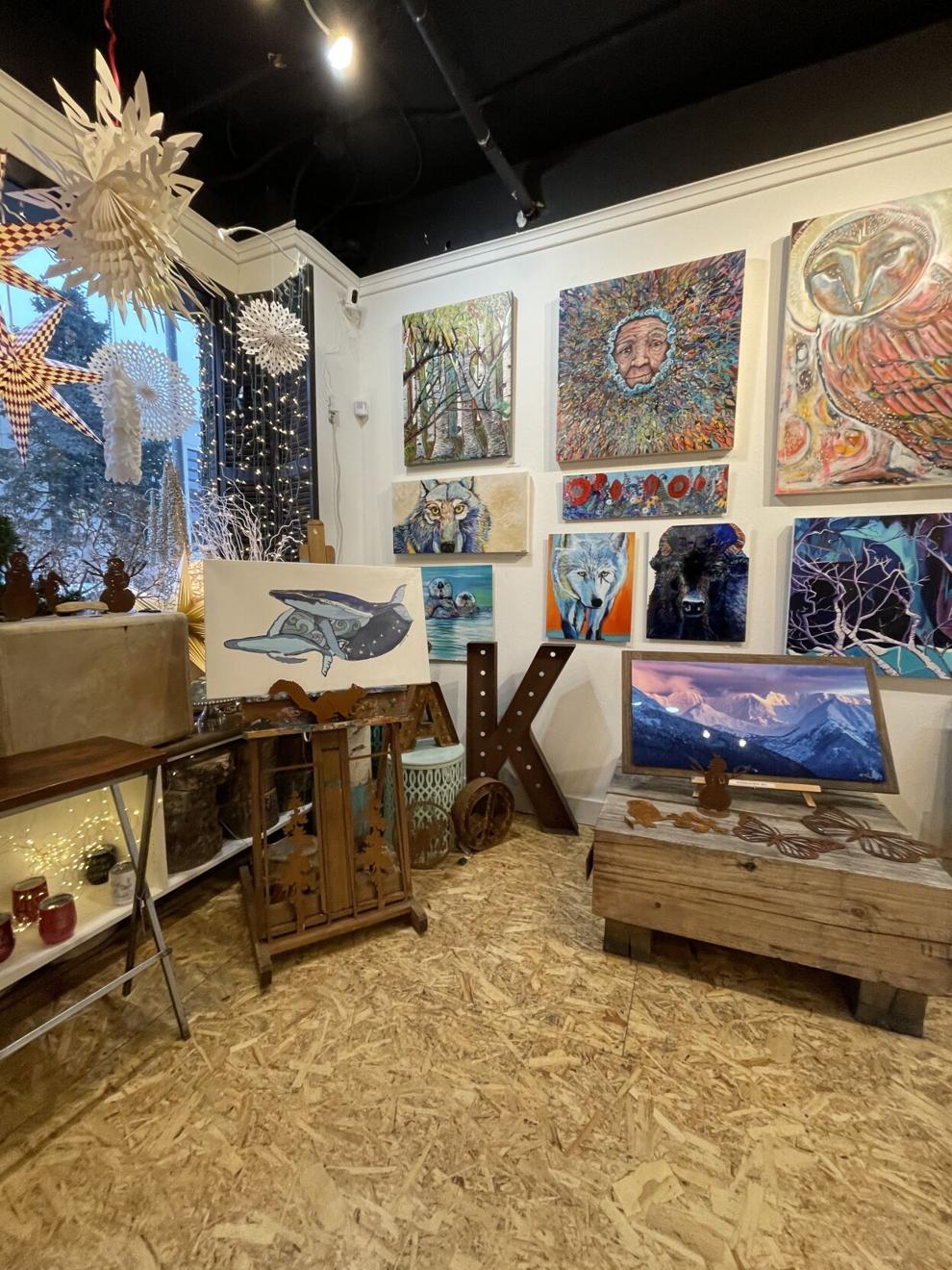 Sevigny Studio has been a staple in downtown Anchorage since 2007. Her downtown studio, now at 312 G St. was a must stop for First Friday art walks. Her gallery would be packed with people summer and winter, filled from floor to ceiling with her colorful Alaska and motherhood inspired pieces, featuring local artists in several mediums, with pieces to adorn the walls of homes of both locals and tourists. Then, in March of 2020 as Anchorage prepared to comply with the first mandates restricting bars, restaurants, and retail. Sevigny and her gallery locations faced an uncertain future.
Ultimately she felt she had to close her studio on the south side of town next to South Restaurant.
"It just sat there for 2 and a half months," Sevigny said, noting that it turned out the timing of her decision was most fortuitous. "Our lease was up [at the South location] and once we were able to, we focused on selling out and trying to move what we had into our new location downtown."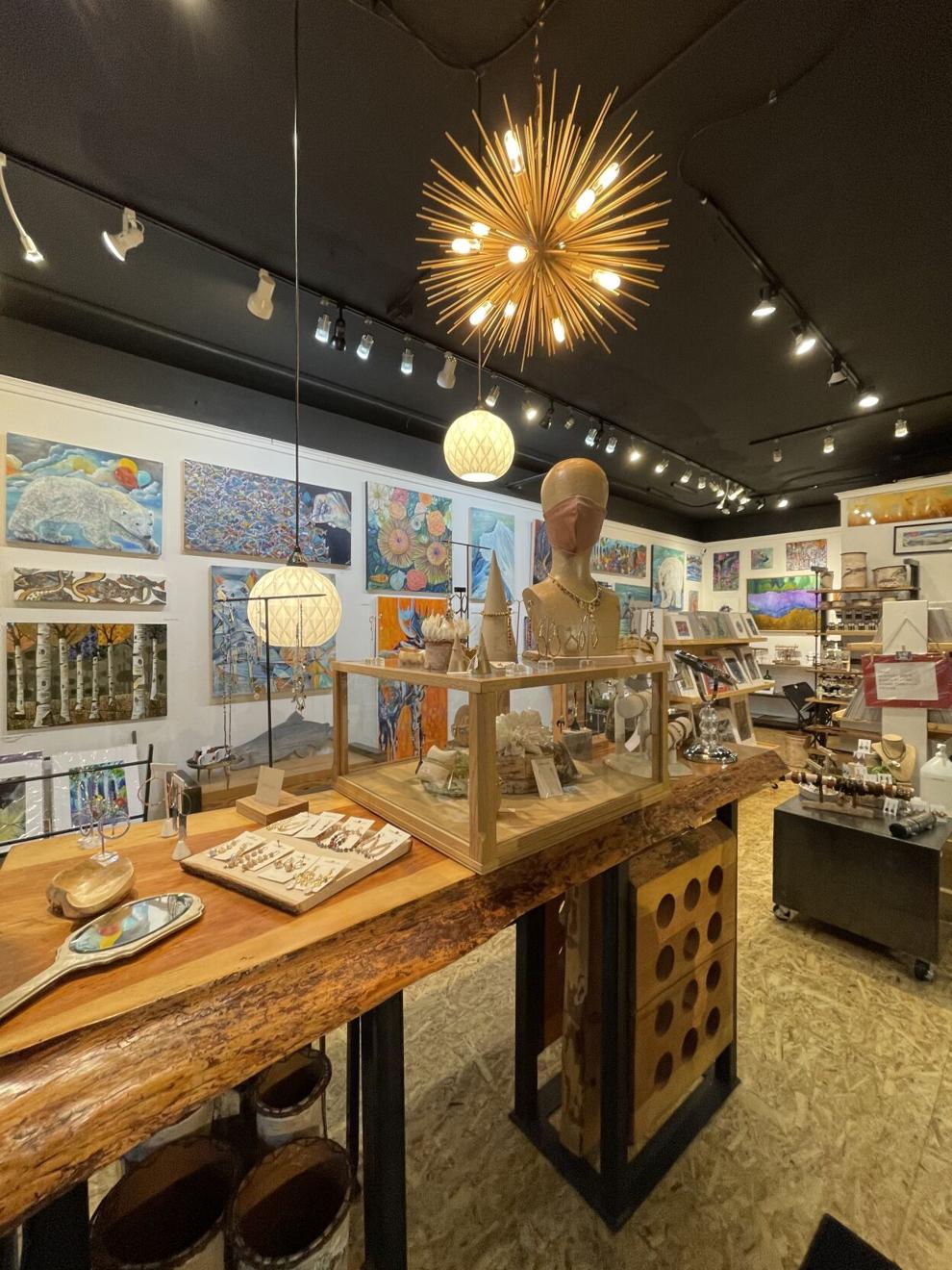 Before the pandemic, the economic impact report put out by Cruise Line International Association predicted 2020 to "be even brighter" than the previous record breaking years, with an anticipated 1.4 million visitors headed to Alaska from cruise lines alone. Without those visitors, small businesses were struck hard. Visitors to Alaska contribute $2.8 billion in spending according to Alaska's Division of Economic Development. Since that money did not come through and uncertainty still remains for the 2021 season, Sevigny, like many small business owners, was forced to adapt to ensure she could keep her business and employees.
"We can do this, we can do it in one place, one rent, we can do this." Sevigny said. "I am painting more than I have ever painted. I was able to bid for jobs for new construction; Artwork for a new surgery center, a remodel for a plastic surgery office, and a few lodges. I hyper-focused on what artwork I could provide for these places and was able to get these jobs with tight deadlines that will be able to carry my employees and the gallery hopefully through the fall. I feel fortunate that I could do that, I am working so much, but that's OK. You can't complain with art, it's a fun job."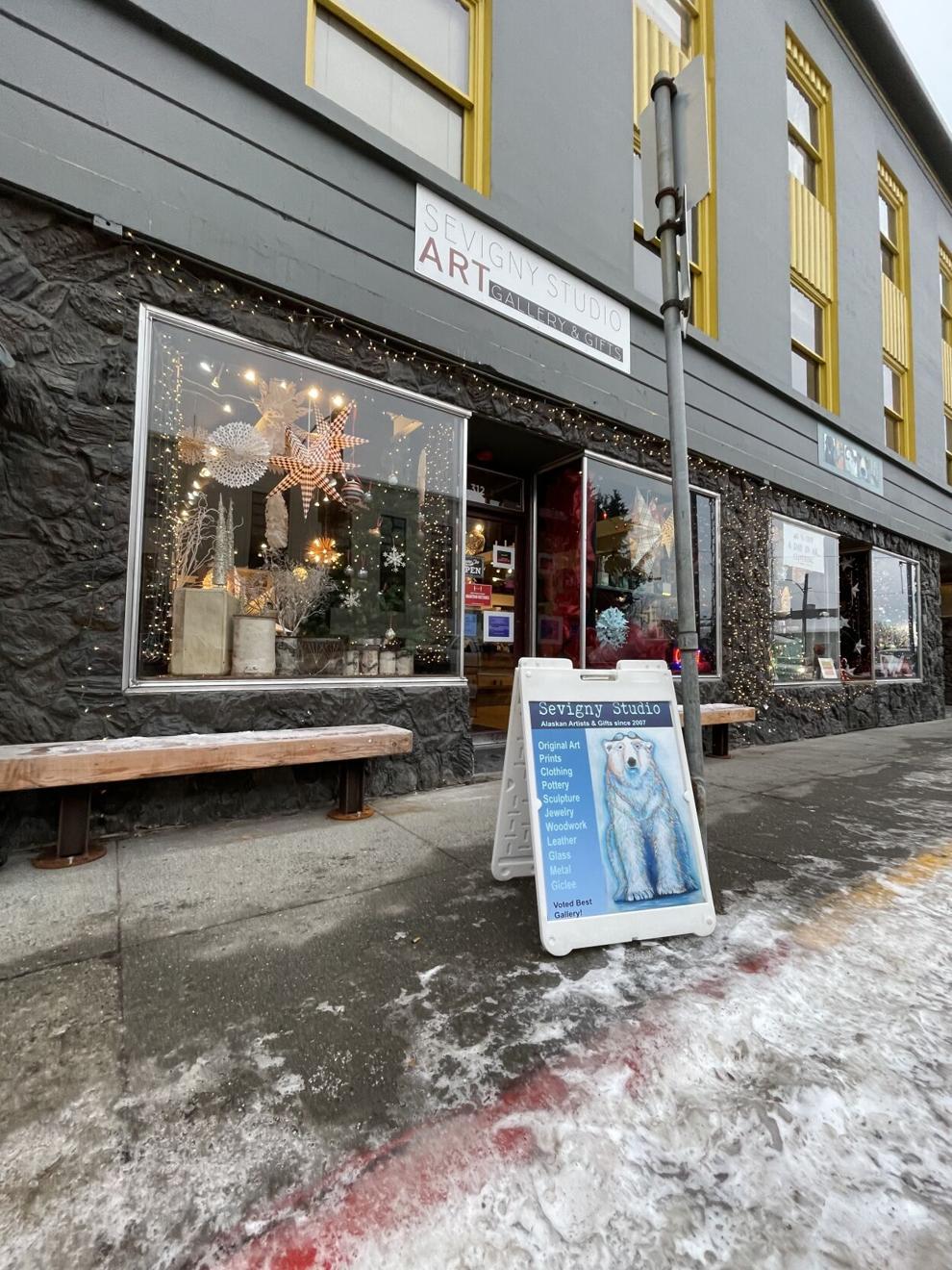 Aside from the work Sevigny is doing personally, she expresses strong gratitude and appreciation for her team. With her home in Portland, Sevigny is usually in Anchorage once a month, an appointment not so easy to keep since the pandemic. Sevigny said her employees have done such a great job hustling and making the most of what they can. "
"We busted booty while we were shut down and for a bunch of people that didn't know what we were doing," Sevigny said. "We built a website; we got it up and running and it has done really well for us."
Also fortuitously, Sevigny Studios on G Street downtown sat right outside outdoor patio spaces carved out by the Anchorage Downtown Partnership. Chalk-painted streets perfect for larger-than-life chess and checkers games helped bring business into her gallery as well as Crush Wine Bistro next door.
"I was able to be in Anchorage during the summer working super-hard on the street closure and trying to paint and get everything set up so we could be safely open," she said, adding that the spurious allegations against then-Mayor Ethan Berkowitz and his limited holdings in restaurants including Crush put a damper on what should have been a wholly positive event. "I feel like the false accusations about Crush and the mayor really robbed us of all the hard work we put in. We were really bummed about that. We really felt like we made a special place, and then... that."
Early next month, Sevigny plans to get out on the street again.
"We are going to do a block party on the 5th of February, 2021 and the street will be closed down again, we will see what happens next summer," she said.
Sevigny is relying on a 'Field of Dreams' kind of approach to safe community gatherings during the pandemic, whereby 'If you build it — and sanitize it — they will come.'
With a realistic view of the uncertainty we still face in the pandemic, Sevigny has been able to hold onto her cheerful inclination and hope for the future. She shares that she was able to find a space where she can go back to the basics of her first studio and gallery combination like the one she had opened on 4th Ave. in 2007. She laughs that she fears for her artwork at home, with three boys running around, and how it will be nice to get to a new normal once this is all behind us.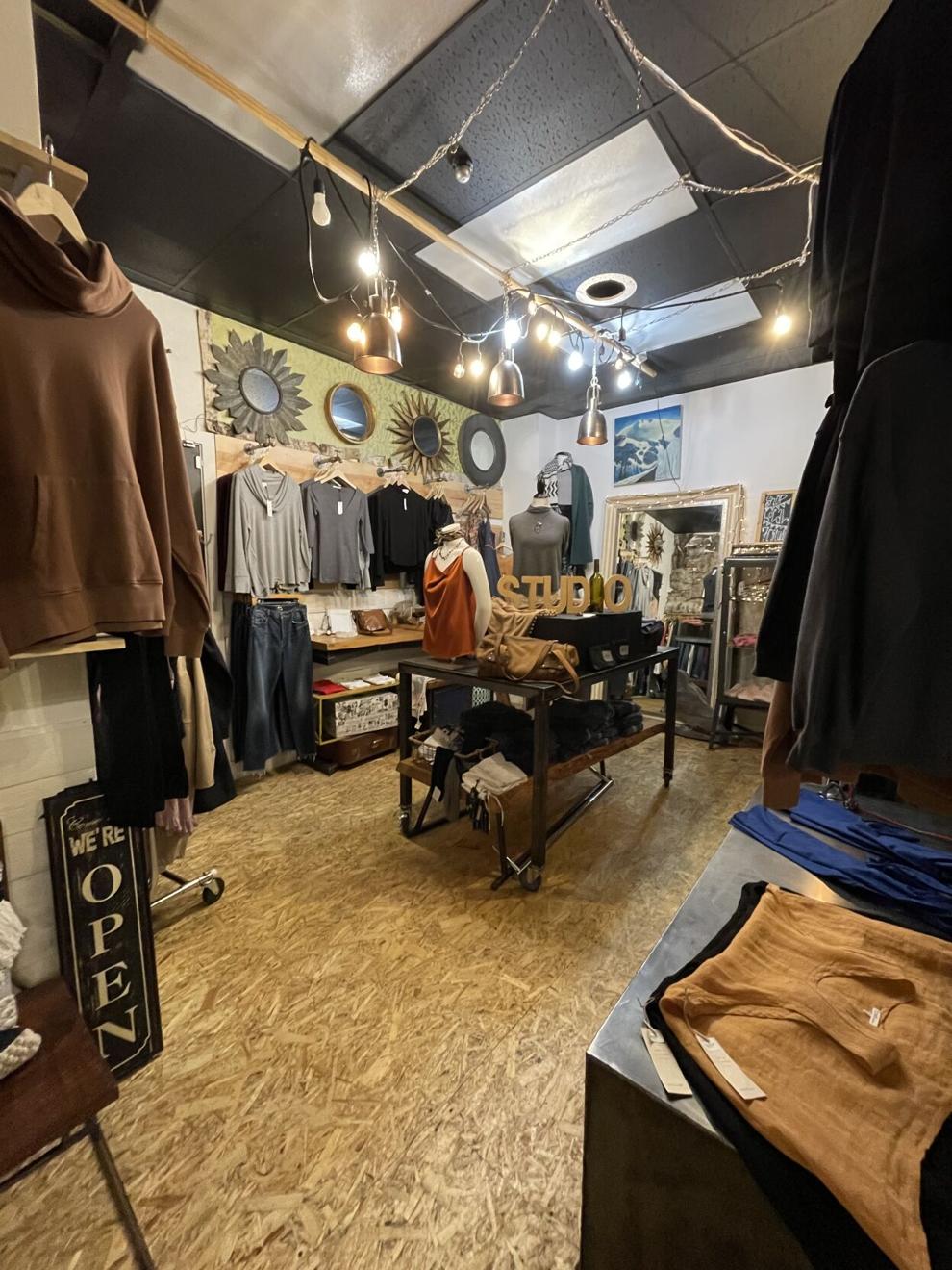 "I plan on being back up in February [2021]; it seems like things have slowed down a little bit." Sevigny laughs. "I am hopeful that we are on an up-trajectory."
With window displays, a website marketplace, and busy instagram, Sevigny Studio is fighting to survive this pandemic, one piece of art at a time.