The mood was surprisingly upbeat last Friday July 12, at the Georgia Blue Gallery, Midtown, given the news from Juneau that Gov. Dunleavy's vetoes were about to curl financial hairs of the entire State, especially the University of Alaska, and charitable institutions. Georgia Blue, along with Joan Kimura's former UAA students and colleagues, and Alaskan art aficionados, all gathered around a cake emblazoned with a recent Kimura abstract, morphed into multi-colored frosting, wishing Joan a well-deserved milestone. On sale were Kimura's hard-edge paintings harkening back to the early seventies, when she arrived from New York City to dazzle an unsophisticated Anchorage, far removed from the Pollock/Greenbergian art-beat of Post-War Gotham. Today, with internet access and Alaskans traveling globally routinely, the 49th State art world is highly sophisticated, matching most any city.
Back in the Mid-eighties, I introduced myself to Joan Kimura on a Binkley Chena River paddlewheel excursion. She was in Fairbanks to teach a UAF summer painting symposium, and I was there to take a drawing class. I was tired of two-week vacation art workshops. A friend suggested I would enjoy a Kimura course; it took me several semesters to finally get a spot. Shortly thereafter, I decided to finish my college degree, but with young children at home, I was resigned to a slow pace (one academic year every two calendar years) which fortuitously allowed me about ten UAA semesters with Joan.
Kimura had attended Art Center College of Design in Pasadena, Calif., when certificates were given to artists instead of genuine degrees. She began her art career as a graphic designer in New York City, working for 'Gourmet magazine', and Carter's children's clothing. In the early seventies, Joan, her photographer husband Sam, and their two young boys moved to Anchorage where the Kimura family had lived for several generations.
In 1973, Joan Kimura began teaching in UAA's art department, until retiring in 1994. She was an inspiration to many of us moms, because she also got to finally obtain a BFA, while teaching and raising children. Kimura eventually commuted Outside to Syracuse University for an MFA, and inspired others, again like me, to temporarily leave the state for advanced degrees.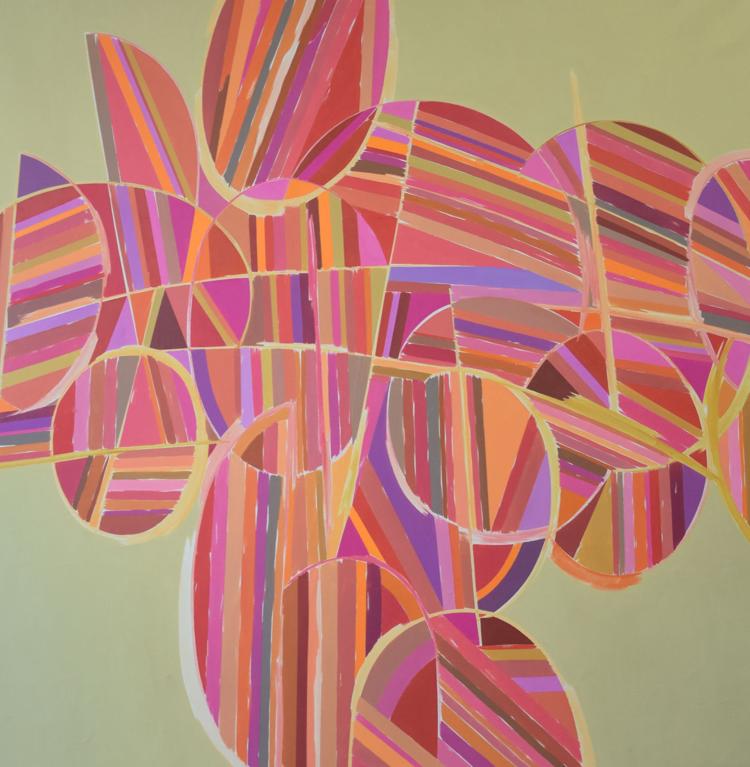 Her Children's Book Illustration classes were intense. Drawings had to be narrative, and ideas came from everywhere: books, movies, Anchorage Museum collections. The latest colored pencils, pastels, and watercolors, along with the rough to smooth paper surfaces (known as tooth) would appear and be tried. Rendering using black and white media needed mastering, before being allowed the luxury of working in color. Students fell in love with the plethora of materials she produced, before paring down to ones that personally worked best. I was introduced to 'Caran d'Ache' watercolor crayons which could be used dry, or wet with a brush. Good teachers make an impact; I just sent my three Kindergarten grandchildren the same crayons, because they have great control. Kimura's Illustration projects culminated with storyboarding, where students turned narratives into verbiage and imagery, then positioned results into tessellating square boxes on paper. Visualizing a story in a sequential order helped me organize more complicated word patterns in graduate school writing classes. Kimura also taught 4-color separation, a tedious printing process, of cutting orange Jello-esque sheets into required shapes, using an Exacto knife. Cut-pieces are used for blocking areas where color will later be printed. Today, computers have replaced this time consuming method, but learning 4-color separation became my badge of honor as did bronze casting, which I would later accomplish in a sculpture class.
In the Nineties, UAA Fine Arts was bursting with creative energy, and Pipeline money, as music and theater was practiced in the same building that wafted with the smell of turpentine and oil paints coming from Kimura's first floor painting studio—hope this continues! Again it was not an easy task to get a berth at one of her easels, but I succeeded. Twice a week, through snow and ice, I dragged large sheets of watercolor paper, stretched canvas, a bag of paint tubes, and a bunch of flat brushes to my coveted space. And like Kimura's Illustration classes, she didn't care if you were degree seeking or just having fun; she never let students get away with late or incomplete assignments. In her painting courses, she demanded two paintings weekly. There was always a model, or a piled-up mound of junk to be made into compositional flat-works. At the ends of semesters two models appeared on the small stage inside the circle of easels. Students had to deal with posing figuration as well as the negative space created. Thirty paintings completed during each semester culminated in a 'Kimura Critique', where she would sit high atop a stool surrounded by students, finished work, and a table of cookies. When making suggestions on how to paint more dramatically, Kimura would block out weak areas of a canvas with her arms to show how cropping would 'pop' that space. "That is your composition," she would announce. Somewhat unusual, she would end a critique asking, "Questions of me?" I would go on to many critiques in my four years of Chicago grad schools, but I never encountered faculty inviting students to cross-examine, as Kimura permitted. I also acquired a love for collecting art books. Kimura would bring her favorite tomes into class, and encourage students to turn pages while drawing or painting. I initially thought this was really stupid, until years later I realized how valuable looking while working really was.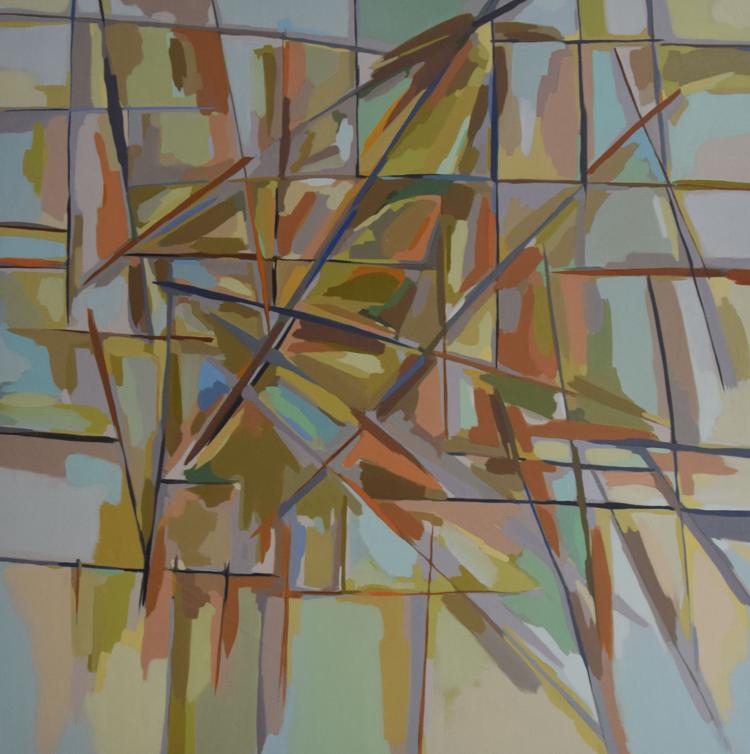 Kimura's students gladly forfeited Spring Breaks for a week intensive, when she would fly up faculty and even models from New York's Pratt Institute. One such visiting professor was David Passalacqua, who taught gestural drawing like a hyper game show host getting a panel to quickly push the answer button. This method was different from teachers who taught students to transfer a model's body proportions onto paper by extending an arm that held a pencil. Passalacqua's technique became a marathon of looking and scribbling with no time to futz. If you were lucky to get a drawing up on the wall for end-of-day crits, putting up with his episodic gruff demeanor, and charcoal down your throat, was worth it. I acquired the ability to change scale when using a sketch or photograph to place an image onto canvas without aid of projection equipment.
Joan Kimura now resides in Gig Harbor, Washington. At her Georgia Blue Gallery birthday party, it was clear that age has not stopped her daily experimentation with art media, with the added assistance of a computer and scanner. It was reassuring to see Kimura's iconic wink, as she regaled about buying a two bedroom house and busting out walls to make a studio. HAPPY BIRTHDAY JOAN!
Mini Sleuth: Visit Georgia Blue Gallery (www.georgiabluegallery.com) during the next First Friday art crawl. Blue was the buyer at the Anchorage Museum shop for decades, and her gallery has become the premier destination for viewing/consigning/buying Alaskan art. Oh, and don't forget, Joan Kimura designed the Anchorage flag too.
Jean Bundy aica-usa is a writer, painter in Anchorage