There are moments in life when the world we live in changes instantly — unapologetically and without warning. So perhaps, in a time of unfathomable uncertainty, one can pick up a book and within its pages, be reminded of a time in Alaskan history where people came together and found strength and resiliency.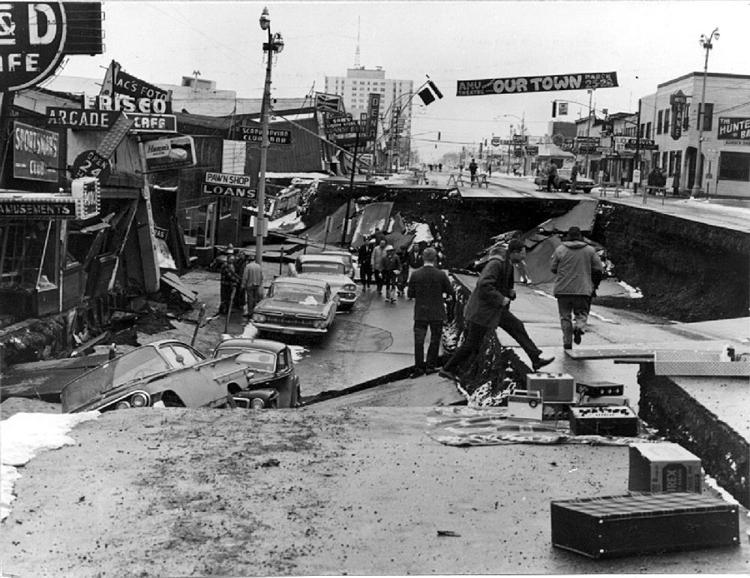 'This is Chance! The Shaking of an All-American City', written by American journalist and longtime contributor for The New York Times, Jon Mooallem, hit bookstores on March 24, just three days shy of the 56th anniversary of the 1964 earthquake that claimed 131 lives, destroyed coastal communities across the western U.S., and left thousands of Alaskans stranded in the cold without food, water, or shelter.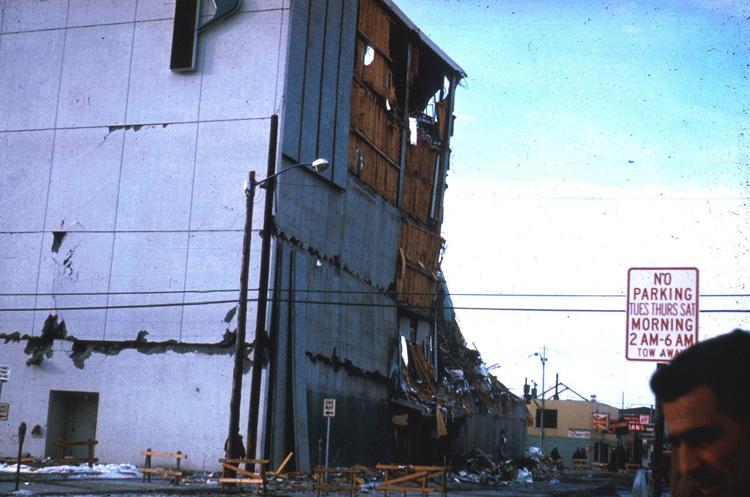 Mooallem's book recounts these historic events as told through heroine Genie Chance, a local radio reporter who, through her broadcasts following the quake, helped the community feel connected and hopeful in a time they were otherwise isolated. In the months and year following the quake Genie had written several reports of the event including one in particular — The World History Report.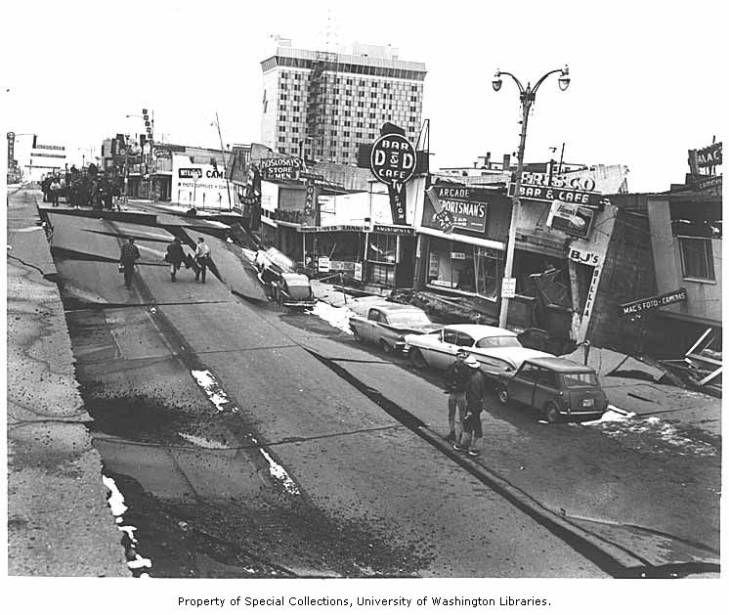 "In the introduction, she mentioned she was a radio broadcaster that had been on the air 59 hours the weekend of the quake and from there I was off and running," said Mooallem. "I was like, 'that's a story that needs to be told!'"
Mooallem stumbled across the idea for the book in 2002 while on a camping trip with a friend. While traveling through the small coastal town of Crescent City, California they stopped off at a local diner where Mooallem found himself immediately surrounded and haunted by the tragic history of the city.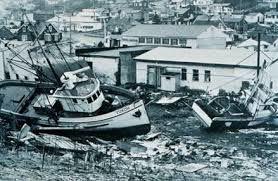 "That was one of the places that had pretty much been leveled by tsunamis resulting from the earthquake in 64'," he said. "They had these historical photos up showing all of the destruction. I was just taken by the idea of a community shattered in that way."
It would be another ten years before Mooallem reflected upon that experience in Crescent City.
"I never thought to think, 'why was there a tsunami here?'" said Mooallem. "I even say in the book I never actually heard about the 1964 quake, which I found really surprising and kind of terrible."
With that realization in mind, Mooallem embarked on a path to put the quake to words with an authenticity that could trick most any Alaskan into thinking the author had lived through it — anything but a journalist from Seattle, born 14 years after the event, who'd never been to Alaska until he came to research his book.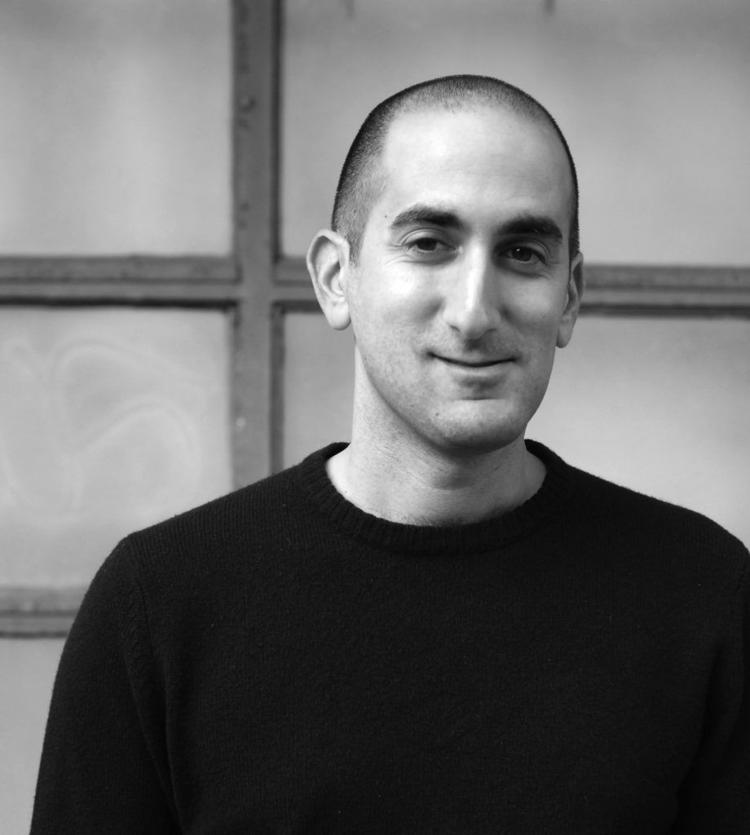 That first visit was in the bitter cold of January 2017, when he spent a majority of his visit bundled up and buried in the historical archives at UAA attempting to track down the people mentioned in the documents he found. Interviews led him from Anchorage to Sitka and ultimately Juneau to visit with Jan Blankenship, the daughter of the since-passed Genie Chance, to explore over 30 boxes of Genie's personal documents.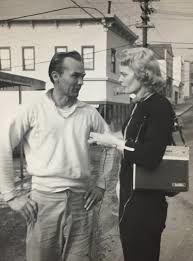 While his initial winter trip was considered successful for the much-needed research and interviews to complete his book, Mooallem knew he would need to return in order to finish it with confidence. That September he returned, finally able to take his time exploring Anchorage and surrounding areas that made it possible for him to connect the final pieces.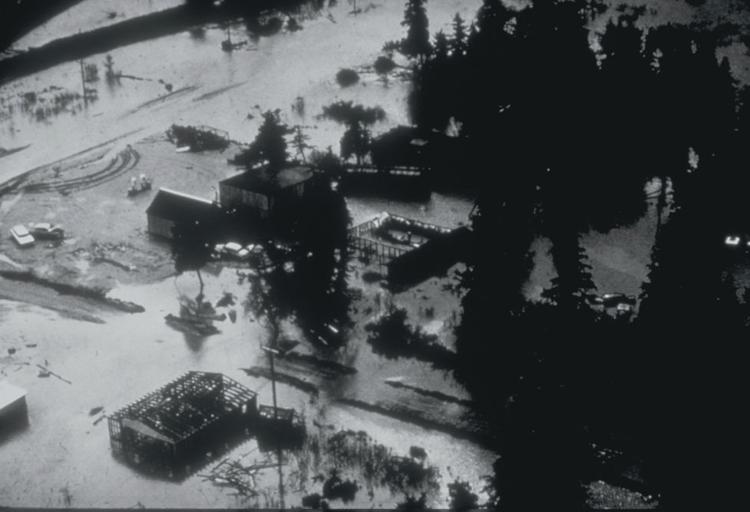 "That visit was the joy of it. I was just walking around, went to Earthquake Park, photographing things, getting my bearings. It was one of the best reporting trips I've ever taken," Mooallem said. "Obviously it's a completely different place then it was in '64', but it gave me the confidence to be able to write the book at that point — that I wasn't a complete carpetbagger. I don't' claim to be Alaskan by any means."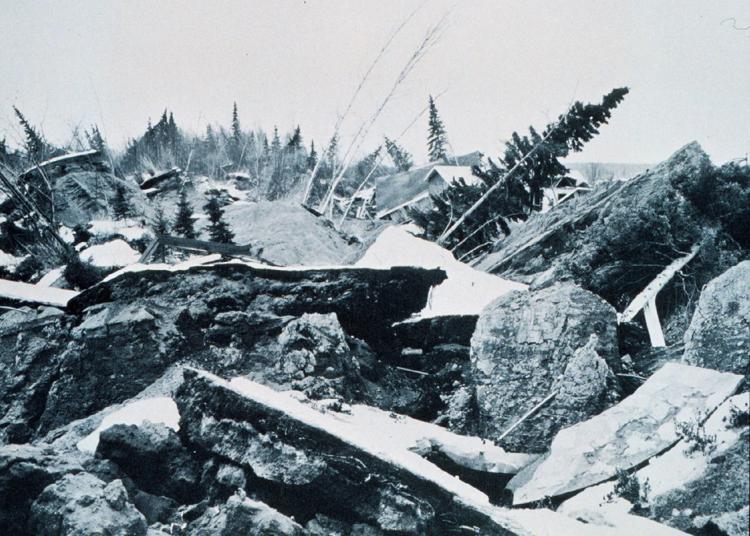 With freshly printed copies of his most recent book in hand, Mooallem was packed and ready to embark on a six-city book tour just as Coronavirus health concerns and travel restrictions started to escalate. His tour was to include New York City, Seattle, San Francisco, Oakland, and Portland with the finale planned for Anchorage April 7-8, but has since been postponed indefinitely due to the outbreak.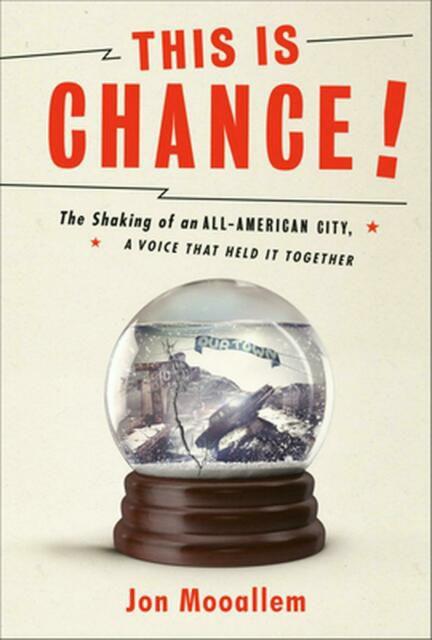 "Of all the events, the ones in Alaska would have definitely been the most enjoyable to me because there's a real connection there," said Mooallem. "I feel a lot of disappointment not being able present the story and hear people's own memories and reaction to it."
Despite his cancelled book tour, Mooallem is excited to be sharing the story of Genie Chance and a city that was at its best when its world fell apart.
"It's a weird time to be trying to promote a book obviously and yet it feels less important to me personally than I ever expected it would — given what I'm doing on a day to day basis with my family," Mooallem said. "People are saying it's completely on their mind right now and it's giving them a more rooted way to understand what's happening in the world, which I'm pretty humbled by."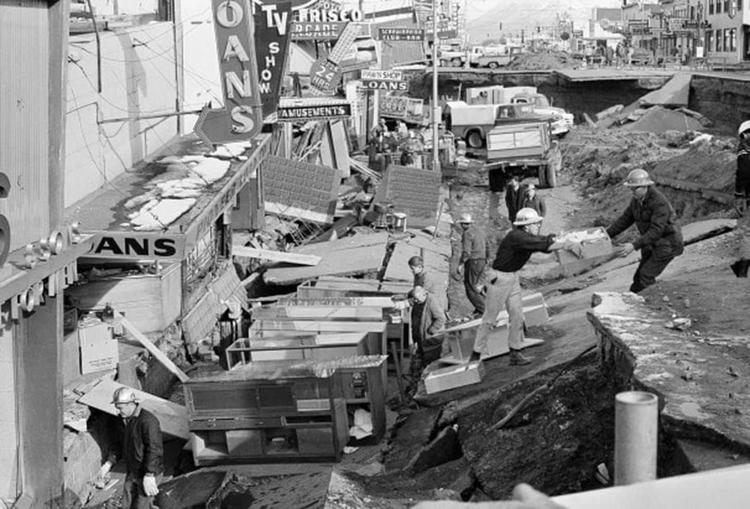 Earthquakes, similar to pandemics, have an alarmingly surreal way to suddenly make humans feel small, helpless and insignificant, as Mooallem writes in this passage from 'This Is Chance!'
"The ground beneath us is always moving, shrugging us off – not with a violent tremor, but in the steadiest, most predictable way imaginable: by pushing away from us, traveling forward in time. Every once in a while, the earth rears up and shakes. But it's always, always spinning. Each day is part of that disaster – with all the same potential."
'This Is Chance!' resonates at its core, a deeply moving ideology about a community facing uncertainty and change, in a world otherwise perceived to be safe and predictable.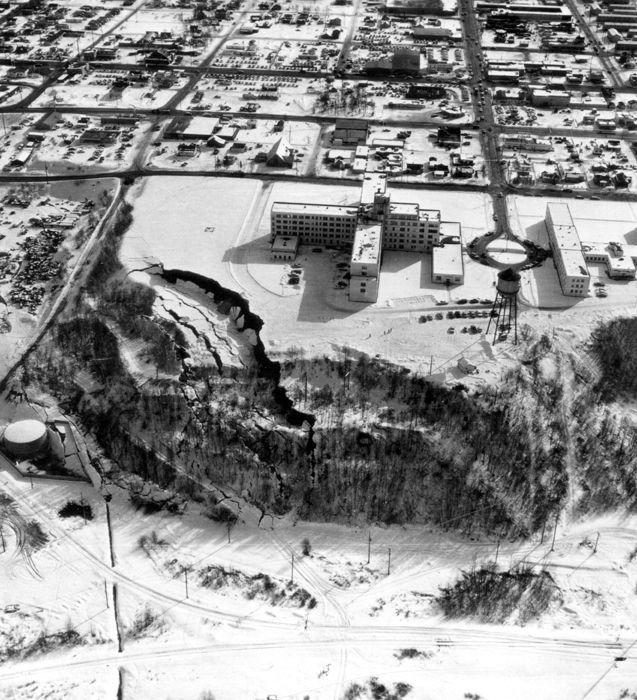 "The idea that there are times when the things we take for granted as permanent — this reality — just ends itself and things change catastrophically," said Mooallem. "I think a lot of us can relate to this on a personal level, in terms of our own lives, but to be living inside one of those moments, right now, collectively, is both frightening and moving."
What could not have been predicted is a living example of how Alaskans of 1964 responded with generosity and kindness towards others in times of tragedy and uncertainty.
"The major feeling that I'm having, which is very surprising to me, is to feel the resonance of the themes so strongly. It's one thing to me to feel it because my mind has been living within this historical disaster for so long that I tend to see a lot of my life through that lens, but for other people now to be trapped in there with me, people who have read the book and they're finding that's its useful," said Mooallem. "They're finding that it's valuable and helping them stay rooted, or feel like they can bring a slightly more hopeful understanding to what's happening, is unreal because it really feels like this world that I've been living with for so long is now sort of our world too."
While disappointed that he is unable to tour with his book, Mooallem is grateful for the experience of bringing the story of Genie Chance's role in the 64' earthquake to life. And now, like the majority of Americans, is turning his full attention to what matters most – his family.
"One day I'm going to feel like real grief about this," said Mooallem. "One day that will sneak up on me but at the same time I'm enormously grateful right now on how comfortable and safe my life is, that my children are fine, and we're safe and well at home."