Author Don Neal first arrived in Alaska in 1968 courtesy of the U. S. Army, and he and his family have resided in Anchorage for over 50 years. His hobbies have included military history and the research and study of antique and historical firearms, with an occasional foray into drag racing. He tried his hand at writing fiction, drawing on his experiences in Alaska and the military. His Ben Hunnicutt novels feature Alaska in the Cold War era, before the discovery of oil up to the building of the vital trans-Alaska oil pipeline.  
Were you always a writer, or did that come later in life?
Many of my jobs in the Army, and my later work for the State of Alaska, required a lot of writing, but none that could have been considered creative. After retirement, I did write a few short essays just to reinforce my own memories of my younger days, but nothing of a serious nature.
I think my discovery of a previously classified Cold War military operation, carried out in Alaska in the 1950's, triggered the notion of writing a book to publicize this little-known aspect of our state's history. Writing a history-based fiction novel seemed like more fun, and would serve the same purpose so I jumped into it with both feet.
How did you weave Alaska history into your books?
The second book made that easy.  There were Nike Air Defense missile units surrounding both Anchorage and Fairbanks during the Cold War.  My sequel, Warhead, was based upon the lives of the soldiers who spent an important part of their lives on those remote sites, constantly on alert for an unannounced attack by Soviet bombers.
Since I had spent 20 years working with Alaskan and similar Nike sites world-wide, research requirements were minimal and I could cater to my lazy side. I did manage to keep my old cast of characters, and even added a few.
These books are referred to as the "Ben Hunnicutt Novels"  What kind of person is Ben Hunnicutt?
As a young Lieutenant, Benjamin Theodore Hunnicutt was a good soldier.  He was no John Wayne, but managed to summon the courage to do what he knew had to be done, regardless of risk.
In his later life in Alaska as a retired major, Ben is an easy-going competent man with a dry sense of humor, forgiving of most human foibles, but always impatient with pompous officials and bumbling bureaucracy.  He never takes himself too seriously, and is mostly an upright citizen.  It is Ben's sense of justice that mostly gets him into trouble; he believes in natural justice, not in "due process."
Do you get feedback from Alaskan readers?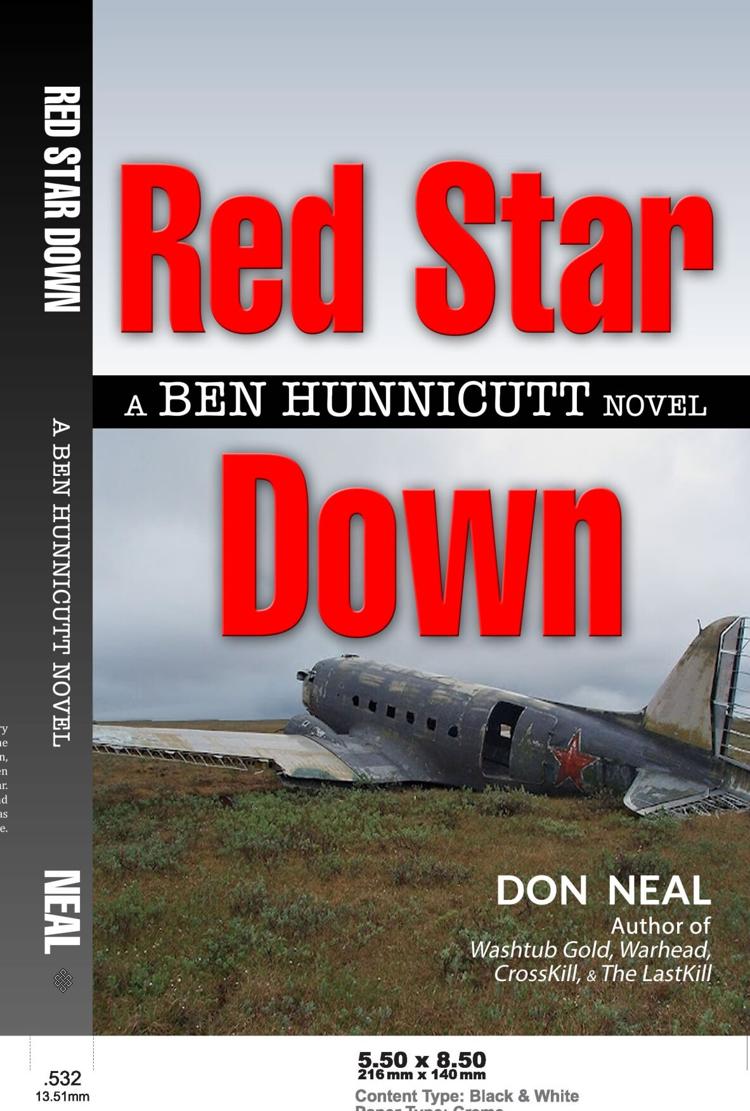 The most gratifying comments I receive are those by Alaskans who praise the locale descriptions and the authenticity of my scenes.  Like, "I've been there and I know just the rocky dome you had Ben climb." Or, "Yeah, the silt is really bad in that spot—Ben's lucky to have pulled him out 'fore the tide got him."
 I have to admit, I sometimes write around a scene if I'm worried about not getting something right.  I'm shy about being criticized by fellow Alaskans for obvious errors.