Museums have long been bastions of predominant cultures in local and international institutions. In the last decade even before 'Black Lives Matter,' there has been a push to assemble ethnic art shows, and revise histories read on wall placards, explaining why minorities were deliberately ignored. May 18, 2020 was International Museum Day where the council proclaimed, "The potential of museums to create meaningful experiences for peoples of all origins and backgrounds is central to their social value….An increasing public expectation for social change has catalyzed a conversation around museums' potential for social good in the form of exhibitions, conferences, performances, education programmes, and initiatives created. However, there remains much to do to overcome conscious and subconscious power dynamics that can create disparities within museums, and between museums and their visitors." Crucial changes have allowed art/artifacts, relegated to corners as anthropologic specimens, to surface and highlight gallery space.
The Anchorage Museum is exhibiting 'Nkenaghch': Good Words to Never Forget', by skateboarder and illustrator, Ted Kim. Large black/white original drawings, used in Kim's ABC book and paired with Dena'ina language verbiage, surround the atrium. Show placard: "The Dena'ina language has been spoken in Southcentral Alaska for at least the past one thousand years. Dena'ina, like all Indigenous languages of Alaska, was communicated orally until an alphabet was developed in the 1970s…. The goal is to see their language spoken again by both Dena'ina peoples as well as people that have moved into their homeland over the past century (Leggett)."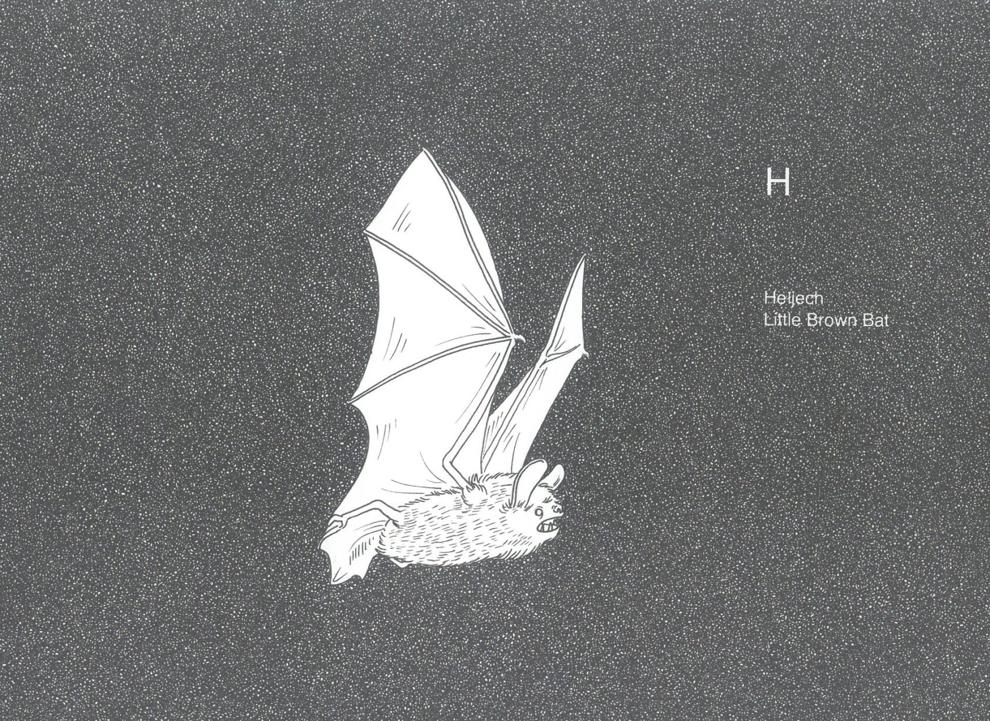 Kim Illustrations (in situ and book) depict figures of animals and humans that melt into foregrounds of flowers/grasses and backgrounds of mountains and skies that have been patiently, perhaps obsessively, rendered to look like encircling twists of rope and spider webs, defining the infinite Cosmos. For example: 'I' for Ida (friend) depicts two children sitting on a box, embedded into foliage, gazing at the moon behind mountains. Well composed, even though snowy mountains combined with foliage may seem fanciful and perspective slightly wacky, the piece conjures togetherness between two humans of indistinct ethnicity. 'H' is for Heljech (Little Brown Bat) that pictures the animal flying through a black background with white speckles. Bats are the alleged source of Covid-19, but here a solo creature happily flies across an infinite universe, disturbing no one. 'L' is for Luktsen (Northern Hawk Owl) who balances in leafiness, while staring at onlookers, against a full moon. Kim has used a variety of marks to define the different parts of the owl—no shading. 'Zh' is for Zhuk'udghuzha (Lake Trout) who swims and misses the baited hook only to live another day, thanks to adroitness or chance. Again, Kim's tight scribbles define the fish, while a single horizontal line becomes the water line where the missed lure bobs and floats.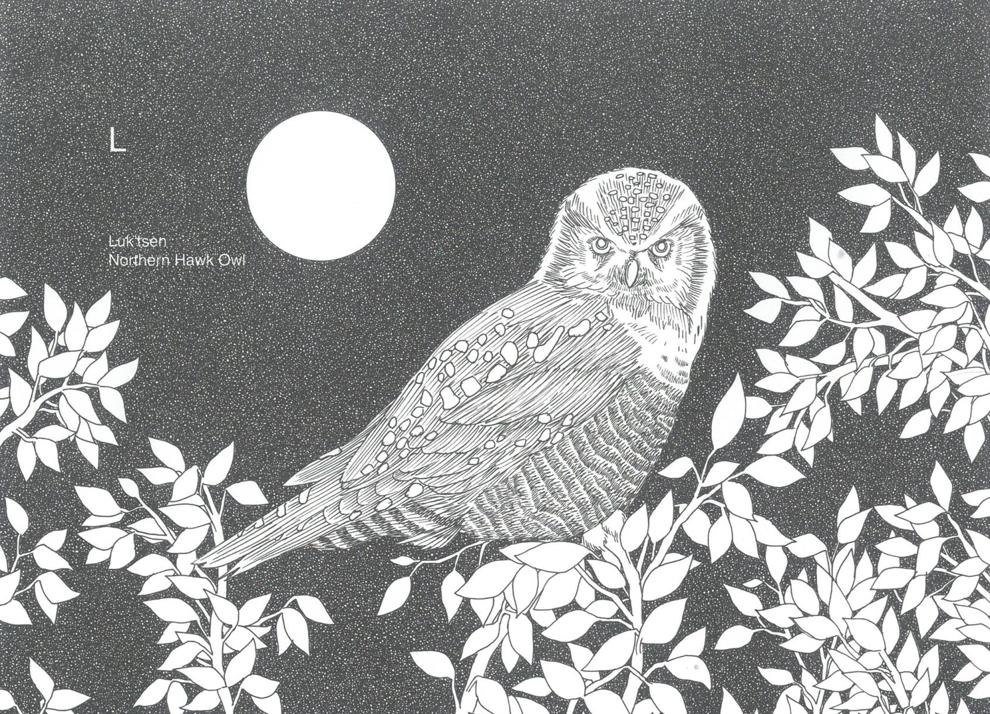 This work is appropriate for 2020, where avoiding Coronavirus involves some luck (Wearing a mask and washing your hands can reduce your odds). Recipe for Virus-fatigue: purchase tea and a cookie, pull up a chair, and absorb these uplifting artworks.
A poignant read is 'The Whole Picture' The colonial story of the art in our museums & why we need to talk about it' by Alice Proctor, which will change the way you approach and perceive a museum. She is a British historian whose business is conducting 'Uncomfortable Art Tours', in London museums, upending who were really the good guys. Proctor writes, "I do not believe guilt is inherited, but responsibility is, and there is nobody alive today whose existence has not been shaped by colonialist, racist forces (11)." She continues, "The way we look at things is never objective: it is shaped by who we are, the experiences we bring with us, the ways we have been taught to see the world (12)."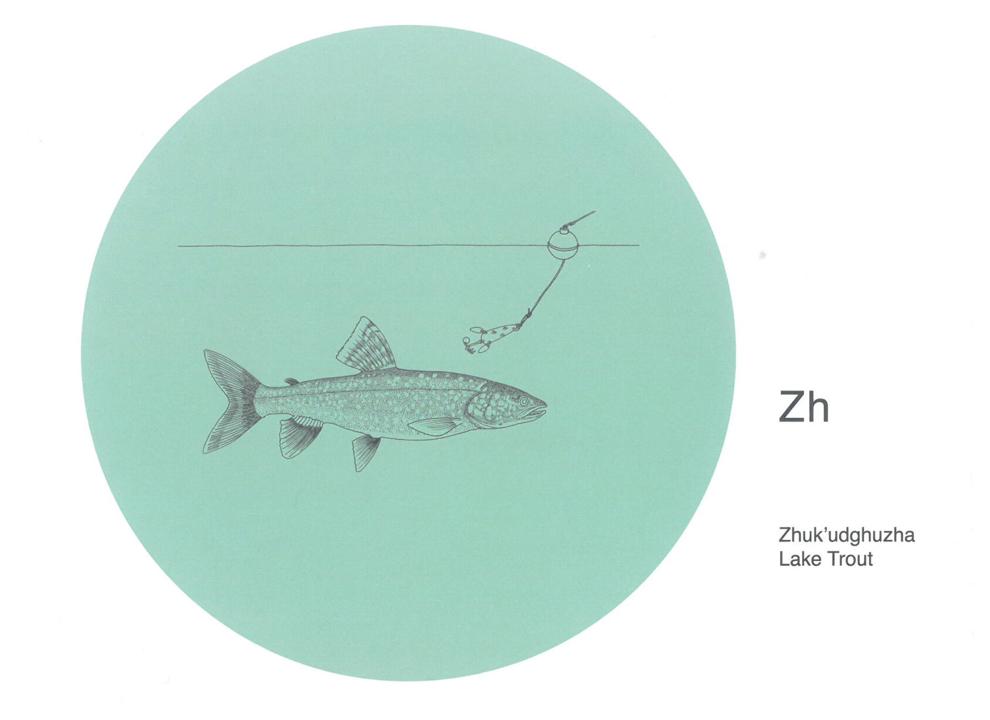 Proctor's book consists of essays about objects which have fetched up in different kinds of museums she has categorized: 'Palaces' like Paris' Louvre; built from scratch like New York's Metropolitan, aka 'Classrooms'; 'Memorials' like Japan's Hiroshima Peace Memorial; and former industrial spaces, aka 'Playgrounds', like Britain's Tate Modern (a power plant). Examples of artifacts, finding their way into institutions legitimately or by skullduggery, are made better with updated truthful explanations. Some examples: Eighteenth century British ambassador to Naples, Sir William Hamilton, supplemented his income by dubiously trading in vases. Nineteenth century, Sir John Sloan collected for the British Museum and himself (aesthetic insider trading) by snaring an Egyptian sarcophagus--apparently soothing his depression (29, 41).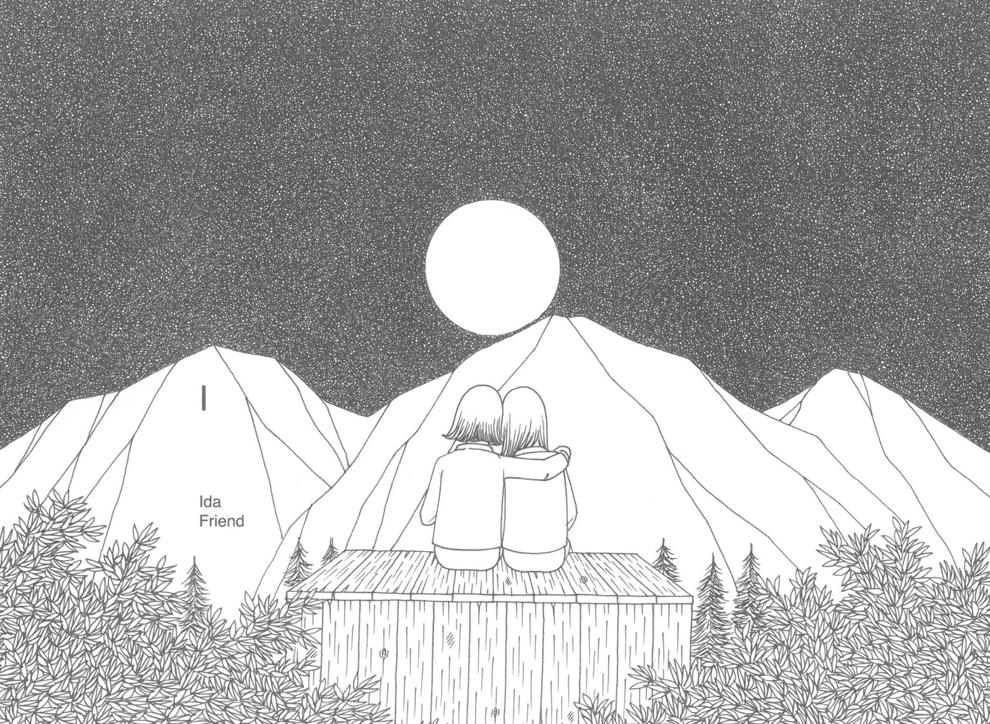 The painting, 'The East Offering its Riches to Britannia' by Spiridione Roma, was on the ceiling of the Revenue Room, East India House, in 1720-London. This art depicted the power and exploitation of the British Empire over its South and East Asia holdings, financially exploited with the excuse Natives were infantile and in need of uplifting. The allegorical enthroned alabaster-skinned Britannia is surrounded by merchants and soldier cherubs, representing obedient servants of the nation, while a dark skinned figure, metaphorically India, offers a basket of pearls to Britannia. The painting of course, references white supremacy, which Britain had on the world; its aura still lingers even when Britain is a shadow of its former self. Today the painting resides in the Foreign and Commonwealth Offices with bureaucrats passing by, oblivious to what it represents-- a trope for unfinished ugly business needing resolve (53). An unfinished portrait of William Wilberforce, an early abolitionist, by Thomas Lawrence hangs in the National Portrait Gallery, London. However, there were slave groups who made waves by rebelling long before Wilberforce took up the torch (110). As Proctor writes, "The people who do the most work to transform society and end its inequalities have nearly always been those most marginalized by the things they fight, and yet they are seldom the ones that get the credit (113)."
With 'Black Lives Matter' and the crucial US Presidential election soon to be tallied, 'The Whole Picture' will make you think about how all countries and politicians should keep their promises for needed reform, with museums as proof of that guardianship. Please virus, go away, so I can take an Alice Proctor 'Uncomfortable Art Tour'!
Jean Bundy is a Climate Change Envoy for AICA-INT.