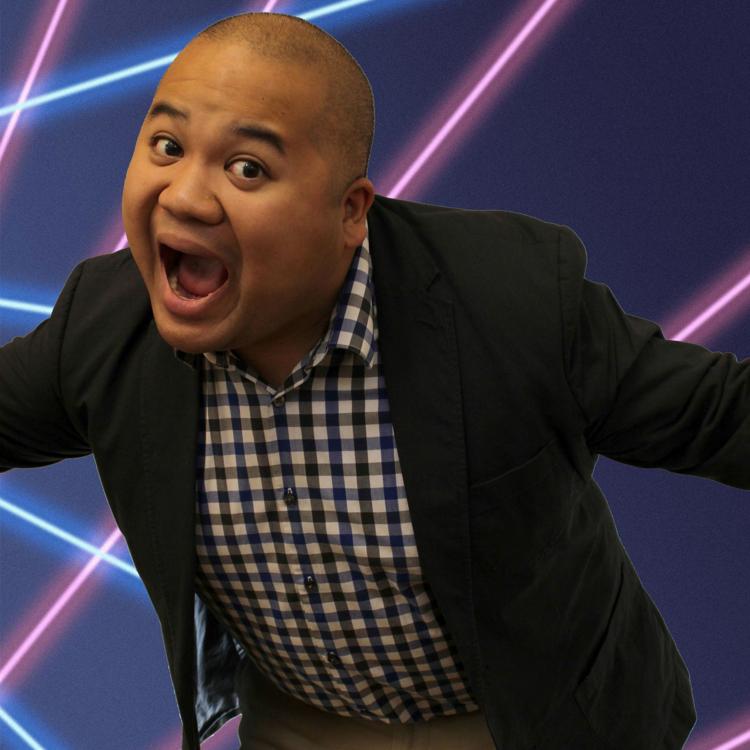 Harnessing an everyman quality can be one of the most useful tools in a comedian's skillset, and few do it as well as Kyle Kinane. Born in Addison, Illinois, Kinane has cultivated the appearance of the one coworker cool enough to grab a drink with after work, and interesting enough to keep you there for hours, much to the disdain of whoever is waiting for you at home.
That affability has made him a welcome guest on dozens of podcasts and shows over the years, including romantic dramedy series "Love," late night game show "@midnight," and unorthodox edutainment program "Drunk History."
Or maybe that approachability can be traced back to years of conditioning? Kinane has been the voice behind Comedy Central's on-air announcements since 2011.
Reached by phone while on tour in Detroit, Michigan, Kinane spoke with local, not famous comedian Matt Jardin about dabbling in music, the best advice he ever received, and the sadness lurking in the Jimmy Buffet song "Margaritaville."
I understand you're into the outdoors and mountain biking in particular. Are you excited to come up to Alaska?
I'm very excited. I've never been to Alaska. I'm at the point where I want to play in all 50 states. I'm close. I have about three or four left, and Alaska is one of them. I also just want to see the outdoors. I grew up in the Midwest in flat suburbia. So even in California, I don't get tired of looking at the mountains and all that stuff.
What's one topic you wish you had the opportunity to talk more about?
There's so many think-pieces about comedy right now. Everybody is like, "How is comedy changing?" It's not going anywhere, it's always changing. It's an art form and it's always going to change. There's always going to be trends and there's always going to be ebbs and flows. But it's not going away, it's just going to take on different forms. Everybody is doing their own thing, there's no right way, there's no wrong way. There's plenty of comedy and there's plenty of people out there to listen to comedy.
I read when you studied writing at Columbia College, you wrote humorous material as an alternative to all the overdramatic content being written by your peers. These days, it seems like comedy and drama are coalescing. Do you have any thoughts on that proliferation?
People are mixing it all up, but like I said, there's room for all of it. Just because there's an addition to it doesn't mean something else is going away. If you're a comedy fan, then you're going to see comedy. You'll get everything you want to see out there. There's drama that has funny moments, there's comedy that has serious moments, and there's everything inbetween.
What's your favorite joke you ever told?
I've been doing one lately that's fun. It's about how the song "Margaritaville" is actually the saddest song in the world if you realize that Margaritaville isn't a fictional place and it's a real restaurant that's in the parking lots of suburban shopping malls. Just picture that same guy, but he's in a Margaritaville restaurant, but not on a fun tropical island, and it's the saddest song you could ever hear. And that's humorous, I enjoy that.
Are there any jokes that didn't work the way you wanted them to?
Yeah, I have this joke about "Margaritaville" being the saddest song in the world [laughs]. Usually my favorite jokes are the ones that don't work with the audience.
Do you have a writing process?
I go up as much as I can, and if I get an idea, I go up there and try to flesh it out onstage. I'm lazy and I don't have the focus to sit down and write it on a piece of paper. I'll write the idea down so I don't forget the idea, or what I think might be funny about that idea, but I got to go onstage. Comedy is one of those things that you have to try in front of people to see if it works.
Do you remember the first time you killed onstage?
There was an open mic in Chicago at the Lion's Den on Mondays. A lot of big comics came out of that. Kumail Nanjiani. Matt Braunger. That was the spot. Nobody was trying to get famous, everybody was just trying to get good at comedy. In Chicago, there's no fame. Also, comedy wasn't cool like it's cool now. People can go get laid from comedy. But that wasn't the case back in the day. But that show had its own audience, that's how popular it was. An open mic with a packed audience on Monday night? I remember doing well there and thinking it's worth it. I'm on to something here.
How about the worst time you bombed onstage?
I bombed a few weeks ago at the Improv in LA. Sometimes I'm pretty unprofessional. I looked at the audience and went, "Nah, I don't like you." And just the jokes I wanted to do weren't working and I wasn't going to go to them and do stuff I didn't believe in to make them laugh. It wasn't the most professional moment I had. I was like, "You know what? I don't care, so I'm going to keep doing weirder jokes and you're not going to laugh and that's fine." Doesn't have to be for everybody. If you're going, go big.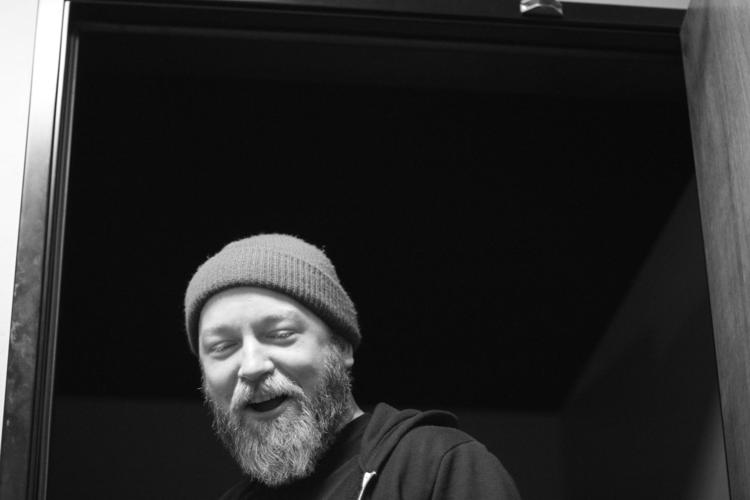 What are your comedy influences?
I was always a big Mitch Hedberg fan. But as far as influences, there's a guy named Dwayne Kennedy in Chicago that everybody looked up to. The way he would take his time onstage and was relaxed, it just made it feel like you were hanging out with that guy. It wasn't here's a set-up and a punchline. Man, to get to that point where you have an audience just waiting for you to tell the next joke while you're sitting there taking a sip of wine and hanging out, that's impressive.
Looking back, are you glad you started comedy when you did, or do you wish you could've started today?
I started in '99, and I'm glad I started when I did because I got to be bad for a long time without anybody knowing it. When I started, we all learned together and we all influenced each other. It was a good school to go to, and I don't think I would have changed it. That shaped a lot of us. Nobody was trying to get famous get laid. It was just a bunch of people trying to be good at comedy and not use tricks and not be hack and we all held each other to a certain standard. I think I got real lucky when I started. It was before the internet too, before somebody would tape your set and put stuff online. I'm glad I didn't have to mess around with any of that.
I read that before starting comedy, you were a musician. I know a lot of comedians who are envious of musicians. As someone who's done both, can you say if the grass is greener on the other side?
I would say I played music, but I would never call myself a musician, it's pretty insulting to musicians [laughs]. I liked the whole thing, but I was in a band with my friends, and that's what made it work. We weren't great, but we had fun. It sounds cooler sometimes, but there is that pain in the ass depending on what level you're at. You can practice all you want, but you still got to get shows. At comedy open mics, you're already displaying your words to people who can book you elsewhere. Whereas being in a band, you got to get studio time and hopefully the right people listen to that. I came up in the DIY scene in Chicago and comedy adopted some of those techniques from music which I thought was pretty cool. We don't have to wait for clubs to book us, we'll just do our own thing. That was cool direction that comedians took.
When you were a kid, what did you originally want to be when you grew up?
You know what? It was a comedian. I remember being a little kid, my mom would let me stay up late and watch "Johnny Carson" and there would be this guy who just stands up there and talks and people laugh. He doesn't have to learn music? He doesn't have to learn anything? This is what he gets to do? I want to do that! But I didn't know where comedy started. I didn't know what open mics were. That's why I went to school for writing. I figured it was an art thing. Then I realized I was just writing bits and I met a dude who was doing open mics in college. So I guess I did get something from my degree.
If you weren't working in comedy today, what do you think you'd be doing?
I just assumed I was going to do comedy as a hobby and work in a warehouse. At the time too, I wasn't trying to get a career, so I was like, "Alright, what's a job that doesn't want too much from me that's something I would do for a career?" I didn't want that responsibility. I lived with very little, made do with very little means. So I thought I could handle this minimum wage shit for a little while.
I really like your bit on conspiracy theories. Do you have a favorite conspiracy theory?
This is a loaded question [laughs]. I personally there has been some engagement with aliens that they're keeping under wraps. I think that's probably the most probable one. Like, they do exist and they have had encounters, just they're afraid to tell the public because people would just go bonkers. If that's out there, how is religion explained and stuff? Maybe it's the church keeping it under wraps. This is a midnight conversation that could go to 3 a.m.
What's the best advice you ever received?
One of my warehouse jobs before I even started comedy, this guy was telling me to not get trapped by money. Do what you want to do, go after the things you want to go after. If you're meant to fail at them, at least try and fail at them. Don't get a job for money at a young age. He said he said he wanted to be an accountant, he liked numbers, but he started working there, started driving, started making decent money, met his wife and that was it. It was the chase your dreams thing, but not from somebody who made it. Hearing that from a blue collar-type dude meant a lot.
Do you have any dream projects you still want to do?
I don't know what's next. I don't know how long comedy gets to last. It's been good so far. I'm going to do comedy forever, who knows with what frequency. But I don't know, that's a good question that I guess I have to ask myself. [Pause] I don't know how to cook anything for myself, so I guess that's the next step. I talked about going big, but it's also simple goals. I wanted to try comedy then I tried comedy and it went alright. I wanted to get more laughs at comedy, so I went back to open mic. It's not become the biggest comedian in the world right away. It's step by step. Set a goal you can attain, and then another goal you can attain.
What's the most interesting thing you've read or heard about yourself online that isn't true? Maybe something from an entertainment website or on Wikipedia?
I look at Wikipedia as a living art page, like a coral reef. It's always growing and I will not comment on Wikipedia. As long as it's not malicious, gross or creepy, I encourage people to participate in the editing of the Kyle Kinane Wikipedia page, I say go for it.
If you could time travel to visit your future self or your past self, which would you choose?
My past self was pretty obnoxious, but I don't know if I want to know about the future. That's the fun part about waking up every day, you don't know what's going to happen. I'd probably hang out with me when I was 19. I was pretty obnoxious, but I was having a good time, it might be fun.
What's something about you that people are surprised to learn?
Right now I'm a vegetarian, although I eat fish. I think most people see me and say, "Oh look at this guy drinking and partying." But I actually try to eat relatively healthy.
What's something that makes you laugh?
Matt Braunger had a really funny tweet the other day. It was like, "No comedian will ever be as funny as 'America's Funniest Home Videos' of people falling down." And I got to agree with that one, that's the funniest shit in the world.
Kyle Kinane can be seen headlining the first annual Alaska B4UDie Comedy Festival at the 49th State Brewing Company on Saturday, April 6, with two shows at 7 and 9:30 p.m. Purchase tickets at alaskab4udiefest.com.
Matt Jardin lives in Anchorage and is a writer, filmmaker and comedian. Connect with him on Facebook, Instagram, Twitter and YouTube at @mattjardin.